Not exactly consumer tech, but I cover fitness, and sleep is an essential part of that, which has led me to review several mattresses in the past (+ I am just a bit obsessed with improving me sleep).
Most mattresses have deals on throughout the year, and you should never buy one full price.
Like most companies, Black Friday offers an opportunity to pick up some excellent buys.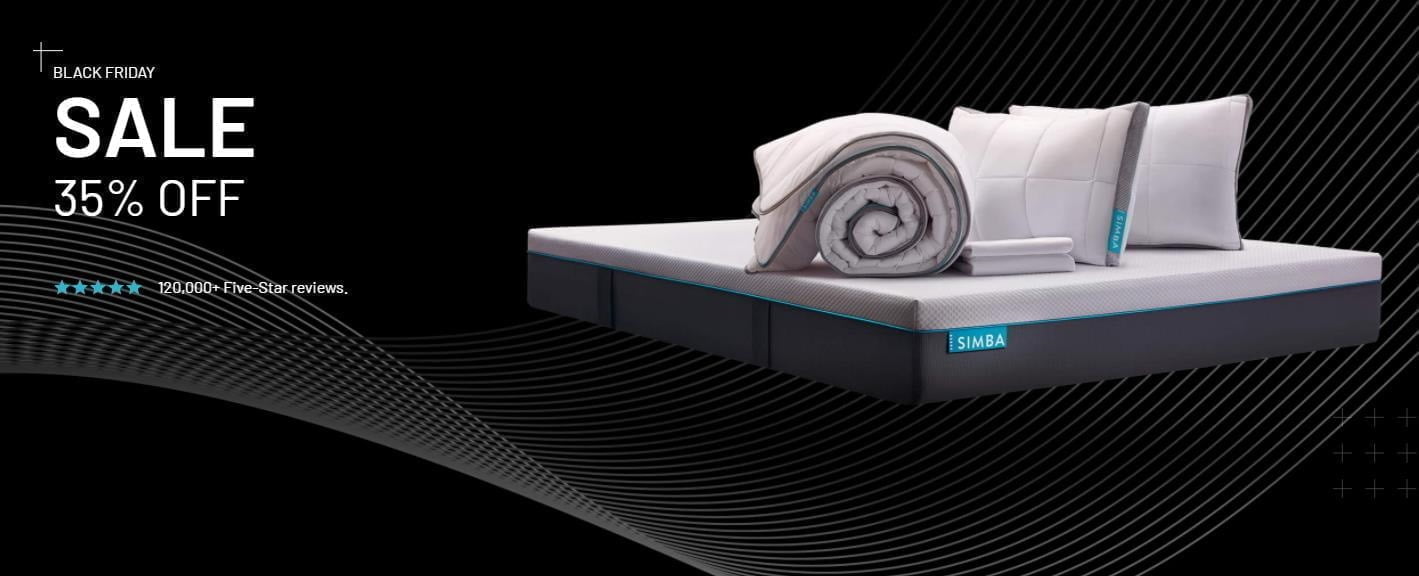 I recently reviewed the Simba Hybrid Pro, which is probably the best memory foam mattress available if you suffer from overheating, thanks to its natural wool top layer.
The RRP of the King Size is £1229 which is very expensive, but you can now get it with 35% off taking a King down to £798.85
Just to provide some context to the discount and RRP, when I first did the review it was £1199 but was available with 25% off taking it down to £899.25. So the price has risen (possibly to make the discount look better) but overall you are still getting a good deal, £100 cheaper than when I reviewed it.
If you don't overheat too easily, then the standard Simba Hybrid is an amazing mattress to.
You can pick up the King for just £564.85 or the double at £499.85
This year Simba increased their trial period to 200-days, and you get a 10-year guarantee, so there is no need to worry if you are unsure about committing to a memory foam based mattress.
I have been a big fan of the Nectar Mattress thanks to its 365 day trial period and forever warranty.
This then makes the King Size Nectar a bit cheaper than the equivalent Simba. Priced at just £524 you also get two free premium pillows.  
A double is then £424 with free pillows.
I have not used the Emma mattress, but it is extremely well-reviewed, and they now also offer a 200-night free trial.
They currently have some great offers via Amazon with the King size being £395
Posted by Mighty Gadget Blog: UK Technology News and Reviews