Watches are coming back into style. After a brief period of being overlooked as some thought they could rely on their devices to provide the time, people are now recognising the importance of a stunning time piece to complete their outfit. If you're looking to invest in a stunning timepiece, it is important to make the right decision.
As part of this decision, you'll need to choose the type of watch band. Metal, leather, rubber or nylon – which is right for you? This article has made your selection easy by listing all the top and durable wristwatch bands with their pros and cons.
Smart Watch Wrist Bands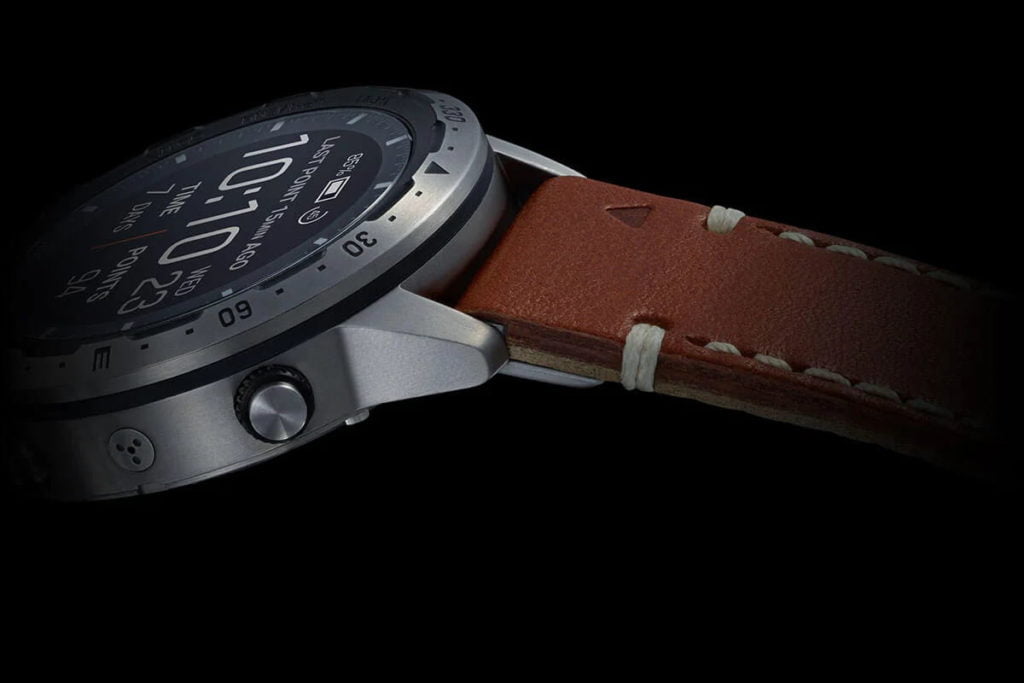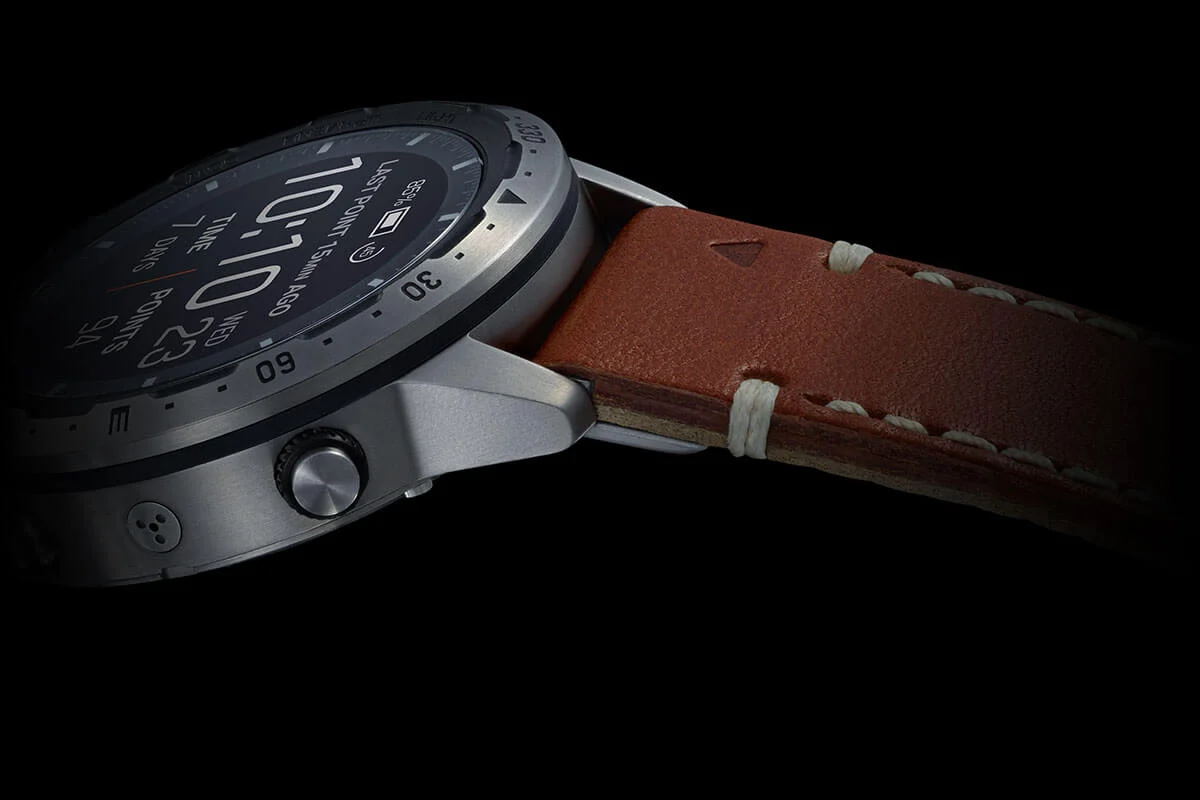 Smartwatches will unlikely ever off the same level of style and elegance as something mechanical, though the Garmin Marq and Mont Blanc Summit 2 smartwatches certainly get close.
One of the issues with smartwatches is that they often use proprietary connections for the bands, limiting your choices. Devices like the Garmin Fenix 6, or Apple Watch often have dozens if not hundreds of third-party solutions which can often upgrade the looks of your watch considerably, however, the options will never be quite as good as their mechanical counterparts.
With normal watches you just have to make sure the lug width matches up with your watch.
Apple Watch
Unlike a normal watch, the Apple Watch has a slide-out strap with the bar built-in.
Garmin Watches (Fenix 6)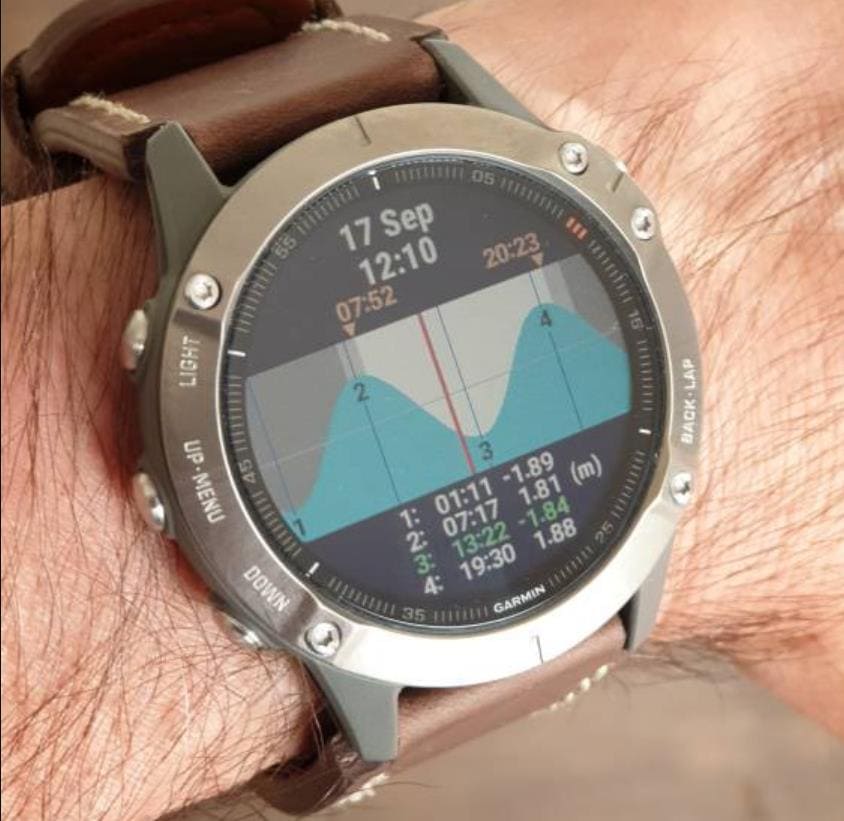 For Garmin, you have quick fit straps where the spring bar remains in place between the lugs, but the strap itself clips onto it. The pins themselves are removable as they are spring-loaded, so it is possible to fit a standard watch strap. This may not apply to all Garmin watches though.
Android WearOS & Huawei Watches
Most watches use some form of bar and lug to hold the strap in place, so in theory, a lot of watches should be compatible, but you will have to check for each watch.
For example, I have the Huawei Watch GT2e, the strap is quick release with the bar built-in, so if I wanted to try and get a normal strap to work I would need to replace the bar itself, which doesn't look like it would be that easy to do due to the size and style of it.
Pros and cons of different types of watch bands
Rubber Wrist Bands
Pros:
With a huge range of colours and hues, rubber wrist bands have a young, fresh look and are perfect for sporty types and fashionistas.
Rubber bands can be used in extreme weather conditions as well as being appropriate for outdoor activities. You can wear them anytime, anywhere without worrying about them getting damaged.
Rubber bands neither fade nor attract moisture. With a quick-drying out capability, they are perfect to use in rain, snowfall, water sports, swimming or when working out.
Cons:
Rubber bands do not breathe, meaning the part of your wrist under the band will likely get sweaty. It can be irritating and uncomfortable to wear for a long time. This makes them inappropriate to wear in warm or humid climates, at least for long periods of time.
Nylon Wrist Bands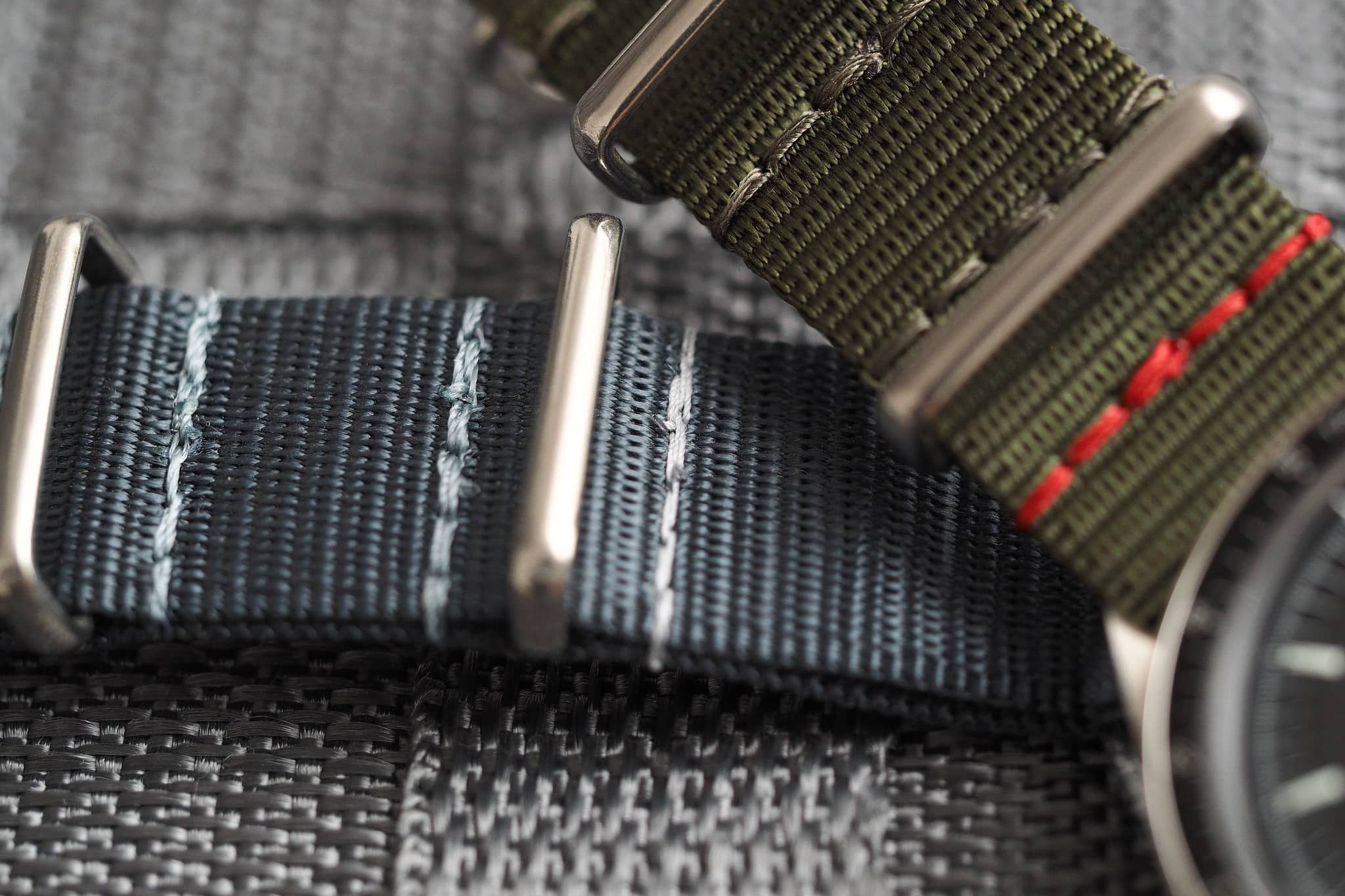 Nylon bands are a type of fabric wrist band. They generally have an elegant and sophisticated appearance. Additionally, there is a huge range of colours which makes it easy to match them to the colour of your outfit.  They're also versatile, suitable for a range of occasions and almost every age group.
Nylon is a light material and you will feel comfortable wearing a nylon band watch. NATO-style common type of nylon watch band. Dating back to the British military in the 1970s, this is a very comfortable band that is designed to be worn for hours upon hours under any conditions.
As you might guess from its military connection, nylon watch bands are highly durable and easy to clean without any wear and tear. At the same time they are very affordably and easy of use too.
Cons:
A NATO wrist band can be confusing while changing, as the strip is highly slippery and it slips away from the lugs. Once you get the hang of this, however, it shouldn't be too much of a hassle.
Metal Wrist Bands
The metal watchband is one of the popular types of watch band, particularly for business and evening wear. Along with an elegant and stunning appearance, metal watch bands are probably the most comfortable bands to wear thanks to their flexible design.
It is important to distinguish between the three distinct categories of metal watch bands: Oyster, Jubilee and President. Oyster is the most popular, with a classic design that is perfect for executives to party-goers.
A metal band is suitable for business and formal occasions. They can only be used in normal weather conditions and are not suitable for more demanding activities.
Although not water-resistant, metal watch bands are durable and highly resistant.
Cons:
Scratches are poison to the looks of metal bands. No matter how much you take care of them, they are destined to have scratches which are look spoilers.
Leather Wrist Band
Pros:
Leather band can vary greatly in terms of quality, style and appearance. They may feature outer detailing and can even be made of the most exotic materials like a snake or alligator skin. Likewise, there is no limitation of colours or design. Leather bands are equally popular among executives and celebrities. You will typically find leather bands on luxury watches such as used Breitling watches.
Simply outstanding and incredibly easy to wear, leather watch bands are one of the most versatile types of watch bands. They are extremely comfortable and can be worn for long periods of time.
The most expensive leather will give you just about the most durable watch band you can have. Alligator leather bands are the most durable but also the most expensive, not to mention the ethical concerns.
Cons:
If you are out in a hot or humid environment, leather bands are not the best option. Ultimately, even the most expensive watch bands will start wearing to show signs of wear in these conditions.
Final Thoughts
All types of watch bands have their pros and cons, so ultimately you have to go for the one that meets your individual needs. Leather and metal bands are most appropriate for business and formal wear, while durable rubber and nylon are better for sporty lifestyles.
Which type of watch band do you prefer?