It has been over 5-years since I reviewed a DECT phone, even then it was a technology that felt very out of date.
With the prevalence of cheap smartphones and affordable mobile contracts, there is little need for the home user to have a landline nowadays.
However, they are still important for most businesses, and a DECT phone is useful for work from home solutions or shops and the hospitality sector where you are not tied down to a desk.
Also, pre-empting inevitable questions. The FRITZ!Fon C6 needs to be paired with a FRITZ!Box router, a quick glance at the website, this includes all ADSL/VDSL and Cable routers with the exception of the 4040 and 4020.
Features
FRITZ!Fon supports HD telephony for crystal-clear calls. By transmitting the entire frequency spectrum of the human voice, it achieves outstanding sound quality.
With an outdoor range of up to 300 meters and an indoor range of up to 40 meters, FRITZ!Fon gives you tremendous freedom of movement. Enjoy calls on a perfect line, wherever you happen to be.
With DECT-Eco, transmission power is automatically reduced as soon as the FRITZ!Fon is on standby mode. In the event of an incoming call, the telephone automatically "wakes up" from its energy-saving state.
Using a fully automated procedure, FRITZ!Fon and FRITZ!Box encrypt conversations in line with the latest standards. In combination with FRITZ!Box, you can also block particular numbers or expensive premium-rate services.
Specification
Cordless telephone (DECT GAP standard) for internet and landline calls
Up to 16 hours talk time, up to 12 days on standby
Color display: 240 x 320 pixels, 262,000 colors, high-resolution
Supports HD telephony (7-kHz G.722 codec) for natural sound
Internet telephony SIP-compliant in accordance with RFC 3261 (in combination with the FRITZ!Box)
FRITZ!Box functions are easily configured and operated from the  handset: answering machine, alarm, call diversion, baby monitor, WiFi scheduling (turn on/off) and more
Town/city and country names displayed on incoming and outgoing calls (with FRITZ!OS 7)
Up to five own ring tones (with FRITZ!OS 7)
Regular updates with new features, all at the touch of a button (PIN-protected on request)
Full duplex hands-free communication
Speakerphone function in HD quality
Voice transmission encrypted upon delivery for greater security
Ergonomic, illuminated keypad with message key (MWI)
DECT Eco: transmitting power turns off automatically when on standby
Range up to 300 meters outdoors and up to 40 meters indoors
Up to 16 hours talk time, up to 12 days on standby
Multiple telephone books with up to 300 entries, online contacts , advanced searching, photos for contacts
Multiple answering machines with graphic menus, remote inquiry and email forwarding
Call waiting, call diversion, call hold, alternate between calls, transfer and three-way conferences
Quick-dial numbers, call lists and call blocking, internal calling, Calling Line Identification Restriction (CLIR) and suppression of outgoing number on a call-by-call basis
Receive emails, RSS feeds, web radio and podcasts
Control FRITZ!Box functions including wireless LAN scheduling, Smart Home applications, media server playback function
Display of live images from webcams or intercom systems, including door opening function
Brightness, proximity and motion sensor for energy-efficient display operation
Setup
I have two business numbers registered with Yay.com, I rarely use them, and my old Cisco SPA508G VOIP phone hasn't been plugged in for months. This provided a perfect opportunity to deploy something a little more discrete and portable vs a large desk phone.
I am still running the FRITZ!Box 7590 in my home, mainly as a DHCP router and nothing else, I have since switched to access points, and I am on Virgin fibre. However, I have yet to use a home router that I find as reliable with as many settings to replace this.
Set up turned out to be incredibly easy; the only issues I faced were not remembering what settings I need from the Yay system.
To pair up the phone with your router you just need to power it up and follow the on-screen prompts which tell you to press the DECT button on your router. It took a couple of minutes max to set up from taking it out of the box.
VOIP setup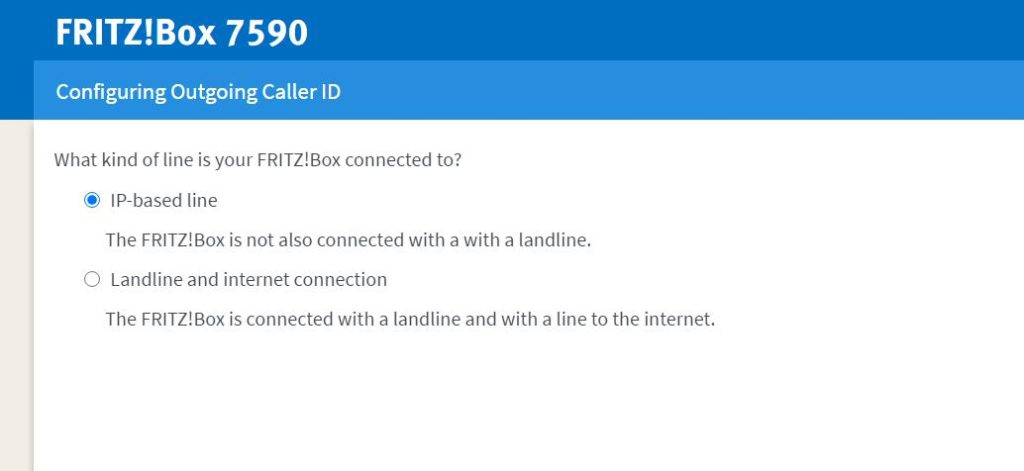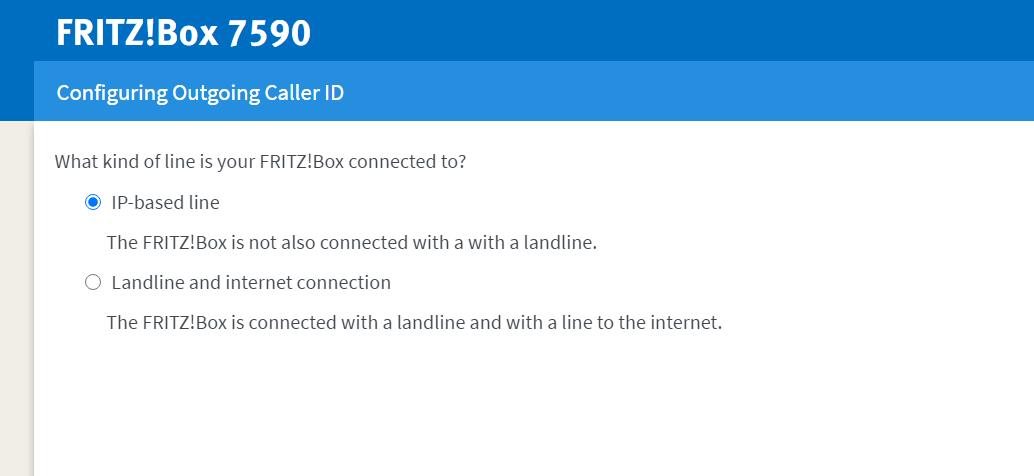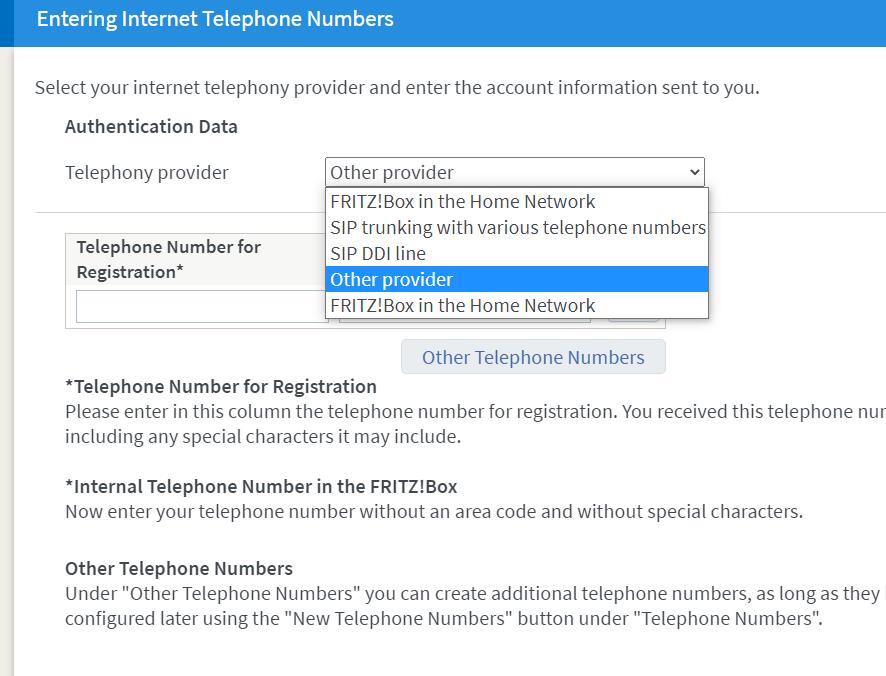 I had a few failures getting my details to register, but this was user error. For anyone in a similar situation, you just need to go to the user's panel, which will list the username and password specific to the extension as well as the domain required for registration.
With the correct details, registering the number on the router is also incredibly easy. You need to:
Go to the Wizards section
Manage my telephone numbers
Select SIP trunking with various numbers (assuming you are on a SIP-based VOIP system)
Type in your number, I just used the 01253 number for my company
Fill out the username and password
For Yay you use talk.yay.com in the registrar
I needed no other settings changes, but other providers may be different
Hit next and wait for it to register and connect with your number
That's it!
In my case, I have two numbers, with both lines added, you can select the outgoing default number under the DECT menu and then cordless telephones. You can then dial out from the different line with the line prefix before the number.


In Use
As a DECT phone, this works exactly as expected, taking and receiving calls with the ability to act as an answering machine.
However, it has a few tricks up its sleep that other DECT systems probably don't have.
For the answerphone, you can it forward you the message via email (this is not needed with Yay as they do it for you).
You then have control over some of the Fritz!Box router settings, giving you quick and easy access rather than using a web browser. You can enable or disable either the main Wi-Fi or the guest Wi-Fi, you can update the router firmware, and you can even stream files via the Fritz!Mediaserver
Then under Internet Services, you have options for email, web radio, RSS feeds and podcasts. However, I am not entirely sure why someone would want to use these on the phone with a 240 x 320 pixel display compared to a smartphone.
I have a reasonably large three-bed semi-detached with brick walls, I have experienced no issues with range so far. I think DECT is a little more forgiving than Wi-Fi. My office is quite far from the base station, yet the signal is at 5-bars.
Price and Alternative Options
This costs £95 on Amazon, if you are an existing Fritz!Box user there is also the C5 at £85 and C4 for around £60.
There are a few alternative options that are dedicated to SIP equipped DECT systems. The Grandstream DP720 is the cheapest I can find for just £45. Then there is the Yealink W60P with W60B Base Station is £107.69.
Overall
This is the first time I have used one of the FRITZ!Fon phones with my router and have been pleasantly surprised at how good it is.
For me it has worked out well, in a SOHO work environment I am not tied down to a big desk phone and allows me to sperate business calls from my personal mobile, and also maintain that professional image a landline gives vs a mobile phone number.