As I write this, it has been ten days since MediaTek announced the Helio G25 and G35 chipsets (rebranded P35). Sticking to their relentless launch schedule, Mediatek is expected to launch a new chipset as part of the Dimensity range before the end of the month.
There are reports that the Mediatek Dimensity 600 is set to launch. However, the Mediatek 5G page lists a new chipset called the Dimensity 720.
Dimensity 720 on MediaTek website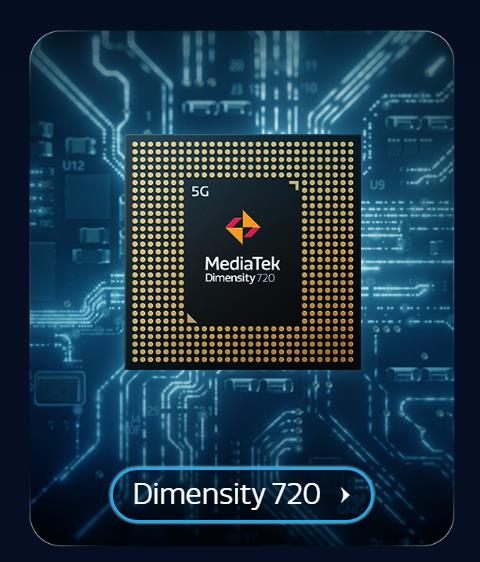 It is possible that two chipsets may launch, which would not be surprising for Mediatek, but I am inclined to say that the current reports of the Dimensity 600 are in fact the Dimensity 720.
With the Dimensity name, the new chipset will be a 5G part, and more affordable than the already very affordable Dimensity 800.
Apparently, the company has received a large number of orders in advance, and that a number of OEMs will release products powered by the Dimensity 720/600 series in the second half of the year.
With recent launches, the announcement of the chipset has also coincided with the announcement of a phone. This is normally either Xiaomi or Realme, but Honor launched the X10 with the Dimensity 800.
Currently, there are not confirmed specs of the chipset, so it is all speculation at the moment.
Recent Releases
In order to churn out so many chipsets Mediatek have been launching a lot of very similar chipsets but with different frequencies.
Mediatek Dimensity 720 Specification
Assuming the chipset launched is the Dimensity 720, it is likely it will just be a cut down version of the Dimensity 800
The current Dimensity 800 uses four big ARM Cortex-A76 cores clocked at up to 2GHz then a four-core Mali-G57.
So perhaps with a GPU core disabled and lower frequencies.
One possible option is a 5G version of the excellent Helio G90T which has two Cortex-A76 @ 2 GHz and six Cortex-A55 @ 2 GHz and an Arm Mali-G76 MC4 running at 800MHz. However, that uses the 12nm fabrication process, and the MediaTek chipsets all have an integrated 5G modem, so I am not sure how the logistics of that would work for them.
Whatever design they choose, it is amazing how quickly the cost of 5G phones has dropped in the past year.