MooSoo is one of the growing numbers of brands offering robotic vacuum cleaners on Amazon.
While the Eufy Robovac range of vacuum cleaners may dominate the affordable end of the market, many of these lesser-known brands offer equally impressive performance and often at a lower price point.  
Specification

Multifunctional Voice Control Sweeping Robo:The smart Robot App is compatible with Alexa and Google Assistant, you can easily send a command to your vacuum to clean your home no matter where you are. 
Super Strong Suction & Super Thin: Thanks to 1800pa super-strong suction, the robot vacuum can remove all dust, debris, pet hair on your floors. The 2.8″ thin design allows the vacuum to easily reach underneath beds, chairs, and any other furniture.
Smart Cleaning Mode :Moosoo MT-710 robot vacuum cleaner has different cleaning modes include, Spot cleaning, Edge cleaning, Manual cleaning, etc. The robot vacuum can be set up for auto-cleaning, so you'll never have to worry about vacuuming your floors again. 
Premium Features: The robot vacuum is equipped with infrared sensors that enable it to identify any types of obstacles. It also features advanced technology to prevent it from falling. It will automatically return to charge when finish cleaning or low power. 
Superior Battery Capacity & Washable HEPA Filter:2500mAh lithium-ion battery provides up to 120 Mins cleaning time & 160sq continuously at a full-charging time. 600ML dust cup supports longer cleaning sessions.
Set Up – Tuya Smart Life – Smart Living App
A pleasant surprise with the MooSoo MT710, was that it uses the Smart Life – Smart Living app. This app is used to manage a massive number of smart home products which mostly include the affordable Chinese brands you see on Amazon.
The benefit here is that even though you may be buying a random brand, you have the reassurance of a relatively good app. I wouldn't say it is the best app, but it is certainly considerably better than many others.
I already use the Smart Life app with a cheap smart plug extension lead, so there was no account set up for me.
If you don't read the instructions (or this) pairing the vacuum is not immediately obvious. You have to push the front bumper and press the power button to enter pairing mode. Beyond that, the setup procedure is the same as it is for the vast majority of WiFi-enabled devices.
You need to be connected to the 2.4Ghz WiFi channel you want the device to use, you then provide the password, and then the vacuum updates.
While I say the Smart Life app is good, there are a few settings for this vacuum that are not that clear.
From the home screen, you have the basic settings showing the charge, its current state and the various options to start it, such as smart, wall follow, random, spiral and manual.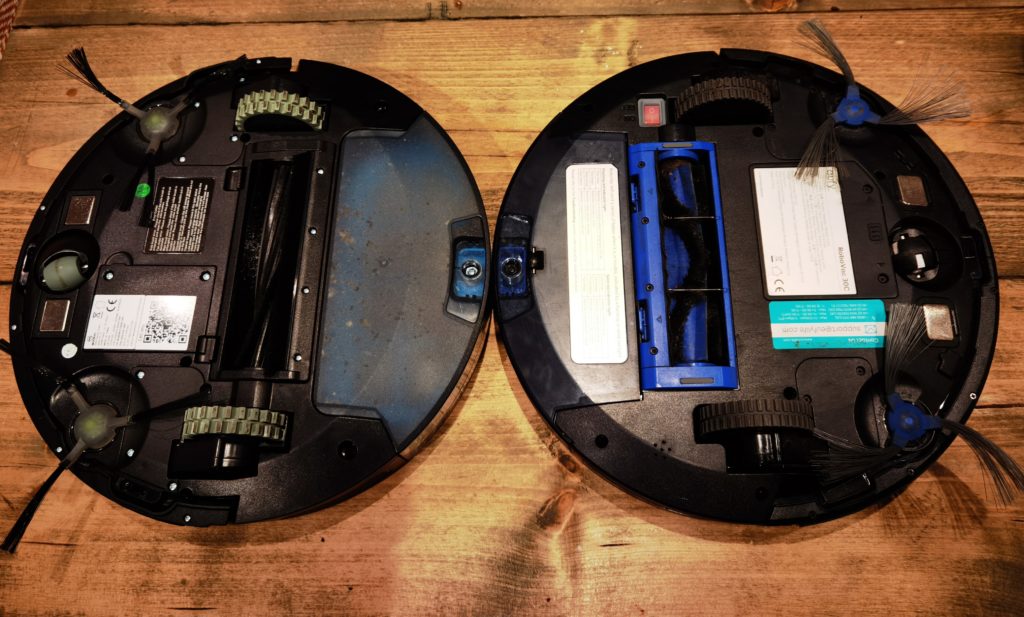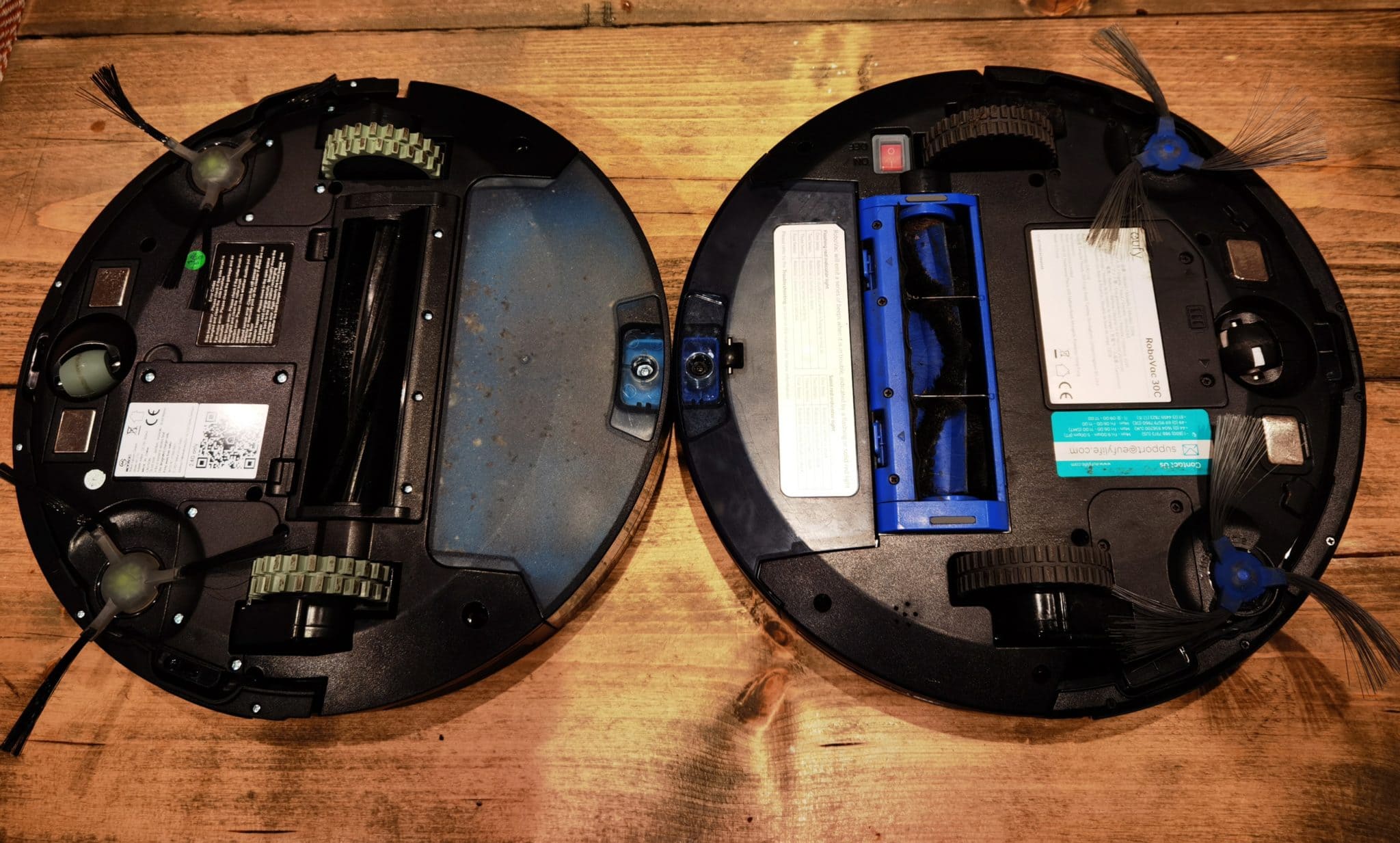 Alexa and Google Assistant
I use Alexa as my main assistant. Almost as soon as I set up the MooSoo MT710 Robot Vacuum Cleaner, Amazon recognised the device on the system and informed me.  With Eufy, I have to add the EufyHome Robovac skill specifically.
I had to rename it as something more sensible (Vacuum), but then all I had to do was tell Alexa to start vacuum and away it would go.
If I am honest, I am not massively into voice control, but in this scenario, I quite like it. The vacuum is located in the kitchen/dinner, so when I have finished making my lunch and inevitably created a mess, I can just tell it to start.
Basic Mapping for Reporting– No LiDAR
All the robotic vacuums I have reviewed have been very basic in functionality. In general, the most advanced I have reviewed is WiFi equipped vacuums that allow you to schedule then to start or remotely start.
This seems to be slightly different, but the specification doesn't make it 100% clear. MooSoo don't specifically mention mapping but state the robot vacuum is equipped with infrared sensors that enable it to identify any types of obstacles. Then just say it can do smart cleaning.
But then when you look at the images used in marketing, it implies there is some sort of mapping.
What it appears to do, is map out where it has been on the current clean, which is then used for the cleaning report that the user can see.
What I also think it does (I am waiting for clarification), is use this data to decide when it has cleaned everything and to head back to its charging base.
This then means the vacuum is running for considerably less time than the likes of the Robovac 30C and the Yeedi K650 which both bump around the kitchen until the battery is love then find their way back.
Using the cleaning report, you can see what parts of your room have been cleaned and how long it has cleaned it for. So it tells me it has cleaned 15m2 in less than 30 minutes.
Between cleans, it does not remember the map, this is not used for its navigation, and this does not have LiDAR like some more expensive models
Moosoo has the R4 Smart Laser Robot Vaccum which features LiDAR, and this allows you to properly map out each room and create no go areas. This is the best solution for more complex cleaning environments. For example, if you ant it to be able to clean multiple rooms, or if there is a lot of furniture and obstacles.
Performance
With this being predominantly used in my kitchen/dinner, it is not the most challenging of scenarios, it is a hard floor, so it is just sweeping up my mess.
However, it has worked very well so far, it has not got stuck on anything yet, and with the help of the reports, I can tell it has cleaned the entire room.
While the mapping isn't used for navigation, it does seem to reduce the run times considerably and allows you to know where has been cleaned.
Unlike many affordable vacuums, this doesn't bounce around completely aimlessly either, using the smart clean option it will follow neat back and forth lines using gyro navigation. When it bumps into an obstacle, it carefully tries to negotiate around it. This often seems like it is taking ages to do one thing, but it is less chaotic than the bounce navigation of the RoboVac 30C.
With it being quite careful with its navigation, it does seem to try and get into the corners of things a little better than standard. So overall it does seem to clean better than cheaper vacuums.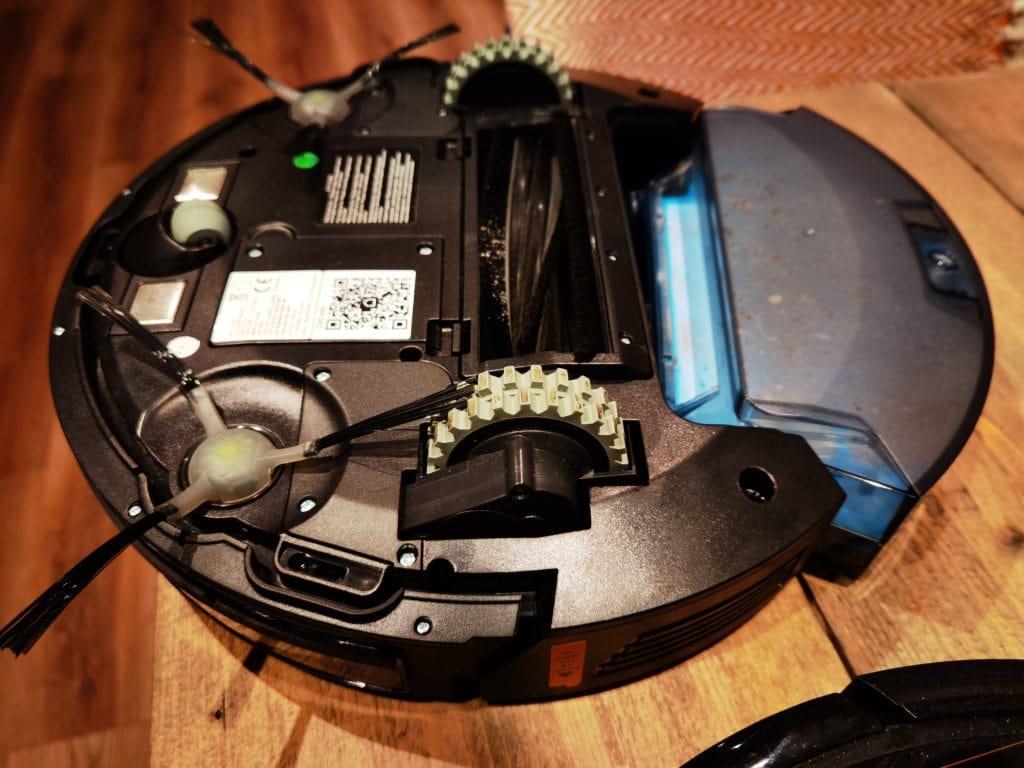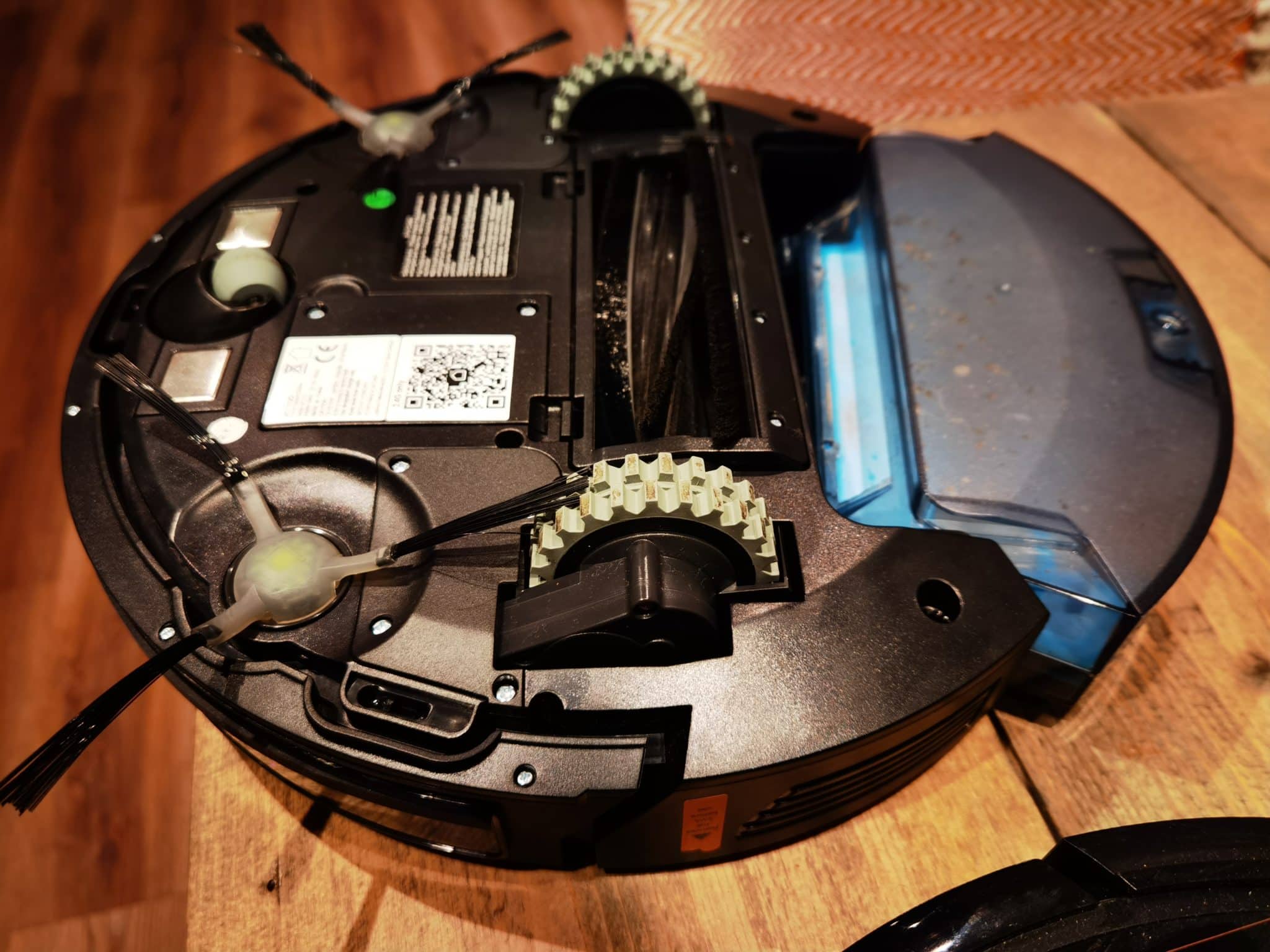 No Boundary Control / Strips
What this doesn't have is any way to create a boundary, so even though it has superior navigation to the Robovac 30C, if I leave the door open to the hallway, it will wander off. This hasn't happened yet, but I think this may be me being good at closing the door.
MooSoo MT710 Price and Alternative Options (vs Eufy RoboVac 30C)
The RRP on Amazon UK is £239.99, but you can get it with £30 off taking it down to £199, which puts it at about the same price as the popular Eufy RoboVac 30C.
This has superior navigation, clean report mapping and stronger suction. It is about the same height as the Eufy, so they fit under the same things. It doesn't state the climbing threshold, but I haven't found it struggling with anything yet.
Eufy has boundary strips, better brand recognition and easy access to a wide range of replacement filters, sweepers etc. While I like the Smart Life app, the Eufy Home app is better.
So, I think the MooSoo MT710 compares well. It is worth noting, frustratingly, you can actually buy this cheaper by importing it from the Amazon US where it is currently on sale for $176.99. Amazon will charge you $28.67 to cover all shipping and taxes taking the final price up to $205.66, which is £150.38.
There are a lot of other options around the £200 price point too. For example, the Lefant T700 uses the same app as this, has superior suction and has a mopping function for hardwood floors.
Overall
I have been impressed with the MooSoo, the overall quality of the vacuum is just as good as bigger brand names, and the Smart Life is good, and I was particularly impressed with the cleaning reports with its plotted map.
It is priced competitively, but it is equally frustrating that you can import it for less from the USA. If this was £160-ish from Amazon UK it would be amazing.
Posted by Mighty Gadget Blog: UK Technology News and Reviews