Moving into your first flat or house is, without a doubt, an exciting experience – you finally get the independence you probably always wanted as a teenager, and you get to experience the 'real adult life.' However, among all this excitement and euphoria, it is easy to forget that before moving in, you have to make sure that the apartment has everything you need – including domestic appliances.
While most flats put up for rent or sale will have them already installed, there are some that don't, leaving you with the responsibility of equipping it with the right stuff.
Since we know that it is something that can be quite confusing, especially if it's your first time buying it, we created this 'checklist' with all house appliances that you should have when moving into your first flat. Without any further ado, let's just jump right into it, with each option we have found some smart alternatives, these add to the cost but can make life a little easier saving your time and providing useful features to make home life easier.
Washing Machine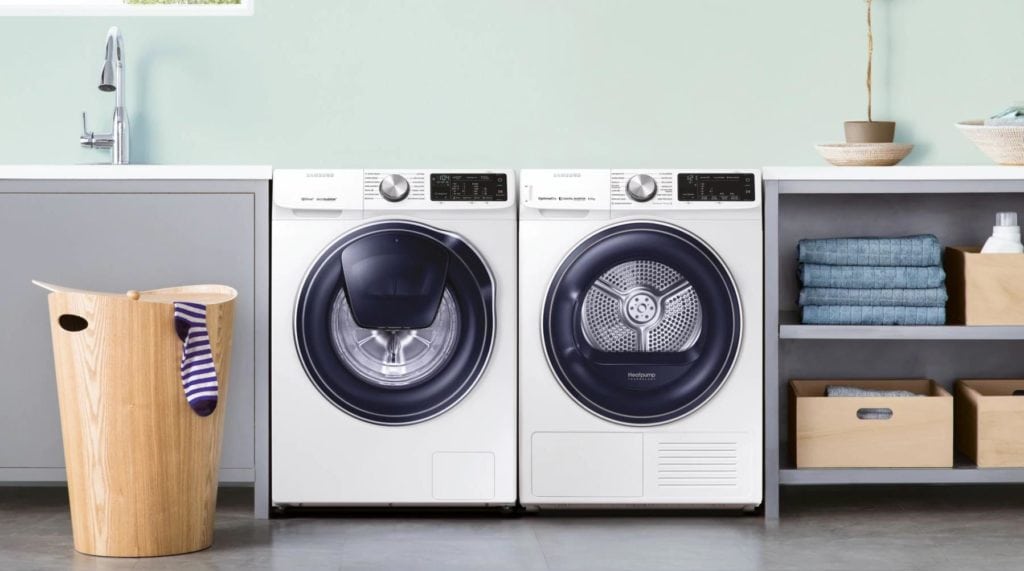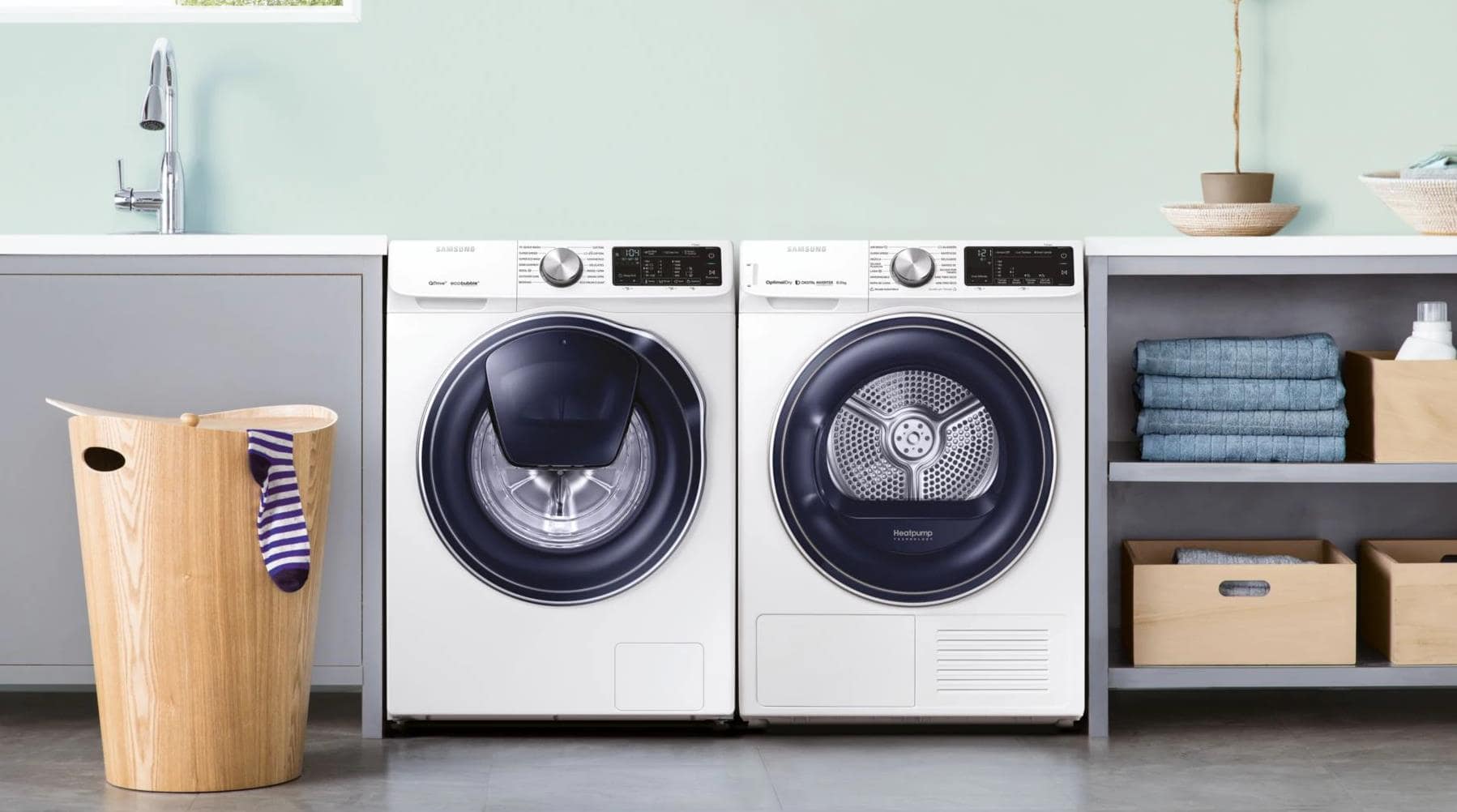 A washing machine is one of the most important appliances you need to have in your apartment – unless there is communal laundry somewhere in the building. After all, you wear clothes every day, and no matter how many pieces of clothing you own, all of them will be dirty and in need of a wash at one point or another.
While there are plenty of options available on the market, both on the low-end and high-end, there are a few factors you need to take into consideration when making your decision. According to experts from BestBudget.com, those are:
the material of the drum,
wash settings,
turn cycle,
clothing rationale,
temperature control,
time delay and pre-douse
Keeping in mind those things when shopping for a washing machine should make your choice, at least a little bit easier.
Smart Upgrade:  We reviewed one of the first smart washing machines from Samsung, thankfully they have dropped in price since then. Bosch, Samsung, LG and others all have washing machines that can be pair with an app. This then allows you to remote start your washing machine, receive notifications when a wash is done, monitor water and electricity use and get diagnostics about problems. The Samsung WW80M645OPM QuickDrive is around £600 and receives favourable reviews.
Fridge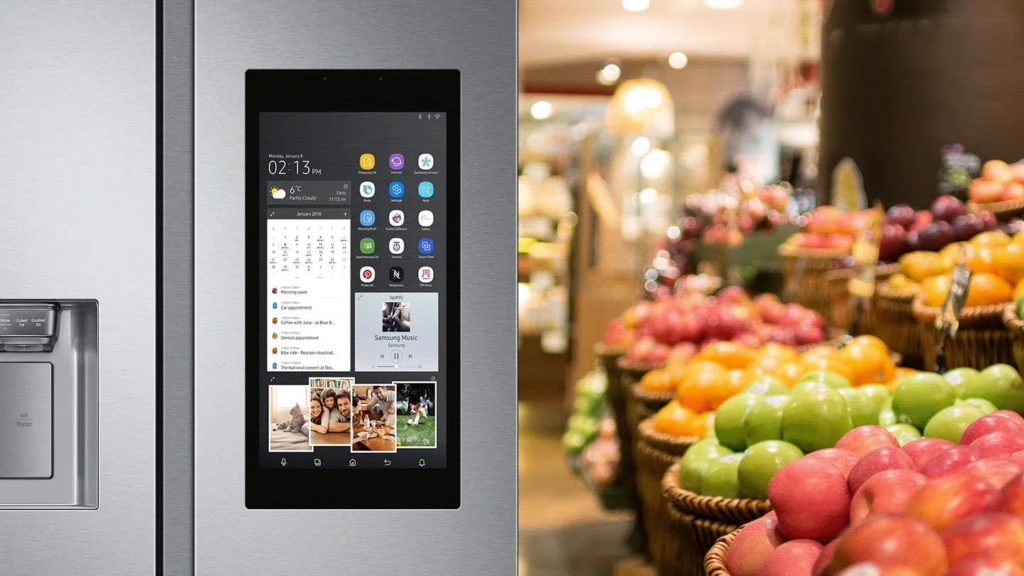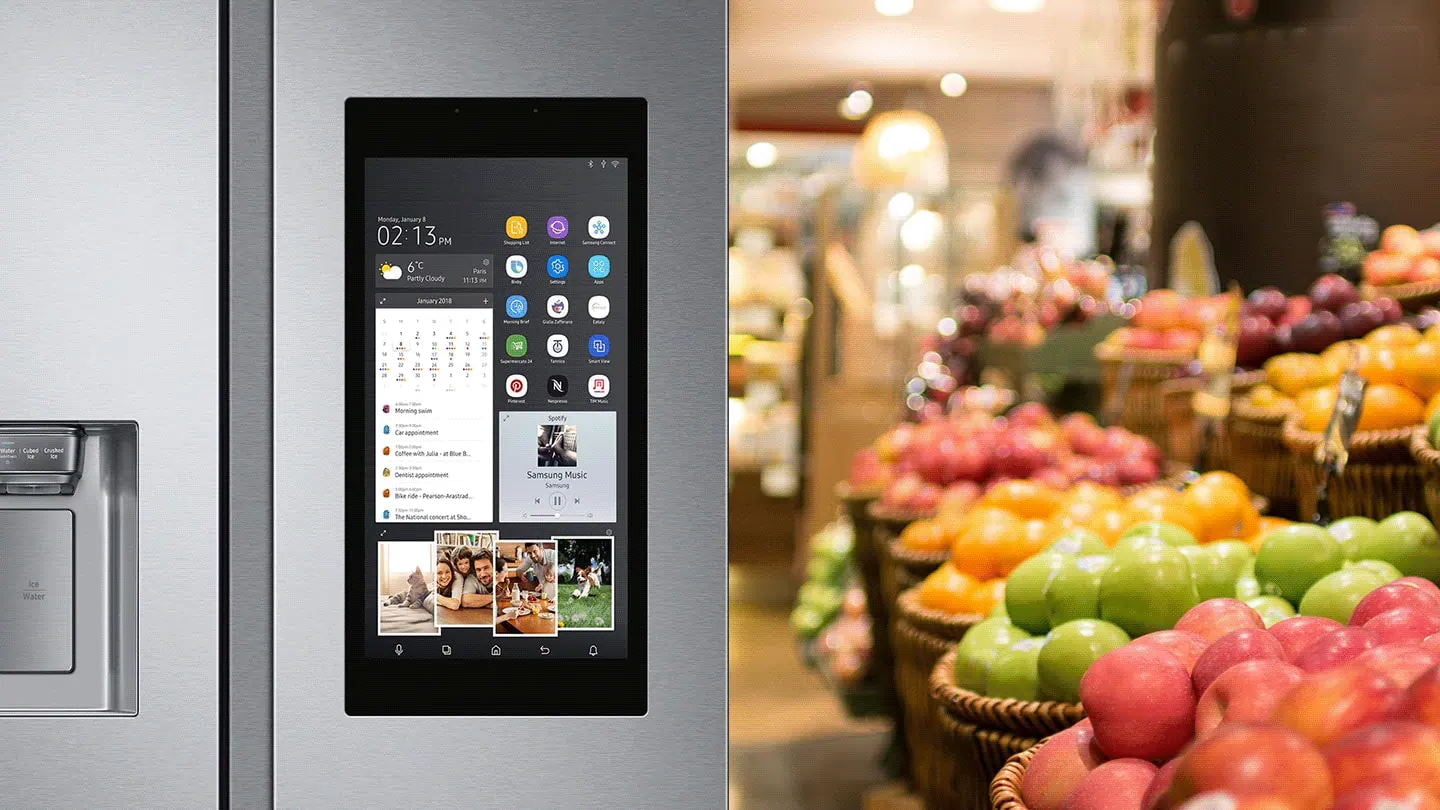 Unless you plan on eating out every day or surviving only on packet food, you should definitely invest in a fridge. Just like with washing machines, there are plenty of models to choose from, so when making a decision, you should consider these three things:
type and size
capacity
additional features you want it to have
A good idea is to invest in a fridge that comes with a freezer. This way, you'll be able to keep your food fresh for a longer period of time. For example, if you put bread in there, it will be protected from mould – once you need it, all you have to do is place it in a microwave. And if you are living on a budget, you can always put the leftovers from dinner there, so that when your bank account will be going through some tough times, you wouldn't starve.
Smart Upgrade: Smart fridges are less common and tend to be the flagship showstopper device from each brand. It is a little hard to recommend buying them due to their insanely high price, but it give us a glimpse into the future. Samsung and Bosch offer smart fridges. The Bosch KAD92HBFP has an app to help you manage the contents, including a camera inside the fridge. The Samsung RF56M9540SR goes a step further offering a large LCD display which they call the Family Hub giving you access to apps on the fridge itself as well as cameras inside to monitor the food.
Microwave
While most people would probably prefer to have an oven, sometimes there's just not enough space for it – especially if you live in a studio apartment.
If this is your case, your best bet is to purchase a microwave, which is actually not a bad alternative. After all, you can reheat the food you had before, or prepare a completely new meal, as there are many pre-prepared, microwave-friendly options available in almost every supermarket.
One of the advantages a microwave has over a traditional oven is the time it takes to prepare food. In a microwave, it takes only a few minutes, while in an oven, it can take even up to two hours, depending on what you are cooking – this is why a microwave is a better option for students, and people who in general live at a faster pace.
So, what should you be taking into consideration when buying a microwave? Well, there are a few things, which include:
your kitchen
size
wattage
reliability
price
pre-programmed settings
noise
safety
ventilation
While it might seem like a lot, taking into account, those factors will help you make the best decision so that you won't waste your money on something that you will regret buying a week after purchasing.
Smart Upgrade: Smart microwave and ovens have been a little slow to take off, remote controlling something that heats up to 250-degrees inevitably leads to safety concerns.
Two years ago the AmazonBasics Microwave was launched with Alexa functionality allowing you to remotely switch on your microwave.
In the UK, Bosch is your best bet again, with the Serie | 8 devices. The CMG676BS6B is a compact built in oven and microwave which integrated with their Home Connect app allowing you to control the oven/microwave remotely. You can even remote view into the oven to check on your food, or if you left the oven on.
The Bottom Line
Moving into your first apartment is an unforgettable experience – all your dreams from your teenage years about being independent finally coming true. However, just as it is exciting, it is also very stressful – especially if you have to start the furnishing from scratch.
One of the things that will take up the majority of your time is finding the right domestic appliances, as apart from the price, there are many other factors that need to be taken into consideration. After all, it's not something that you can change a week later because it isn't what you wanted it to be – these are things that will be with you for the next few years.
Also, keep in mind that the appliances we mentioned above are just the tip of the iceberg – in reality, you will need a lot more. However, that is a topic for another time.