Electric scooters have boomed in popularity in recent years, while they may be a common site nowadays, they have been illegal to ride either on the pavement or the road. However, from Saturday 3rd of July 2020, rental electric scooters will be allowed on roads in the UK.
The new legislation has several important rules:
Legal Requirements of rental scooters from 4th of July 2020
They can only be ridden on the road
You need a driving licence
The legal speed limit is 15.5mph
The power of the motor must be limited to 500 watts
The maximum weight of the scooter must not exceed 55kg
Are privately owned electric scooter legal to use on the road or pavement?
Privately owned options still won't be allowed, but it is extremely likely they will be legalised, and based on the number of people already using them, most police are turning a blind eye.
While I won't explicitly condone using them in public, if you do, you should use them responsibly, stick to a reasonable speed, obey the highway code, and wear a helmet. Following these basic rules will likely mean the police won't be too bothered with you.
If you want something that does comply with the law you will need to look at electric bikes.
The best electric scooters on Amazon
In a post lockdown world, it is likely the popularity of scooters is going to skyrocket. Many people have already ditched their cars in favour of a bike, and an electric scooter offers a less sweaty more compact option for relatively long-distance travel. They are an ideal solution in congested urban environments.
If you are looking at getting one of these as a possible commuting solution or just for fun, there are a few things you need to take into account.
I would only buy something that meets the legal requirements on the rental scooter law (so don't get something that goes over 15.5mph)
You get what you pay for, cheaper options will lack range and speed, plus the build quality will vary a lot. So you will need to evaluate your requirements and budget before buying.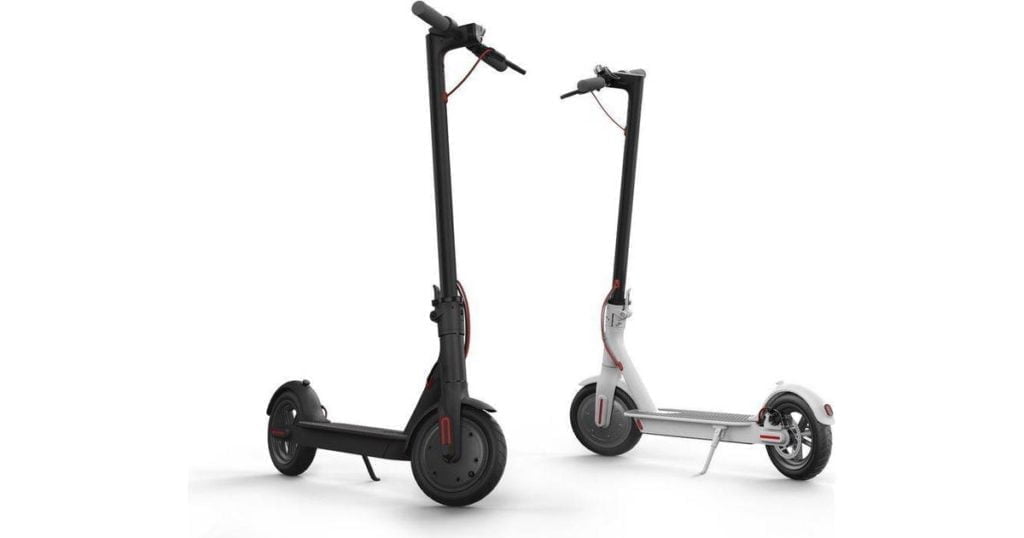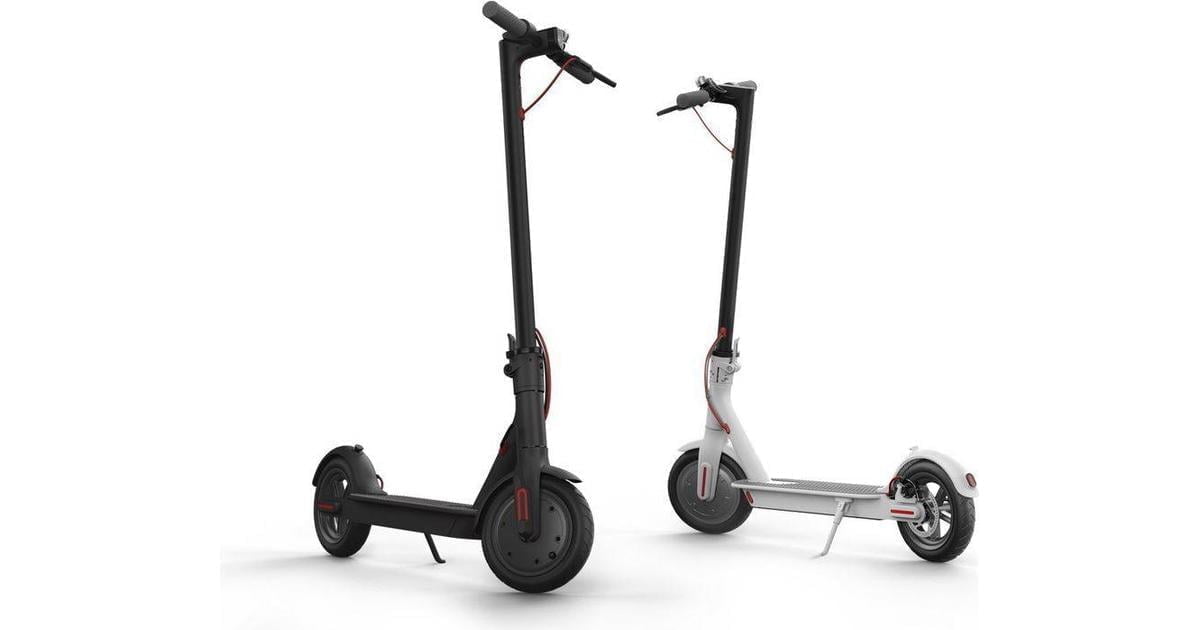 The market leading electric scooter which sets the benchmark for all the other options.
Max speed of 15.5 mph/25kmh and with a range of 18.6 miles/30km
It is the same as the standard Mi M365 but with an upgraded battery increasing the range by 50% to 45km.
Well reviewed and much cheaper while offering almost the same specification as the Xiaomi Mi M365 with a max speed of 25kmh and range of 30km. Looking at the design, it is basically a knockoff. Some review raised issues with loose bolts, so just check everything is assembled well when you use it.
Literally the same as the Colorway, both are Xiaomi clones. It has more reviews but less positive, though it is a tenner cheaper. Again some people concerned about build quality issues.
ACGAM KUGOO S1 Foldable Electric Scooter
Not quite a Xiaomi clone, this has a different design. This claims a max speed of 30kmh which is above the likely legal requirement and they don't state the range.
Same spec as the ACGAM, costs more but has more reviews and generally decent. Just be warned the max speed is 18.5mph (30km/h), though it has three gear modes so if you stuck to the gear limited to 13.6mph (22km/h) you would in theory still comply with the law.
The cheapest option I can find with an OK spec and reviews. This only goes to 23km/h=14MPH but that is still quite fast. The biggest issue is range which is about 10km, but this should be fine if you have a short commute.
Overall
If you plan on using the scooter regularly for commuting rather than fun, I would probably stick with the Xiaomi M365 or the Pro model. It is well tested, comes with a 2-year warranty, complies with the rental law, and therefore likely the future law.