The last review of my current back long of TWS earphones. All have them have been affordable earphones with options including Tribit FlyBuds 1, Realme Buds Air Neo, EarFun Air and TaoTronics SoundLiberty 92.
Features and Specification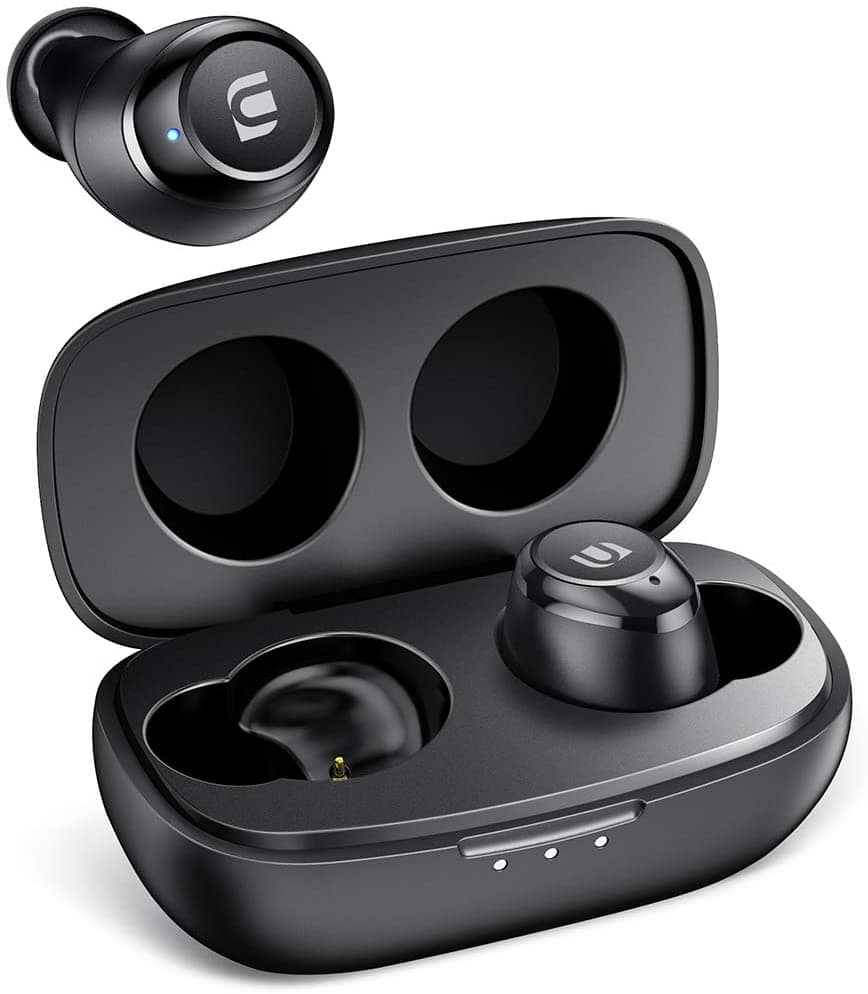 UGREEN TWS HiTune TWS
Bluetooth Version
Bluetooth 5.0
Bluetooth Protocol
HSP, HFP, AVRCP, A2DP
Bluetooth Frequency
2400MHz-2483.5MHz
Bluetooth Range
10M / 33ft
Audio Codec
Qualcomm aptX, AAC, SBC
Frequency Response
20Hz-20,000 Hz
Speaker Impedance
32Ω ± 15%
Speaker Sensitivity
105 ± 3dB at 1KHz
Microphone Sensitivity
8dB
Earbuds Capacity
2*60mAh
Charging Case Capacity
300mAh 3.7V (1.11Wh)
Charging Limited Voltage
5.25V
Charging Case Input
5V=250mA
Charging Case Output
5V=150mA
Playtime
9 hours
Case Charge
19h
IP Rating
IPX5
(protection from water projected from nozel
/should be ok in the rain)
There are a few notable specs for a pair of earphones at this price. The Qualcomm QCC3020 chipset allows the use of the Qualcomm aptX giving you superior audio quality and lower latency vs SBC but not quite as good as AAC if you use an iPhone.
Then there is the claimed 9-hour battery life from a single charge. This is one of the highest ratings I have seen on earphones, I am sceptical how close to 9 hours you will get, but they should still last much longer than the 5 hours many competing models offer.
On the downside, these are only rated as IPX5, which is on the lower end for many earphones. They should handle rain and the gym, but I have a history of my sweat destroying earphones, so feel a little happier with a higher rating.
The earphones only have a 5.8mm dynamic driver, this is quite small compared to some options I have reviewed. The Taotronics SoundLiberty 92 claim a 13mm dynamic driver and the Huawei Freebuds 3i use a 10mm dynamic driver.
Set up and fit

Silicon tipped earphones without a stem is my preferred design, they seem to fit in my elephant-sized ears better, so these work well for me. As usual for this design, you get three sizes of silicon tips, and as usual for me, the large was the size that provided the best comfort and sound quality. During my use, there has been no occasion where they may fall out, and I have used them both for running and cycling in Zwift without issues.
Pairing was easier than normal, with the earphones popping up in the Bluetooth list immediately and connecting quickly. Subsequent connections were almost instantaneous.
Sound Quality

Sound quality is good for the price, a common trend in my recent reviews.
While they are capable of producing a moderate amount of bass in tracks with deep lows, such as Run the Jewels Ju$t, I found that overall, it was a little lacking. They are not terrible, but not great either.
They better handled the mids and highs, I often find with cheap earphones that tracks with heavy guitar riffs or screamy vocals can be quite harsh on my ears, to the point where I sometimes get tinnitus the next day if I have used them too long. So far, I have had no such issue with these. In general, I found the mids and highs to be well balanced.
Price and Competition
At this price, pretty much all the TW earphones I have reviewed recently are direct competitors.
Out of that list, I would say the EarFun Air are the best alternative, they have a 6-hour playtime, dual graphene drivers, IPX7 rating and can produce considerably more bass. They are however, the most expensive option I have reviewed recently at around £55, and they are not currently on Amazon.
Alternatively, Anker SoundCore is also popular with many options around this price.
Overall
I have not actually had a bad pair of earphones for a long time now, and these once again are good earphones for the price.
Bass could be better, but there seemed to be less harshness in the higher frequencies. I'd prefer a higher IP rating, but at this price, I am not going to cry if my sweat breaks them.
I have not tested the 9-hour claims, they certainly last a long time making these appealing for travelling and commuting, or in my case endurance sports events.
Pairing seems to be considerably faster than the other cheap earphones I have used recently, it is almost instant. No one advertises their chipset normally, but I would assume the Qualcomm QCC3020 is what helps the earphones outperform others in this regard.
Overall, they are good earphones, decent sound quality for the price with exceptional battery life.