If you travel a lot, for work or pleasure, there are often times where you will be in your hotel, or Airbnb and want to watch some TV in your downtime. The problem is that most hotels don't have the best entertainment in a room, if you are lucky you might get a 42-inch TV, or larger, but then you will often find the channel selection is poor.
While you can watch stuff on your phone or laptop, a better solution is a pico projector. A sub 500g projector that is small enough to pack in your luggage allowing you to watch a big screen either streaming from you phone, laptop or sometimes direct from the device itself.
The Vankyo Burger 101 Pico Projector is one option, costing just £152 direct from the Vankyo website, it weighs just 280g and has HDMI, miracast, and USB connectivity giving you easy viewing from multiple sources.
Specification
Display Tech: DLP 50 ANSI lumen
Contrast ratio: 2000:1
Resolution: 800×480
Keystone: Electronic automatic 40-degree
Connectivity: 2.4G/5G Duai-band Wi-Fi
Focus: Manual
Speaker: 2W x 2
Dimensions: 198mm x 148.6mm x 68mm – 280g
Battery: 5200mAh
Supported Video: AVI/MP4/MKV/FLV/MOV/RMVB/3GP/MPEG1 /MPEG2/H.264/XVID    
Support Audio: ACC/MP2/MP3/PCM/FLAC/WMA
Ports: HDInxl/USB Portxl/VGA Port x 1/Audio Out x 1/ AVInx 1/microSD Card Slot xl
Other: YouTube, Miracast support
In Use
This works well if you have realistic expectations, it is an 800x480p projector with 50 ANSI lumen weighing just 280g with 2W speakers.
So for a start, the room needs to be quite dark to get the best picture possible, and the 800×480 resolution means the quality of the image is never going be the same as your TV at home.
Similarly, the speakers work OK, but they are about as good as a laptop speaker or even your phone speaker. So if you have headphones or a portable speaker with you, it would be best to use this.
Because it is just 280g I had some difficulties plugging things in and it staying in place. The HDMI cable wanted to topple the projector over when I used the included tripod. However, with a little fiddling, I got things to remain in place, you just need to be careful not to knock things.
You need to manually focus, but the projector has automatic keystone correction, so it doesn't have to be perfectly aligned to the wall to get a decent picture.
Connectivity is quite good as you have options for Micracast, USB and HDMI. It will even playback youtube videos directly. Micracast is very useful allowing you to stream content from your phone when travelling rather than having to route a HDMI cable from your laptop.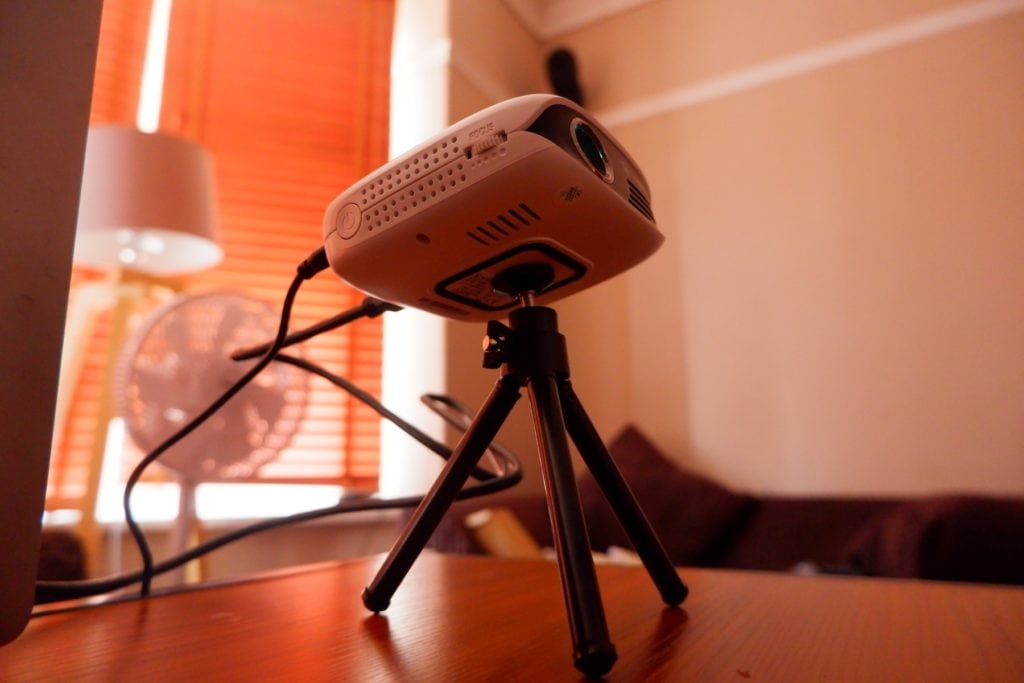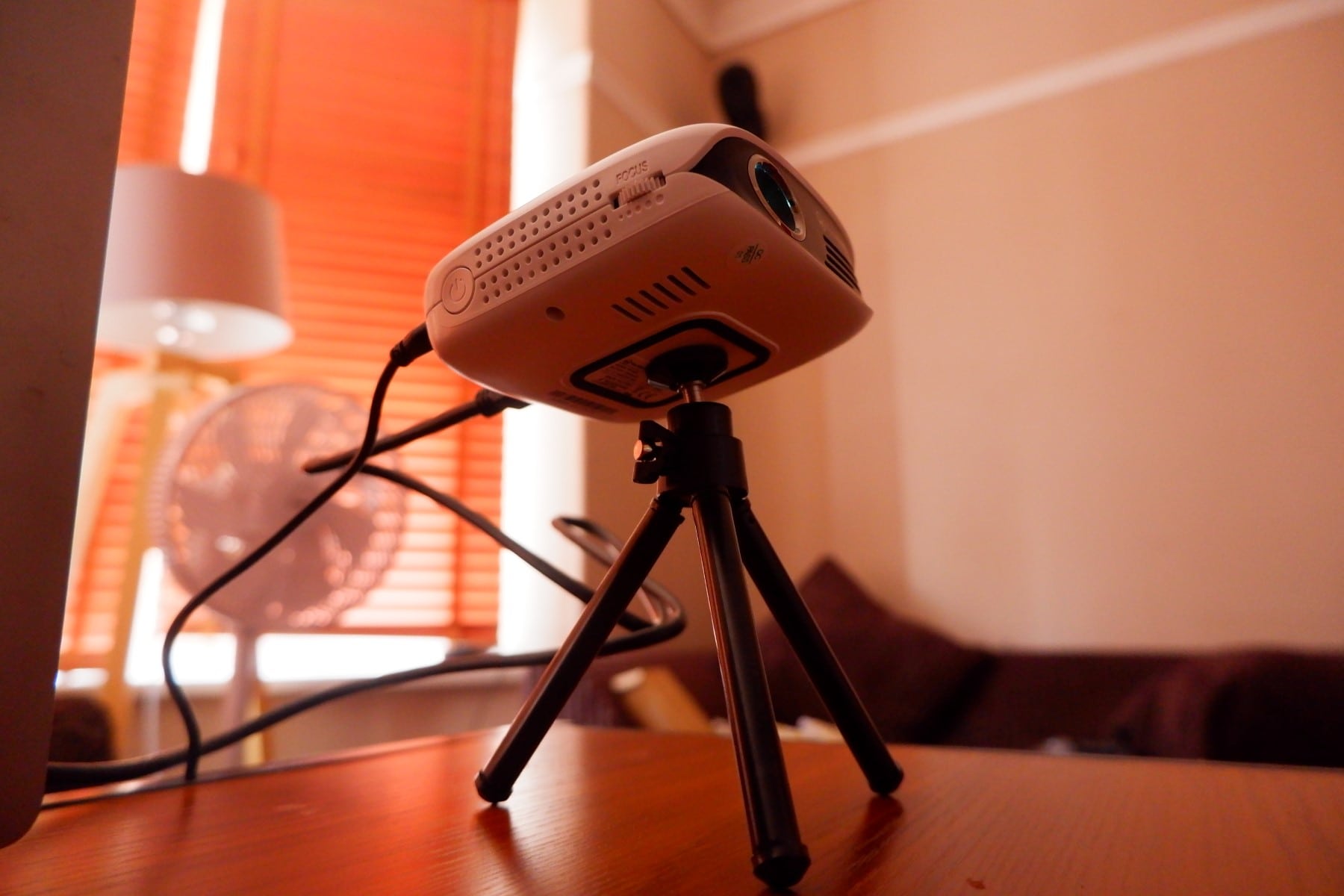 With everything up and running, it works quite well, I used it via HDMI on my Huawei Matebook 13 as well as streaming content from my Huawei P40 Pro+. We used it on a trip to the lake district, and it allowed us to watch Netflix on a big screen compared to a tiny TV in the hotel with its poor selection of TV channels. With it using microUSB for power, I was able to plug it into a power bank to ensure it kept running without running a power cord to it.
In a darkened room, the picture quality is decent enough, better than my other options, including watching content on a 13-inch laptop. However, it is not something I would really use at home where I have superior alternatives. Your mileage may vary.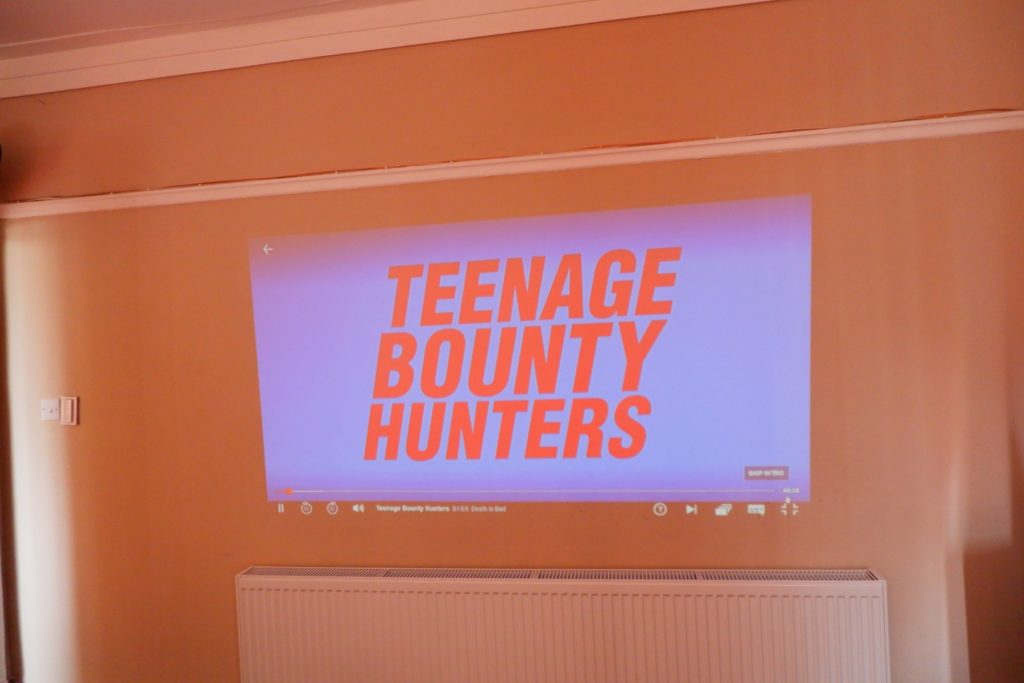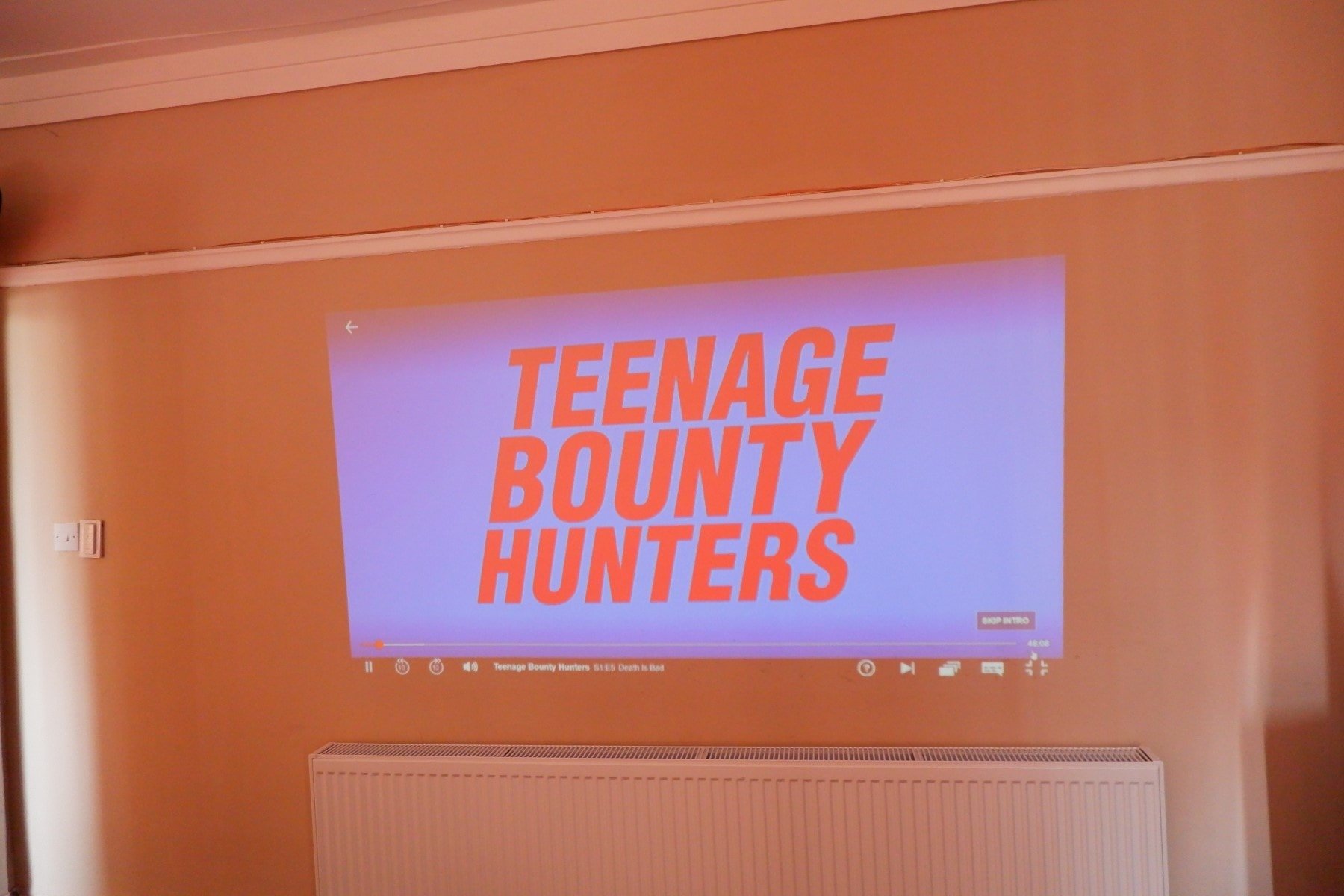 Price and Competition
There are a lot of pico projectors on Amazon, many offering a similar spec and quite likely they are all the same or similar white-label hardware rebranded
Elphas Mini Projector – 100 ANSI, 1000:1 contrast ratio, 280g, YouTube, it makes no mention of the actual resolution, just that it supports 1080p, which most projectors do.
Artlii Mini Projector: 854x480P native resolution,2000: 1 contrast ratio, 5200 mAh built-in battery, 40-degree keystone correction, miracast, no YouTube
Yaufey Mini Projector: costs more but has Android 7.1 built-in offering a little more functionality
Overall
I don't have a great deal of experience with pico projectors, so it is hard to draw up conclusions against competing products, but this appears to be well specced and priced compared to alternative pico projectors.
My experience with it was positive too; it is ideally suited for travelling being small enough to pack into luggage, offering built-in speakers and decent connectivity.
It is worth considering your requirements before committing to a pico projector though; a smaller unit may seem appealing regardless of usage scenario, you can get far better performance opting for something larger and less travel friendly.
Something like the Vankyo Leisure 470C is cheaper brighter and with a higher resolution, however, at 1.33 kg it is around five times heavy.