The Xiaomi Mi 10T Pro is one of the latest affordable flagship devices to launch. There is not a huge difference between this and the Xiaomi Mi 10 5G that preceded it earlier this year. However, it ditches the 90Hz AMOLED display in favour of a 144Hz IPS display coming in at a lower RRP making it an attractively priced phone that ticks the boxes for both gamers and users wanting a high-quality camera.
Specification
Display: 6.67-inch IPS LCD, 2,400 x 1,080 pixels, 144Hz refresh rate
Chipset: Qualcomm Snapdragon 865
RAM: 8GB RAM
Storage: 128/256GB UFS 3.1 storage
Rear Camera:

108MP, f/1.7, 26mm, 1/1.33-inch sensor

13MP ultrawide, f/2.4, 123-degree FOV

Front Camera:

20MP, f/2.2, 27mm, 1/3.4-inch sensor

Battery: 5,000mAh battery, 33W fast charging
Other Features: Stereo speakers, NFC, No 3.5mm, No IP rating
Xiaomi Mi 10T Pro 5G vs Mi 10 5G vs Mi 10 Pro 5G
The Mi 10T Pro is a refresh of the existing models, so much of the spec remains the same, this has perhaps more in common with the slightly more affordable Mi 10 than the premium Mi 10 Pro.
With this model, they have ditched the curved 90hz AMOLED display and switched it out with a flat 144Hz IPS display. While I am not a fan of IPS displays, this has a 500 nits typical brightness and 650 peak, so it doesn't suffer from the some of the visibility issues associated with IPS.
The overall display size and dimensions are almost identical, but the rear of the phone has changed the camera design.
This model get rids of the depth sensor on the rear but has an improved 5MP macro sensor vs 2MP.
Finally, the battery us bumped up from 4780 mAh to 500mAh, making it one of the biggest batteries on a flagship device, and charging has had a fractional improvement with 33w vs 30w. Sadly wireless charging has been removed.
These changes have allowed Xiaomi to drop the RRP down to just £599 vs £799 of the Mi 10. However current prices of the Mi 10 are much lower.
Design and Display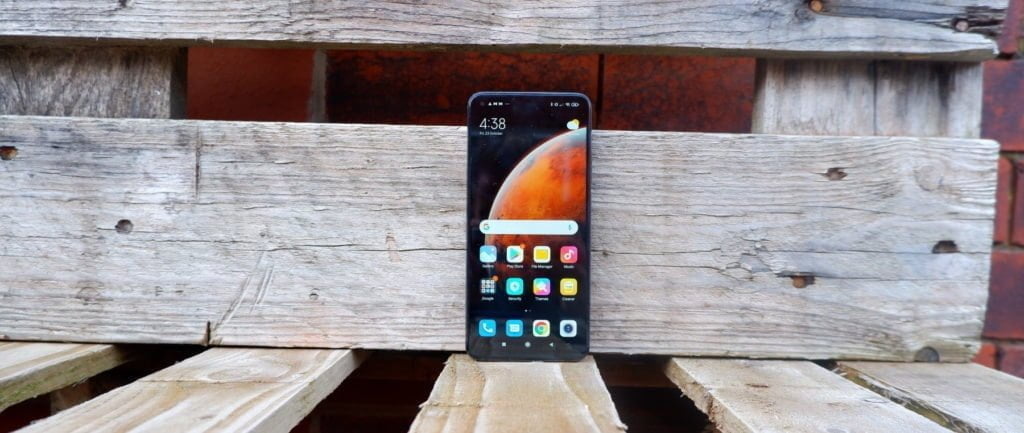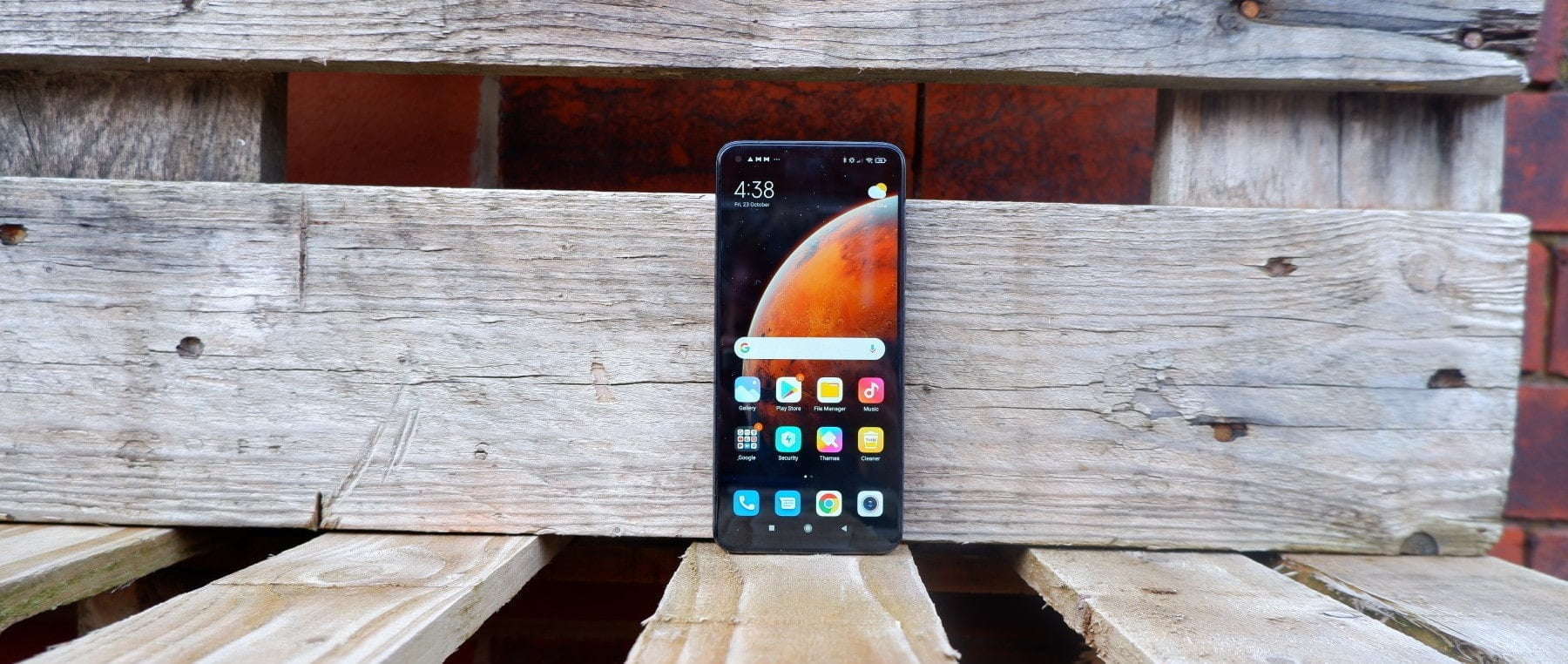 This doesn't look quite as premium as the pricier Mi 10 models, the switch to an IPS display means there is no longer a curved edge, and there is now a thin bezel around the sides. I do love the curved look of an AMOLED display, but it can be argued that it is less functional than a nice flat display.
One of the reasons I am not normally a fan of IPS displays is the poor visibility in daylight, I have found some Realme phones suffer quite badly from this. However this is brighter than standard, hitting peaks of 650nits, and during my time with it, I have experienced no issues at all, though with it being October there have not been too many bright days.
Colours also seem to be accurate and vibrant, with deep solid blacks, so I never felt I was missing out on too much by having IPS over AMOLED.
The advantage of the IPS display is that Xiaomi have it running at 144Hz with few other phones on the market offering this. I don't have any strong personal preference about refresh rates this high, but there is no denying it is incredibly responsive, making it an ideal choice for avid gamers. You can optionally drop the refresh rate down to 90hz or 60Hz which should help stretch the battery a little further.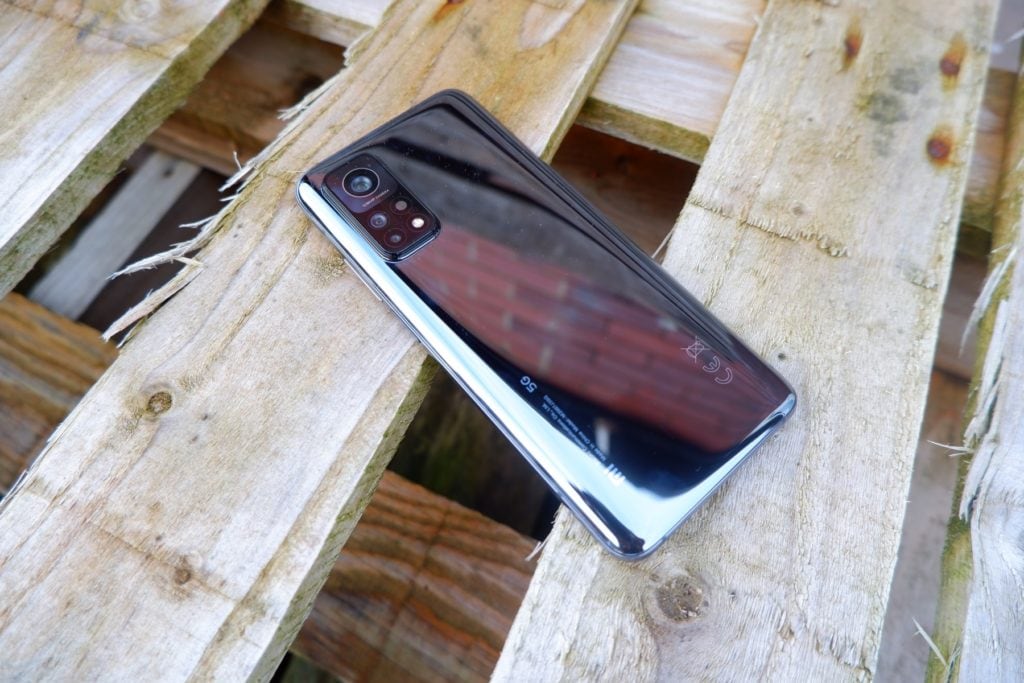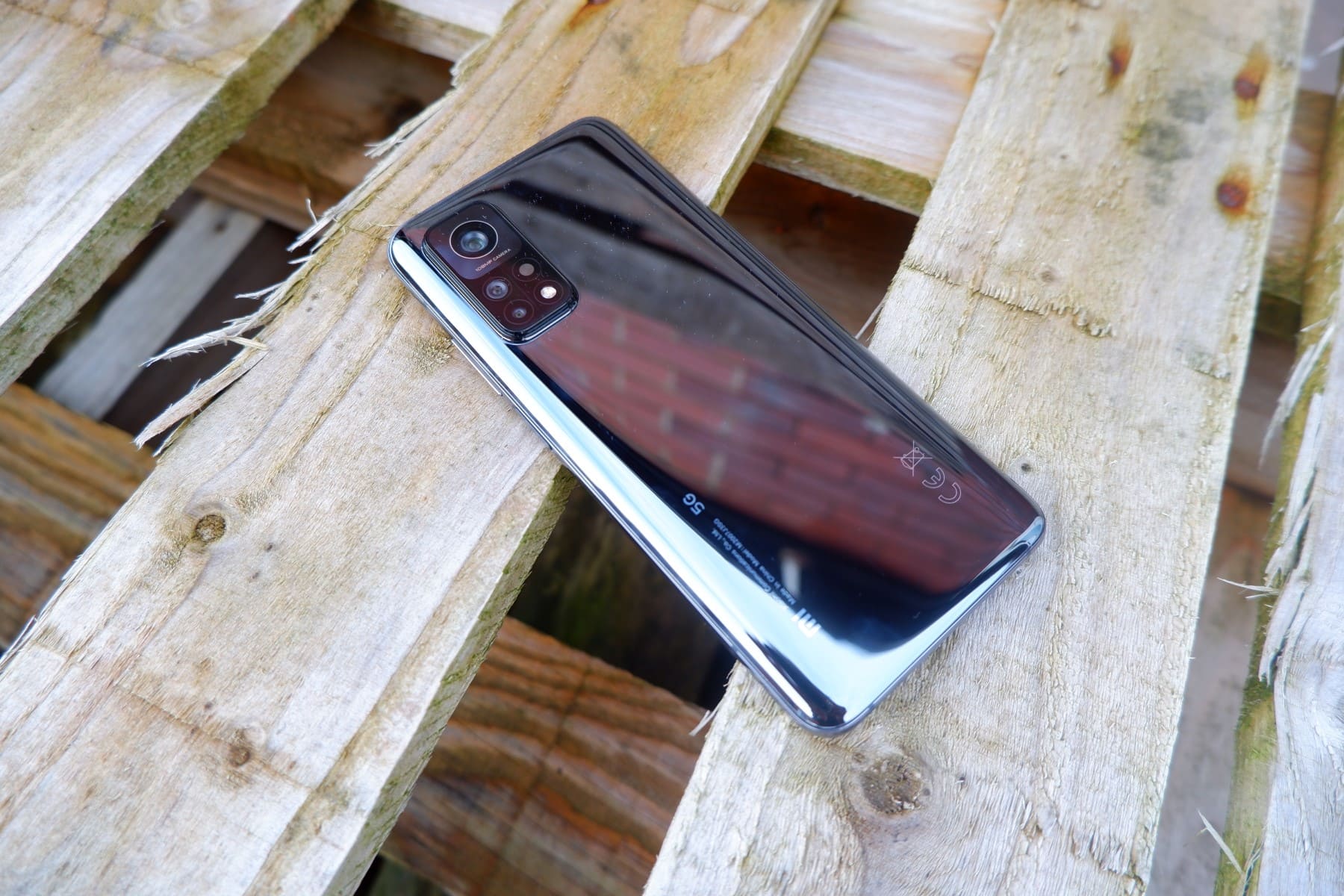 7-stage AdaptiveSync for smooth video

Xiaomi has included a 7-stage AdaptiveSync technology. This dynamically switches between refresh rates depending on the application that you're running this will not only improve battery life but will offer an improved user experience. One example is when watching a video, if it runs at 24fps, there is a mismatch between the video FPS and a display running at 60Hz/90Hz/144hz, which can lead to jitters. With the Xiaomi AdaptiveSync it will drop the refresh rate to 48Hz, allowing the screen to consistently refresh twice for every frame.
With the selfie camera being a single punch-hole it minimises the disruption to your notification bar, though the cheaper Poco F2 has the benefit of a pop-up selfie.
Moving on to the back of the phone, there is an absolutely huge camera bump, I didn't get a case with my review sample so I wouldn't say it is the most attractive look. However, once you slap a case on the camera should sit flush with the case so it shouldn't be an issue at all.
Xiaomi has made a point of highlighting the 108MP lens, the design seems to make it bigger than it really is, whereas on the Mi 10 it is far less exaggerated.
Fingerprint Scanner and Facial Recognition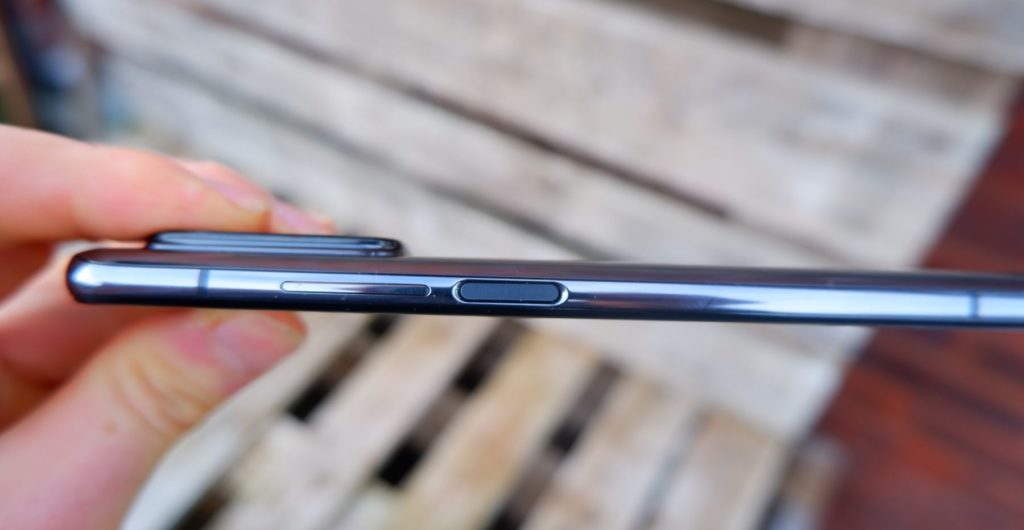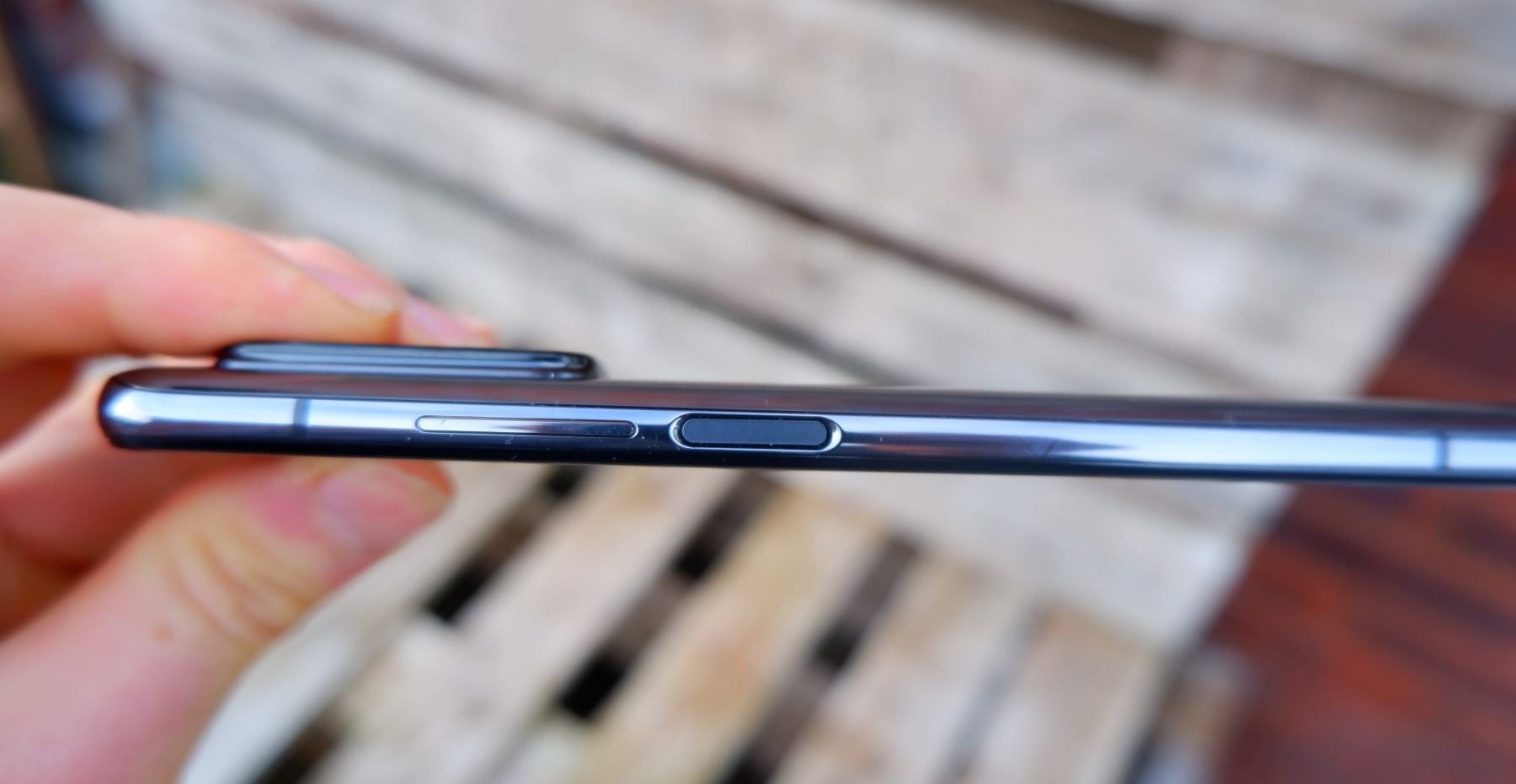 Due to the IPS display, the fingerprint scanner has been located on the power button; it is weird how companies have completely ditched rear-mounted fingerprint scanners.
I have gotten used to in-display scanners now, and their accuracy has also improved a lot, so this is my preference. However, both methods work well for me.
Like most recent phones, I rarely need to use my fingerprint, enabling the face to unlock offers a far quicker unlock method. With it not being 3D unlock it won't be quite as secure, but I can't imagine any scenario where this would be a problem.
Camera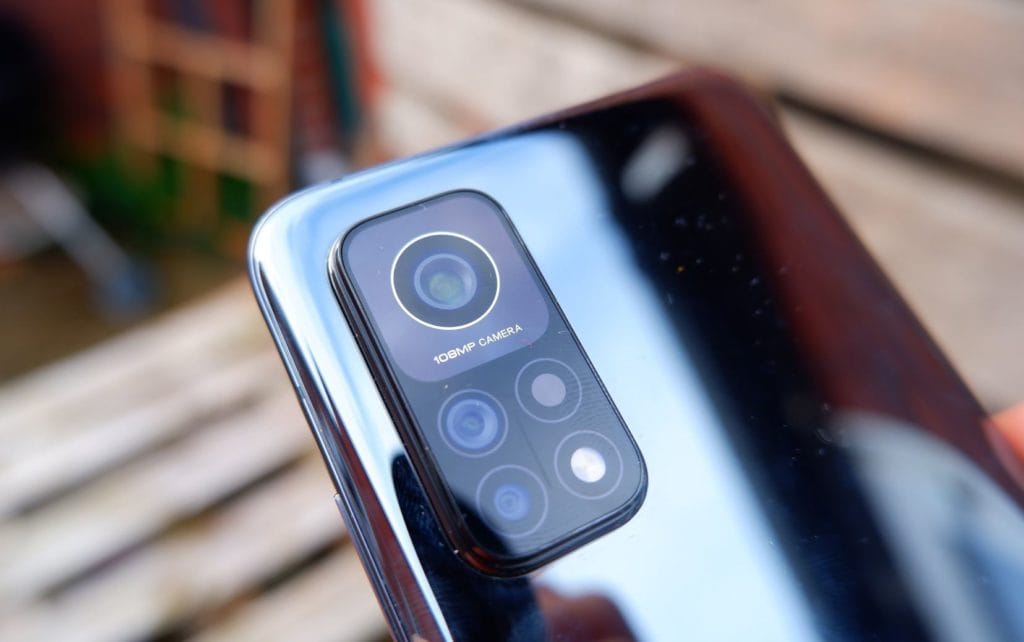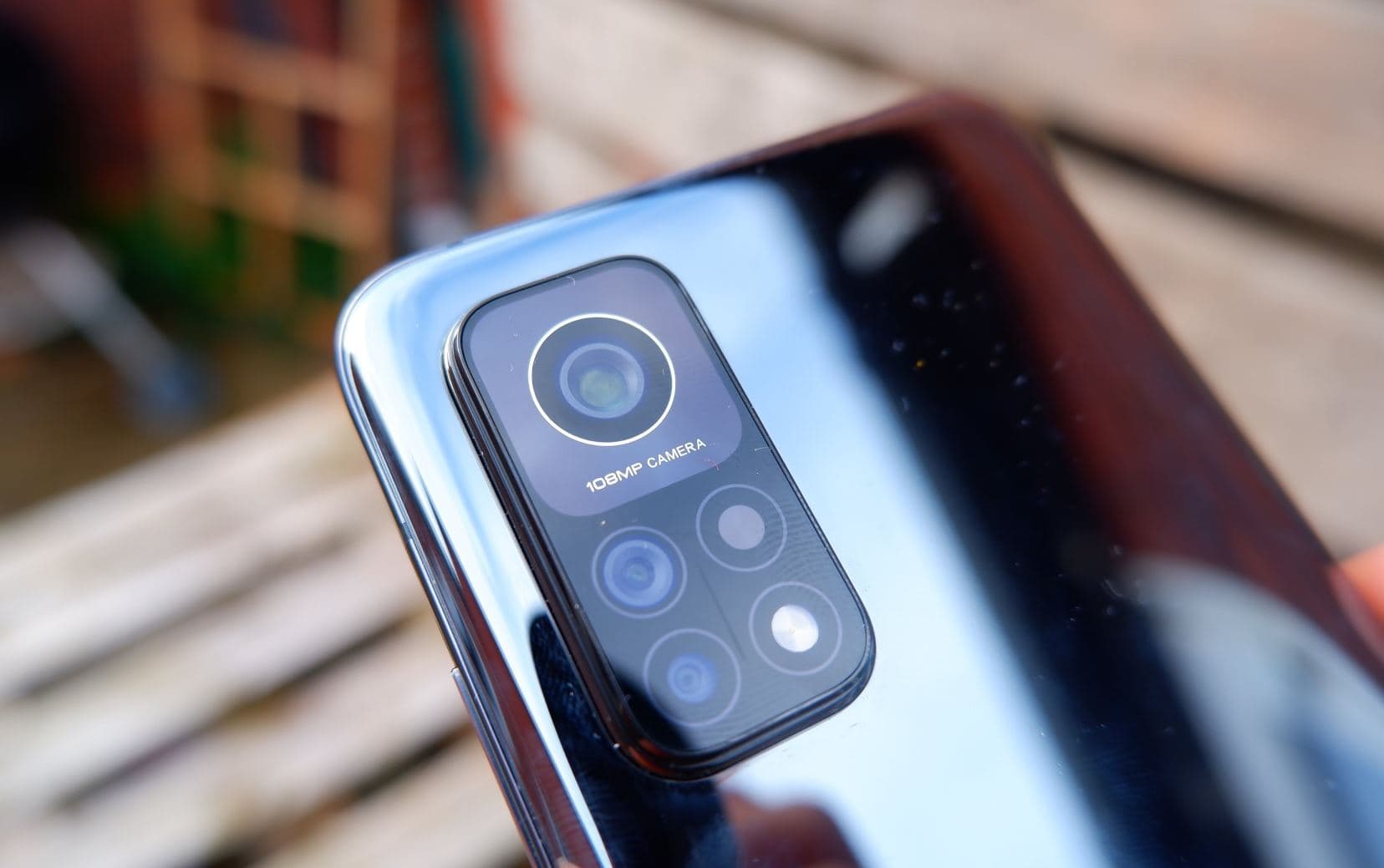 One of the stands out features of this phone is the 108MP Samsung HMX lens with a sensor size of  1 /1.33″ it's the same as the one on both the Mi 10 models and also what is used on the top of the range Samsung phones. It is the highest resolution camera with one of the largest sensors on the market, so for it to be on a phone this affordable, is impressive.
This is then joined by 13MP f/2.4 ultra-wide and 5MP f/2.4 macro companions.
Sadly there is no telephoto lens; you will need the flagship Mi 10 Pro for that. However, the ridiculously large resolution means you could take a normal photo and zoom/crop and still have a good photo.
The main 108MP camera easily outperforms the other affordable flagship phones I have used this year (Realme/Black Shark). It is not perfect though; some shots can look a bit washed out and blow out the background, though my questionable camera skills could be partly to blame.
The highlight of this camera is the low light performance, it may not compete with the likes of Apple or Google, but it is rare for an phone at this price point to offer excellent low light performance.
There can be quite a bit of barreling on the ultra-wide lens, but the overall performance is impressive.
While I am not normally a huge fan of the additional cameras that get added onto phones, the 5MP macro lens on this is capable of producing decent shots
Camera Samples
Performance and Benchmarks
With this using a Qualcomm Snapdragon 865 chipset it is almost pointless benchmarking it, we know it is going to perform extremely well a few percent difference between brands or models is not going to have any real world difference.
Some may have wanted to see this launch with the SD865+, and that would have helped its gaming credentials, but the older model has enough performance easily for everything you would want to do on the phone.
Antutu, PCMark and Geekbench are almost incidental to the Black Shark 3.
This is listed as using UFS 3.1 for storage vs 3.0 on the Mi 10 and Realme X50 Pro, this is supposed to have three improvements.
First, a Write Booster, a SLC non-volatile cache that amplifies write speed. Secondly, new UFS device low power state called DeepSleep targets lower cost systems that share UFS voltage regulators with other functions. Finally, it has a Performance Throttling Notification that allows the UFS device to notify the host when storage performance is throttled to high temperature.
However, there doesn't appear to be any significant different between the older UFS3.0 and the Realme X50 Pro actually benchmarks faster. Both phones have incredibly quick storage though with rear speeds over 1.5GB/s and read speeds over 700MB/s.
Real performance is exceptional, which is the same for any flagship phone I have used. The combination of the SD865 and 144Hz display makes doing anything feel instantaneous.
Gaming is on this phone is superb, not only do you have an incredibly fast display and chipset but at 6.67 inches it is physically larger than most other phones I have used this year, only ousted by the Black Shark 3 Pro.
Battery
With a 5,000 mAH battery, there are not many flagship phones on the market that can compete here, it is only the £900+ gaming focussed ROG Phone that surpasses this with 6,000mAh or the Black Shark 3 Pro that matches it.
Using the synthetic PC Mark 2.0 battery test, this phone achieved a score higher than any other device I have used, by a considerable margin. Over 19 hours reported by PC Mark and 16 hours 40 mins screen on time reported by Android. This was with the screen running at 144Hz too, so you could squeeze a bit more out of it with 60 or 90Hz.
While there are plenty of phones out now with faster charging, 33W is plenty. My sample didn't arrive with a charger, so I haven't actually tested this, but Xiaomi claims a full charge in less than an hour. So it is unlikely that there will be many occasions where this is not fast enough.
Software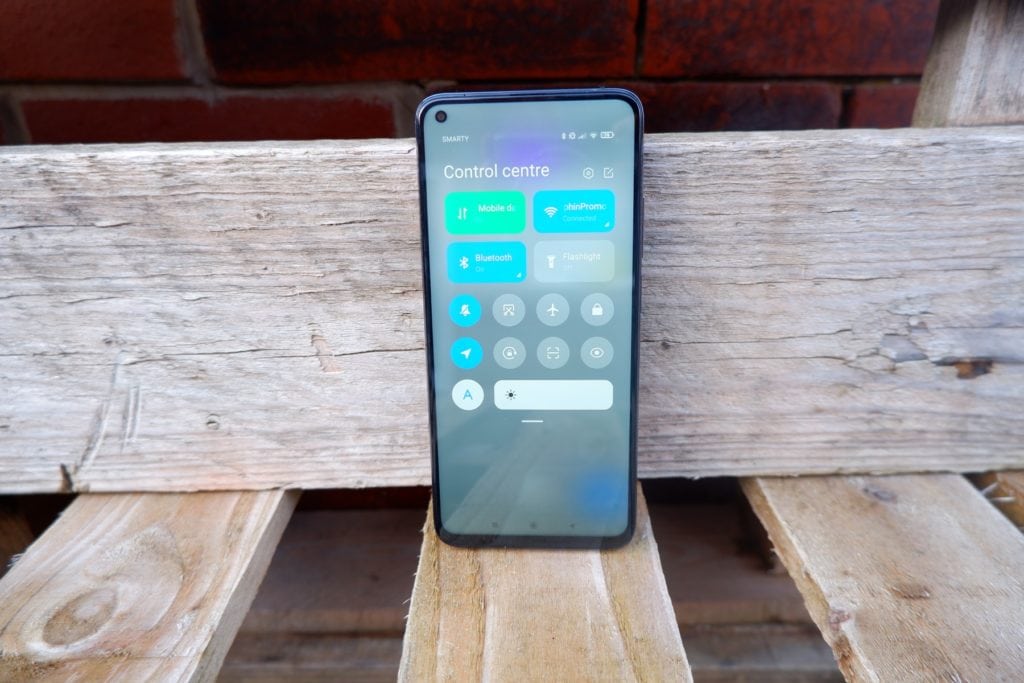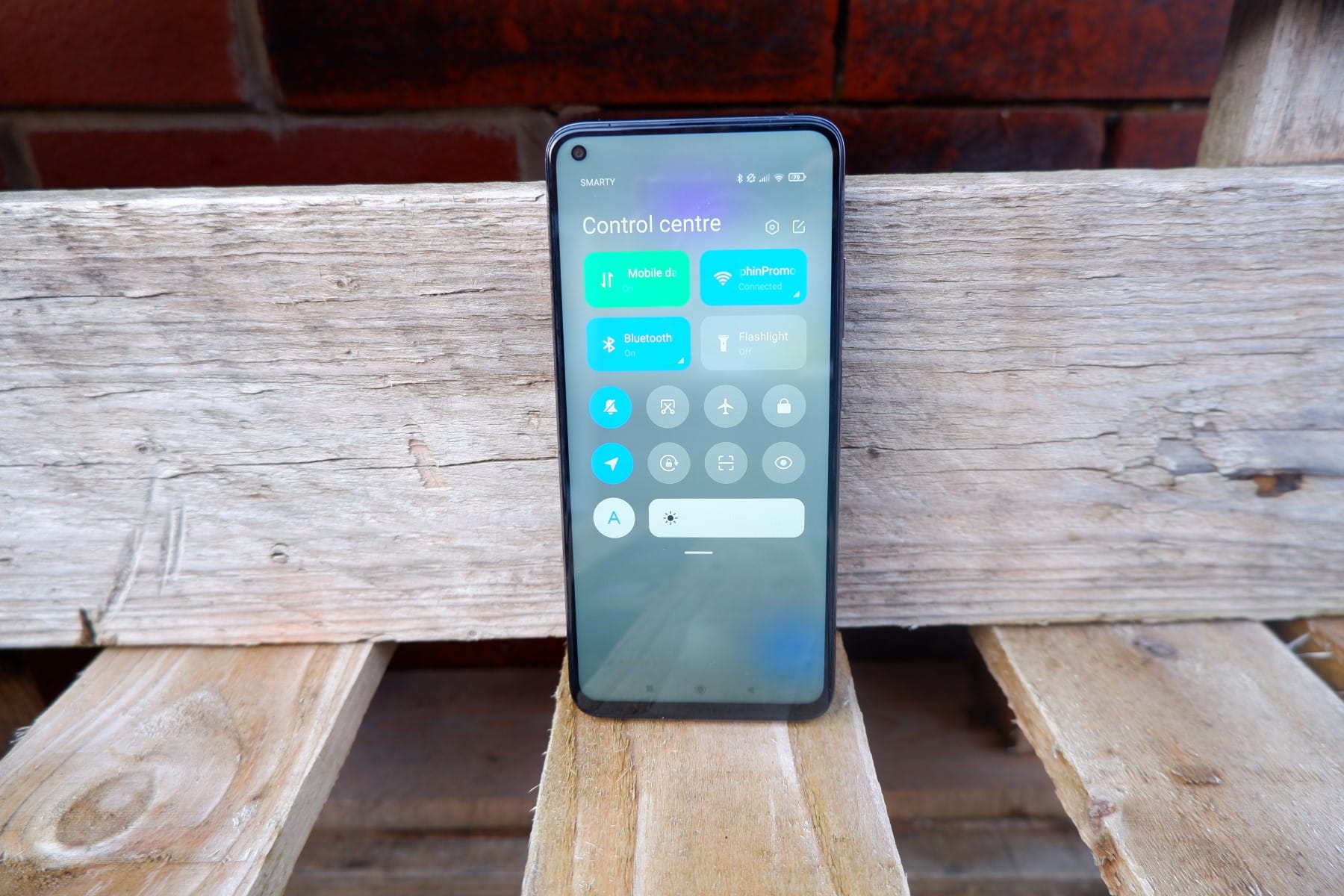 The phone runs on Android 10, overlaid with MIUI 12, it would have been good if it had launched out of the box with Android 11 which could have given it an additional selling point.
As always with manufacturer customisations, peoples opinion of it varies wildly. It has been a while since I have used a Xiaomi device, so it does take a little getting used to. Similar to Huawei, you have to go into the settings to enable the app drawer, if you don't, everything gets dumped onto the home screen, à la iOS.
There is not much I would class as bloatware, you get a few Xiaomi developed apps, such as Mi Browser, Calculator, Remote and Video. None of these are invasive with day to day use but you can't uninstall them.
Virus Scanning and How to Disable Adverts in MIUI 12
One gripe I have with the software is the app security scan when you install things, this then has adverts built in it. It is quite easy to turn both off, it is forgivable on the ultra-affordable Poco X3, but I don't think this should be on a £500+ phone.
If you search for security in the setting, you can disable the scan before installing feature under "Security Scan"
Disabling adverts is done by toggling the recommendations button off. There is also a recommendation toggle under the cleaner section in security.
Price and Alternative Options
The Xiaomi Mi 10T Pro has an RRP of £599.99 with 8GB RAM and 256GB storage. However, as I finalised this review, it looks like you can already get it for £549.99 on Amazon sold by Mi UK.
The Xiaomi Mi 10 has an RRP of £799, but the Xiaomi flash sale dropped it down to £499, and you can pick it up from Amazon.es for 550-euros, so about £496 (but you would get an EU charger). I would say this phone is the main issue the Xiaomi Mi 10T Pro has, at RRP I'd take the Mi 10T Pro, but when the older model is priced similarly, if not lower, I'd be inclined to opt for the 90hz AMOLED display vs 144Hz IPS.
Amazon currently have the Xiaomi Mi 10 8GB/128GB for £559.00
Other alternative options include the OnePlus 8T 5G 8GB RAM with 128GB storage is £549 on Amazon. The main selling point to this would be the 120Hz AMOLED display.
Then the Realme X50 Pro is £559 for the 8GB/128GB model, and it was £589 for the 12GB/256GB model recently (now £699)
The Samsung S20 FE is £599, but this is for the 4G model running the Exynos chipset, I would want to go with the SD865 model with 5G for £699.
The Xiaomi Poco F2 Pro is £469.99 normally with 8GB of RAM and 256GB storage. however, you can currently pick it up for a bargain £399.95
I feel like the Xiaomi Mi 10T Pro edges out ahead of the other brands slightly thanks to the decent camera quality, something you don't always get on affordable flagship phones.
Overall
There is nothing notable to criticise about the Xiaomi Mi 10T Pro, it offers exemplary performance for its price point. In particular, I think it is one of the best affordable flagship spec phones for photography, as much as I love Realme, they don't quite compete here.
The massive battery offers unrivalled screen on time from my testing, and the SD865 chipset, large 6.67-inch IPS display running at 144Hz make this a delight for gamers.
The biggest issue is how it fits into the market as a whole, being launched later in the year it has a lot of similarly priced alternatives, all of which have pros and cons of their own.
While the Mi 10T Pro comes in at a lower RRP than the Mi 10, depending on sales or your willingness to import from Amazon.es, you can often get the Mi 10 cheaper, and I'd be inclined to opt for that. It is a close call though, I doubt anyone would be upset picking one up over the other. Really, it just depends if you want the faster refresh rate or the benefits of AMOLED and the difference in battery performance.
Then, of course, the SD875 is around the corner with phones based on the shortly to follow. It is likely that the Xiaomi Mi 11 will be one of the most affordable phones running this at first, but the launch price will likely be a lot higher than this (£799+ based on the Mi10).
Overall though, the phone has been a joy to use, and I can easily recommend it.
Posted by Mighty Gadget Blog: UK Technology News and Reviews