Huami owned Amazfit has been a popular option in recent years, now Huami has launched two new watches under the sub-brand Zepp E.
The Zepp E brand appears to a more style-focused brand that will exist side by side with Amazfit.
The two watches are essentially the same, but one is circular and the other square. The Zepp E Circle is a particularly attractive watch with little on the market that I am aware of that offers a similar aesthetic.
Sadly, I was not sent that one, instead, I have been using the Square model, which is beautiful but does isn't quite as unique as the circular model.
Specification
1.65-inch AMOLED display with a 348×442, 341ppi screen inside a 43mm case.
20mm removable bands
Optical heart rate monitor
24/7 fitness tracking
SpO2 sensor
Connected GPS
5ATM water resistance rating
Up to 7 days of battery life
Zepp E Square vs Amazfit GTS vs Amazfit GTS 2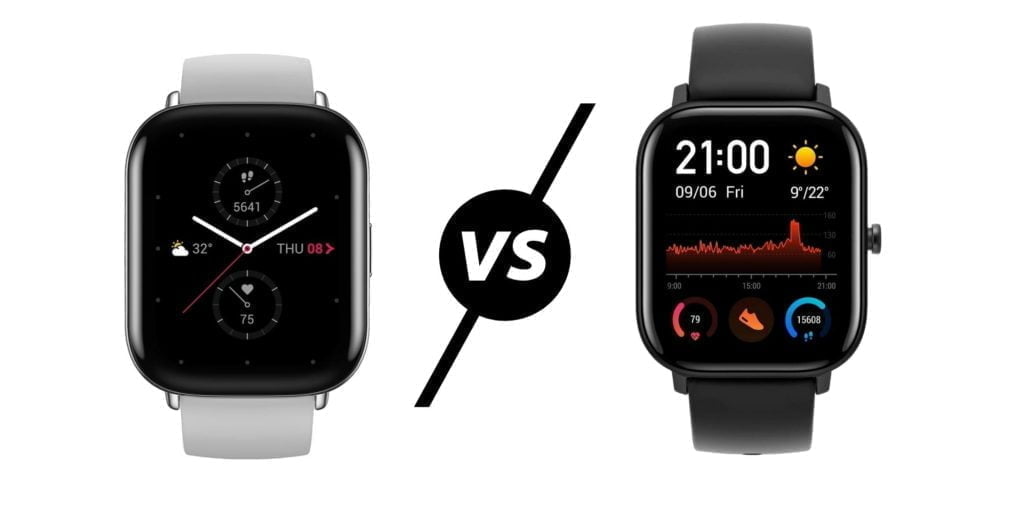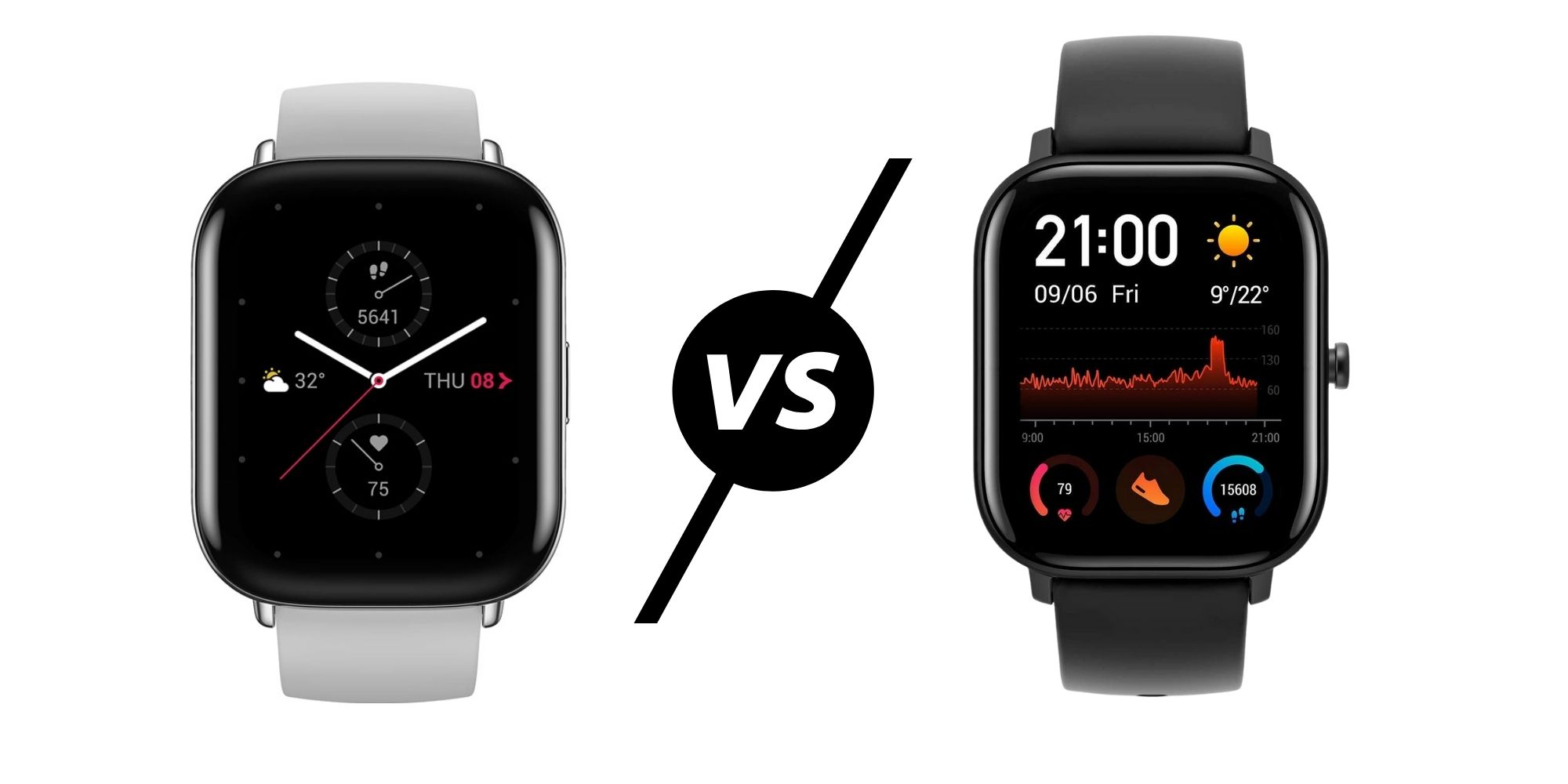 If you are familiar with Amazfit products, then you may be wondering what is different between the new Zepp E and the Amazfit GTS which looks almost identical at a passing glance.
Both watches will use the same Zepp app, offering the same overall functionality.
3D Curve Display vs 2.5D Curve
While they are almost identical in the overall design, the Amazfit GTS has a different button on the side, then the glass used on the display is different.
Zepp E uses a 3D curve glass display while the Amazfit GTS uses 2.5D. I don't have both of these watches so can't accurately compare, but it does look like the screen curves around fractionally more. The marketing images for the Zepp show just a slither of silver on the top and side, while the GTS it is a bit more prominent. I can't guarantee this will be the same in real life.
The GTS has more colour options, the black model uses a black casing, which I don't think looks as nice as the black/silver Zepp E, however you can get a grey/silver GTS.
GTS is thicker
The GTS is 9.4mm thick with a  24.8g aluminium alloy body while the Zepp E is 9mm thick, 36g and a stainless steel body.
GTS has a better battery
The added bit of thickness the GTS has seems to have allowed them to squeeze in a 220mAh lithium-ion polymer battery vs 188mAh which allows the GTS to achieve 14 days typical usage vs 7.
GTS has GPS
The Amazfit GTS also has a built-in GPS chip, while the Zepp E needs to use the GPS on your phone.
GTS uses a different heart rate sensor with no SPO2 and rear case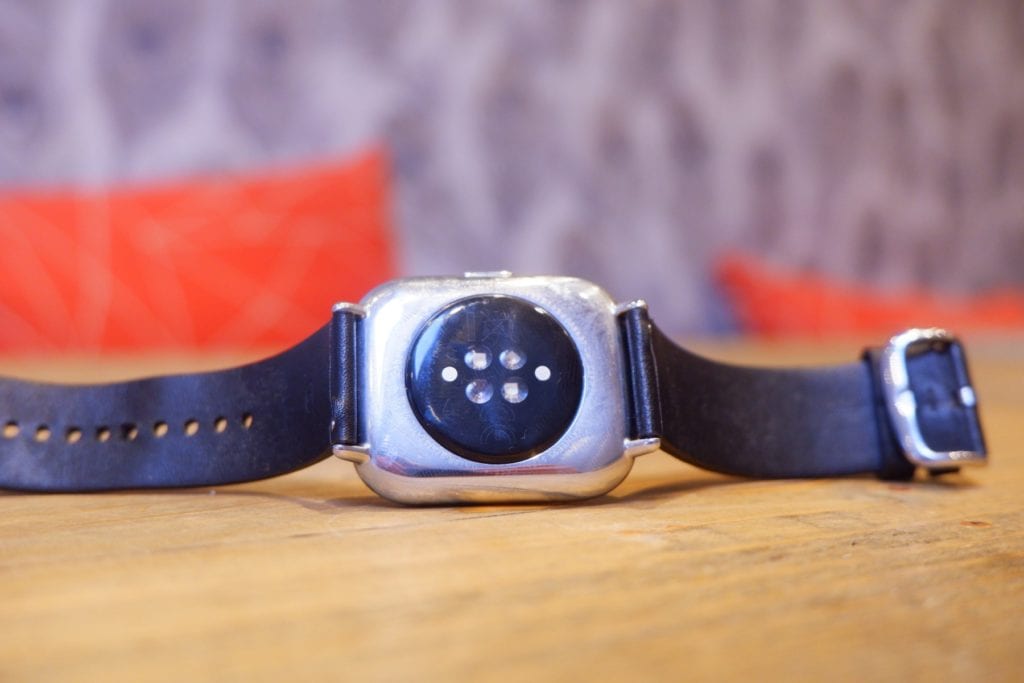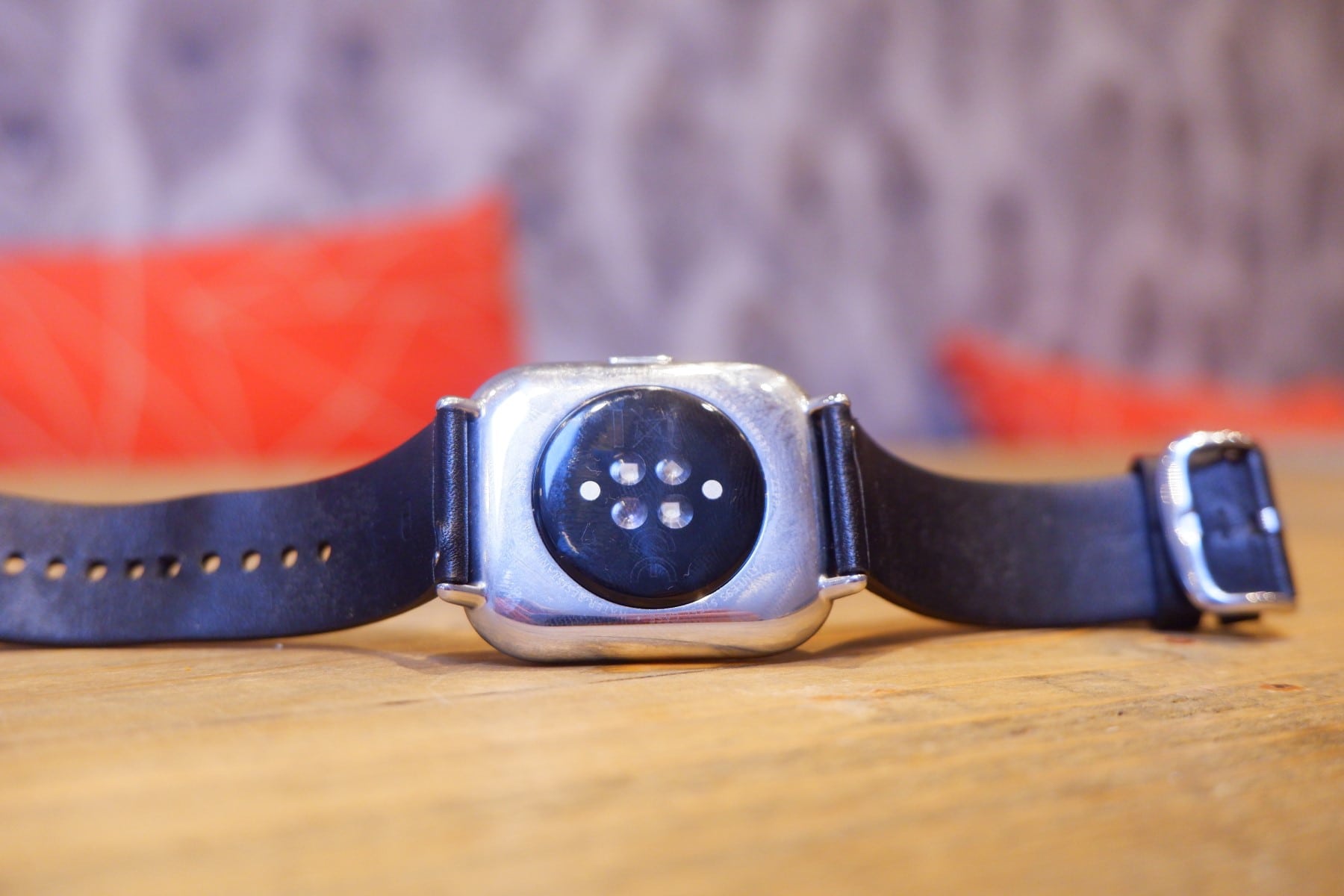 Looking at images online, the GTS is quite different on the rear, the metal casing doesn't wrap around and then the optical heart rate monitor on has 3 LEDs vs 4 on the Zepp E. The GTS doesn't state any SPO2 functionality so I suspect that fourth LED is used for this reading.
For the Zepp E, the silver matal casing wraps around the watch in a unibody design giving slightly smoother lines.
Zepp E is a lot more expensive
The Zepp E Square isnt currently for sale in the UK, but I assume it will be soon, it will be priced the same as the Circle which is £209
In comparison, the Amazfit GTS can be bought for as little as £101.15.
Amazfit GTS 2
A couple of weeks ago, Amazfit announced the new GTS 2; this has a slightly different aesthetic with the crown now having a thicker piece of metal either side of it. This adopts the 3D display that the Zepp E has as well as implementing the improved optical heart rate sensor. There is no word on global availability of this.
Software – More a feature watch than smartwatch
This is similar to Huawei and Honor with the functionality limited to what Zepp choose to provide you. There are no apps and a very limited number of customisations. The benefit of this is a lower cost vs equivalent WearOS watches and significantly better battery life.
All the features of the watch and the app itself is similar to the Huawei ecosystem but just not as well designed. A perfect example of this was a spelling error on the watch when starting an activity that required GPS.
While it is not as well designed, the core functionality is there
Strava Support and other third-party apps
Just like Huawei, there is a frustratingly lack of 3rd party application support with no access to the FIT/GPX files for your activities, so you can't upload anything to Strava.
In the case of the Zepp E, with its lack of GPS, I don't imagine many would be buying it in the first place if they want to sync with Strava, but it still would have been nice.
Build and Design
I have covered most of the watch build within the above comparison, but a quick recap. This is a beautiful watch, with slightly refined aesthetics over the Amazfit GTS. With it being quite small and thin, it has a bit more universal appeal than some of the oversized smartwatches most other brands offer.
The strap I was supplied with is 22mm genuine black leather. It is OK, genuine leather is the lowest quality leather, basically, being scraps glued together. With it being leather, there is no flexibility, which can make getting a tight fit difficult when exercising. With it being 22mm, you should be able to replace it with many 3rd party options.
Day to Day Use
While this may not offer as much functionality as a full smart OS, it offers most of the features I need. Which if I am honest, is pretty much just notification support.
Notifications work well; they can bunch up if you get lots of them, but overall it works well.
On top of that, you get weather updates, music control, a compass, timer, countdown and alarm. All basic stuff, but useful.
Fitness
GPS
This lacks a GPS chip, so relies on connecting to your phone for the data, in theory, that is fine, the GPS on your phone is accurate enough. In reality, it is dependant on your watch, maintaining a connection with your phone during exercise. Multiple activities only partially tracked GPS data. My last run failed to connect to the phone GPS at all, and I didn't have the time or patience to try and troubleshoot the problem.
Wrist Based Heart Rate Tracking
Heart rate tracking is not particularly good. There are two problems here, the sensor itself is not as good as the Garmin or Huawei devices I have to hand, and the genuine leather wrist strap makes it hard to get a tight fit.
In defence of Zepp, most wrist-based oHRM is awful, it is only the past year or so that things have improved a lot. Even though things have improved, I rarely do exercise without a chest strap due to the inaccuracies that Garmin can suffer from.
This suffers from all the issues wrist-based optical heart rate monitors are prone to, complete drops out for the day to day tracking, huge spikes and dips during fitness tracking all resulting in inconsistent data.
Zepp does sell a rubber style sports band, and I think this would fix a lot of the problems it has, allowing you to get a tighter fit further up your arm. 
SpO2 Blood Oxygen Monitoring
This has become a popular health metric to implement on a smartwatch in recent years. I have mixed feelings towards it, it is nice that it is there, but its not as important as many people make out.
For a start, unlike Garmin, you need to manually take the reading, so you need to remember to do it.
The vast majority of people with lung problems will likely already know about it, so it is very unlikely that this will give you some unexpected results.
SpO2 can be useful for identifying sleep apnoea, but that would require it to take readings throughout the night.
One thing it might be useful for is identifying potential coronavirus infections. SpO2 is used in hospital environments for this, with the virus affecting your lungs and therefore reducing blood oxygen. However, it is important not to rely on this result, but if you do have symptoms and then also a low SpO2 reading, getting a test and/or seeking professional medical advice is probably a good idea.
Activity tracking – Running – Cycling
Considering the GPS and heart rate data is inaccurate, fitness tracking, in general, is flawed. However, assuming you can get a decent fit on your arm for heart rate data, and maintain a GPS connection, the fitness data is pretty good.
For running, you get all the data you would expect off a more fitness focussed watched. You have pace, splits, heart rate, heart rate zones. calories and cadence. Lots of the data is plotted out into nice graphs.
All of this data will then be used to calculate VO2 Max and exercise capacity. It is also used for the PAI score, which is a bit like intensity minutes on Garmin. I'd said PAI makes more sense because different activities earn different points, and there are three thresholds to earn points. While  Garmin is similar, it just seems illogical that it uses minutes when I get 2 minutes per 1 minute of vigorous-intensity.
Sleeping
Sleep tracking is good, with it all looking suspiciously similar to the Huawei Health App data. You get a detailed analysis of your sleep, including a break down of the phases of sleep and sleep breathing data. You can then get explanations of each aspect of your sleep.
Music
This lacks onboard storage, instead, you can control the music that is playing on your phone from the watch face. Overall, it works well enough, and it is something I have found useful when out walking.
Battery
Battery life has been good, I managed to achieve the claimed 7 days life out of it (with the screen off) and that is with a couple of hours per day fitness tracking. With this having no onboard GPS chip I guess there is less power requirements while in use.
While this can't compete with the 14-days claimed battery of similar Huawei devices, taking into account how small and thin it is, the performance is impressive.
Price and Alternative Options
Priced at £209 it is quite expensive for what you are getting. However, it is worth point out that according to Keepa, the Zepp E has been as low as £132, which is much more appropriately priced for what you are getting.
For alternative options, the Amazfit GTS is almost identical to this but £120 and includes a built-in GPS. The Zepp E is fractionally different, it looks a bit nicer and has a better optical heart rate monitor.
The recently launched Huawei Watch Fit offers a not dissimilar aesthetic, for a much more reasonable price. I have not seen it in real life, but it is physically larger, and I suspect it doesn't look as nice as the Zepp E, but for a £90 saving and built-in GPS, it as an appealing alternative.
Similarly, all the recent Huawei/Honor watches offer the same, if not better, functionality at a lower price point. In particular, if you fancy the Zepp E Circle, then the 42mm Huawei Watch GT 2 would make a superb affordable alternative.
Overall
The  Zepp E SmartWatch is easily the nicest look smartwatch I have used, even compared to the Huawei Watch GT2 Pro. Its smaller minimalist design will likely appeal to a wide range of people, especially if you have thinner wrists, or just don't like large watches.
While I have not used the Amazfit GTS personally, I am struggling to find a reason to opt the Zepp E Square over the more affordable GPS equipped GTS. People that are more detail orientated when it comes to design may appreciate the Zepp E over the Amazfit, but it is such a small difference I would find it hard to justify the extra money. The recently announced Amazfit GTS 2 appears to offer the best of both worlds, but there is no word on an international release.
What Zepp E does have, is a cicular model, which offers an elegant look that no other watch can compete with. There is the Amazfit Nexo, but that looks a little chunky.
The Zepp/Amazifit app and watch OS struggles to compete with the Huawei equivalents. It is not a significantly different and its something you can live with considering the affordable price of the Amazfit branded watches, but for a £200+ watch, I would expect better.