Today, Acer introduced a new laptop in their line up, the new portable but powerful Predator Triton 300 SE.
This should be the perfect solution for anyone that needs to be mobile but still want the power to play modern games or do GPU intensive work such as video and photo editing.  
I managed to have some hands-on time with it today, and it looks and feels amazing, but sadly I wasn't allowed to benchmark or try and games on it.
1.7 kg 14-inch laptops makes the Acer one of the most portable options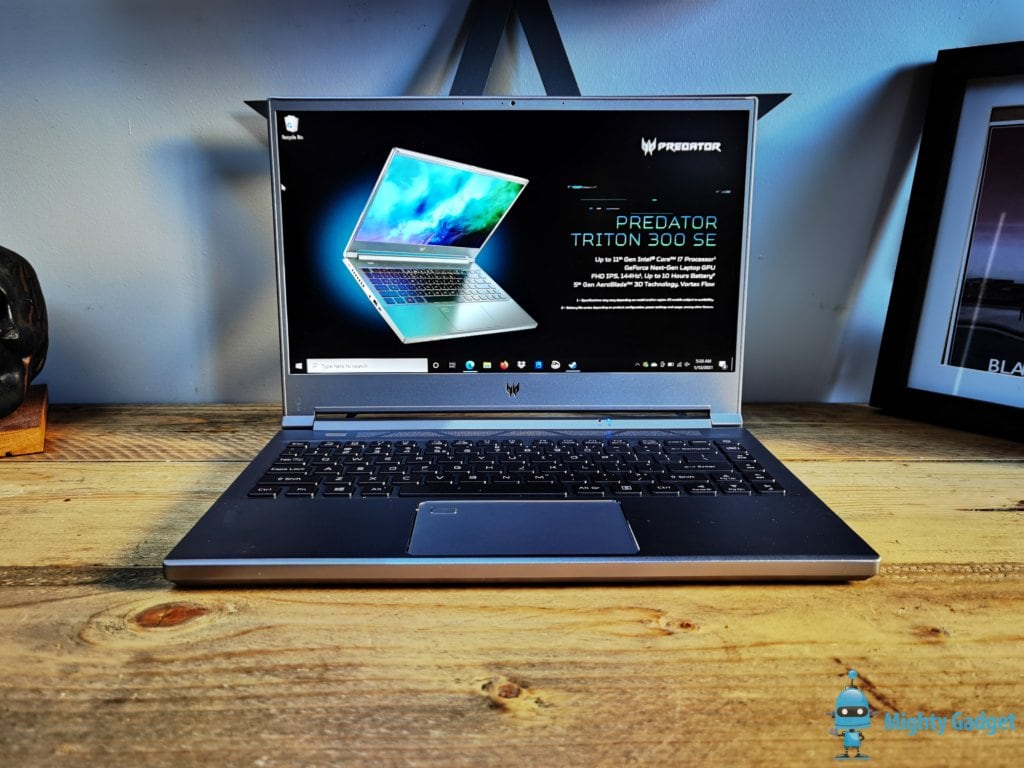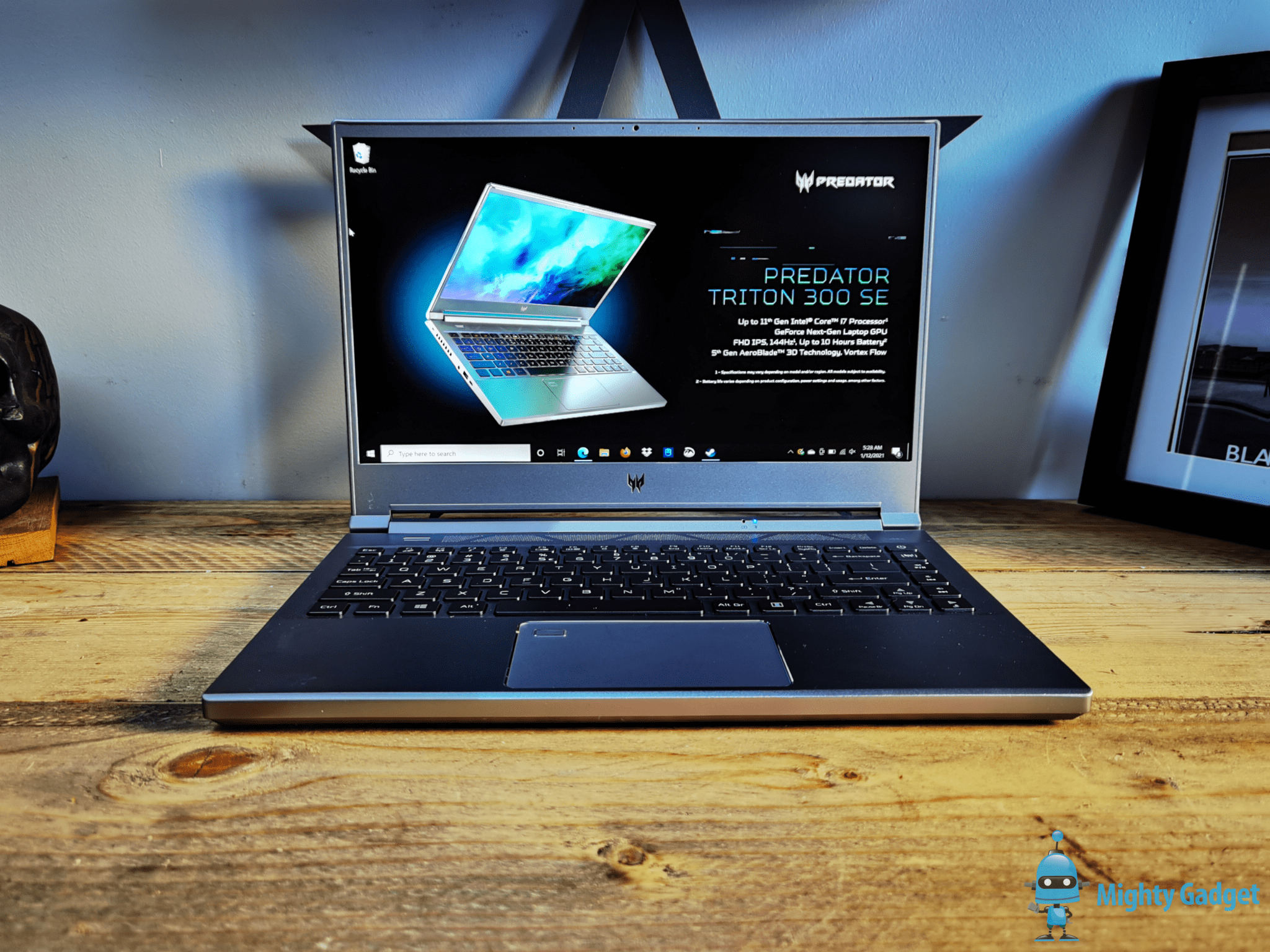 This 14-inch laptop weighs just 1.7KG, making it one of three sub-15" gaming laptops on the market with the  Razer Blade Stealth 13″ being the smallest option and the  Asus ROG Zephyrus G14 also being 14-inches. The Acer sits in the middle in terms of weight, being heaving than the Razer by 0.2kg and quite a bit lighter than the 2.2Kg Asus.
11th Generation Intel and RTX 3060
The Acer brings with it the latest CPU and GPU releases for 2021. In the UK we will only get one variant, and this includes the Intel Core i7-11370H quad-core CPU capable of 4.80 GHz combined with the new Nvidia GeForce RTX 3060. So this should have quite a bit more performance than the aforementioned laptops, at least, until they get updated.
Display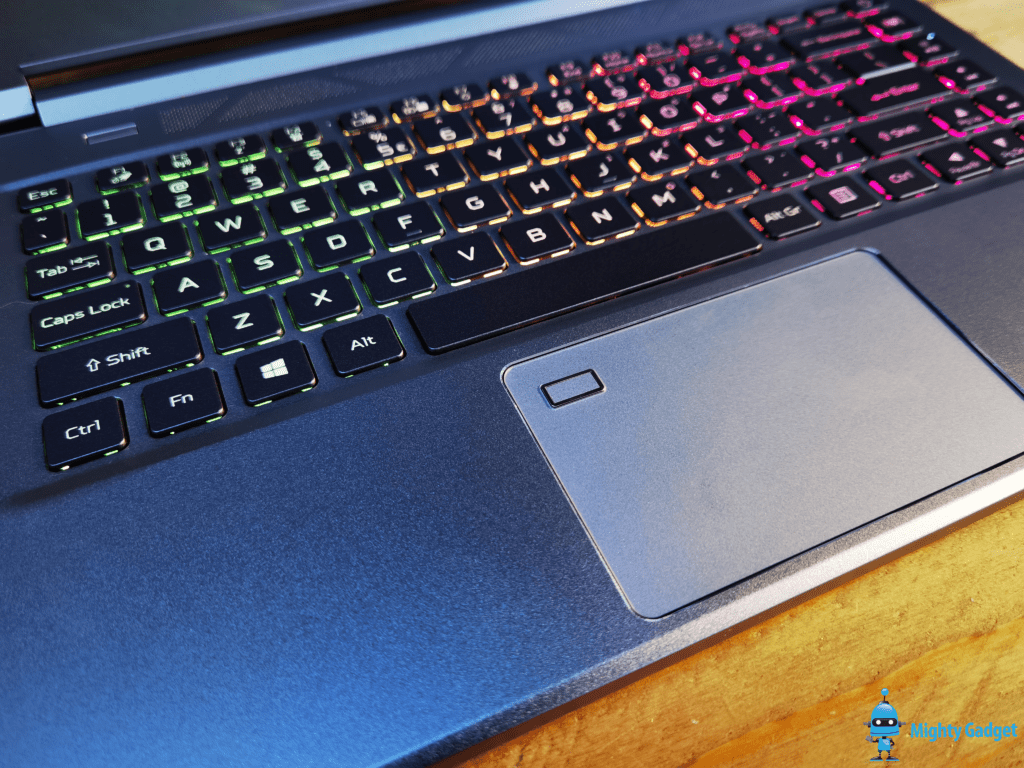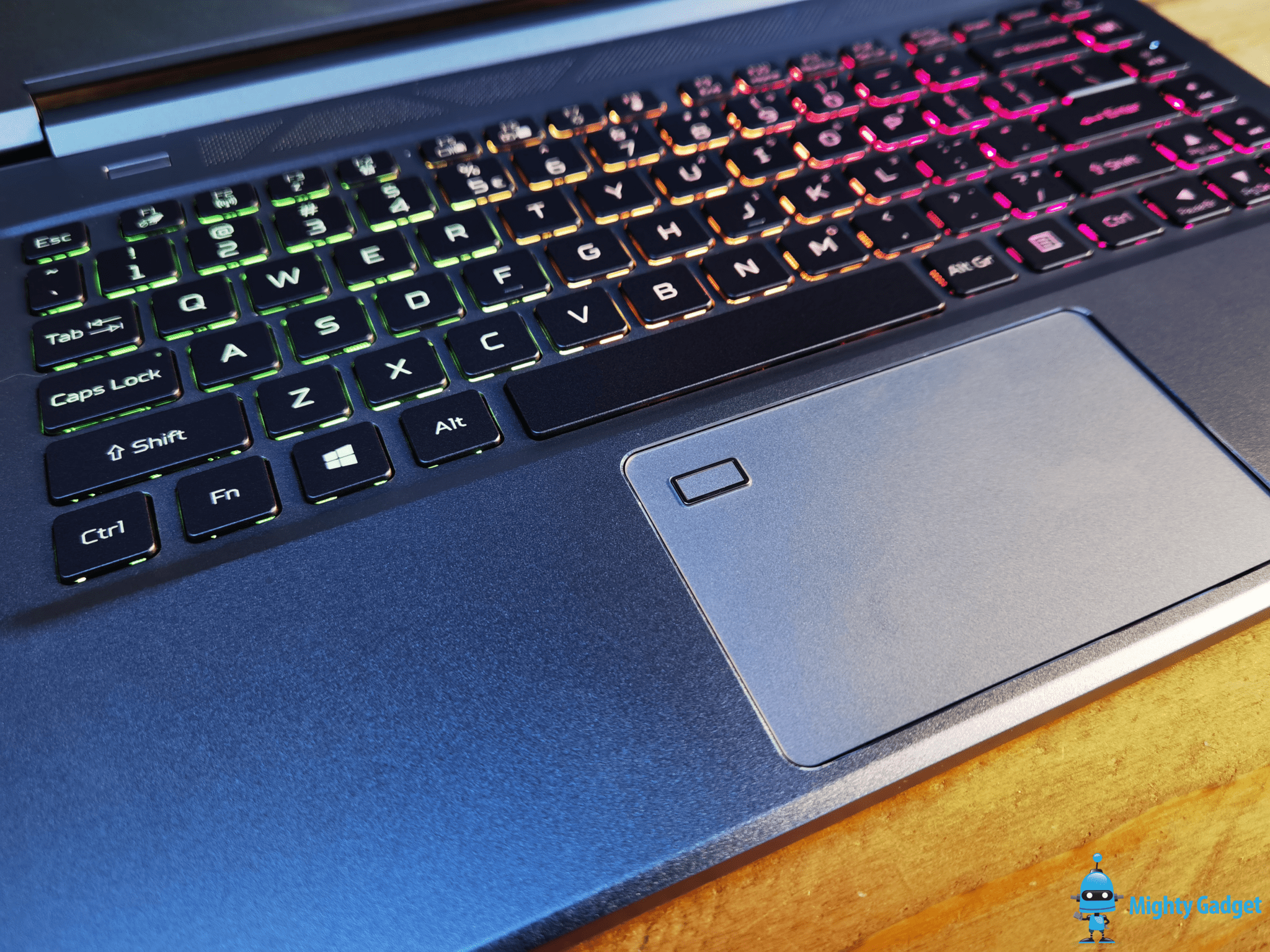 The 14-inch display runs at 1920×1080 with a refresh rate of 144Hz and 300 nits brightness.
The overall dimensions of the laptop are 323x228x17.9mm. For comparison, the Razer is 305x210x153 mm
RAM and Memory – Disappointing storage option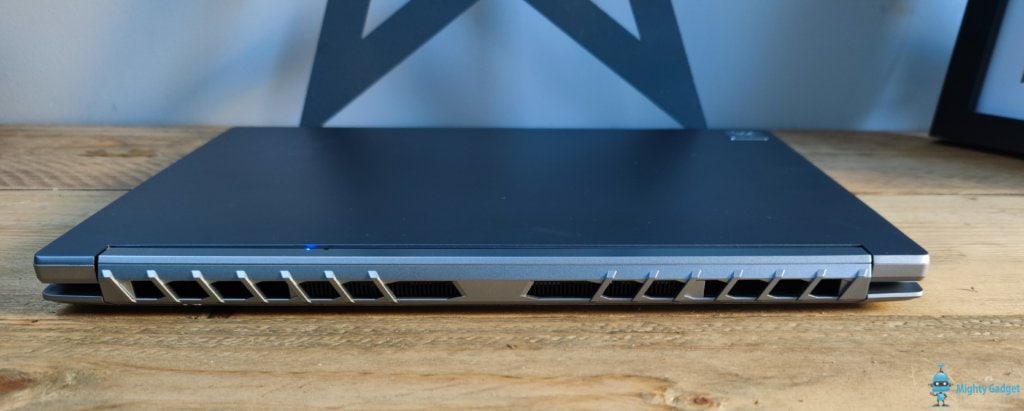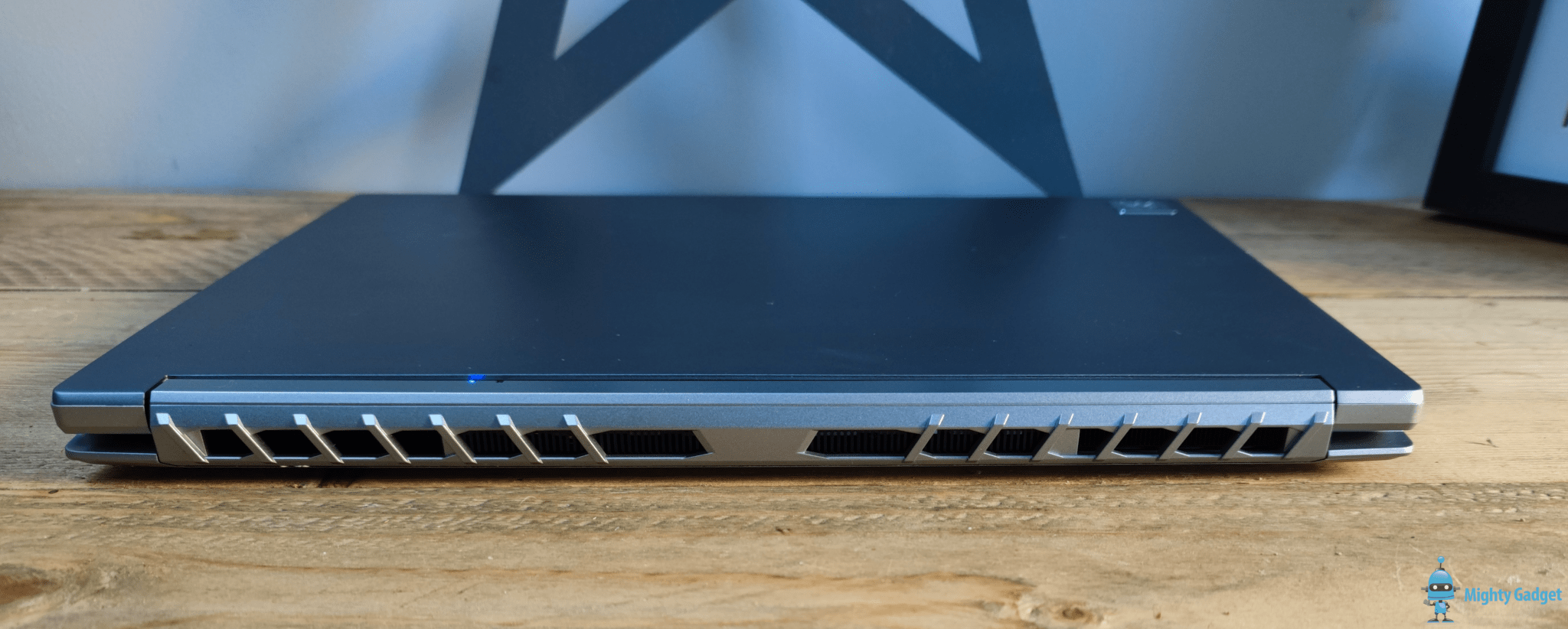 There is a lot to love about this laptop; it looks amazing and offers heaps of performance for its size. However, they have used a tiny 256GB NVMe, which in my opinion, is far too small for anything targeting gamers. NVMe drives are not even expensive now, so there is no excuse here.
On the Brightside, there is an additional two M.2 slots, so it should be easy enough for you to upgrade the storage
RAM is up to 32GB DDR4-2933Mhz. The UK config comes with 16GB (2x8GB).
Price and Availability
The UK variant will be available for  £1399 from February
US buyers will have different configuration options, and their pricing starts at $1399.99 with availability from March
Posted by Mighty Gadget Blog: UK Technology News and Reviews