I have covered a few active speakers and passive speakers recently. Most of my coverage leans towards the affordable, but if you are looking for something more premium, Airpulse has some attractive options.
Airpulse is the premium audio solution from Edifier who I have covered extensively. The Airpulse A80 Active Speakers are technically the entry-level speakers but sit a notch up in price than any of the Edifier options.

AIRPULSE A80 Electric Blue
Bluetooth 5.0
100W RMS (40w x 2+10W x 2)
Input : AUX, PC, USB, Optical, Bluetooth
Tweeter : Horn Loaded Ribbon Tweeter
Full Press Release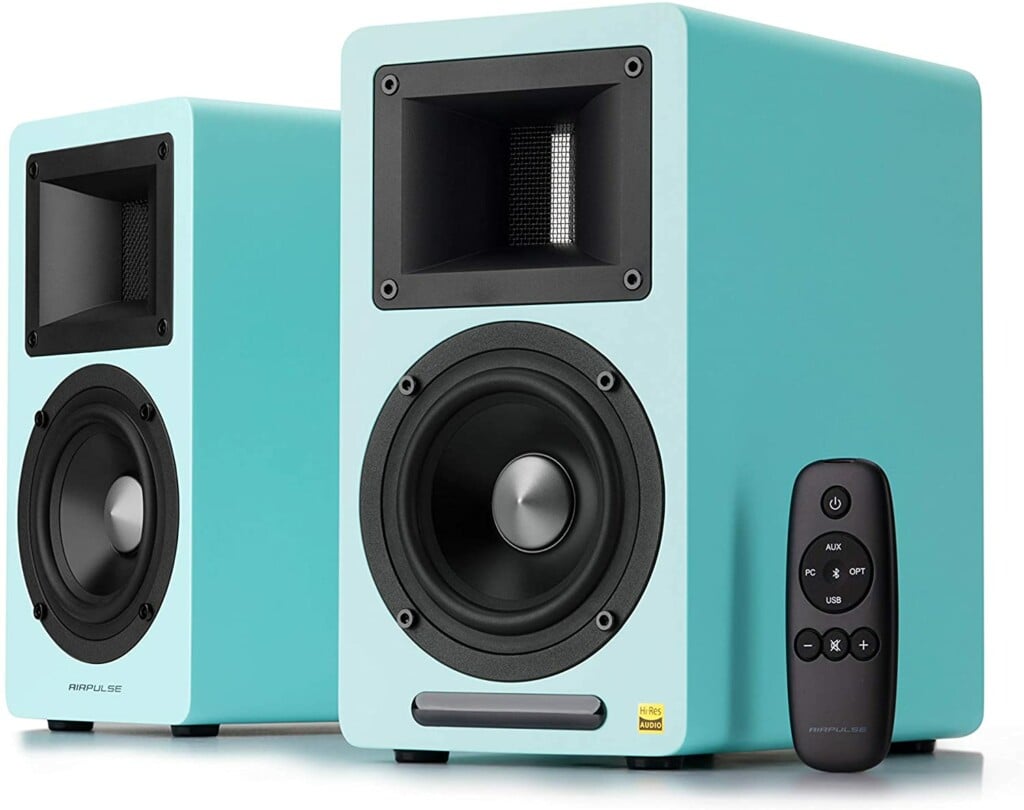 Airulse Airpulse has released the quintessential modern bookshelf speaker – the A80 – in a stunning electric blue. In addition to the original Walnut Finish, the recently released A80 matches in equal parts its technical superiority and stunning design. Created to be the perfect combination of conventional loudspeaker and digital XMOS system, the A80 offers a superb sound quality from a stylish unit.
The A80 is Airpulse's entry level plug and play speaker that utilizes the brand's signature horn-loaded aluminium ribbon tweeter and proprietary 4.5-inch magnet ferrite mid-woofer to drive the system. The thin aluminium ribbon diaphragm has high sensitivity, superb transient response, extended frequency range and well-defined resolution. This meticulously formulated horn shape produces directional and optimized high frequencies from the ribbon tweeter, so they are aimed at the listeners, minimizing unwanted inflections and producing a superior, three-dimensional sound with excellently defined details.