After spending most of my twenties being unhealthy I am quite paranoid about heart health. In the UK 63% of people are overweight and 28% obese, so most people should be concerned about their health and high blood pressure, it is something reasonably easy to monitor and is arguably more important to monitor than your overall weight.
I have covered many blood pressure monitors in recent years, all of them work essentially the same. You put a cuff on, either your wrist or upper arm, it inflates and the monitor measures when the blood flow stops and starts again.
While blood pressure monitors are cheap and in theory easy to use, they are prone to irregular readings. Placing it in the wrong position can easily throw the readings off and give you a worrying result. I regularly have to redo my measurements due to poor placement or poor posture.
Recently it was reported that Valencell had developed a sensor that could take blood pressure readings from the wrist. While you may not have heard of Valencell, they are the brand that provides the heart rate sensors in high end wearables.
Just a few days later from the Valencell announcement, Aktiia are announcing the first 24-7, automated optical blood pressure monitoring system that easily and comfortably gathers data during the day and while sleeping.
The press announcement makes no mention of Valencell and by all accounts these appear to be unrelated, though it is strange to have two ground-breaking announcements in the same category so close to each other.
This new device has received its CE Mark as a Class IIa medical device – signifying that the device has been assessed to meet high safety, health and environmental protection requirements in Europe.
Aktiia is the first product to automatically measure blood pressure over the course of hours, days and weeks without any effort required by the wearer. The data is then visualised in a free companion application and can also be shared with a physician or family member to detect concerning blood pressure changes.
Aktiia Summery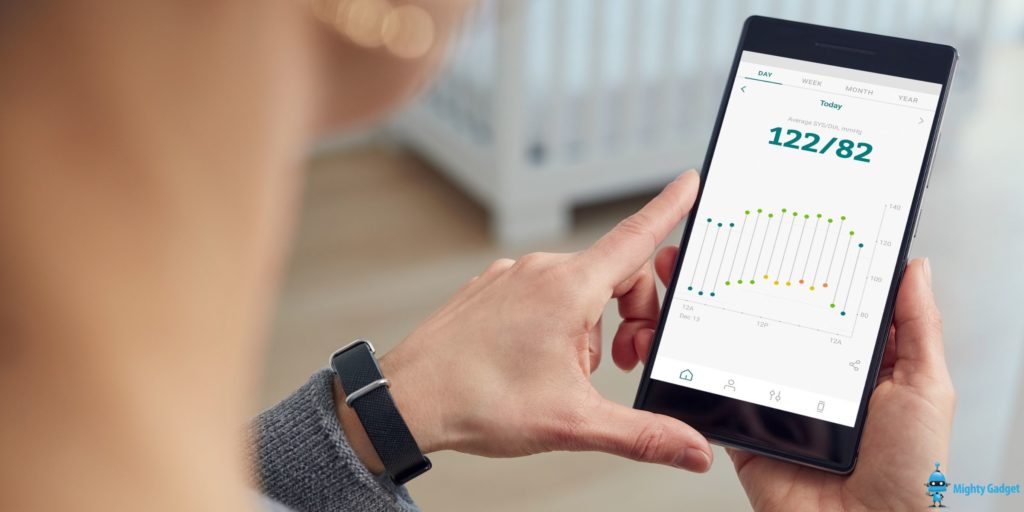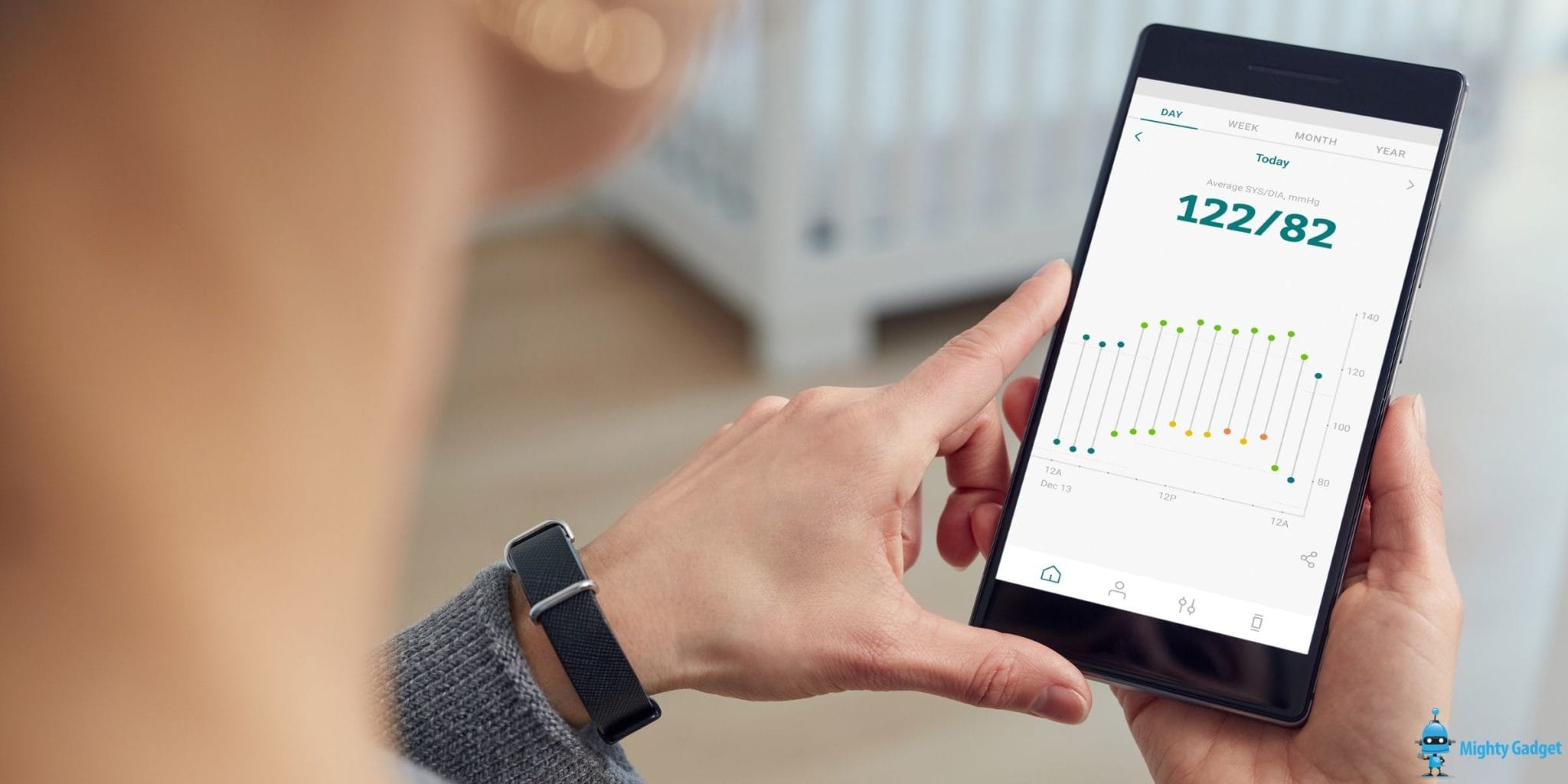 is the only clinically validated remote medical device that automatically and accurately measures a user's blood pressure 100 times per week – day and night
is cuffless and worn as a wrist bracelet … there is no need to log into an app and the device continues to work even when the user is asleep
has received its CE Mark as a Class IIa medical device and is expecting to receive FDA approval in the coming months
fits neatly into the bigger, on-going trend of the growing popularity of remote / home health tech products
How it works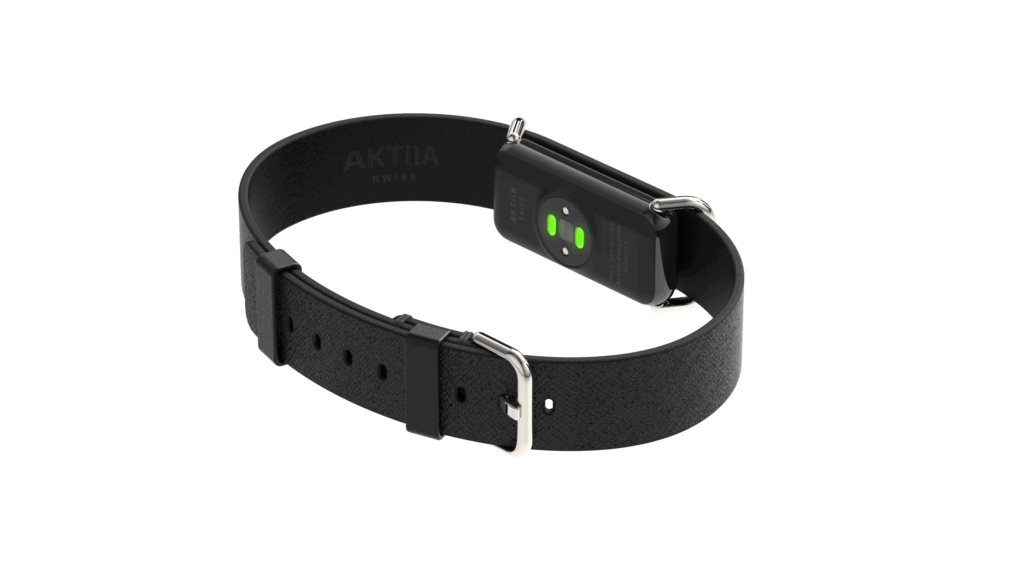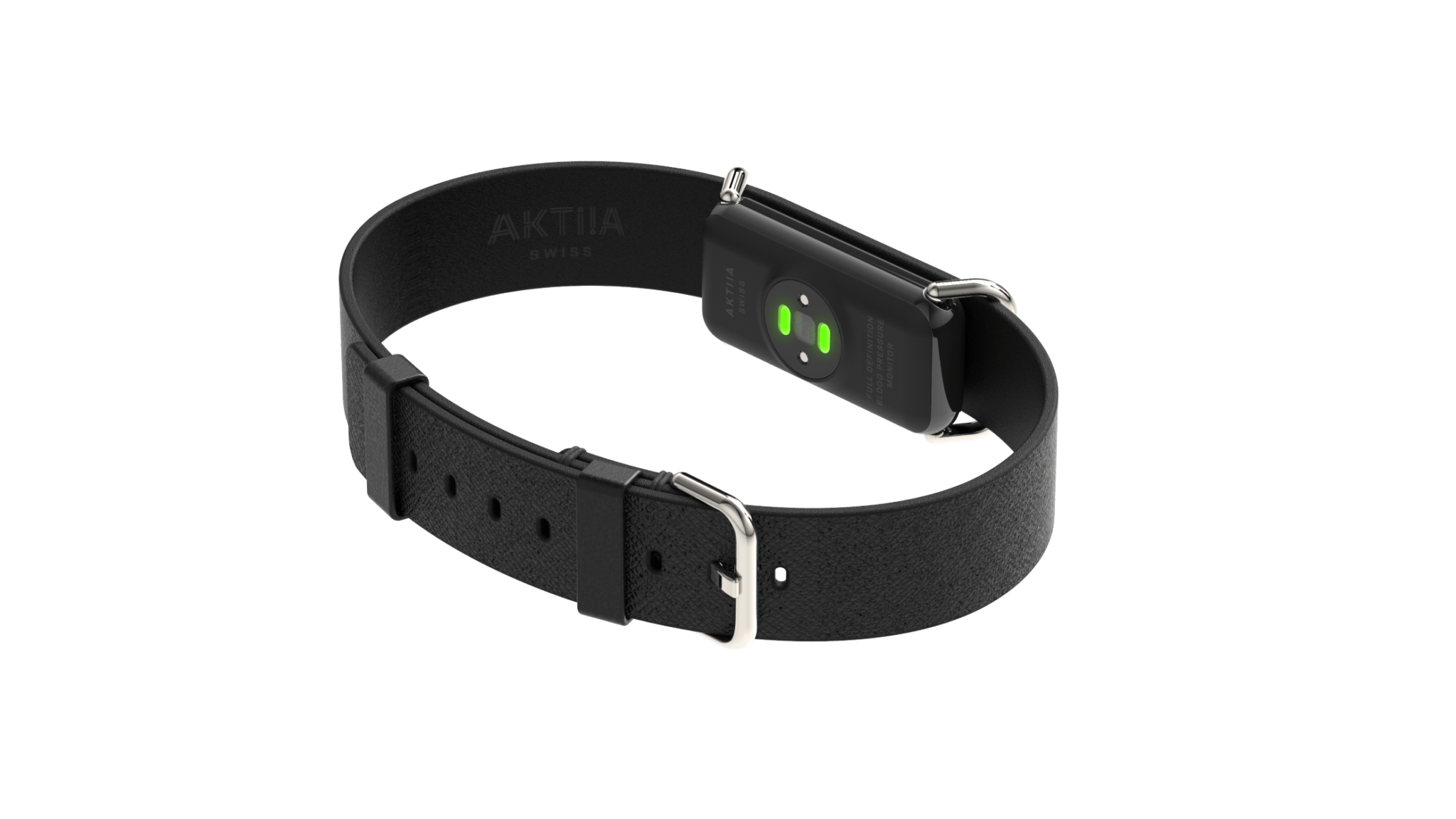 Aktiia's Optical Blood Pressure Monitoring (OBPM) algorithms leverage optical sensors worn on the wrist and provide blood pressure values by analysing photoplethysmographic (PPG) signals generated by the change of  the diameter of the arteries occurring at each heartbeat. This optical measurement is done automatically, so users are not aware and stressed, and do not have to interrupt their day and sleep time to take a measurement. #
Comparison to Valencell
I can't find any referenced to Aktiia and Valencell at all, so they appear to be unrelated, but the Valencell tech works the same way.
From their website:
Valencell has developed the world's first calibration-free, cuff-less blood pressure monitoring technology for wearables. The technology works using PPG-only in the ear or at the finger – no ECG, no pulse transit time or other methodology. That means one sensor, one location on the body for simple integration and ease-of-use. The technology can be integrated into consumer earbuds, hearing aids, or finger based implementations on mobile devices, pulse ox clips or other similar devices.
Aktiia Pricing & Availability
Aktiia is available to pre-order in the UK now. During the pre-order period, the limited time promotional price will be £159 (inclusive of VAT and Free Shipping), which includes the Aktiia Optical Bracelet, Mobile App (available on iOS and Android), and Initialisation Cuff. 
This represents a 20% discount off the standard price of £199. Pre-order customers will also receive lifetime access to the Aktiia 24/7 blood pressure monitoring service, which is normally an £8.99/month subscription fee after the first year.
Posted by Mighty Gadget Blog: UK Technology News and Reviews