During CES 2021, Amazfit announced their latest smartwatches the Amazfit GTR 2e and GTS 2e, offering a similar aesthetic and feature set to the existing Amazfit GTR 2 & GT 2 but at a lower price point.
I reviewed the Amazfit GTS 2 back in December and found it to be a superb option for anyone wanting a GPS equipped smartwatch that can sync with Strava (something Honor & Huawei watches can't do).
So how do the new watches compare?
Amazfit GTR 2e & GTS 2e vs GTR 2 & GT 2 Smartwatches
GTR vs GTS – Almost the same but different design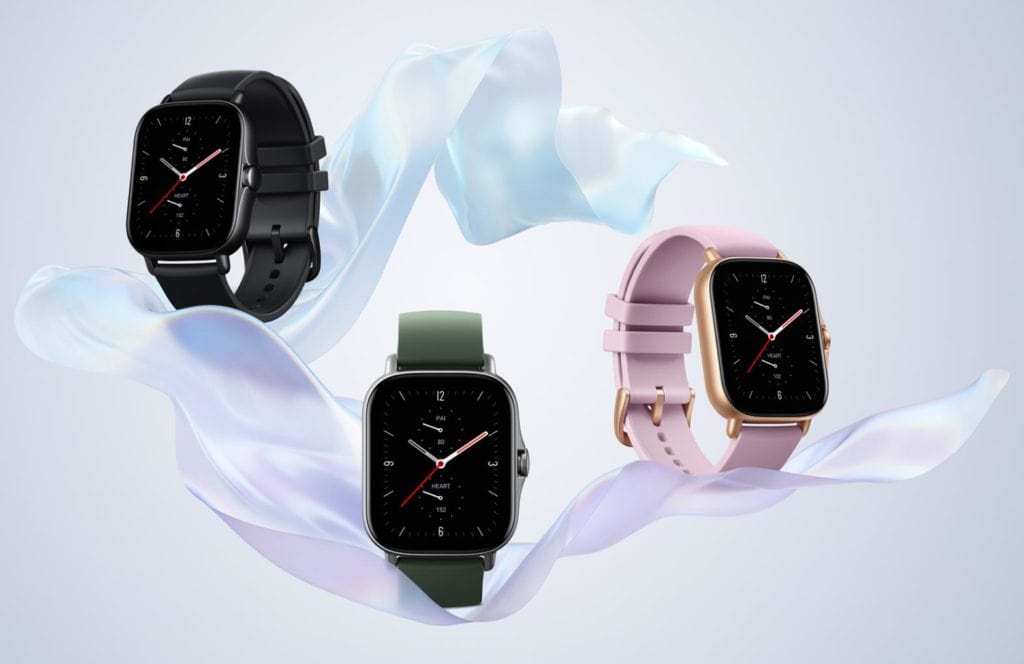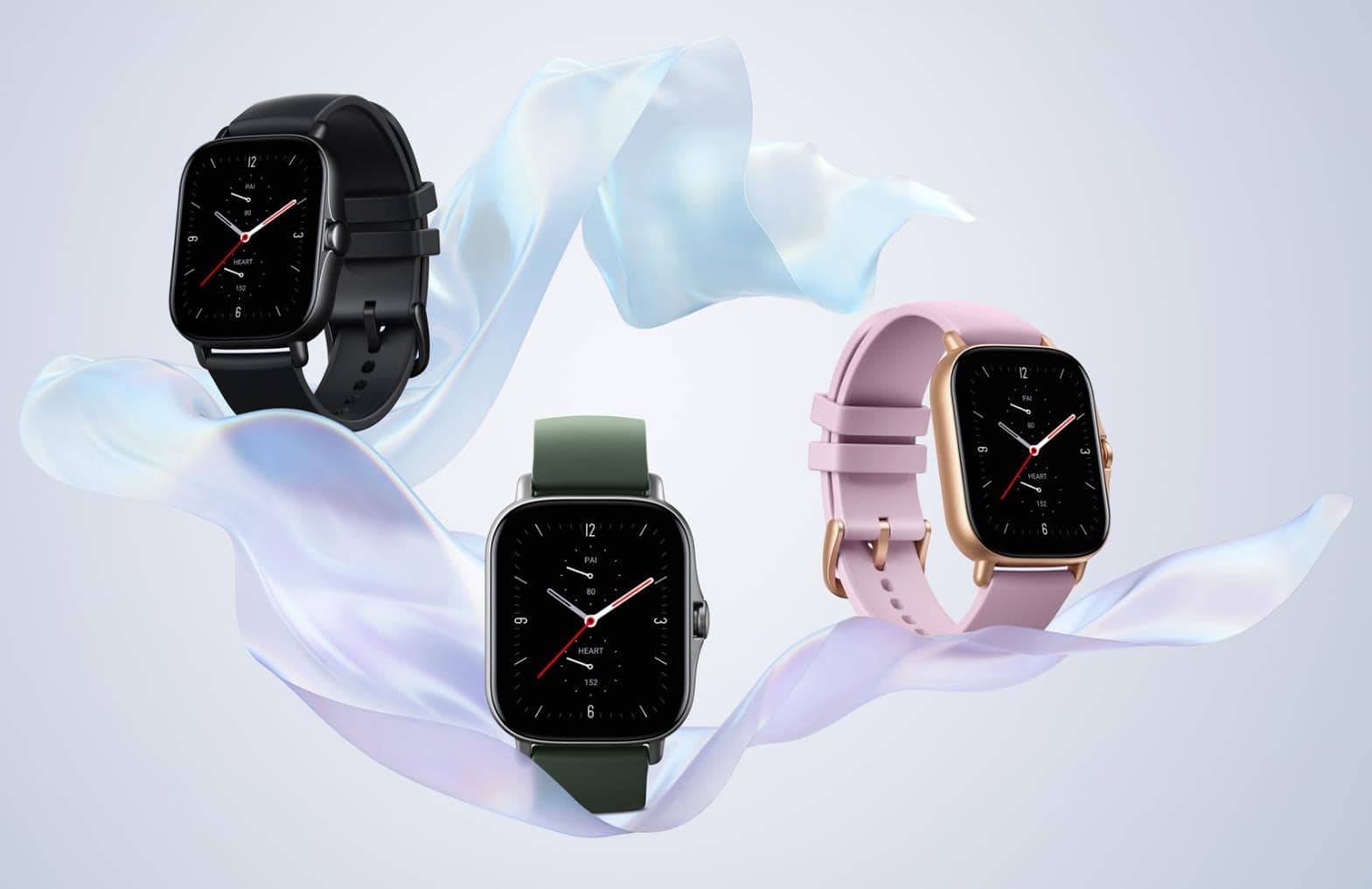 First up, the two models in each series are essentially identical, just different shapes. The GTR models use a circular display, which makes them physically larger but the actual display is smaller at 1.39 inches vs 1.65 inches.
With a smaller display comes a lower resolution, in turn this creates a difference in battery life.
There are also some colour and strap differences which is covered in the table below.
New GTR 2e & GTS 2e models don't lose much
The new come in at a lower price point, but there is not much difference overall. The main changes are:
2.5D curved surface borderless design vs 3D
No Wi-Fi (Bluetooth only)
No Speaker
Added a temperature sensor
Improved battery life.
That's it. If you are not too fussy about the design, the improved battery life of the GTR 2e & GTS 2e could make them more tempting than the older models.
Amazfit GTR 2e & GTS 2e vs GTR 2 & GT 2 Price & Availability
The Amazfit GTS 2 has an RRP of £159.00
The Amazfit GTr 2 has an RRP of £159.00
The Amazfit GTR 2e is £119.00
The Amazfit GTS 2e is £119.00
So, you basically save £40 for something that looks slightly less aesthetic, which I think is a bargain.
The GT2 2e is available now from Argos, the GTR 2e will be available from Feb
Amazfit GTR 2e & GTS 2e vs GTR 2 & GT 2 Specification Comparison Table
 
Amazfit GTR 2e & GTS 2e
Amazfit GTR 2 & GTS 2
Colour
Obsidian Black, Matcha Green, Slate Grey
Obsidian Black, Matcha Green, Slate Grey
Design
2.5D curved surface borderless design
2.5D curved surface borderless design
Size
GTR 2e :46.5*46.5*10.8mm
GTS 2e: 42.8 x 35.6 x 9.7mm
GTR 2: 46.5*46.5*10.7mm
GTS 2: 42.8 x 35.6 x 9.8mm
Weight
32g (without strap)
GTR 2e Sport Edition – 31.5g (without strap)
GTR 2e Classic Edition – 39g (without strap)
GTS 2: 25g (without strap)
Body
Aluminum alloy
Sport Edition – aluminum alloy
Classic Edition – stainless steel
Buttons
2
2
Waterproof grade
5 ATM (50 meters)
5 ATM (50 meters)
Screen Size
GTR 2e: 1.39 inches
GTS 2e: 1.65 inches
GTR 2: 1.39 inches
GTS 2e: 1.65 inches
Screen
AMOLED
AMOLED
Touchscreen
Tempered glass
Anti-fingerprint vacuum coating
Tempered glass
Anti-fingerprint vacuum coating
Resolution
GTR 2E: 454*454
GTS 2e: 348×442
GTR 2: 454*454
GTS 2: 348×443
PPI
GTR2e: 326
GTS2e: 341
GTR2: 326
GTS2: 341
Battery
GTR2e : 471mAh (typical value)
GTS2e: 246mAh
GTR2 : 471mAh (typical value)
GTS2: 246mAh
Charging
Magnetic charging stand
Magnetic charging stand
Charging time
About 2.5 hours
About 2.5 hours
Typical use (days)
GTR 2: 24
GTS 2: 14
GTR 2: 14
GTS 2: 7
Basic use
GTR 2: 45
GTS 2: 24
GTR 2: 38
GTS 2: 14
Heavy use
GTR 2: 12
GTS 2: 7
GTR 2: 6.5
GTS 2: 3.5
Health Sensor
Huami self-developed BioTracker 2 PPG (support blood oxygen) Biological data sensor
Huami self-developed BioTracker 2 PPG (support blood oxygen) Biological data sensor
Movement Sensor
Acceleration sensor, Gyroscope sensor
3-axis geomagnetic sensor
Ambient light sensor
Air pressure sensor
Temperature sensor
Acceleration sensor, Gyroscope sensor
3-axis geomagnetic sensor
Ambient light sensor
Air pressure sensor
Connection
Bluetooth 5.0 / BLE
WLAN 2.4GHz, Bluetooth 5.0
Positioning
GPS + GLONASS
GPS + GLONASS
Strap Material
Silicone
Silicone or Leather
Strap Width
22mm
22mm
Strap Clasp
Classic pin buckle
Classic pin buckle
Microphone
Yes
Yes
Speaker
No
Yes
Linear motor
Yes
Yes
Temperature Sensor
Yes
No
Supported Devices
Android 5.0 or iOS 10.0 and above
Android 5.0 or iOS 10.0 and above
Application
Zepp App
Zepp App

Posted by Mighty Gadget Blog: UK Technology News and Reviews