Nearly a year ago I reviewed the excellent Eufy RoboVac 11, priced at £210 it was considerably cheaper than competitors such as Roomba. It didn't have any smart controls, but I never felt that I missed them as it happily did its thing without any input from me.
Recently I have been checking out the RoboVac 11s Max, so
this is an upgraded version of the slim 11s variant.
The older RoboVac 11S T2108 used to have a suction rating of
1300pa while the new 11S Max T2126 can achieve 2000pa. The RoboVac 11 I reviewed
had just 1000pa.
The older models had a 3-layer separate filter that was not
washable, this has now been upgraded to an integrated washable filter.
The mouth of the RobocVac has been designed to improve dust collection and minimise blockages.
£239.99
in stock
1 new
from £239.99
Amazon.co.uk
Free shipping
£209.99
in stock
1 new
from £209.99
1 used from £204.99
Amazon.co.uk
Free shipping

Last updated on 16th July 2019 7:02 am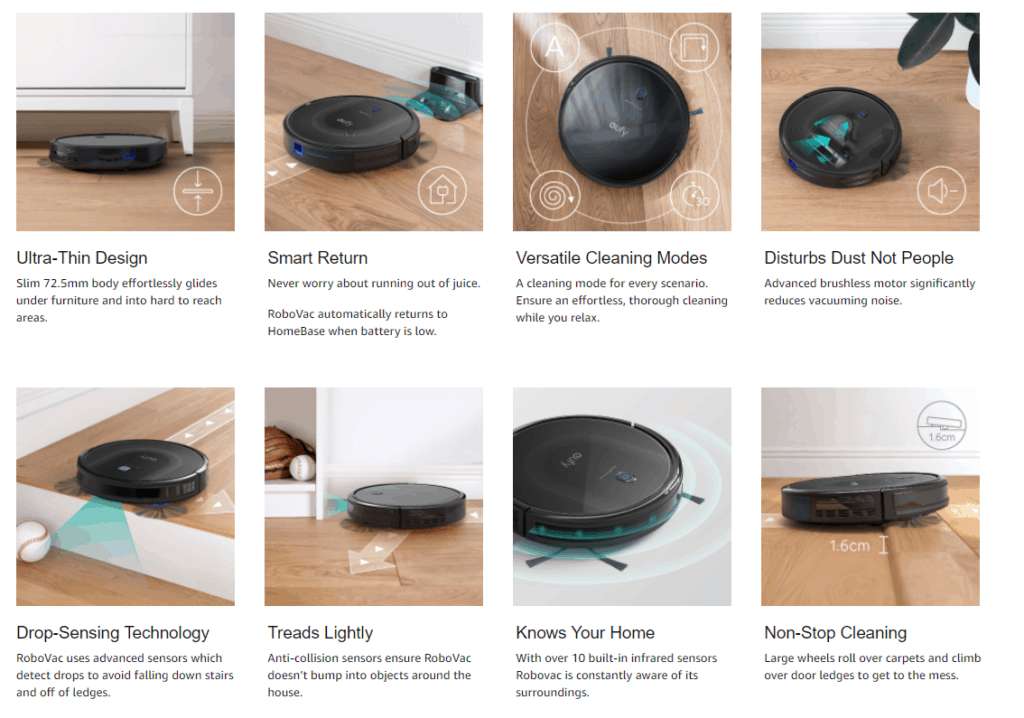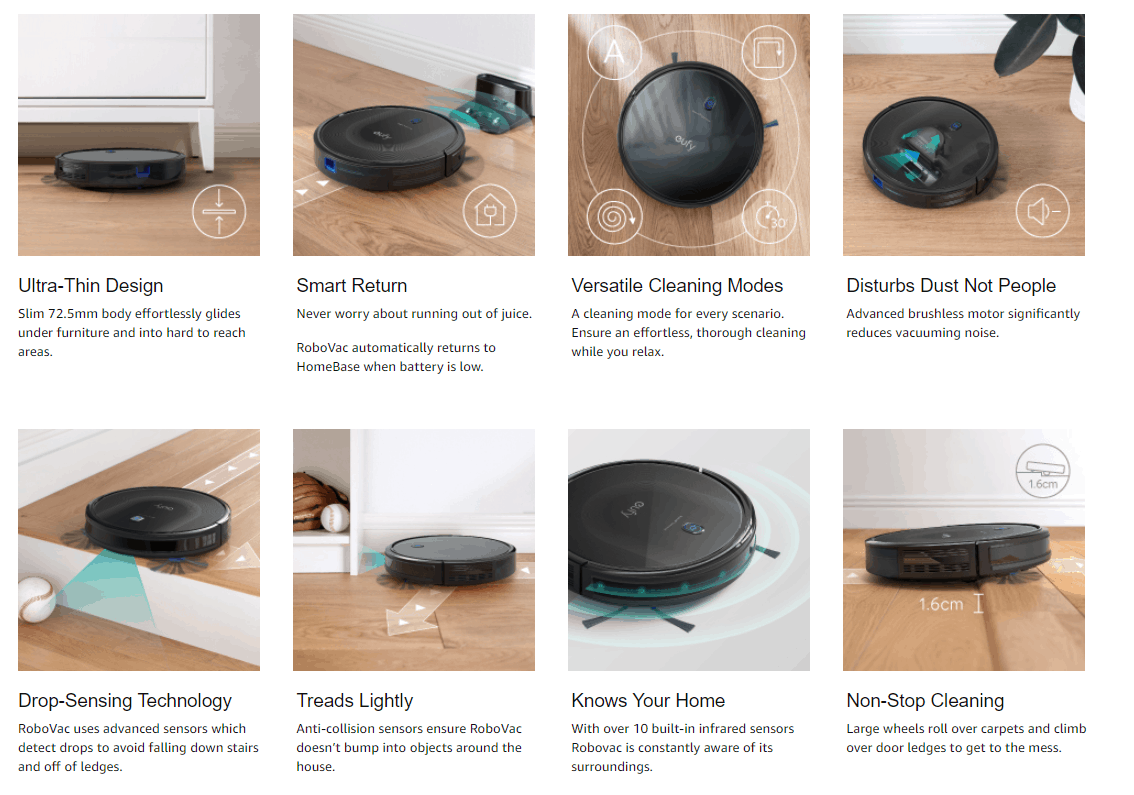 Design and Build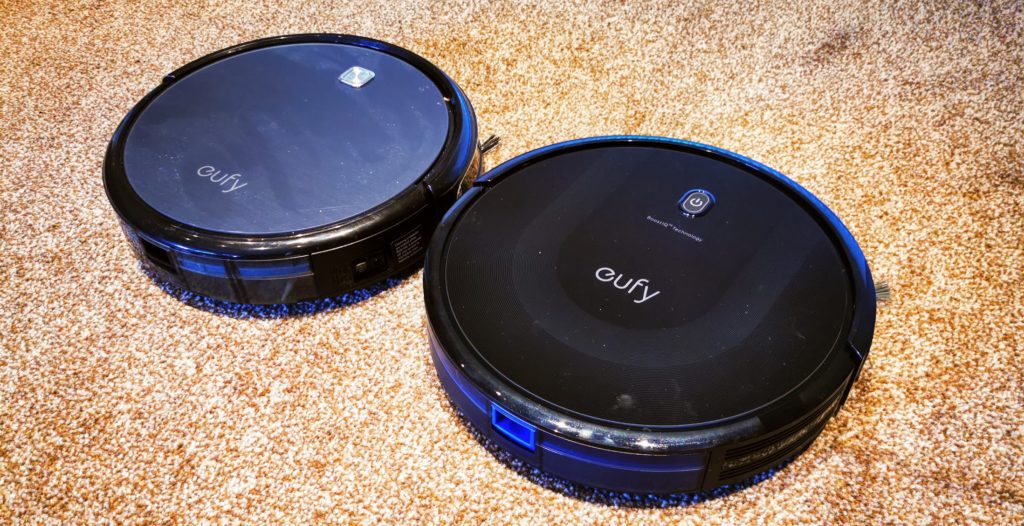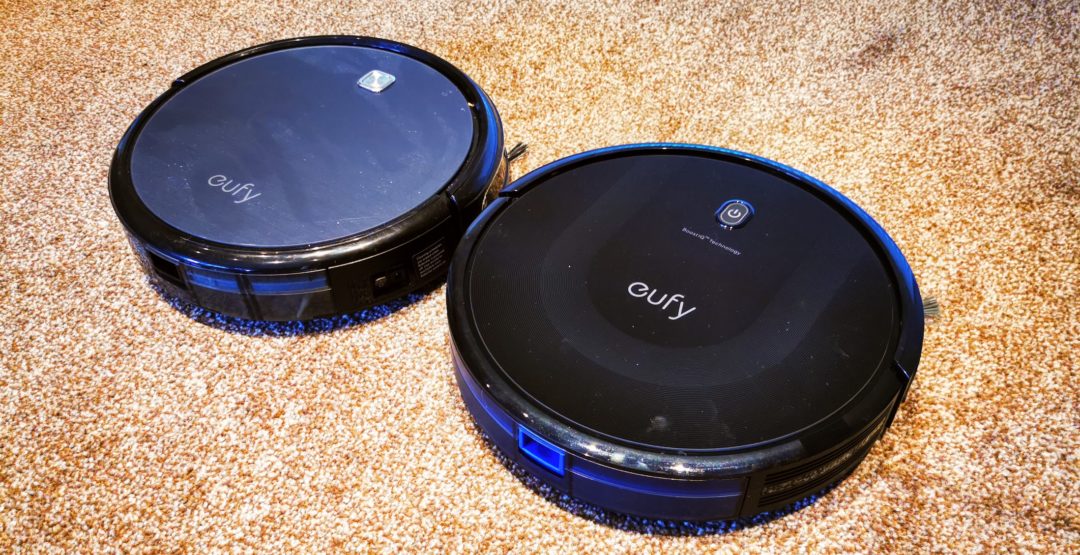 From a cursory glance, there is no design differences between this and the RoboVac 11 I have previously reviewed, even though this is the slim model.
Taking a look at the spec sheet from eufylife.com the 11 has a height of 7.8cm and the 11s has a height of 7.24cm. So 56mm difference.
The new 11s Max retains the same height and overall dimensions, so when comparing visually, there really isn't much difference to see, however, when it comes to squeezing under furniture every last mm counts.


With the previous review, I was impressed with how little
the vacuum got stuck on things and the new 11s Max should be better with a
climbing height of 1.6cm vs the 1.5cm of the RoboVac 11.
So this is almost identical to the 11s from the outside, it is the maximum suction, mouth design and filter than have been massively improved.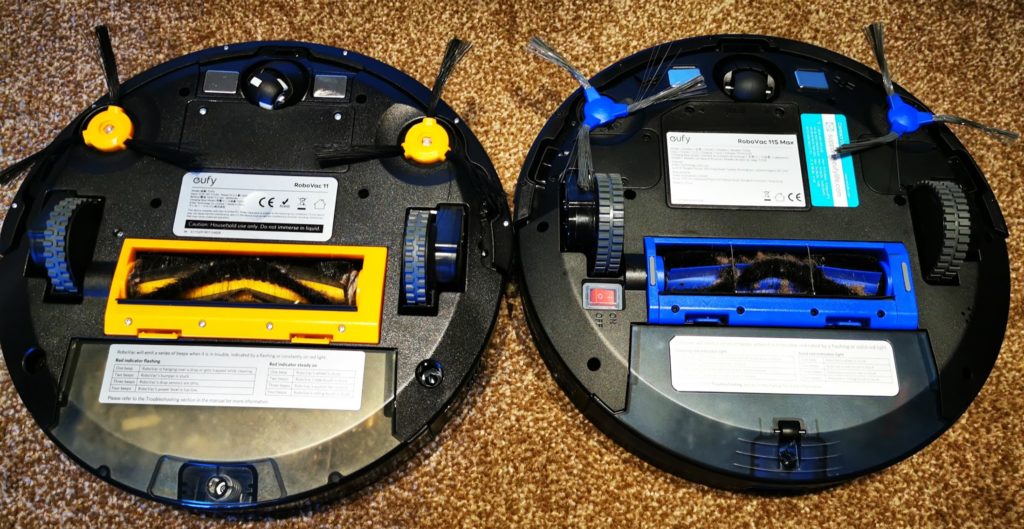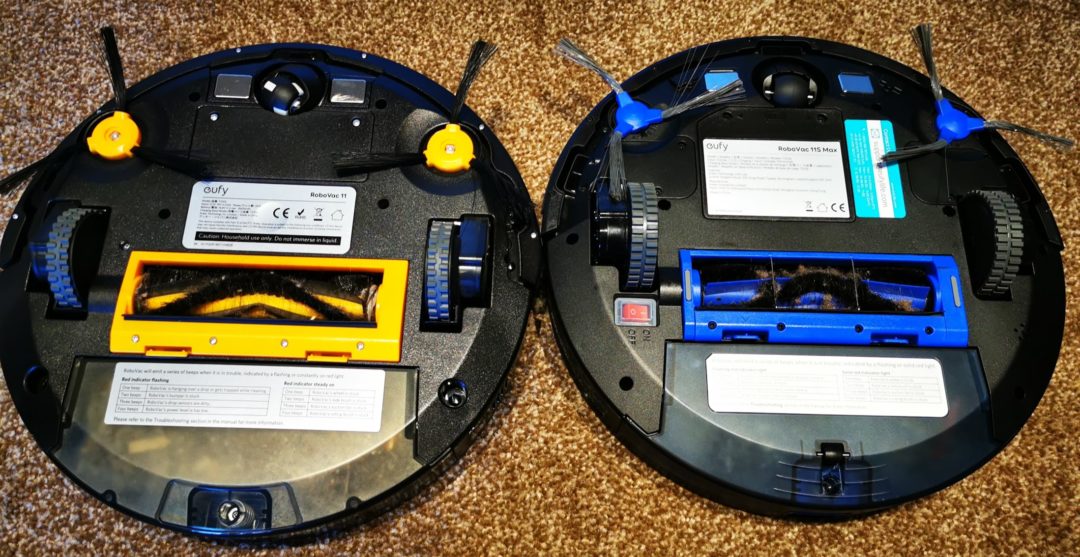 Performance
The works identically to the previous review. There is no Wi-Fi,
no Bluetooth, no app. You get a remote and a button on top of the vacuum. Most
of the time I just use the button on top, but the remote also includes a high
suction mode for anything that is grubbier than standard.
Just like the last review, even though it has no fancy mapping functions, the RoboVac 11s happily negotiates around a room without getting stuck. I find it best to start it off and close the door, so you know it has thoroughly done a room rather than wandered off around the rest of the house.
I have wires and gadgets everywhere, while I try and keep
the floor clutter-free, there are always things that could potentially cause
issues for it. However, I found that it happily negotiated around my home and
rarely got caught on anything.
If I am honest, making an objective performance comparison
between this model and the older Eufy RoboVac 11 I have reviewed is difficult.
This model has double the suction power from the 11 and 54% more suction than
the 11s. I wouldn't know how to scientifically test this, but subjectively it
does an excellent job. Leaving it to vacuum a room results in a relatively full
dust compartment, so it is clearly doing its job.
The washable filter is another feature that is new on this, this will be quite useful for long terms cost savings, plus it is good for the environment.

Pricing
The RoboVac 11S MAX has an RRP of £239.99 whereas the older 11S
normally sells for £209.99, so for £30 extra I would say this is worth it for
the increased suction and being able to wash your filter.
At the time of writing, it is Prime Day and the older 11S is
just £146.99 so if I were buying today, I would probably go with that model
Overall
I loved the Eufy RoboVac 11 and this is the same, but better. It is slimmer, double the suction, and has washable filters so I inevitably like it. While I still semi-regularly use my ultra expensive Vorwerk Kobold to make sure everything is cleaned thoroughly, using a robot vacuum allows me to maintain a moderate level of cleanliness around my home throughout the week with minimum work on my behalf.
While having increase suction is obviously a big advantage,
long term it is probably the washable filters that are the best upgrade here.
It looks like it cost £7 for two filters for the older models or £20 for 6 plus
side brushes via a third-party company. So not a lot of money, but anything
that reduces the long-term costs and maintenance is always a good thing. These
filters are cheap now, but you don't know how much they will be or their
availability long term.
Post from: Mighty Gadget – Gadget and Technology Blog