The Annke C800 Zoom is a slight departure from my regular POE camera reviews as I would regard it as a more business orientated camera ideal for providing surveillance for SMBs.
Annke C800 Zoom Specification & Features
Image Sensor:1/2.5″ Sony STARVIS IMX274 Image Sensor             
Video Resolution: 8MP (3840 X 2160@12.5/15 fps)
Video Compression: H.265+/H.265/H.264+/H.264
Lens: 2.8-12 mm
Wide Dynamic Range : 120 dB True WDR
DNR: 3D DNR
Field of View

Horizontal Field of View: 34.5° – 105°

Vertical Field of View: 19° – 55°

Diagonal Field of View: 40° – 125°

Behaviour Analysis: Line Crossing & Intrusion Detection + Face detection
Dimensions : 105 X 297.5 mm
Weight: 1335 g
Power: DC 12V; PoE (802.3at)
Physical Size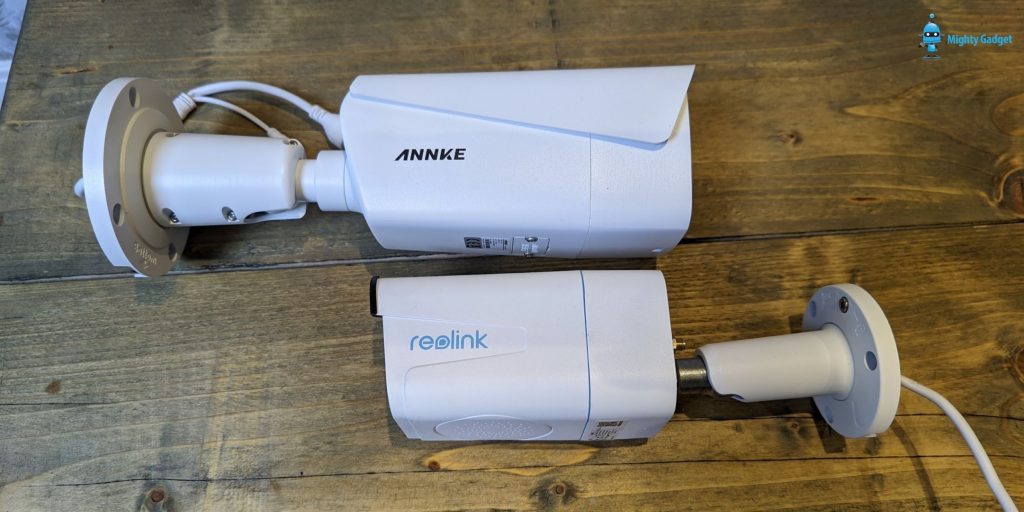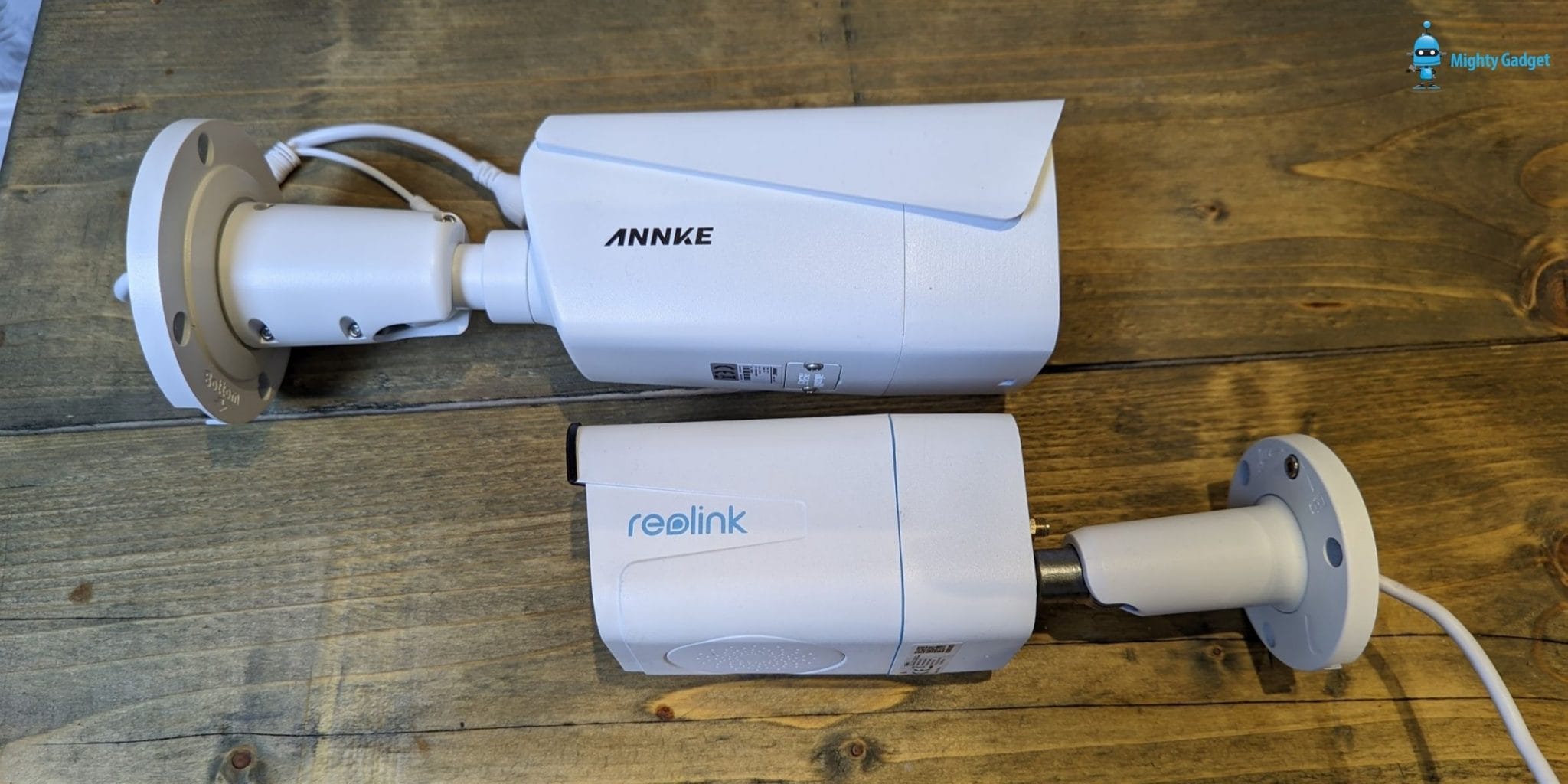 One reason this is will appeal to SMBs more than home buyers is the physical size of it. It is huge, dwarfing the Reolink RLC-811A, which was already quite large.
All my recent reviews have consisted of my balancing the camera on a window sill outside my office window. With this, it was so large I struggled to close my window without it falling off.
If you are mounting this under your roof eaves, it may not look too bad, and this would be an ideal placement to make the most of the 5x zoom. Most of my cameras are at 1st floor level, so I don't really need the zoom, and the camera looks obnoxiously large on the side of my house.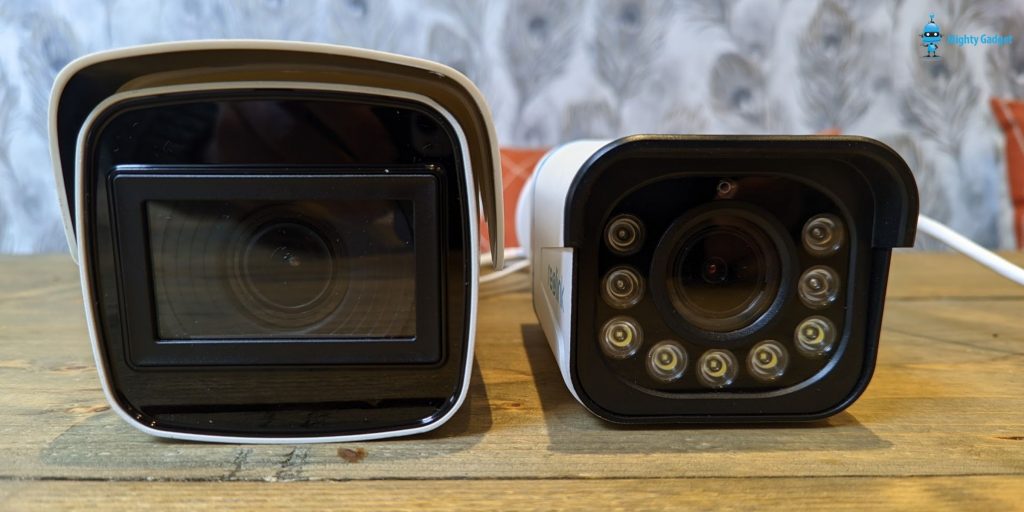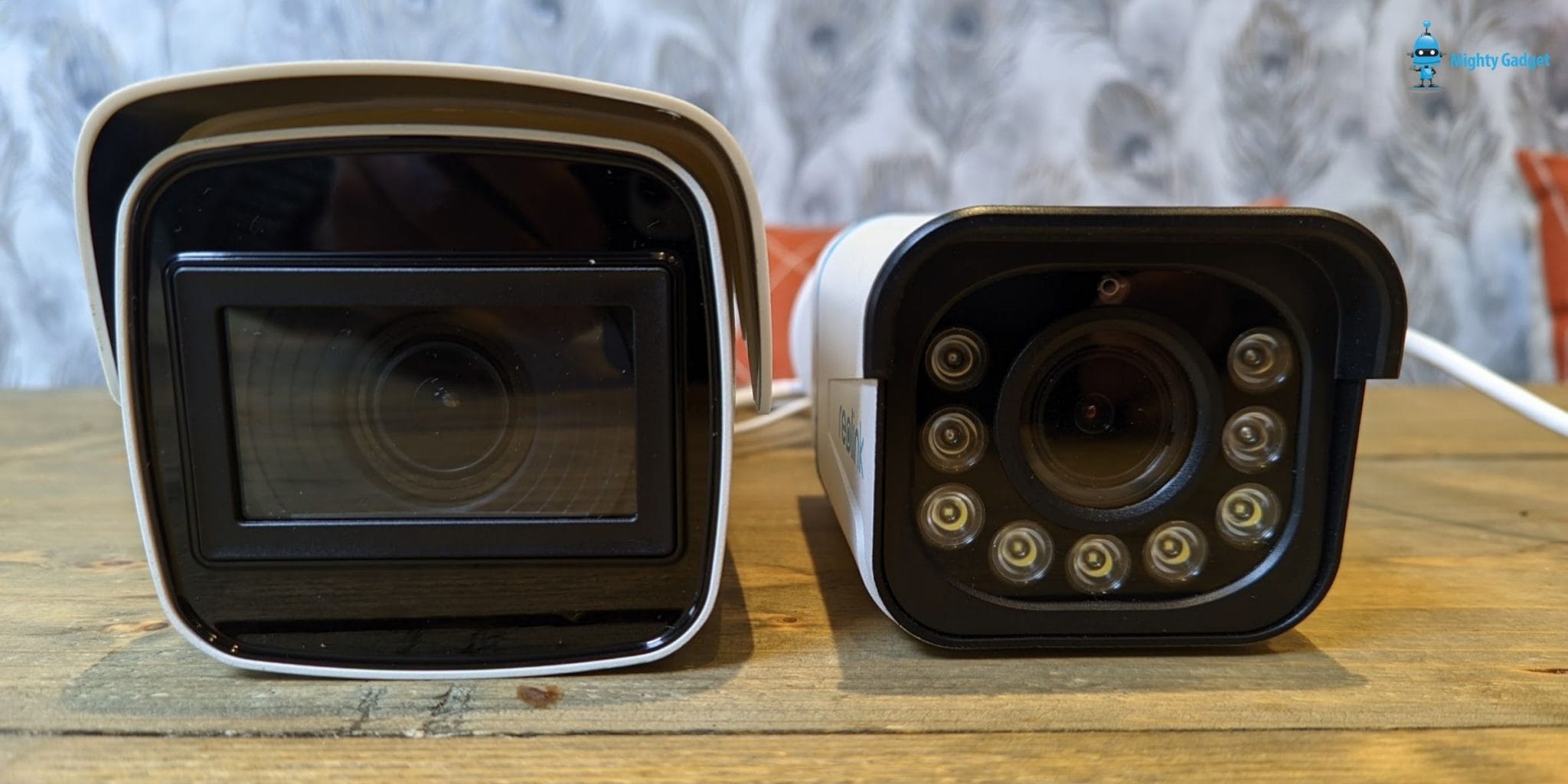 White Label Hikvision OEM
Hikvision world's largest video surveillance manufacturer, they not only produce their own cameras, but their hardware is then used by dozens of other companies.
The Annke C800 Zoom is based on Hikvision hardware, which I think is true for all their cameras.
Set-Up
SADP resetting password
I had a bit of a nightmare setting this up. For whatever reason, the camera that I received had previously been activated. It was in a sealed box, so I am not sure how or why this would have been the case.
Unfortunately, all the default passwords for Annke didn't work, and usually, you'd just do a hardware reset, not so with Hikvision.
You have to go through a convoluted process of using the SADP application to export an XML file which you then need to send off to the vendor. They will reply with a new file for you to import and reset the password. During this time, you can't power down the camera as it will reset the process.
In my case, the camera was set to 192.168.254.3, while the SADP could see the camera, I had all sorts of connectivity issues with it, because I was not on that subnet. So I had to manually set my computer to the same subnet as the camera so I could connect reliably, but this then took my Ethernet connection off the Internet. Thankfully my PR contact was quick to reply with the details, but this could be a frustratingly slow process for others.
Blue Iris
With me able to access the camera, everything was straightforward. Adding it to Blue Iris was the standard routine of adding the IP address, username, and password then letting it do its thing.
This follows the same URL pattern as other Hikivision cameras, so the main stream is:
Main stream: rtsp://admin:password@192.168.1.XX:554/Streaming/Channels/101/
Sub stream: rtsp://admin:password@192.168.1.XX:554/Streaming/Channels/102/
Events – Motion zones & advanced face detection + line crossing detection
Annke C800 Zoom – In Use
While I use Blue Iris for my normal recording, I opted to install a microSD with this camera as well, so I could test the various recording features.
The Annke/Hikvision web interface is generally unpleasant to use. You will be recommended to install a WebService plugin; if you install this, the WebService will load up a windows dialogue every time your restart windows.
While I could find clips, downloading them proved to be difficult. Some users suggested running the browser as administrator, but this does not appear to work for me. As I wrote this, I retried it, and it worked straight away, with no admin permissions needed. It seems like it was one of the plugins I needed to install made it work, after a system restart.
These annoying quirks are things that affect most Hikvision cameras. Most people installing these cameras will be using an NVR, so it isn't a huge problem.
Day time Footage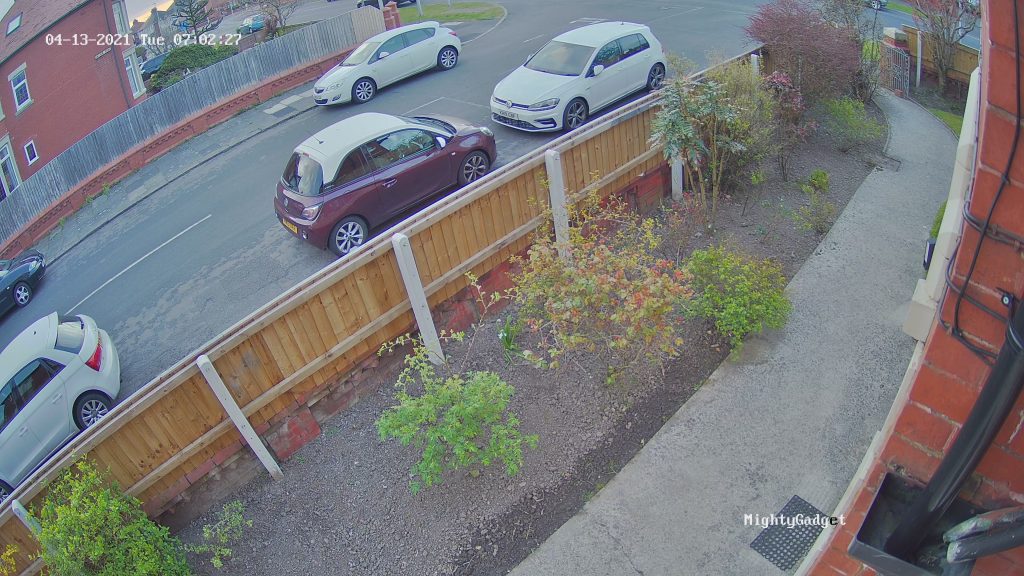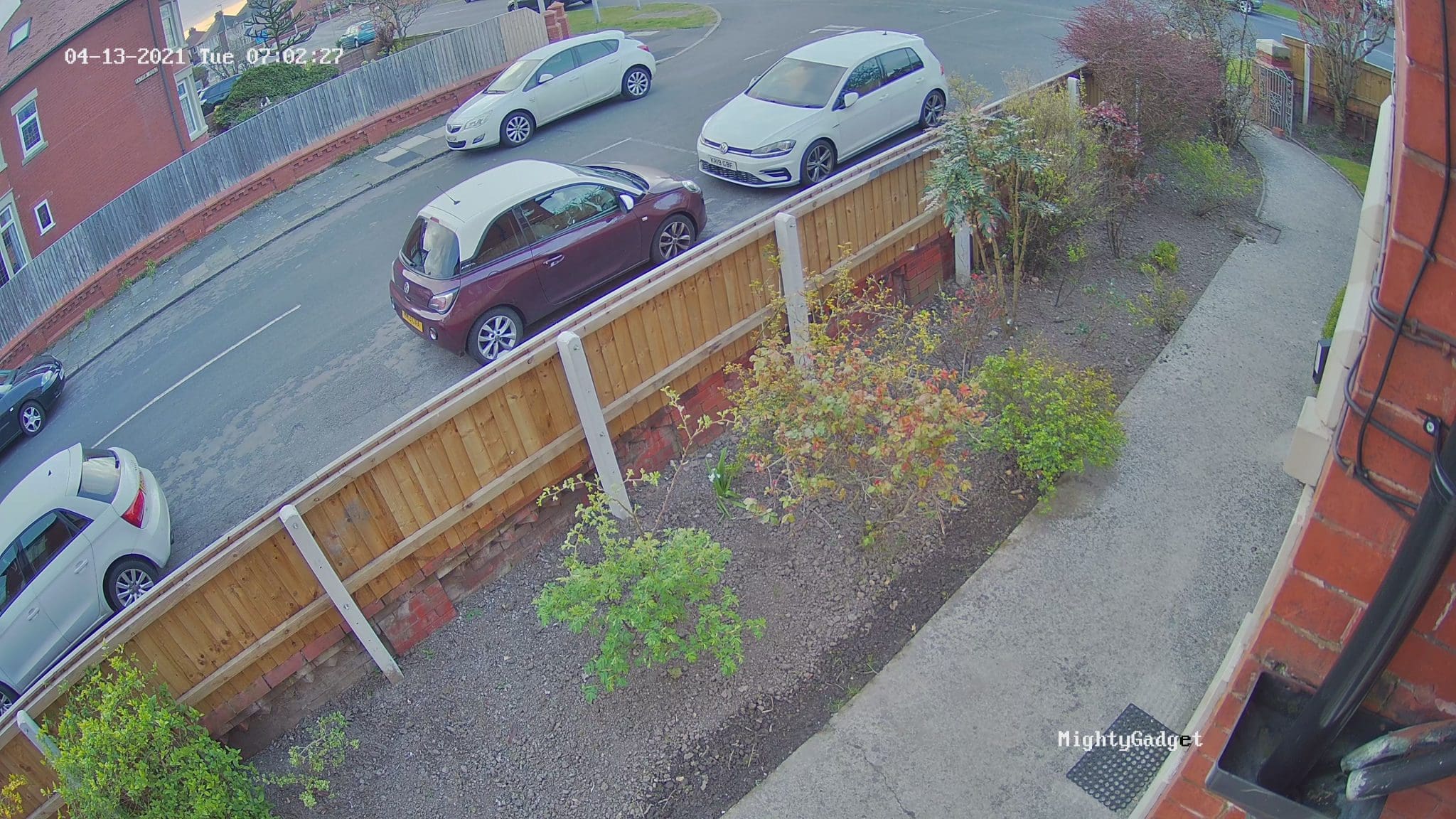 Unlike a lot of consumer-focussed cameras from the likes of Reolink, I found this requires a little more tweaking to get the image you want.
The Sony Starvis IMX274 Image Sensor should give this a significant low light advantage over lower-priced cameras
As you would expect from an 8MP camera using a decent quality sensor, the daytime footage is superb.
Night Time Footage
While this uses one of the fancy low light Starvis sensors, out of the box, it recorded in black and white, while other cameras based on the DarkFighter technology are colour. Furthermore, I had some issues at first, partly due to the IR LEDs from another security light causing problems with glaring and dark spots. With a bit of tweaking, I finally got the night time images at the quality I would expect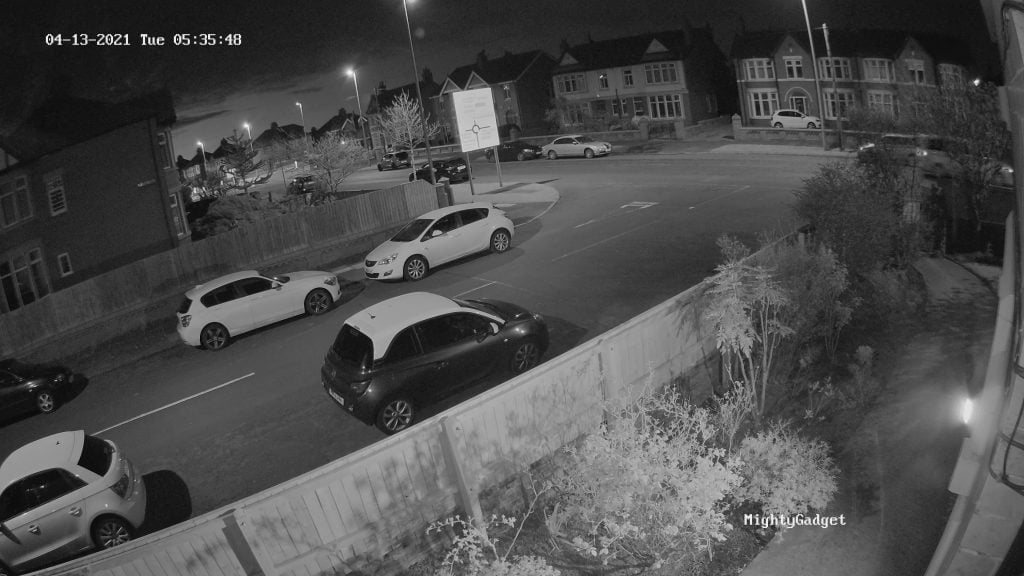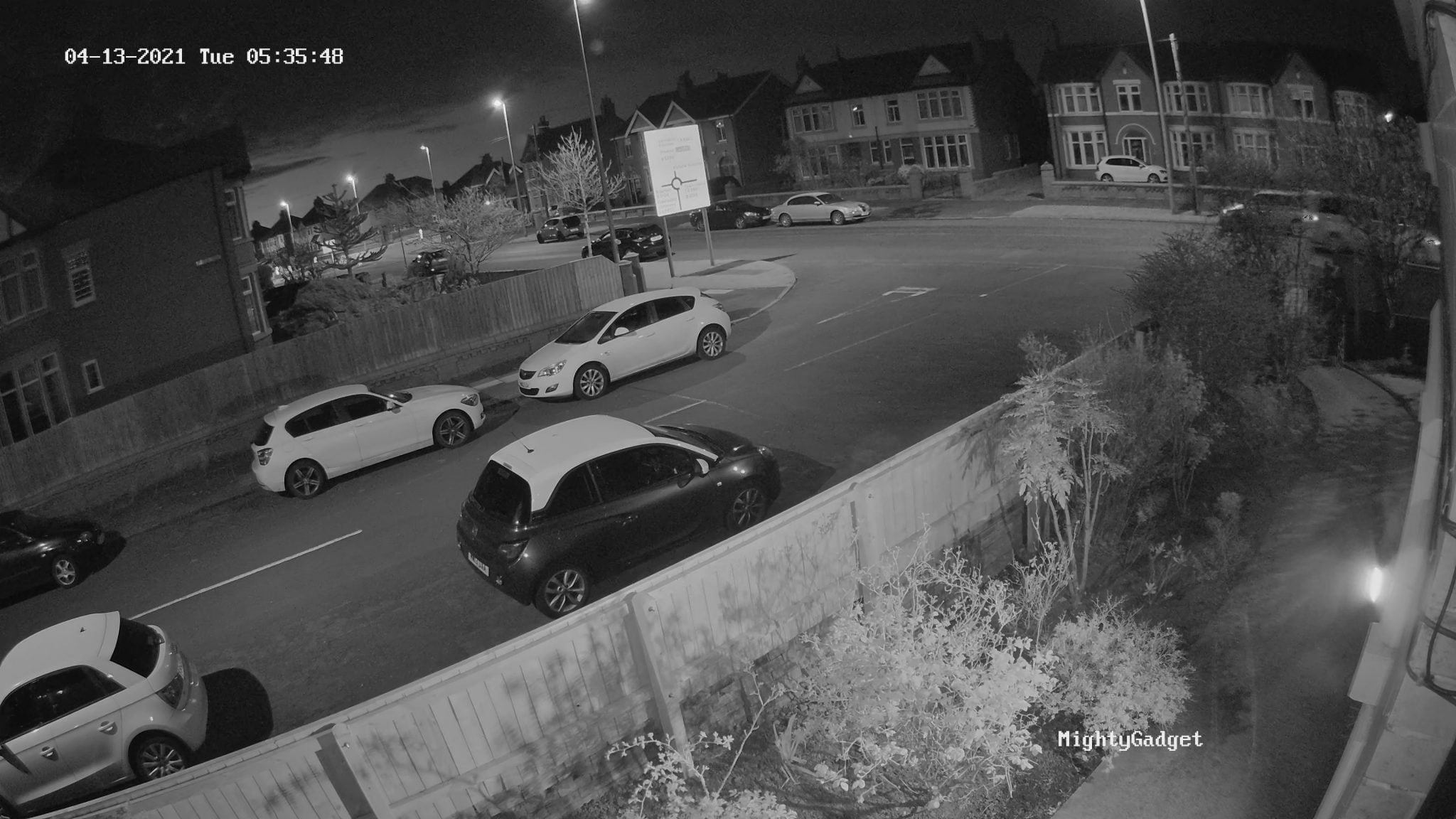 With my street well lit, I then experimented with leaving it in day time mode 24/7. Adjusting the Wide Dynamic Level, I was able to get a moderately good quality colour image. However, there is quite a lot of noise and the quality of the image is nowhere near as good as the Hikvision DS-2CD2386G2-I I also use. However, it is worth noting that my Hikvision costs quite a bit more than this camera and has no zoom at all.
Zoom
The zoom works as it should, it can take a while to autofocus and more than once, I had to adjust the focus manually. However, I would expect you are only ever going to do this once when you first set up the camera, so it is not an issue.
Price & Alternative Options
The Annke C800 Zoom is $239.99 direct from Annke with free shipping, and this includes a 24-month warranty. I am not sure if you would get stung by duties, if not, that works out as £174.78.
If you were to buy this from Amazon UK, it would be £250.
The Annke C500 is probably a better buy for home users, it offers 5MP and 4x optical zoom in a much smaller body while costing just £99.99 from Amazon.  
I recently reviewed the Reolink RLC-811A; while it is not currently available, it is half the price, physically smaller and likely a better solution overall for home users.
The Hikvision DS-2CD2685G0-IZS is an 8MP camera with a focal length of 2.8 to 12mm which appears to offer a superior sensor with the DarkFighter technology. However, this then costs £350+
There is also the older DS-2CD2685FWD-IZS which has quite a similar spec to this which currently retails for £269.00 + £36.00 delivery and is end of life for most distributes.
So the Annke is well priced when compared to other business orientated models.
Overall
The Annke C800 Zoom is a good surveillance camera, being cheaper than the Hikvision alternatives while offering a similar performance and feature set.
Annke C800 Zoom Review Rating
Overall
Posted by Mighty Gadget Blog: UK Technology News and Reviews