With the launch of the PS5 and Xbox Series X console, gamers can now enjoy games at up to 4K resolution with a 120Hz frame rate.
This coincided with the launch of many TVs and AV receivers that supported HDMI 2.1, which is needed to be able to handle the high bandwidth requirements of 4K high refresh rate gaming.
Not many TVs launched with 120Hz support and HDMI 2.1 in the 2021 product line-up but LG, Samsung and Sony all have 2021 models out, and 55-inch options start from around £1200.
Things are a little trickier is you want to integrate you console with a home theatre system using an AV receiver.
Yamaha, Denon and Marantz have launched receivers that have HDMI 2.1, which should offer 4k/120hz HDR and 8k/60 HDR. However, the HDMI version 2.1 chipsets, made by Nuvoto, that all the manufacturers use for this has a bug that prevents passing through uncompressed 4K/120. The big, reportedly, doesn't affect the PS5.
The current solution has been to connect your console to the TV and use the eARC equipped HDMI port to pass back the audio to your receiver. For people without eARC, there is the SHARC eARC Audio Converter.
Recently, Sound United, who own both Denon and Marantz, have developed an SPK618 HDMI adaptor that takes an HDMI input signal from the gaming source and delivers the corrected HDMI data to the AVR, thus remedying the error and allowing a 4K/120Hz or 8K/60Hz signal to pass.
Users owning an affected AVR can apply for a free adaptor, and they should be shipping now.
The affected receivers include:
Denon AV Receivers
Denon AVR-A110                  
Denon AVR-X6700H              
Denon AVR-X4700H              
Denon AVR-X3700H              
Denon AVR-X2700H              
Denon AVR-S960H      
 Marantz AV Receivers
Marantz AV7706
Marantz SR8015
Marantz SR7015
Marantz SR6015
Marantz SR5015
Marantz NR1711
Yamaha 2020 AV Receivers to get a hardware update sometime later this year
Yamaha has also announced that the RX-V4A, RX-V6A, RX-A2A, TSR-400 and TSR-700 receivers all have an issue with pass-through of 4K/120Hz and that a future hardware update is required.
This HDMI board update is complimentary to customers for 24 months after the program starts. You will need to register to find out the next steps, but the updates should be available late summer.
Yamaha 2021 Receivers – will support 4K/120Hz & 8K/60Hz but not at launch
It seems that the HDMI 2.1 saga continues into 2021 AVR launches. Yamaha has just announced the  RX-A8A, RX-A6A and RX-A4A. While these receivers have HDMI 2.1 and support all the advanced features it offers, many of them will not be enabled at launch.
4K/120Hz, 8K/60Hz, Variable Refresh Rate (VRR), Automatic Low Latency Mode (ALLM), Quick Frame Transport (QFT), and Quick Media Switching (QMS) will not be present at the launch.
Similarly, the new advanced Aura 3D audio format will also not be present at launch.
Considering how long it has taken Denon and Marantz to fix their AVRs, it is a little hard to recommend any of these new Yamahas until all the features are fully enabled.
AV Receivers that support 4k/120hz HDR and 8k/60Hz HDR in 2021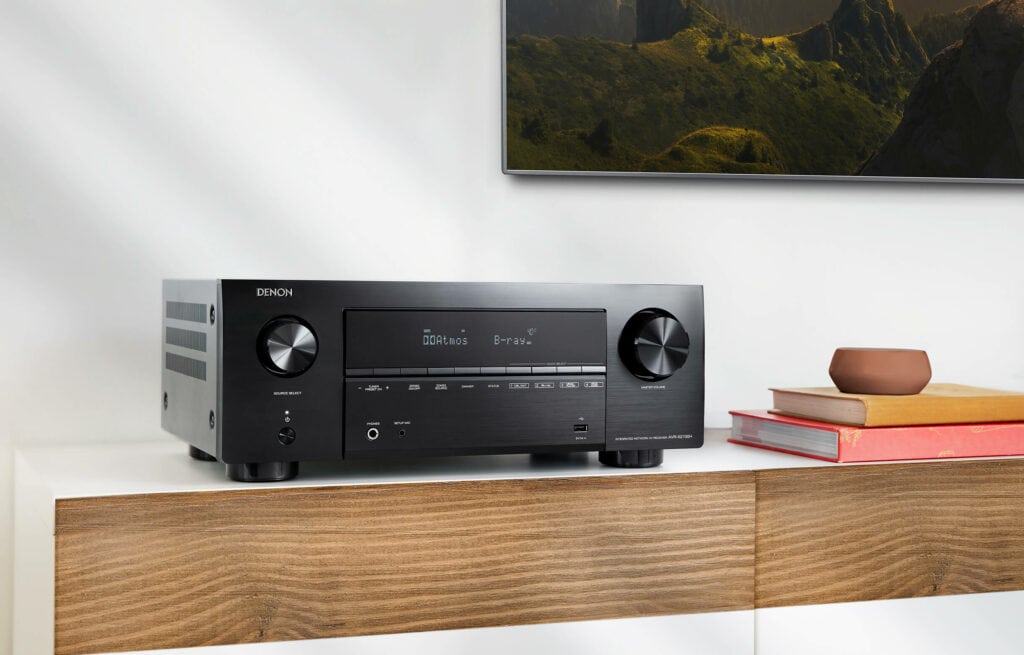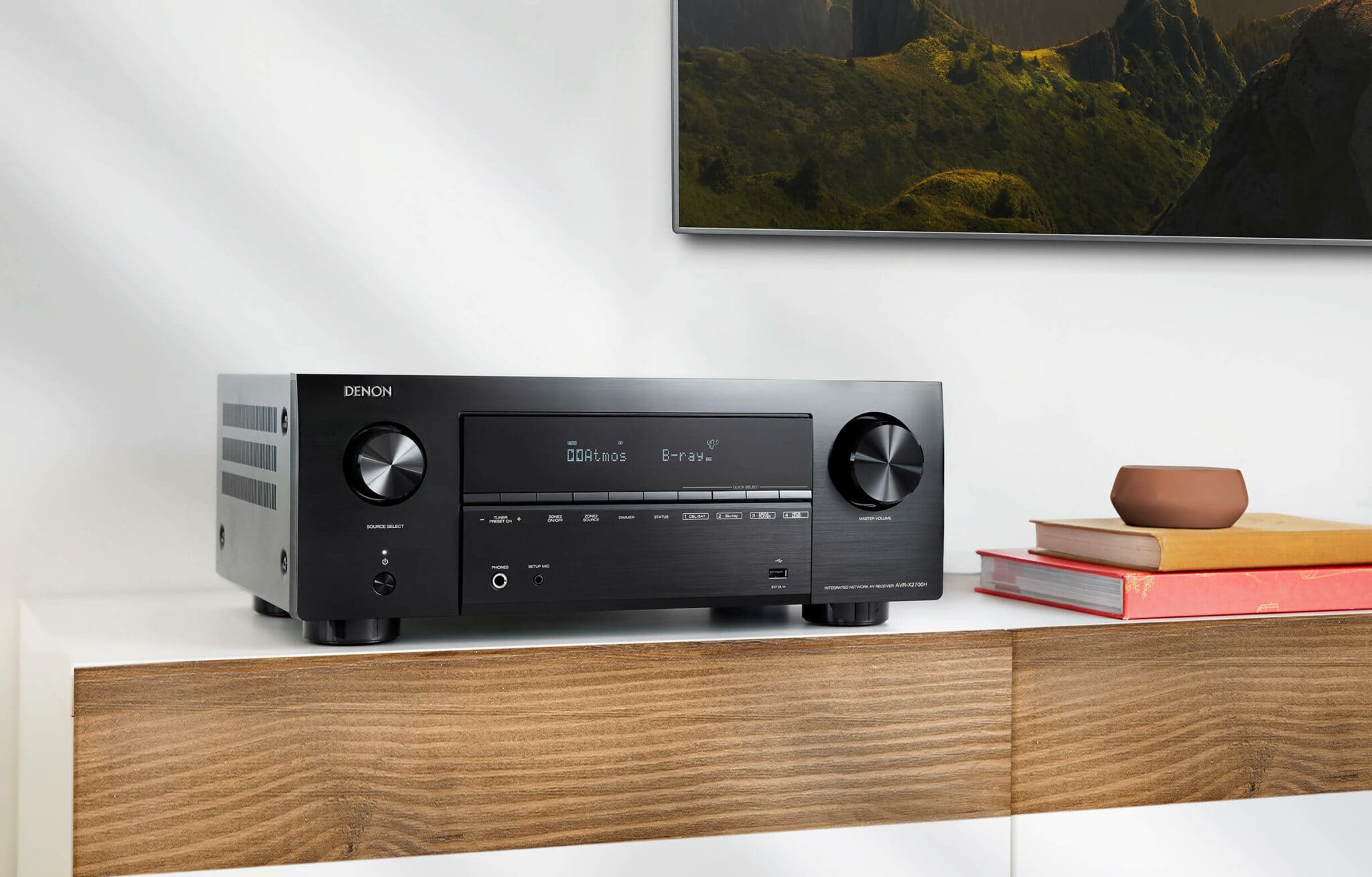 So, what are your best options for a receiver that supports 4k/120hz HDR and 8k/60 HDR?
My current recommendation would be that, if possible, don't buy any receiver until all these problems are confirmed to be ironed out. Maybe wait for the full 2021 line-up to be out before committing to anything, or wait another year when all these kinks should be ironed out.
To the best of my knowledge, there is currently no AV receivers that will support 4k/120hz HDR and 8k/60Hz HDR out of the box for the Xbox Series X or PC gaming. The new Yamaha receivers will support it at some point in the future and the new expensive Anthem receivers can be hardware upgraded.
So your best bet would be one of the aforementioned Denon and Marantz where they have the SPK618 HDMI adaptor that has started shipping.
The Denon AVR-X2700H is the most affordable at around £630 from Richer Sounds. It is well received, including a glowing 5-star review from What Hi-Fi (but they make no mention of the HDMI issue it has).
The Marantz NR1711 is a touch more expensive, offering a slimline design while still being able to offer 7.2 audio with 4k/120hz HDR or 8k/60Hz
The new Yamaha RX-V4A is the most affordable overall at just £449, available from AV Online, and it should make an excellent option once the firmware update rolls out to enable all the features.
Posted by Mighty Gadget Blog: UK Technology News and Reviews