Cyberpunk 2077 is the most hyped game in years and has become the fastest-selling game even with 8m pre-orders across all platforms.
However, it has also been plagued with performance issues, in particular on last-gen consoles. The situation is so bad, apparently Sony a offering refunds to unhappy gamers on the PS4.
PC gamers can feel smug in the knowledge that things run pretty well. I have been lucky and managed to get an Nvidia RTX 3080 at launch and I just had my AMD R7 5800X, and the game performs amazing, even on the Samsung C49RG90 with its 5120 x 1440 QHD resolution.
However, you don't need the latest and greatest hardware; the game is reasonably forgiving when you dial down the specs.
Recently, eBuyer loaned me the Razer Blade Stealth 13 to review (in progress), and it made me curious as to what the best options there are for people wanting to buy a laptop and still be able to play Cyberpunk 2077.
Cyberpunk 2077 Specification Requirements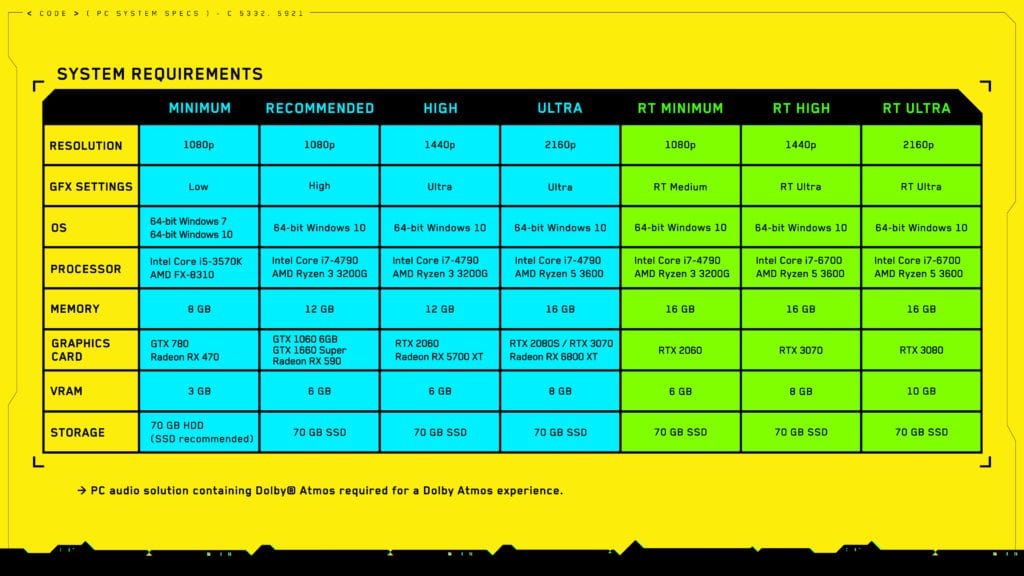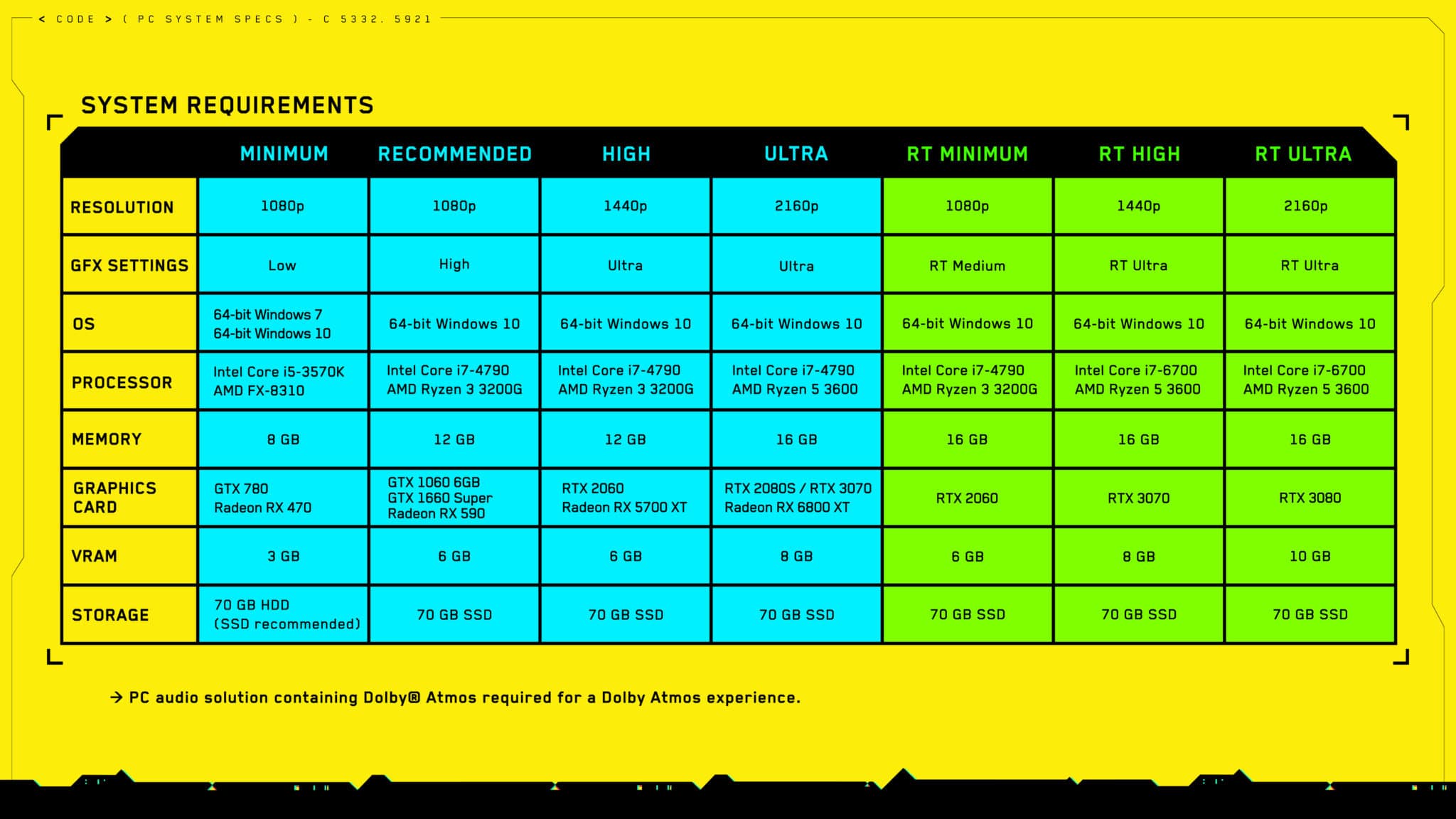 With a laptop buying guide, I am not going to stress about trying to get the ultra specs, but the recommended and high specs for both Ray Tracing and no RT should be achievable and in some cases affordable.  
All the specs are for desktop-based hardware, so there is a bit of difference with laptops, but it should provide a good starting point.
In particular with laptops, the MaxQ models of the GPU perform quite a bit lower than the desktop counterpart, so while it may seem like you can hit a certain requirement, you may need to tweak the settings a little lower.
It is worth noting that once you hit recommended specs, the memory reequipment is 12GB of RAM. Most affordable laptops come with 8GB. However, all gaming laptops that I have used can easily be upgraded, and you can pick up 8GB of for around £30.
Minimum Specs
The minimum specs of Cyberpunk 2077 are reasonably easy to achieve with two old CPUs (Intel Core i5-3570K and AMD FX-8310)
Similarly, the GPU is for older hardware with the GTX 780 and Radeon RX 470.
1080P Recommended Specification
Buy GTX 1660 Ti laptops from:
With this, specs are still quite easy to achieve, especially with the CPU being either a i7-4790 or Ryzen 3 3200G.
However, the GPU recommendation bumps up to GTX 1060 6G or GTX 1660 Super – easy to achieve on the desktop but this starts to rule many laptops out. With laptops, the likely candidate is the GTX 1660 Ti for current options.
1440 High Specification & Ray Tracing 1080P minimum
Buy RTX 2060 laptops from:
CPU specs remain low with the same as the recommended specs. GPU bumps up to RTX 2060.
This is likely the sweet spot for laptops, you can pick up some decent buys with the RTX 2060 before things start to get crazy expensive.
2160P Ultra and Ray Tracing 1440P High
Buy RTX 2070 laptops from:
In theory, no laptop will be able to achieve RT High with the RTX 3070 being the minimum GPU spec.
Currently, the highest spec laptop GPU is the RTX 2080 Super, most of these are MaxQ too, so lower performance than the desktop.
Gaming at 2160P on a laptop sounds like madness, though. I'd probably stick to 1080P regardless of spec when you are gaming on a 15″ or 17″ display.
Best laptops to play Cyberpunk 2077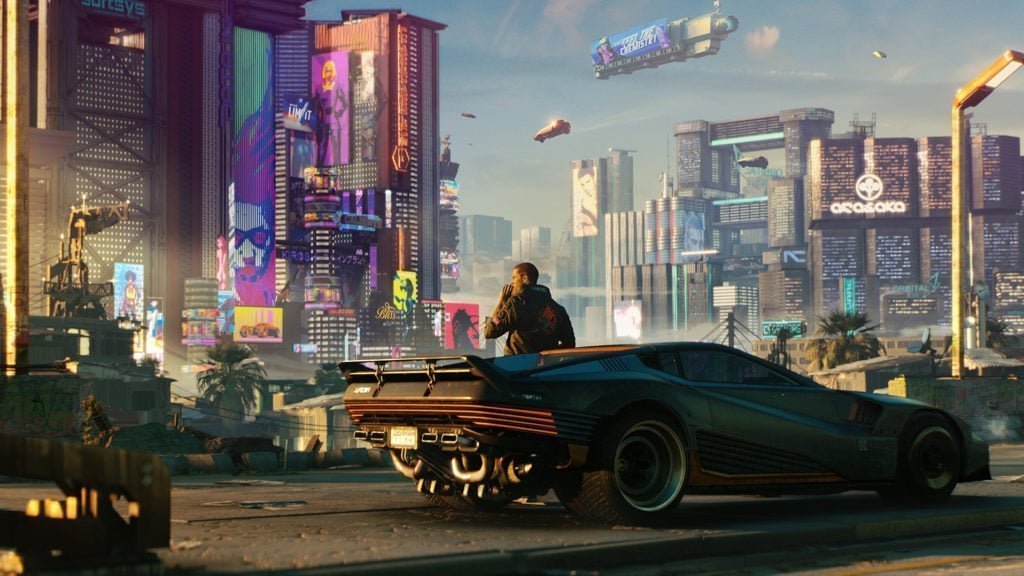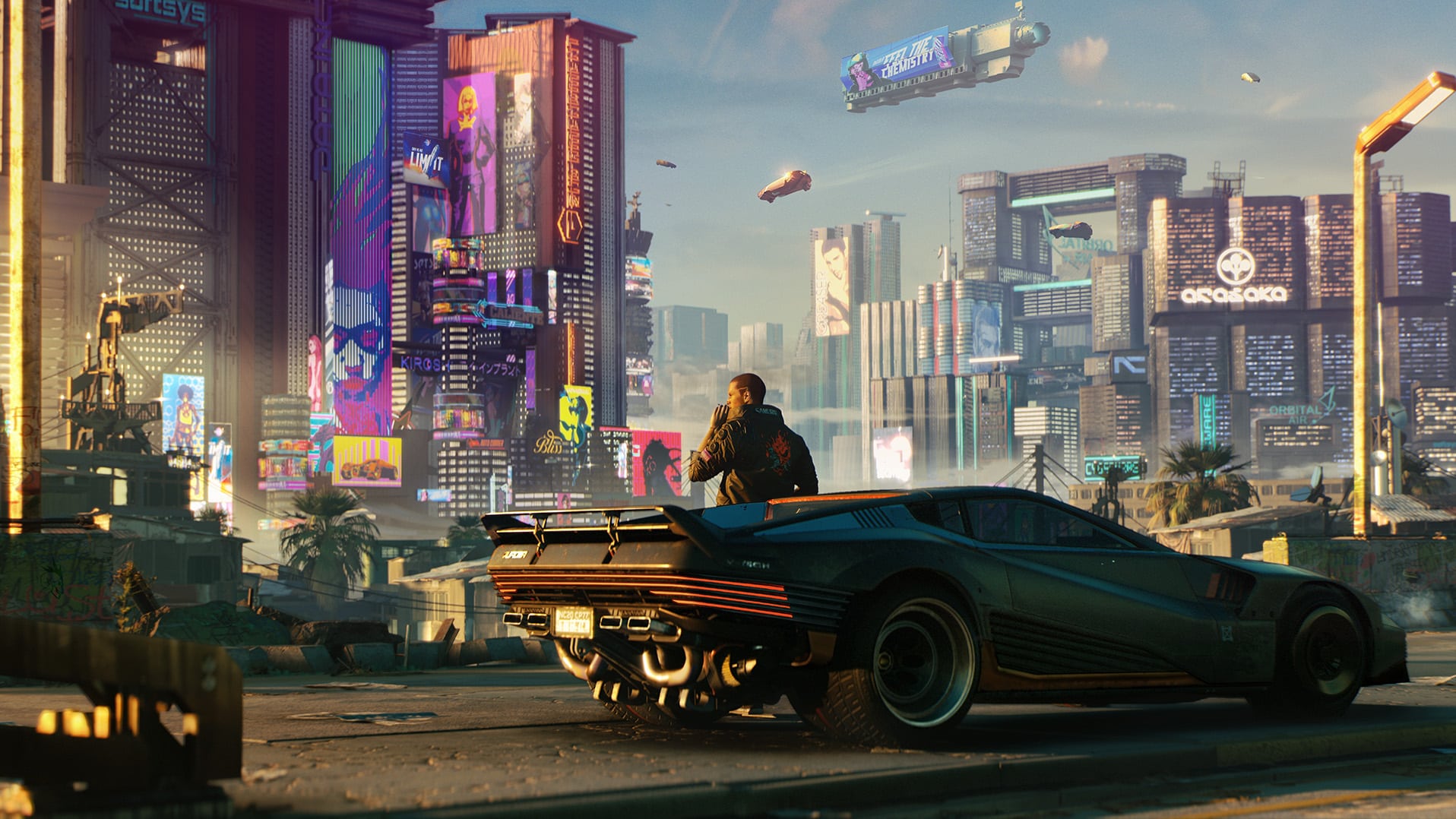 Current generation laptops use the GTX 1660 Ti or GTX 1650 Ti which should meet the requirements for 1080P gaming.
MaxQ versions of the GTX 1650 Ti appear to only have 4GB of RAM, which is below the recommended spec, so I would avoid these if possible.
While laptop components often won't perform as well as the desktop parts, most laptops run at 1080P, so you are not pushing the hardware as much to achieve 1440P which is common on the desktop.
Currently with £100 off making it more affordable than Acer I list next. The new AMD Ryzen 7 4800H is supposed to be amazing and more than enough for higher settings in Cyberpunk.
Only 8GB of RAM so I would upgrade this.
Alternatively, the Intel i5-10300H based model is also £899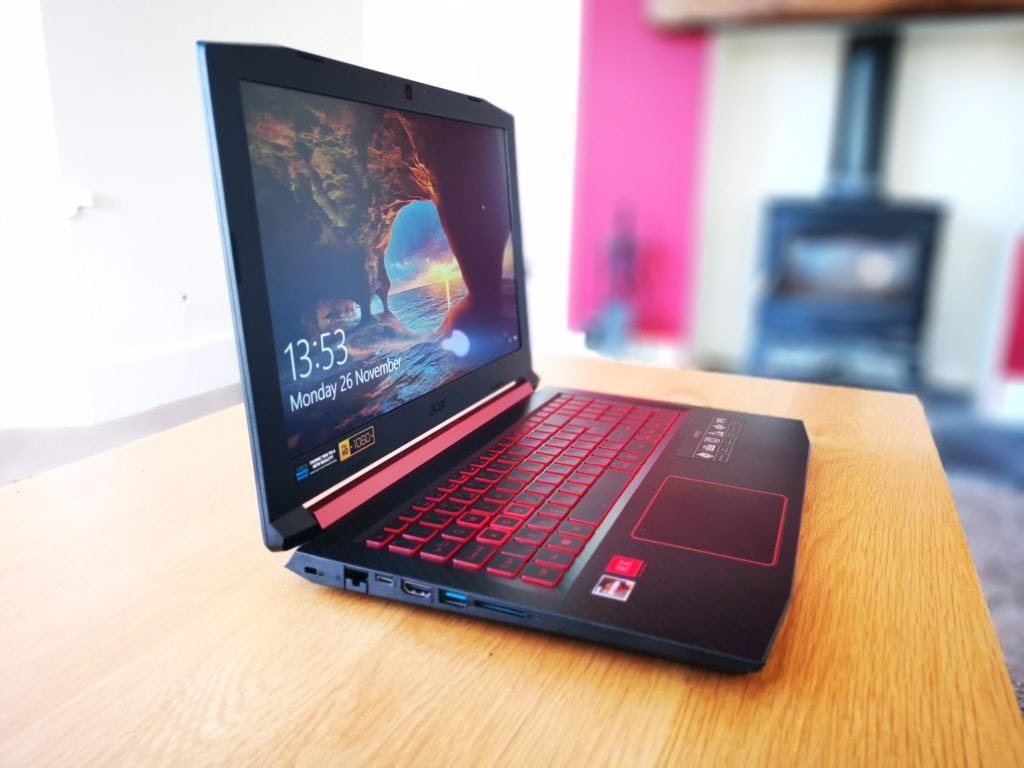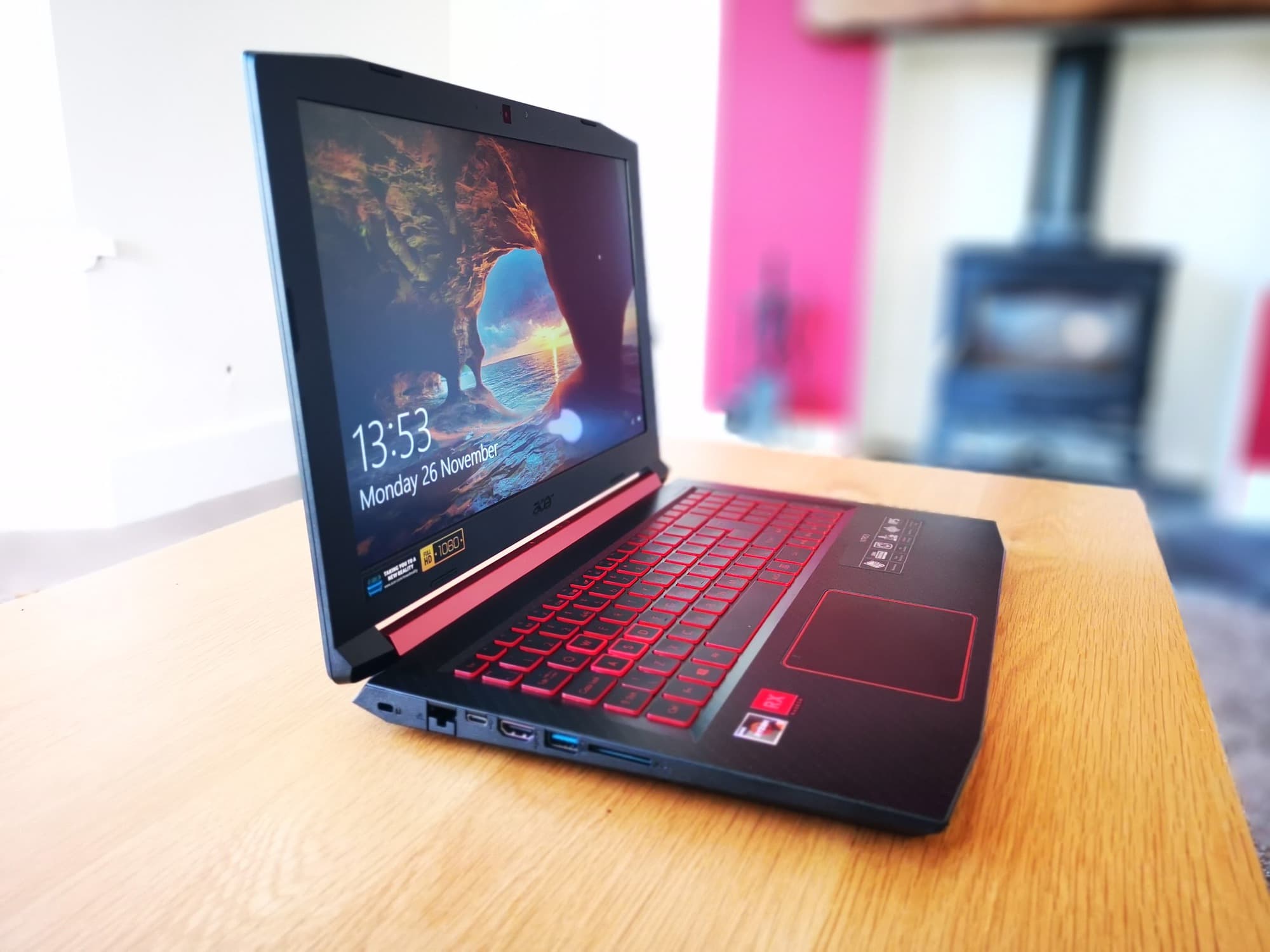 I have reviewed the smaller 15″ Acer Nitro 5 back in 2018, then the Nitro 7 last year. They are superb laptops which typically offers the best spec for the price. This model uses last years Intel i7-9750H , which is why it is a little cheaper, but this is more than enough to meet the high spec requirements. The display is 120Hz at 1080P so the  RTX 2060 6GB GDDR6 should handle running this at the higher settings. Just be aware that 17-inch laptops are massive and heavy.
This only has 8GB of RAM so you would be best to upgrade it.
On paper, this is a better buy than the Acer I list next, almost identical specification but £100 cheaper.
The Triton 300 is a bit more premium than the Nitro 5, this has a newer Intel i7-10750H, and it already has 16GB of RAM, so it should perform a little better.
I also much prefer the 15.6″ display, plus this is 144Hz. However, it's a £400 difference for probably not much performance gain in Cyberpunk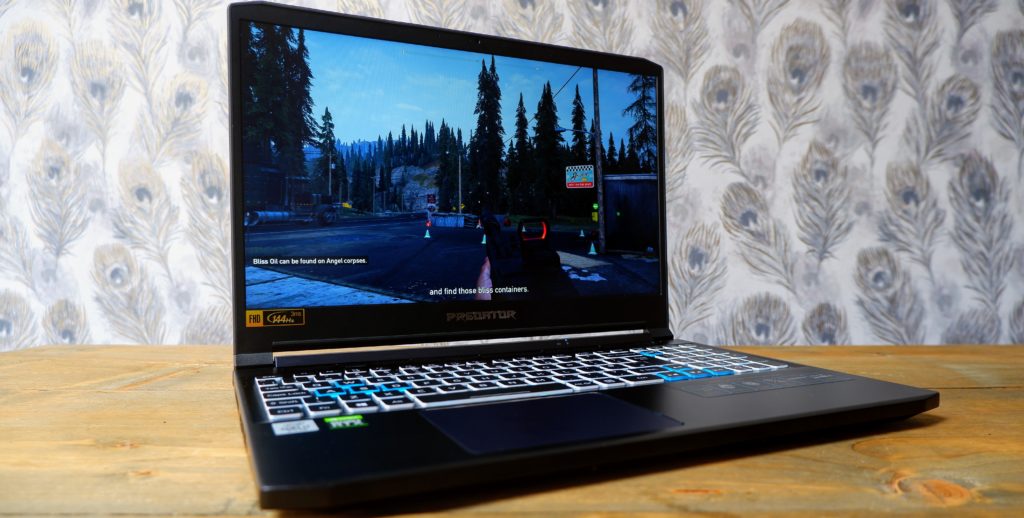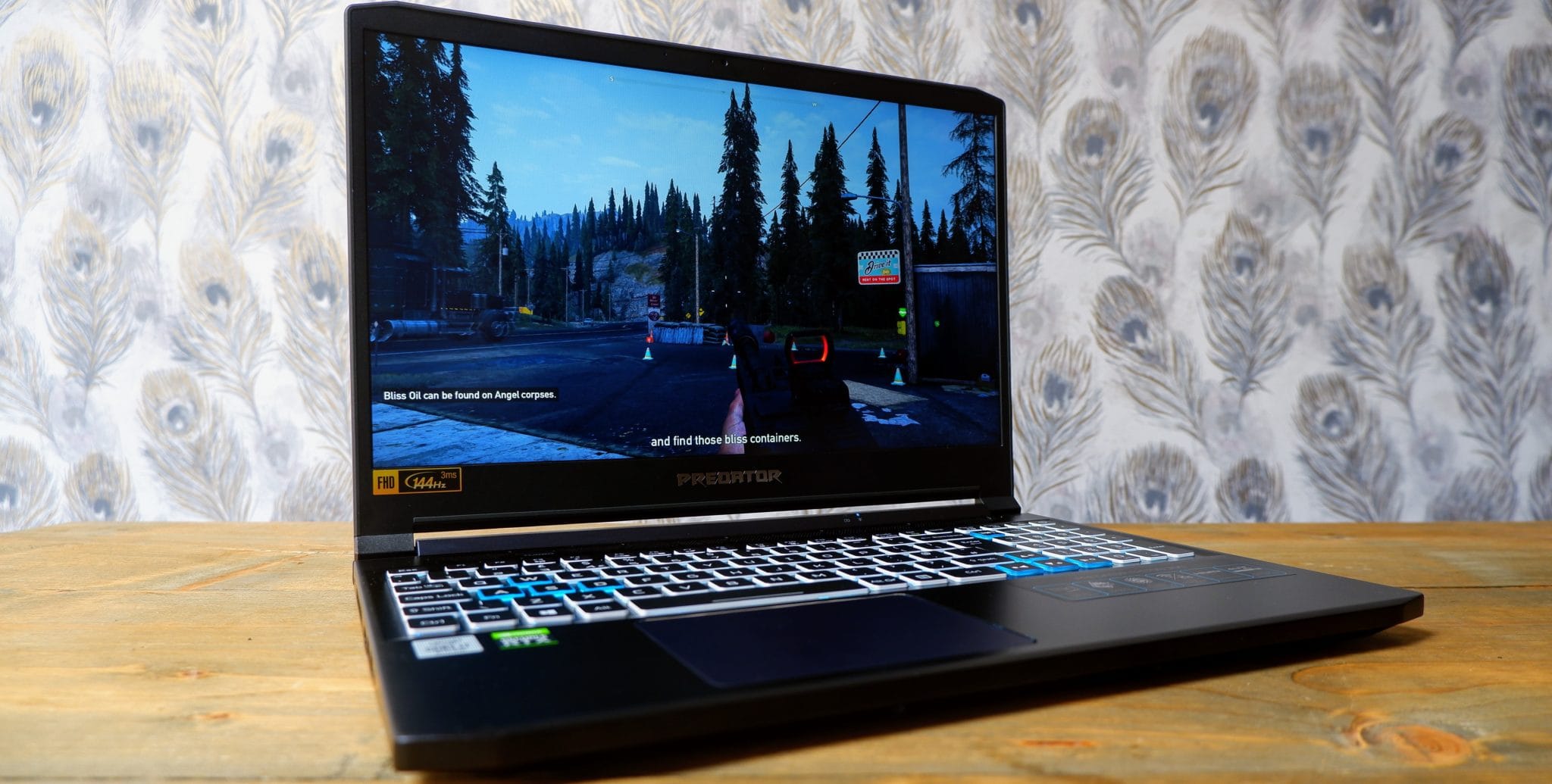 £200 more for the RTX 2070 model, but this one is listed as MaxQ whereas the previous Acer is not. You get a little more VRAM though at 8GB and it should offer a more performance.
Or £1,849.97 for the 15″ Model
The cheapest RTX 2080 Super I can find, this is a last minute deal so will jump back up to £1999. The
The Acer Predator Triton 500 has a better spec than the HP Omen with a superior CPU and much faster refresh rate of 300Hz
A lot cheaper than the Acer, though these shop built laptops tend to be a bit chunky and not quite as refined. However, Scan list it as being just 2KG which is impressive,
The display is 1080P with a 144Hz refresh rate.
Special Mentions – Ultra-portable gaming laptops
I was going to put these in the main list, but didn't want to confuse things. These laptops are smaller and lighter than the previous options. So if you travel a lot and want something small for gaming they are great. The downside is that they are expensive.
Using the AMD Ryzen 7 and GTX 1660Ti Max-Q while weighing just 1.6KG. It has 16GB of RAM too, so you should be able to run the game with ease at recommended settings or higher.
My sample was provided by eBuyer, but it is not in stock. It only has the GeForce GTX 1650 Ti Max-Q with 4GB GDDR6 VRAM so you will need to tweak the settings a little.
The weight of this is listed as just 1.48KG
Amazon has the 4K model in for just £1,199.99, which is an amazing buy, but don't try to play Cyberpunk at 4K on this.
You can buy different models directly from Razer using the newer i7-1165G7, these start at £1809
Posted by Mighty Gadget Blog: UK Technology News and Reviews