All cutting-edge technology is painfully expensive at launch. The flagship Netgear Nighthawk RAX200 launched on Amazon in June 2019 for close to £500 and is still £405. The TP-Link Archer AX11000 was available in late 2019 for £380.
In the past year, we have seen most companies launch much more affordable models, with all the big brands having Wi-Fi 6 models in all their product categories.
In the past year, we have seen the launch of multiple models all coming in at under £100, so, unless are on a strict budget, there is little need to buy a Wi-Fi 5 router anymore (Mesh Wi-Fi 6 systems can still be quite expensive).
Of course, many of these new affordable routers offer a much lower spec than the flagship models, but the most important features are the router functionality (DHCP) and the Wi-Fi.
Affordable Wi-Fi 6 routers have slimmed down specs but more than enough for most homes
Some of these offer a slimmed-down WiFI 6, this can mean the 2.4GHz rated speed is lower than some Wi-Fi 5 models 300Mbps vs 400+Mbps, but my personal opinion is that the speed of 2.4GHz is not that important.
The 5Ghz speed is what is important, and these will all offer at least 1200Mbps. Some routers can go up to 2400Mbps for client devices, but this uses the 160Mhz channel width, which is often tricky to get working properly. It is unlikely most none-techy people will ever bother with 2400Mbps.
They will also typically have 2×2 spacial streams, whereas expensive models will use 4×4. Currently, clients can only use 2×2, so the only benefit of 4×4 is the ability to handle more users at once without a drop in performance.
Most households with basic requirements won't see much difference between these cheap routers and the much more expensive options.
So, what are the best options under £100?
This list is based on current Amazon prices (17/05/2021), which will often jump up or down. In order of price from low to high.
Best Wi-Fi 6 Routers Under £100 on Amazon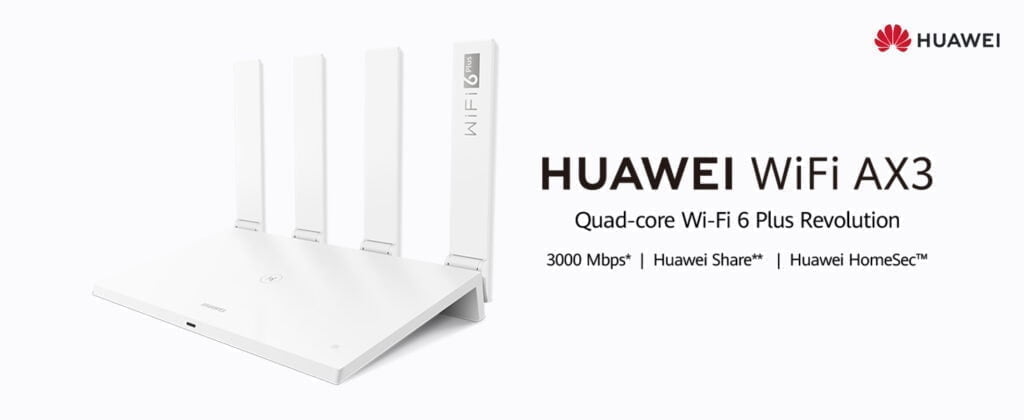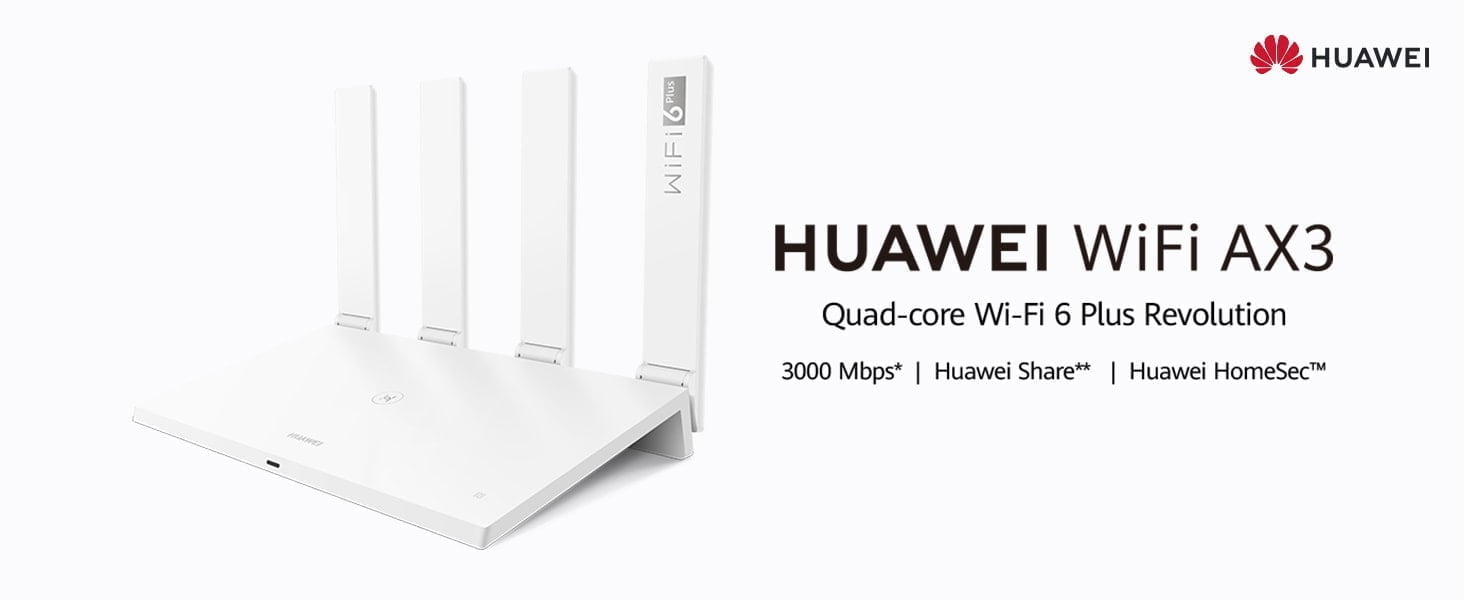 You are not going to find much better than the Huawei AX3 for the price to performance for the Wi-Fi. There are two models, the dual-core for under £40 or the quad-core for under £60. Considering how cheap it is, I'd just get the quad-core option. Amazingly this offers full Wi-Fi 6 speeds on its 2×2 radio with 2.4 GHz @ 574 Mbps and  5 GHz @ 2402 Mbps when using 160Mhz. This can be paired up with more AX3 routers to create a mesh system.
The operating system running on it isn't as good as competing brands, and some users complain about range issues.
At just £69.99, this offers 1201 Mbps on 5 GHz band and 300 Mbps on 2.4 GHz band. Most of the other features are basic, but there are parental controls, quality of service, a VPN service, and it is compatible with Alexa.
Pricing for this one is all over the place, currently, a bargain at £79.99, but the RRP is £159.99. It can do 574Mbps on the 2.4GHz band and 1201Mbps on the 5GHz band. It can also be paired up with other compatible Linksys Intelligent Mesh routers – to the best of my knowledge, the MR7350 is the only Wi-Fi 6 Intelligent Mesh option.
The RRP is over £100, but it has been £95 since late April. This offers  574Mbps on the 2.4GHz band and 1201Mbps on the 5GHz band. This is another router that can be turned into a mesh system if you pair it up with another AiMesh compatible router. Asus have an advantage over some of the other mesh options in this list, I think most, if not all of their routers have AiMesh, so you could pair up one high-end router with an affordable option like this.
Technically this shouldn't be on the list as the current price is £115.98, but it has been £99.98 for nearly 2 months up until recently, so it is worth keeping an eye on and I have always been happy with the performance of Netgear routers.
This one offers 600Mbps over 2.4Ghz and up to 2400Mbps over 5Ghz when using the 160MHz channel width.
I have listed this one last because the exact specification is not very clear, on paper, it offers the best spec with AX3200, so, up to 3.2 Gbps for a bargain price of £80. However, one Amazon reviewer states Wi-Fi 6 is not available on 2.4Ghz, and the overall reviews are middling.
One selling point is that it appears to be compatible with OpenWrt. OpenWrt also indicates this is identical hardware to the Linksys E8450. That has a specification of 800 Mbps (2.4 GHz) + 2400 Mbps (5 GHz).
I would buy with caution, but it could end up being better than the other routers on this list.
Posted by Mighty Gadget Blog: UK Technology News and Reviews