Most gamers are committed to using wired mouse and keyboards due to the reduced latency wired communication offers. However, in recent years wireless performance has improved considerably.
Logitech was one of the first brands to offer high-performance wireless gaming mice thanks to their Lightspeed wireless technology. Currently, Logitech has 9 wireless gaming mice listed on their store ranging from £52 to £130, but you can normally grab them cheaper via Amazon.
Razer, Corsair, Roccat, Asus, Thermaltake, EVGA and HyperX all have their own wireless gaming mice, though most of them are premium priced.
Wireless technology hasn't been adopted by keyboards quite as much, with only a small number of big-name gaming brands offering this connectivity option.
One possible reason for this is the trend towards RGB. Many gaming keyboards offer extensive RGB, which will negatively affect battery life.
However, there are several smaller brands offering mechanical wireless keyboards. These typically connect via Bluetooth, so certain gamers may find that this doesn't offer enough responsiveness for their needs. Many of the keyboards offer a wired option, too, with USB-C.
Best Wireless Mechanical Gaming Keyboards
I have not personally used many of these or reviewed any thoroughly, so I am listing them in order of price (high to low).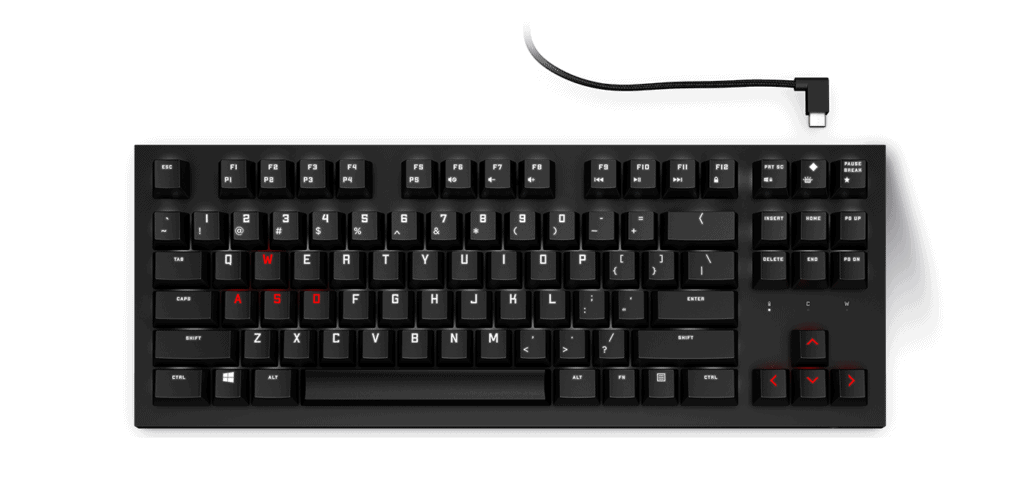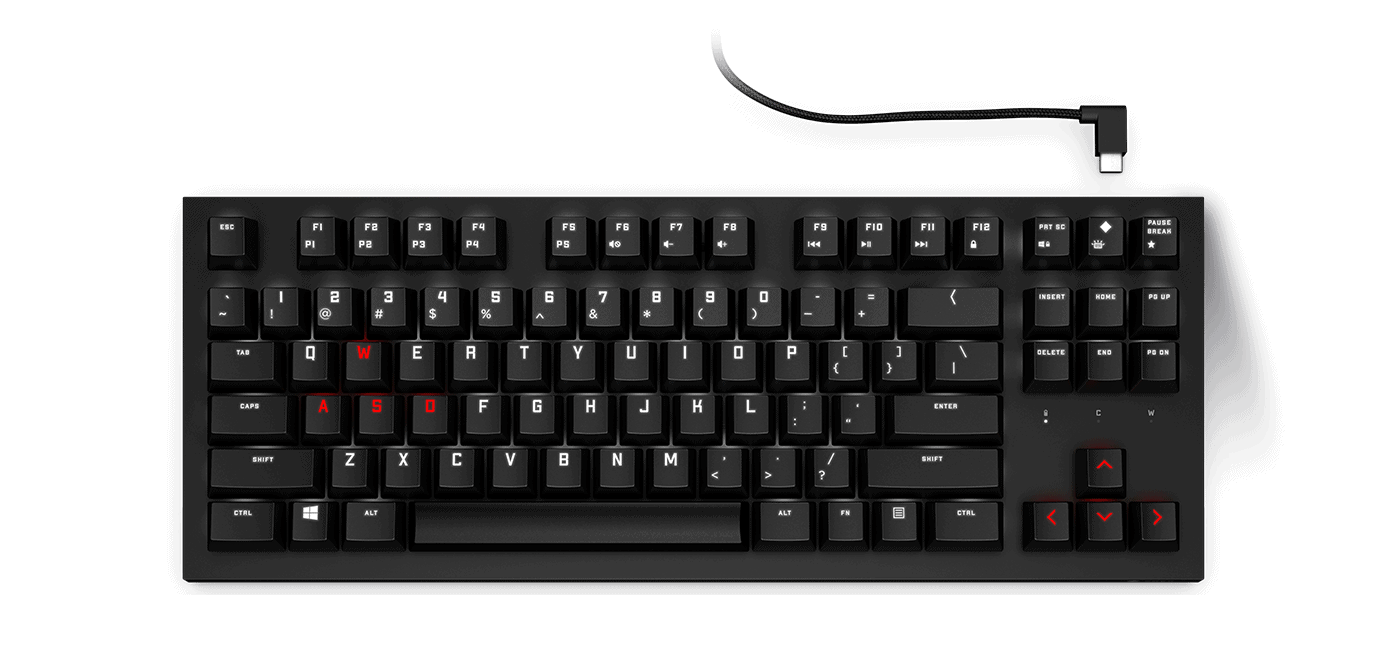 Tenkeyless
Warp Wireless Technology gives every game a reliable and consistent 2.4 GHz connection with Zero-Lag technology
Lightning-fast CHERRY MX Brown Switches with a 1ms response time
Up to 75 hours battery life
Wrist rest
Red/White LED
A very expensive keyboard, but it has a good battery life, looks attractive, and the wrist rest looks large and comfortable if you like them.
Full-sized
LIGHTSPEED super-fast 1 ms performance or USB
GL mechanical switches – Clicky, tactile or linear
LIGHTSYNC RGB
30+ hours battery
4.6/5 on Amazon
This is an ultra-thin keyboard while still offering mechanical switches. The Lightspeed tech is well established as being one of the best at low latency connectivity so this is an excellent option for any competitive gamers wanting a wirless options.
Battery life is less than expected for something so expensive, I am not sure if this is Logitech giving realistic figures or due to the fact the keyboard is so thin and has full RGB.
Full size RGB keyboard
Green (tactile) or Yellow (linear/silent) Razer switches
Low latency Razer Hyperspeed wireless, Bluetooth or USB
Leatherette wrist rest
200 hrs. with backlighting turned off, spectrum cycling backlight at 50% brightness is up to about 25hrs
3.8/5 on Amazon
On paper, this looks like a better full-sized keyboard than the Logitech with excellent connectivity options, RGB, a wrist rest and potentially better battery life. Razer provides a detailed list of predicted battery life predictions, unlike other brands. It is worth noting that Amazon review place this a little behind Logitech
65% keyboard
Cherry MX RGB switches with options of red, brown, blue, and silver
Wired USB or 1 ms at 2.4 GHz RF
Up to 450 hours of battery life with lights off
4.6/5 on Amazon
A tiny 65% keyboard with a massive battery. I wish it had Bluetooth as this would be perfect for travelling.
USB & Bluetooth 5.1
75% keyboard / 85 key
Gateron switches options (Blue, Brown, Red)
Rechargeable battery with claimed 72 hours usage
No LED/RGB
4.7/5 on Amazon
The Keychron K2 is an insanely popular wireless keyboard recommendation. However, it is not sold under this name in the UK. It appears to be rebranded as Fantastic UK K2v2 on Amazon but I am not 100% clear if it is exactly the same or a clone
No 2.4Ghz and no RGB might mean this is not ideal for some gamers, but it is a popular choice, and the 72 hours usage should be a realistic figure. It looks great too, if you like grey.
Tenkeyless
Only 10 hours battery life
2.4Ghz Wireless with wired USB-C wired option
Linear Red Switches
RGB
4.4/5 on Amazon
The terrible battery life means I'd only use this occasionally in wireless mode, but it could be good for travel or if you game in a living room from a couch.
Tenkeyless
Ultra-fast 1ms 2.4GHz, Bluetooth, or USB wired
Cherry MX Red switches
15 hours of rechargeable battery-powered wireless or 25 hours with low light and 75 hours with no backlighting
Red LED backlighting
4.6/5 on Amazon
This is cheaper and has a better battery life than the Redragon while being from a more reputable brand. So this is the option I'd get if I want an affordable tenkeyless.
Posted by Mighty Gadget Blog: UK Technology News and Reviews