Recently, Chuwi is going to release a powerful Mini PC, CoreBox Pro. It's size is still as same as the old generation CoreBox, only 2L in total. But more update in configuration. Feature the latest 10th Intel Core i3 processor, LPDDR4 12GB, 256GB NVMe SSD, Thunderbolt 3, WiFi 6 wireless model,  and other excellent configurations. CoreBox is positioned as a high-performance host for office and will cost at a cheap price $399. It is going to be online soon in Chuwi official website soon. Subscribe to the email now and get the surprising discount at the first time!
The latest 10th Intel Core, releases strong performance
10th Core i3-1005G1 | 12GB RAM | 256GB NVMe SSD
I3-1005G1 is made of the complete new 10nm craft. Daily office, entertainment, and some large software are taken in control easily with the powerful processor. UHD Graphics can effortlessly hard decode 4K video.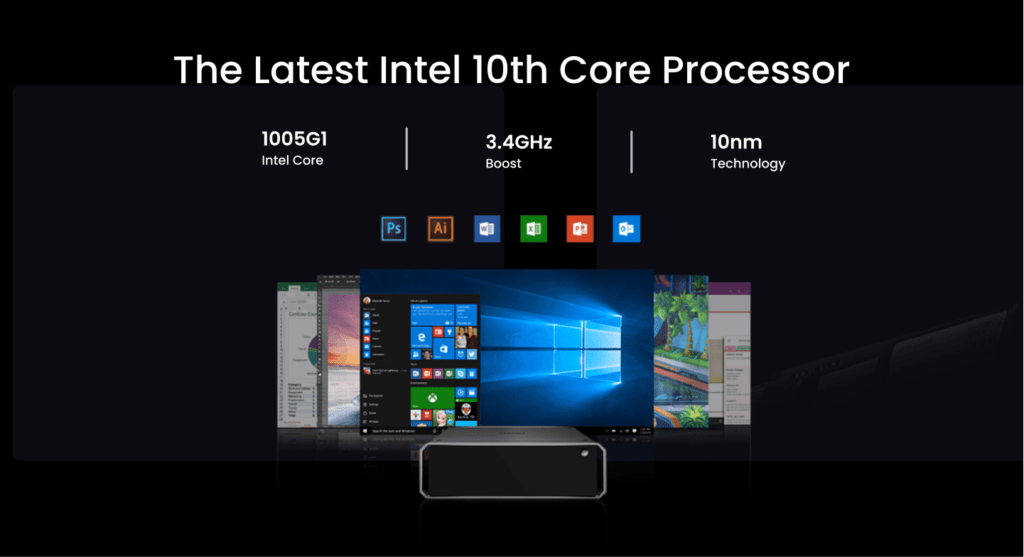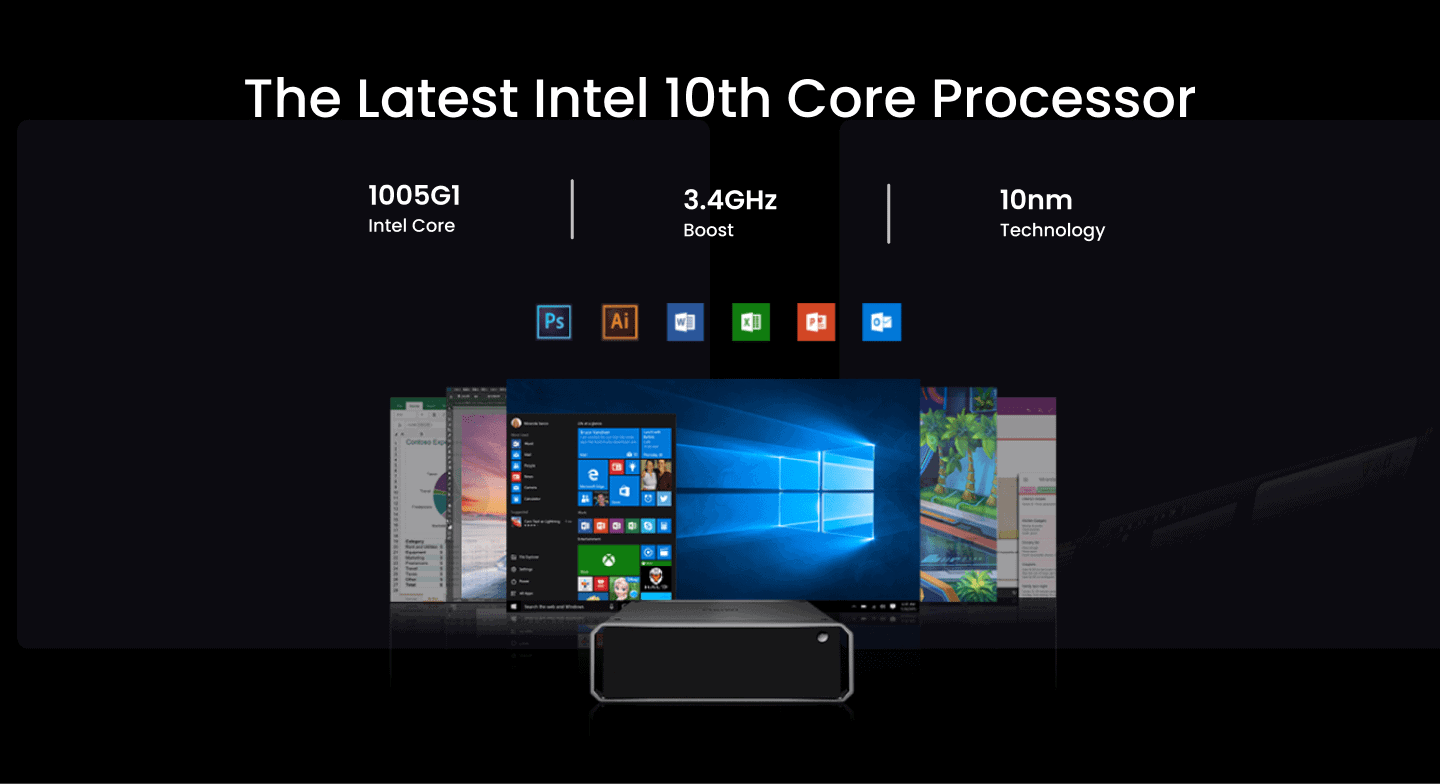 The system backend can load more software and realize that Word, PPT, Ps, and many other applications can run simultaneously to improve efficiency because of 12GB LPDDR4.
256GB NVMe SSD can mke the read and write speed up to 2000MB/s. Daily software can open and load in few seconds even when coping large project files or materials.
Almighty highlight configuration improves user experience
The most powerful Thunderbolt 3: It supports data, video signal, power transmission. The transmission speed can be up to 40GB/s and output 4K@60Hz video signal to two displays meanwhile. What's more, CoreBox Pro can connect the external eGPU to the graphics dock to turn as a high performance beast.
Highspeed WiFi 6: Adopts AX200 wireless model to enjoy flash connection by its maximum speed, 2400Mbps.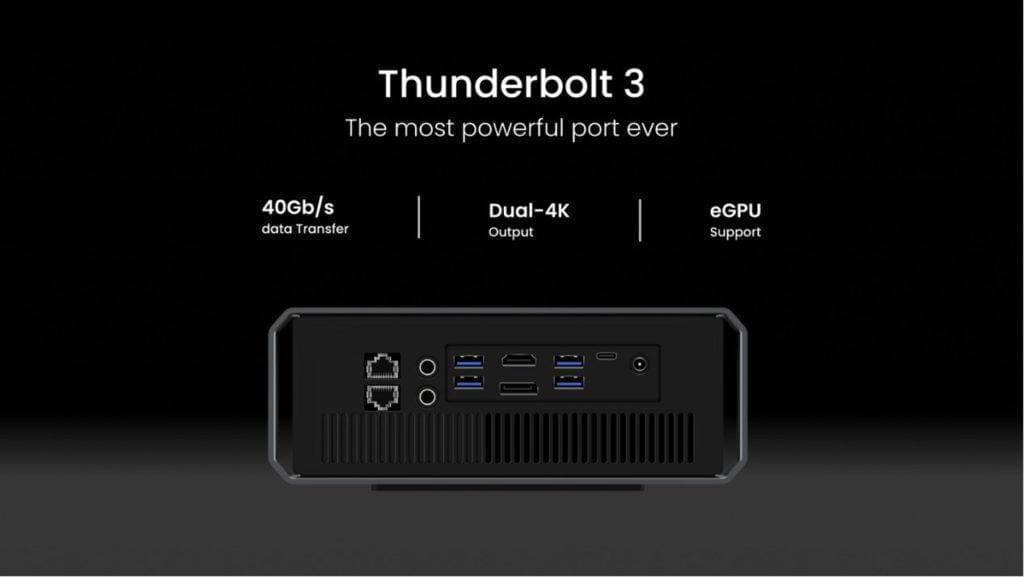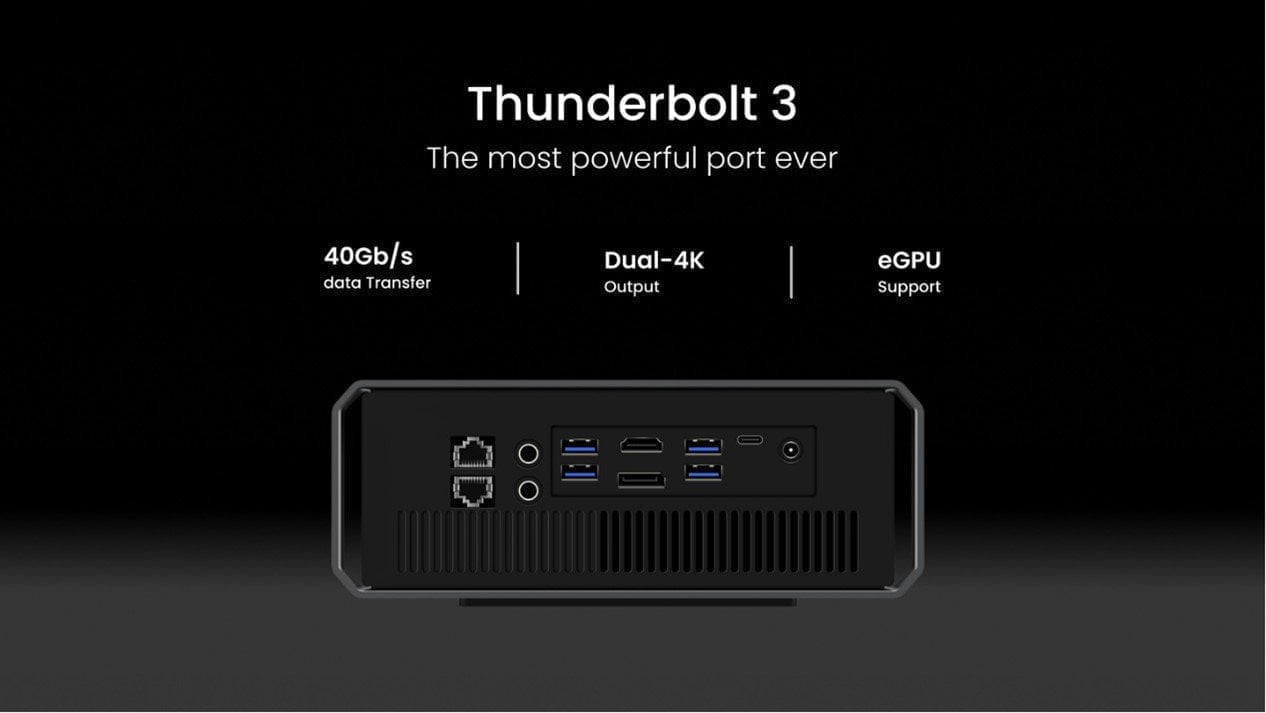 CoreBox has outstanding specs in its micro body. Such like i3-1005G1 processor, 16GB memory, 256GB SSD which ensures the powerful performance. No matter in office or daily entertainment, CoreBox can face easily.
Don't miss the CoreBox! Subscribe to the email to get discount price now!
Stay tuned to the Chuwi official website
https://promotion.chuwi.com/CoreBoxPro/
Posted by Mighty Gadget Blog: UK Technology News and Reviews