I first experienced Cleer Audio products with the superb Cleer Flow II. Their latest launch is the Cleer Goal which are sports focussed TWS earphone. Unlike most IP rated earphones that are marketed towards sports, these have a specific design to improve situational awareness outdoors.
That design is essentially what you have on the normal Apple Airpods, with plastic eartips that don't create a secure seal within your ear. This differs by then offering silicon attachments that fit around the plastic but don't create a seal. Instead, they have little wings to secure the earphones in place.
Specification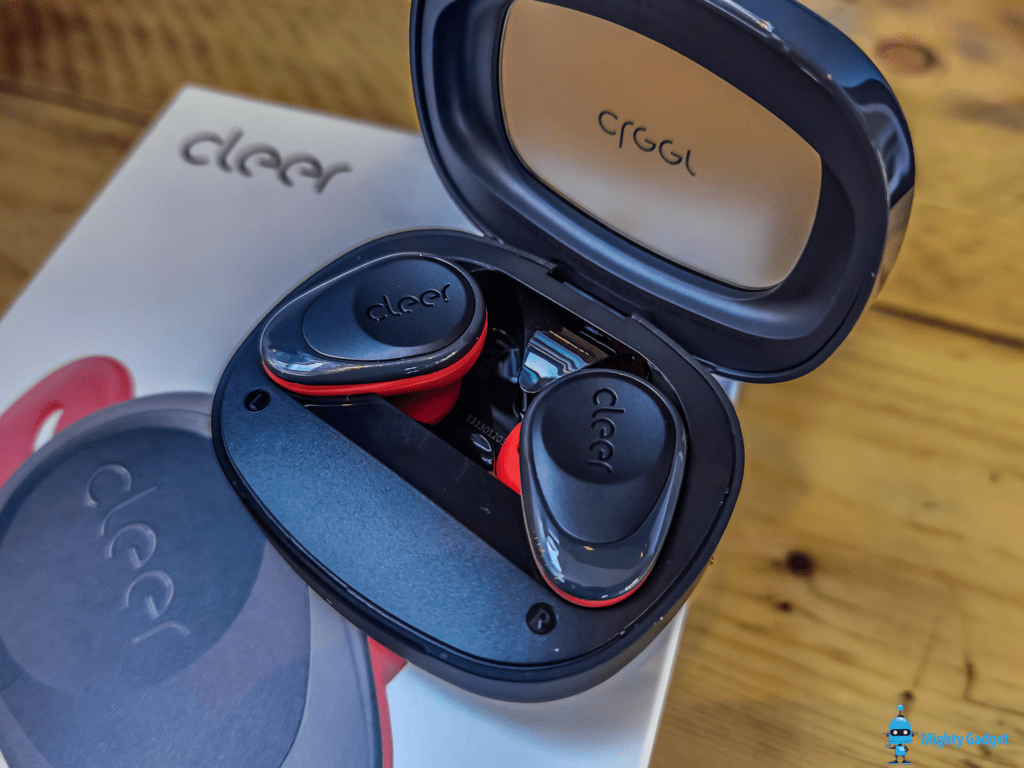 Lightweight, natural fit earbuds for extended wear without blocking outside sound

Ear tips are open fit and don't create a seal like most earbuds; these fit similar to the Apple AirPods

IPX-5 Sweatproof and water-resistant design
Up to 6 hours of playback from a single charge, additional 14 more hours with charging case
Touch control for playback and call operation
Playback convenience: wear to listen, remove to pause
Provide clear call quality even in noisy environment
Fit – How do they cope with running?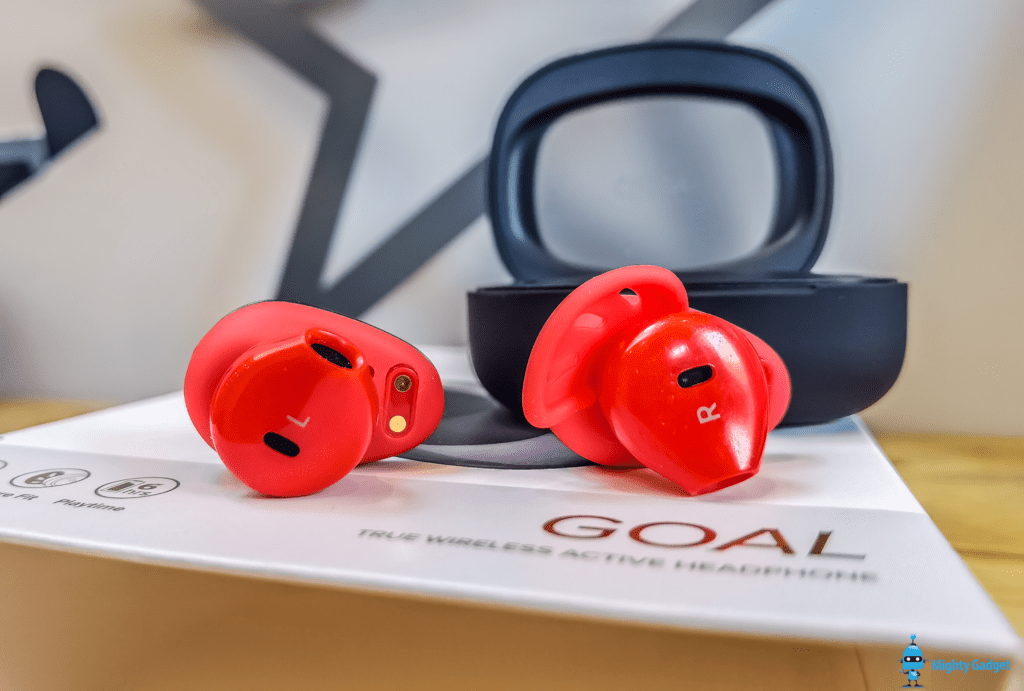 This design doesn't suit everyone, and this includes me. For whatever reason, my left ear can not get a secure fit with these or any other open fit earphones. This included the Huawei Freebuds 3, which I ended up buying silicon tips for. Furthermore, because the left ear often feels like it will fall out, I touch it a lot, inevitably pausing the music thanks to touch-sensitive controls.
After trying every single ear tip combination and the secure twist fit Cleer advertise, I did get an OK fit. However, it is not something I would personally trust with running.
This doesn't make the earphones bad, though. Some people hate the more traditional fitting earphones; this includes my partner. She won't use anything other than her Airpods, so for this review, I used her as a guinea pig for some of the test.
She does like the fit and can run with them and has been happily using them on long runs without issue.
Situational Awareness
The main advantage of these compared to the noise isolating passive seal style, is the fact that they let sound in. This, therefore, makes them safer to use when doing outdoor activities.
Any open fit design will offer this, but few offer a customisable fit that will reduce the chances of them falling out during outdoor sports (which is the most annoying thing ever).
Sound Quality
The open fit nature of these has a knock-on effect with sound quality. A tight seal in your ear is essential to the production of bass. Therefore, these, as with all other open fit earphones, suffer from lower bass levels. This will vary depending on how well they fit in your ear. For me, if I push them in a bit more, the overall bass and perceived quality improves.
If you are not a bass head, they provide an acceptable level of bass; when listening to things like Run the Jewels, that bass does start to come through, so it is not completely absent.
Mids and highs are good with clear audio; these work particularily well with music that's a little easier listening to and more acoustic.
For things like metal, I found that the lack of bass combined with bright treble led to a little harshness with some guitars and cymbals. Switching to The Uncluded, an indie-folk rap group, I found these sounded good; there is no sharpness from the highs, the bass is present, and the vocals are excellent.
Battery
These are rated for 6 hrs playback with earbuds, 14hrs additional with a charging case. I have used them for a few hours at a time, and I would say the battery claims are roughly accurate. 6 hours is a touch more than average, and importantly this should be enough for the longest of events, including marathons and more.
Price and Alternatives
The Cleer Audio Goal have an RRP of £99.99 on Amazon, but are available for £79.99 from hifiheadphones.co.uk, which makes them quite affordable in the world of branded TWS earphones.
The Poly (formerly Plantronics) BackBeat Fit 3100 are the best alternative option in my opinion. They have been out for a couple of years now, and I used them regularly for running myself. They have the same open-fit design but instead use an over-ear hook. This, therefore, makes them almost impossible to fall off your ear completely, however this design also makes them quite likely to sit out of your ear a little reducing the sound quality further. My main issue with these is the battery is not that great (they couldn't last a full marathon for me).
You then have various cheap Chinese knockoffs that are widely available on Amazon with varying reviews.
For more serious athletes, especially cyclists or competitive runners, Aftershocks with their bone-conducting earphones are the best solution.  Providing completely unrestricted situational awareness. I thought the Aftershokz Openmove were superb, but I'd only ever use them for sports and nothing else due to so sound leak.
Overall
The Cleer Goal TWS earphones are good for anyone that favours this specific fit. The sound quality is better than the BackBeat Fit 3100 and bone conduction earphones.
Unlike Airpods, and their clones, these should offer a superior fit thanks to the customisable wings, and the IPX5 rating is superior to what Apple offer.
Posted by Mighty Gadget Blog: UK Technology News and Reviews
Thanks for reading, check out Mighty Gadget Blog: UK Technology News and Reviews for more Tech news!