I reviewed the rugged Doogee S95 Android phone back in June and was surprised at how good it was, I am now in the middle of review the more affordable Doogee S88 Pro which has a ridiculous 10,000mAh battery.
Yesterday, they announced another phone, the S58 Pro, priced at just £189.99 RRP (£140 currently, with £30 voucher on the page) this could be a good choice for anyone wanting a rugged phone during work hours but then can go back to their iPhone or Samsung in the evening.
The S58 Pro is the toughest rugged phone yet using industry-leading high strength rubber materials able to withstand drops, water and extreme temperatures. It also features a triple camera, high capacity battery and an impressive user experience.  The S58 is available in Army Green, Fire Orange and Mineral Black from Amazon UK for £189.99.
Featuring a unique futuristic space capsule look, the S58 Pro rugged smartphone is the ideal phone for those working outside or to take on any adventures. IP68 waterproof and dustproof, it can be used with no worries when in underwater or in humid environments and can be submerged up to a maximum depth of 1m underwater for up to 24 hours or 1.5m depth for 2 hours. Also including 360-degree Anti-fall Angle four-corner tire pattern protection, the DOOGEE S58 Pro uses industry-leading high-strength rubber that is usually seen on off-road vehicle tires with many rigid layers and a silicone lining to give excellent shock absorption performance. This means that in the event of using the phone in outdoors and active conditions such as climbing, the all-round protection provides unrivalled durability and ruggedness so the phone will be free from damage if dropped (1.5m drop proof). The phone can also withstand extreme temperatures between 70°C to -55°C so is perfect for use whether skiing or on a desert safari!
Battery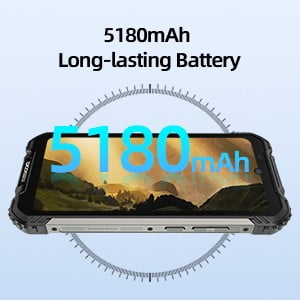 In addition, the S58 Pro is equipped with a 5180mAh high-capacity battery which also supports 12V/2A fast charging. The charging speed is 2 times faster than that of the iPhone X and the capacity means that the phone can be used for 2-3 days with normal use, eliminating the need to carry an additional powerbank on holidays or adventures. With a longer standby time of 550 hours, it is also capable of 16 hours video, 12 hours gaming, 42 hours music and 24 hours calling so there is no need to be bored on travels or not contactable.
MediaTek Helio P22 Chipset
The S58 Pro is a great option for heavy users of applications. With the combination of a MediaTek Helio P22 chipset and 6GB super high-speed RAM and 64GB ROM, it has a large memory and the ability to extend this to reach 256GB using a micro SD card permitting users to download many applications including games and videos and keep the phone running smoothly still.
The device runs on the newest Android 10.0 for a pure and fluid experience with no ads or bloatware and with the support of artificial intelligence providing more functions than ever before. It also has an NFC function supporting Google Pay to make payments easier and quicker with no bank cards needed. Featuring four satellite navigation systems to give more precise positioning reassuring users they will never get lost. Also using Bluetooth 5.0, it has higher speeds and longer transmission distances.
With a 5.71" Corning Gorilla Glass HD+ Waterdrop screen and a wider field of vision, using and viewing activities on the phone is a crisp and clear visual experience. Powered by the efficient MT6762V/Helio P22 Octa-Core CPU, the S58 Pro has a lower power consumption and guarantees higher performance. This improve the web browsing experience, making it smoother as well as giving high-definition decoding speed of video playback, meeting the needs of all users playing 3D games.
For the real adventurers, the DOOGEE S58 Pro incorporates a side dedicated to one-press customized function buttons giving seven shortcuts for quick access to apps. This can be tailored to the user but includes open flashlight, open SOS, open game mode, start sound recording, screenshots and underwater camera so that it can be designed to create a survival software pack for any keen hikers.
Camera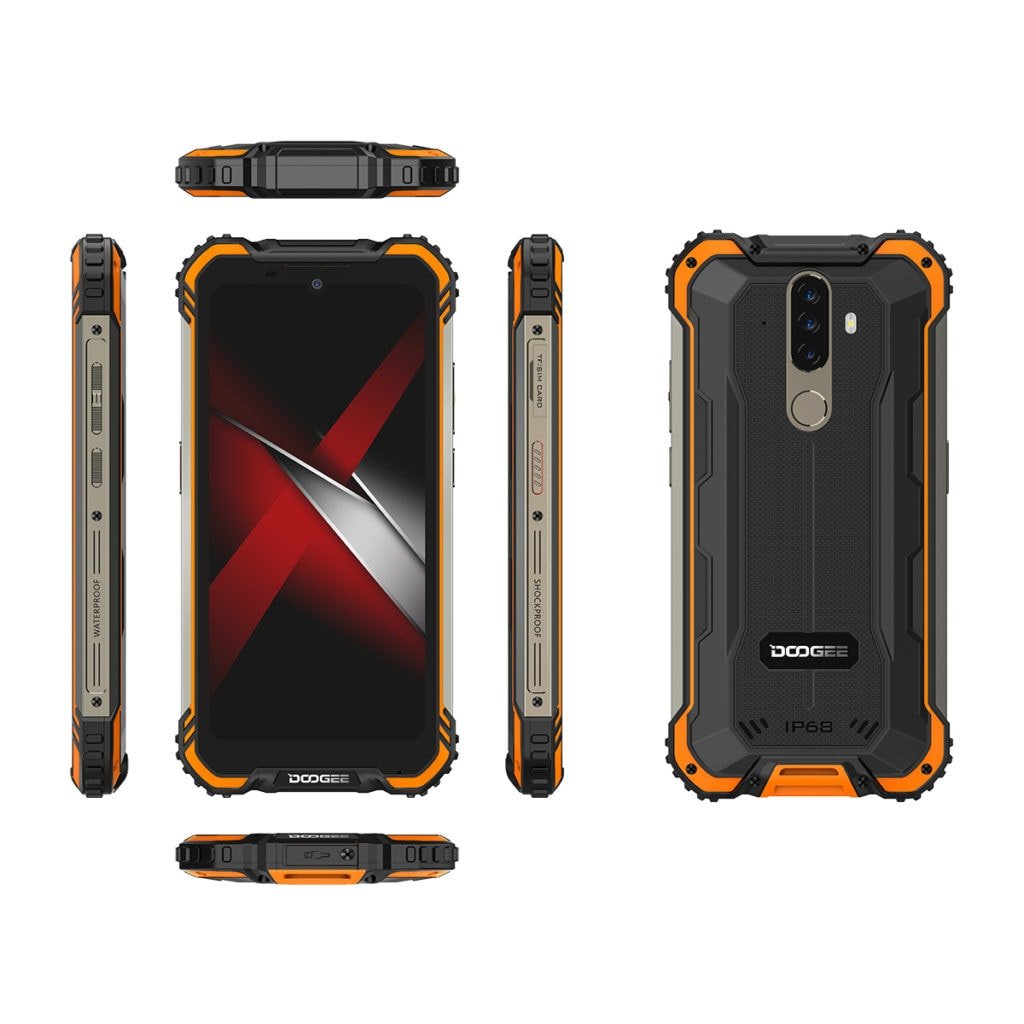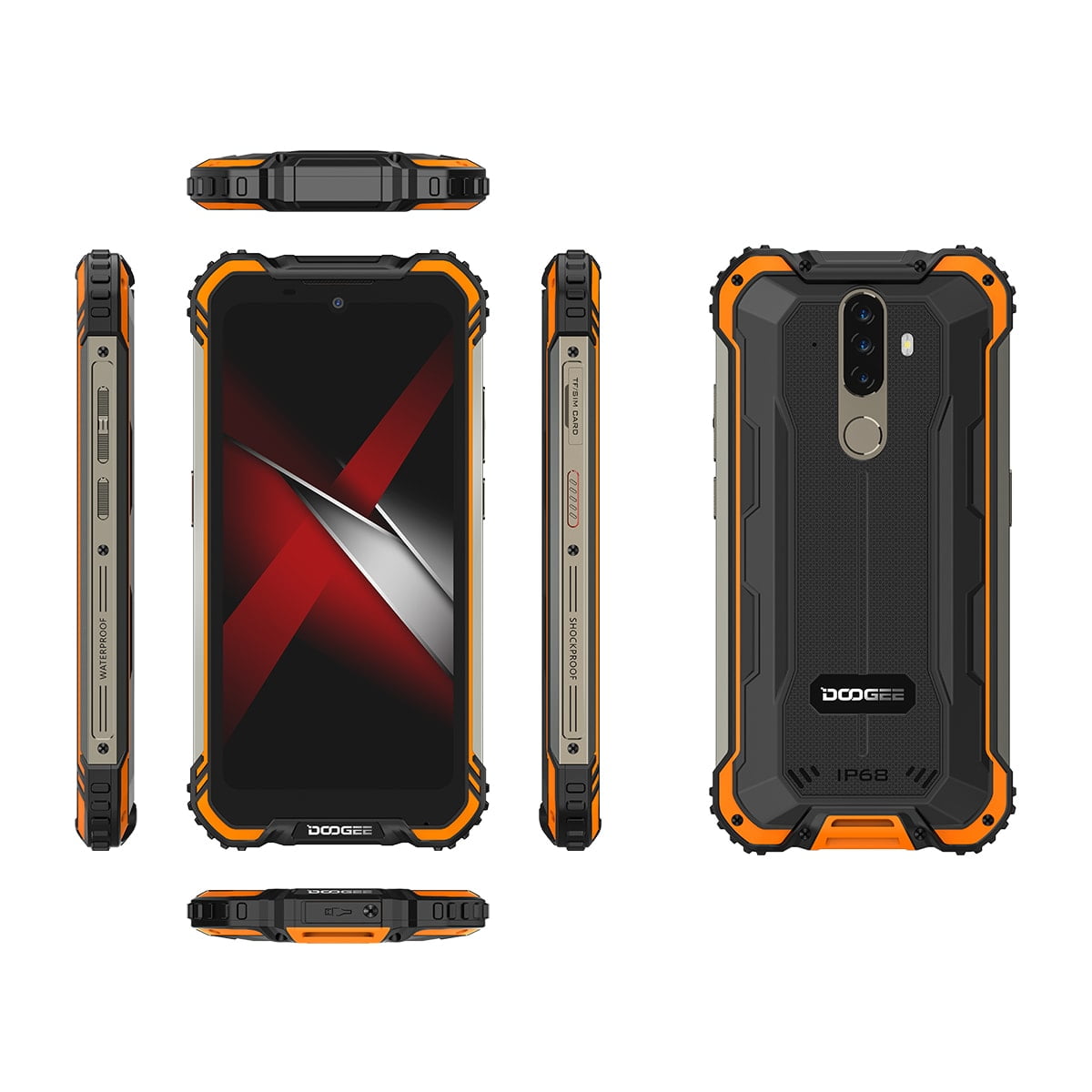 The S58 Pro features an impressive SONY IMX298 Triple Camera (16MP+2MP+2MP) to take pictures and videos with real clarity. The 16MP Samsung front camera gives great quality selfies with natural beauty using intelligent optimization on lighting, skin colour and texture details to bring out the best in every picture. With just one click users can turn on the underwater camera mode so swimmers and divers can take high-definition movies even whilst underwater making it even easier to capture memories and experiences. The ultra-wide angle camera allows the S58 Pro to produce panoramic pictures and uses a bokeh effect to sharpen images and keep them as vibrant as possible. The 2MP portrait camera also features portrait true restoration and 2MP macro camera includes clear freeze to produce the best images possible.
Security
Using a capacitance touch sensor with an ergonomic design, the S58 Pro can be unlocked with fingerprint ID eliminating the need for a password. Using 360-degree accurate identification, the phone can be unlocked in just 0.19 seconds.