I reviewed multiple EarFun earbuds last year, all of which offered good performance for the money.
Now they are back, with upgraded tech. Like many TWS earbuds this year, they employ the new affordable Qualcomm QCC3040 SoC which allows brands to offer aptX and Bluetooth 5.2 on the cheap.
Specification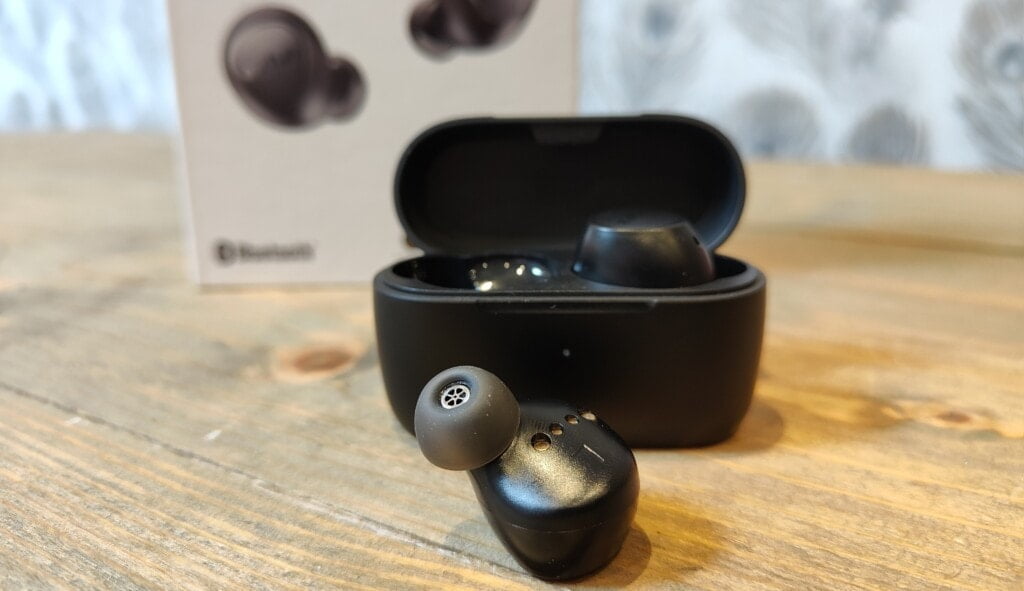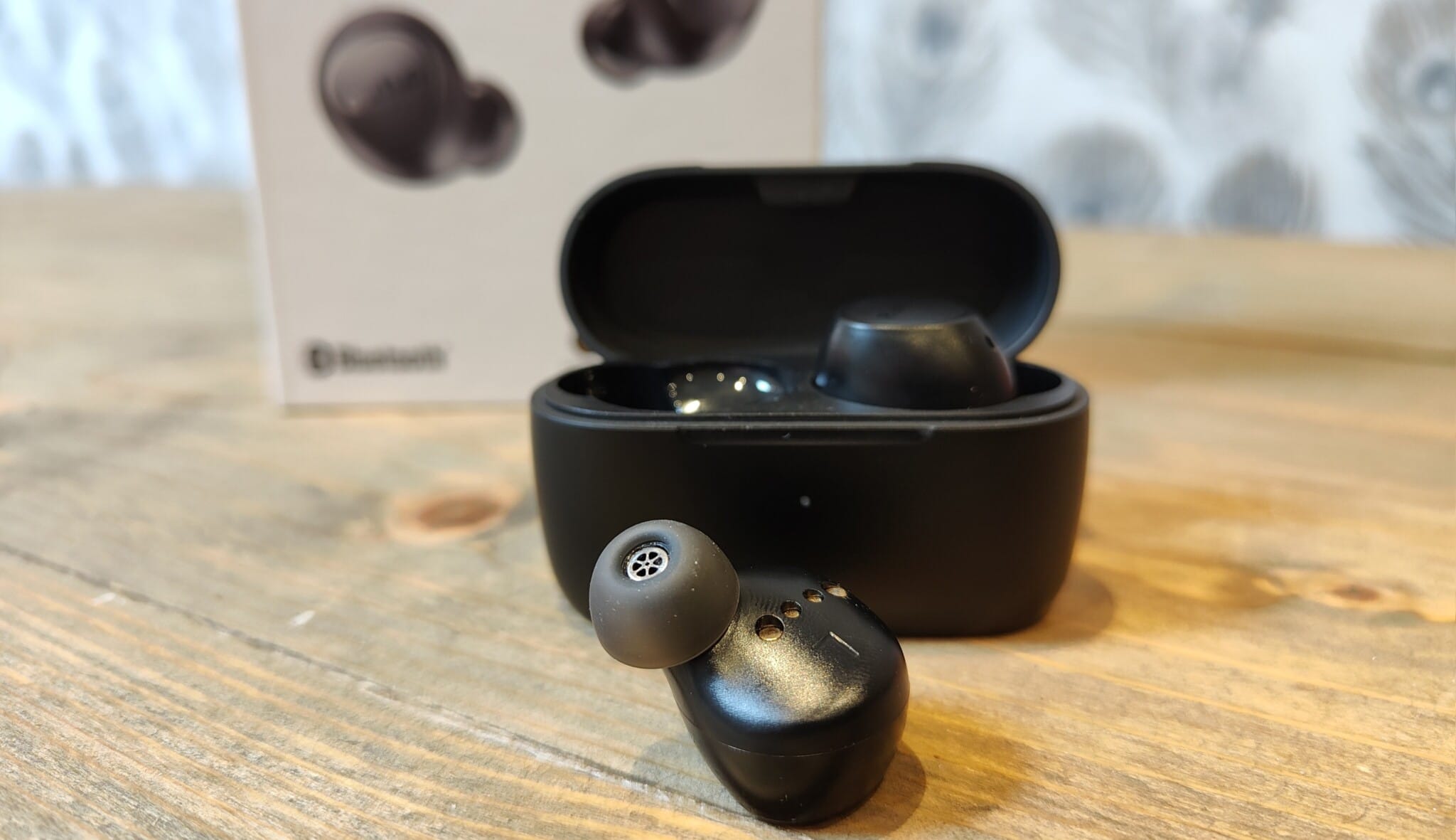 Build-in Qualcomm QCC3040 SoC with aptX Audio Tech
Latest cVc 8.0 tech for Superior Clarity Call Quality
Bluetooth 5.2 + TrueWireless tech offers stable transmission and Smooth Single Earbud Use
Balanced Immersive Sound with Dynamic Composite Drivers
60ms Super Low Latency Mode for Better Video & Gaming Experience
IPX7 Fully Waterproof with EarFun Unique SweatShield Technology
30-hour Playtime: 7 Hours + 23 Hours with Charging Case
Fast charging, 10 Min Charging = 2 Hours Playtime
Wireless Charging Compatible
Intuitive Touch Control + Volume Control
Activate Voice Assistant
Qualcomm aptX
These support aptX, AAC,  or SBC. It doesn't say specifically which aptX codec, so I assume it is the regular one. However, holding down the left earpiece and you are informed that low latency is switched on. This would imply that they are using aptX Low Latency, but there is no mention of it in the marketing materials. Subjectively, when using aptX LL, latency does seem to improve, there are fewer lip-sync issues in movies, and gaming does seem a bit better.
With cheap earbuds, I am not entirely convinced that aptX offers much benefit. I am fairly confident that it is the quality of the drivers that will be the weak point on any cheap earbud, not the bitrate of the stream. However, it is nice to have.  
Fit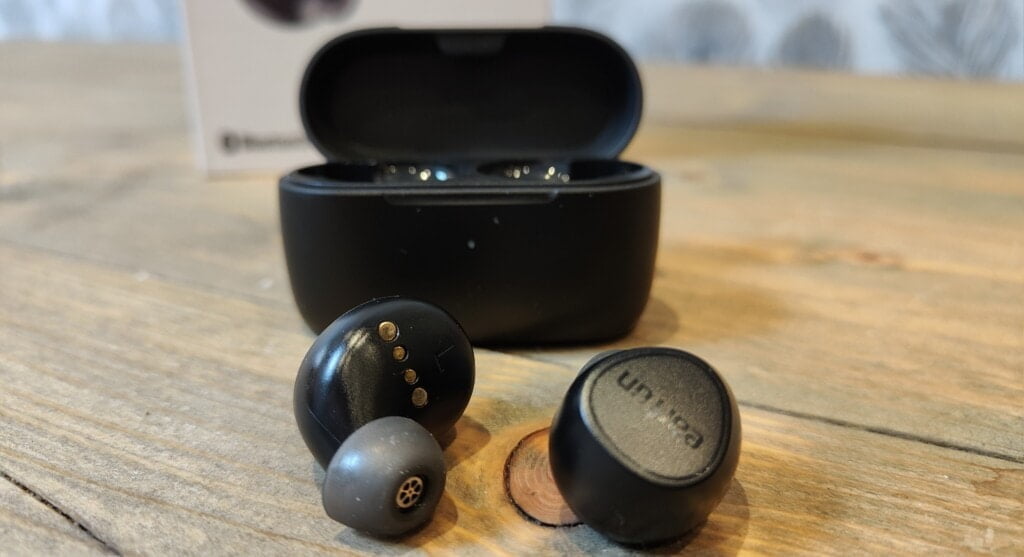 One of the stand out features of these earphones was the overall comfort. Obviously, this will vary between people. The earphones fit snugly into my concha and feel quite light, the ear tips create a good seal, and there is little to no movement at all.
I have used these for weight lifting, Zwift, and outdoor runs, and they have not fallen out once. The IPX7 rating gives me some reassurance that I can get as sweaty as I want without them dying on me.
You get three sets of ear tips, like most other brands. The tips themselves seem to have a shallower depth than normal earphones, and the silicon feels a bit thinner, perhaps aiding with the fit.
Sound Quality
Sound quality is surprisingly good. These are your stereotypical bass dominant TWS earphones. People wanting a neutral sound can look elsewhere.
However, most people are happy with the bass emphasis, and these will likely please you.
I'd say the bass is pushing almost into the excessive end of the spectrum, at higher volumes listening to Nobody Speak by Run the Jewels & DJ Shadow and found that the bass did overwhelm the other frequencies a little bit. In general, it is enjoyable, and it makes these a fun and lively earbud to listen to, it is a sound profile I find works particularly well with exercise when I want something more upbeat or aggressive.
Mids and highs are well represented. While the treble is boosted but not to much at the top end and I didn't experience any harshness. I found vocals quite clear and pleasant.
Microphone performance is OK. They work perfectly well for my needs, which is predominantly indoor use. If you use the phone a lot outdoors or in noisy environments, then more expensive earphones will offer superior performance.
Battery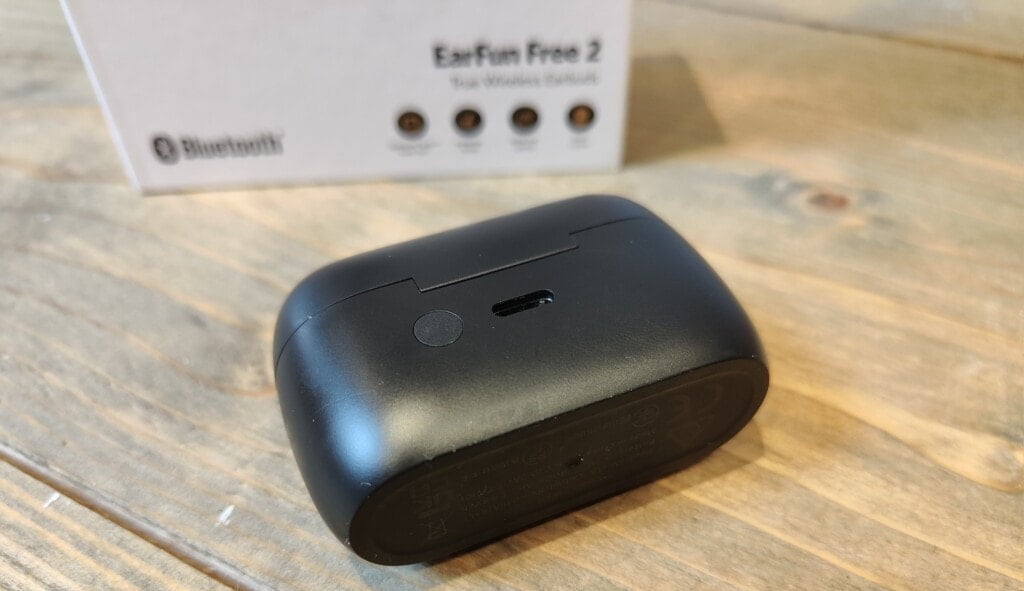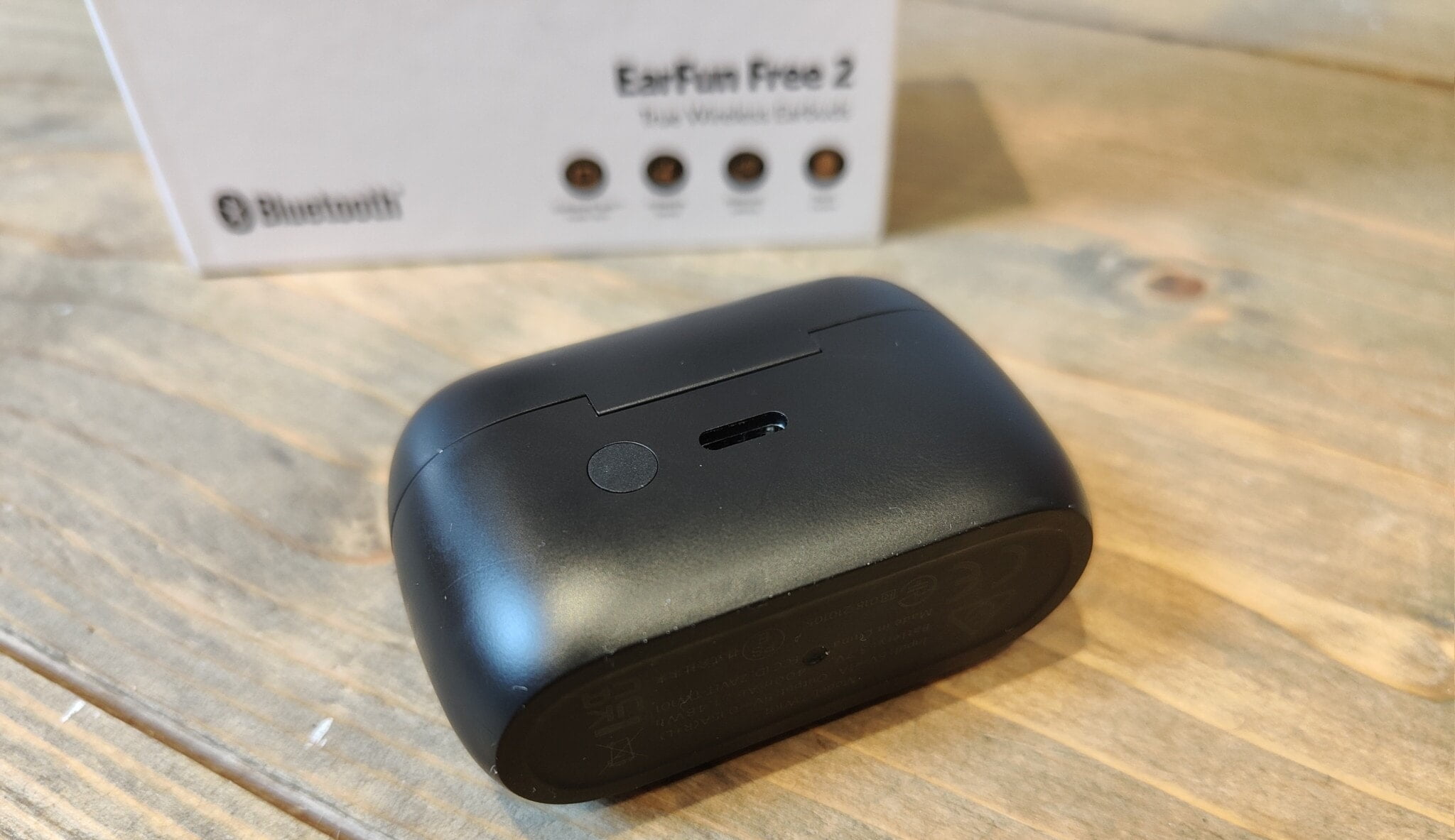 Battery life is superb, these are rated for 7 hours of play with 30 hours in total with the case.
I have not timed it exactly, but my normal routine with the gym or long runs can extend to 4 hours+ between putting them on and taking them off. They have shown no sign of dying during this time.
Surprisingly, these are Qi wireless charging compatible, something you don't often see with affordable headphones. I have a charging mat on my desk, so it is extremely easy and convenient to keep these full charged all the time.
Price and Alternative Options
The EarFun Free 2 are available on Amazon for £44.99 with a £5 off voucher available.
There are a growing number of affordable aptX earphones, largely thanks to that QCC3040 chipset.
The Edifier TWS1 Pro I reviewed in March uses the same chipset. They cost me but have a better battery with 12 hours + 30 from the case. From memory, I'd say the EarFun Free sound better.
SoundPEATS Sonic are also a QCC3040 based earphone, they cost £1 more but have an £8 off voucher currently, so a touch cheaper. They claim 15 hours from a single charge plus another 30 hours from the case. I haven't used these ones so can't comment on sound quality.
Overall
For the price, these are excellent, they sound good, fit well in the ear and are very comfortable to wear.
The IPX7 rating and 7 hour playtime make these particularly useful for fitness, I had no issues using these with running or weight lifting.
I am not sure how much benefit the higher bit rate aptX is on an affordable pair of headphones, but the low latency mode does help keep things in sync for movies or when gaming on the mobile.
Posted by Mighty Gadget Blog: UK Technology News and Reviews