Edifier have announced their latest TWS earbuds. These are a little bit different than the normal general use designs I have covered a lot recently.
The Edifier GM5 are geared towards the gamers market. The main thing that makes them a gaming earphone is the use of the Qualcomm QCC3046 chipset which allows the earbuds to feature the latest aptX Adaptive codec.
Then the earphones use an open fit design rather than silicon ear tips. This design tends to draw mixed reactions, but considering the popularity of Apple AirPods, there is certainly demands for it.
Just to give it some gamer credentials, Edifier have spruced up the generic looking case you normally get with earbuds with a contrast grey colour and LED lighting down the sides.
Price and Availability
The Edifier GM5 earbuds will be available soon with an RRP of £70
Main Features:
Bluetooth v5.2 and Qualcomm aptX low latency technology, for faster transmission and less interruptions.
ENC for clearer calls and listening and IPX5 rating to ensure splash and sweat proofing.
8 hours playback with an additional 32 hours via the compact charging case.
Changeable audio profiles depending on use to enhance sound delivered.
Easy to use on-ear controls.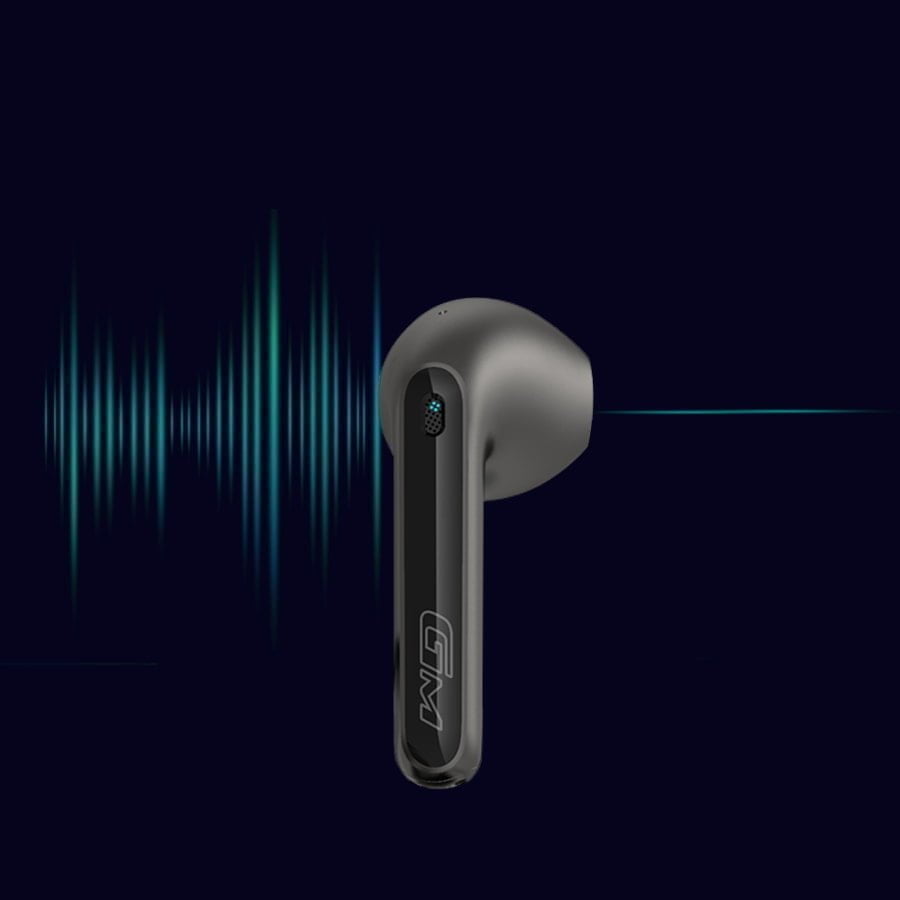 aptX Adaptive vs aptX Low Latency
aptX Adaptive replaces aptX Low Latency and HD and combines them into an adaptive codec that will adjust the performance based on usage scenarios and the connectivity conditions. It is also backwards compatible with aptX & aptX HD.
Technically, it has a higher latency than aptX Low Latency with 50-80ms vs the sub 40ms. However, competing codecs typically offer 150ms-200ms.
aptX Adaptive should provide a more stable connection and improved battery life compared to the previous generations, because it will always use the best bitrate for the conditions available.
Specifications:
Full Press Release
Edifier International, manufacturer of consumer audio electronics for both the lifestyle and multimedia markets announces its latest Gaming GM5 earbuds.
With mobile gaming and video streaming being the forefront of the GM5 construction, countless trials and tests were conducted to ensure that these wireless earbuds would meet the true gamer's specific needs. The contrast of grey matte and gloss black on the charging case conveys quality, while the LED lighting on either side of the case incorporates aesthetic gaming design.
Featuring the latest Bluetooth v5.2 wireless connectivity and merging with Qualcomm chipset QCC3046 and aptX adaptive audio decoding, the GM5 produces high quality signal transmission with minimal interruptions and ultra-low latency. This combination allows for immediate sound communication from the game to your ears, ensuring you hear every move of your opponents.
Low-power consumption ensures that the GM5's eight-hour playback time can be put to maximum use: with an additional 32 hours available via the portable charging case. Level after level can be completed without any lagging or low battery notifications for gamers, streamers, or mobile show bingers.
Environmental noise cancelling technology means that you can talk quite clearly with your teammates in the 'battlefield'. ENC removes any external noise for clear communication during calls, and with dual microphones on each earbud, your voice is distinctively picked up. Use the earbuds individually or together for a greater range of uses.
Each earbud also includes touch controls, easily switching between gaming or music audio profiles and ambient mode, further enhancing your listening experience. You are also able to play, pause, accept or suspend a phone call and skip music tracks by a simple tap.
Included in the box is a Type – C charging cable, protective silicone case to ensure your earbuds and their case stay in mint condition, and a lanyard with a carabiner for easy transportation. The IPX5 rating – splash and sweatproof – and ergonomic half-ear design also guarantees comfort for long-term use.
Posted by Mighty Gadget Blog: UK Technology News and Reviews