EPOS has traditionally made gaming headsets and external gaming-focused DACs. However, since their separation with Sennheiser, they have been expanding their horizons. First with the GTW 270 TWS earbuds and now with a USB streaming mic.
Key Features:
24-bit 48KHz Studio broadcast quality
Four pickup patterns – cardioid, stereo, bidirectional and omnidirectional
Comes with desk stand and has a standard 3/8" thread, so it can be mounted on a boom arm.
No-latency headphone output
On-the-mic controls for volume, gain, mute and pattern
Hassle-free plug and play USB microphone for ease of use
Synchronized with PC for volume adjustments
EPOS Gaming Suite for audio customization
Reliable and robust build quality
Sony PS4 & PS5 Compatibility
This microphone is designed for the PC, but it is compatible with the PS4 with PS5 compatibility in the future. There is no timeframe to release a firmware update to enable PS5 compatibility, but updates will be posted on their Twitter feed.
Set-Up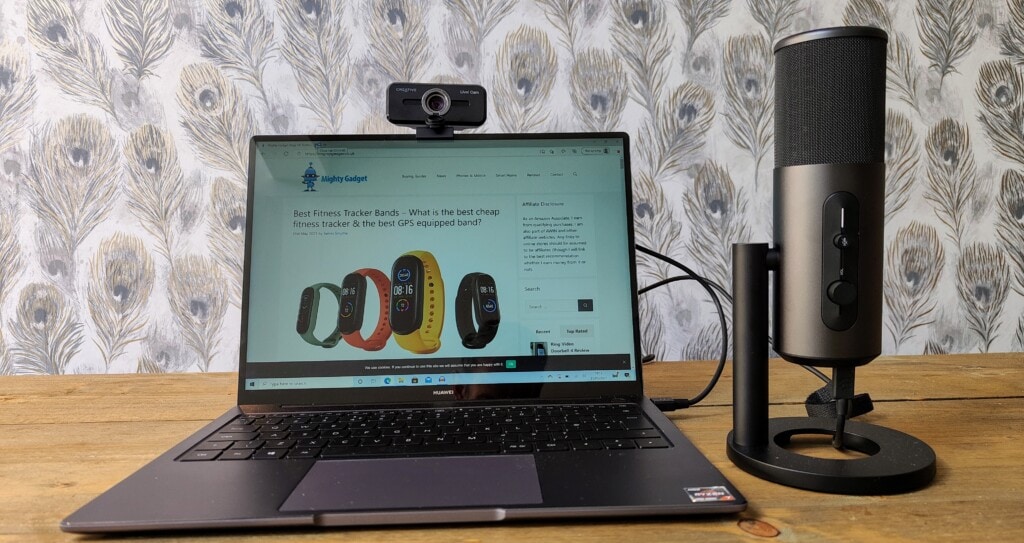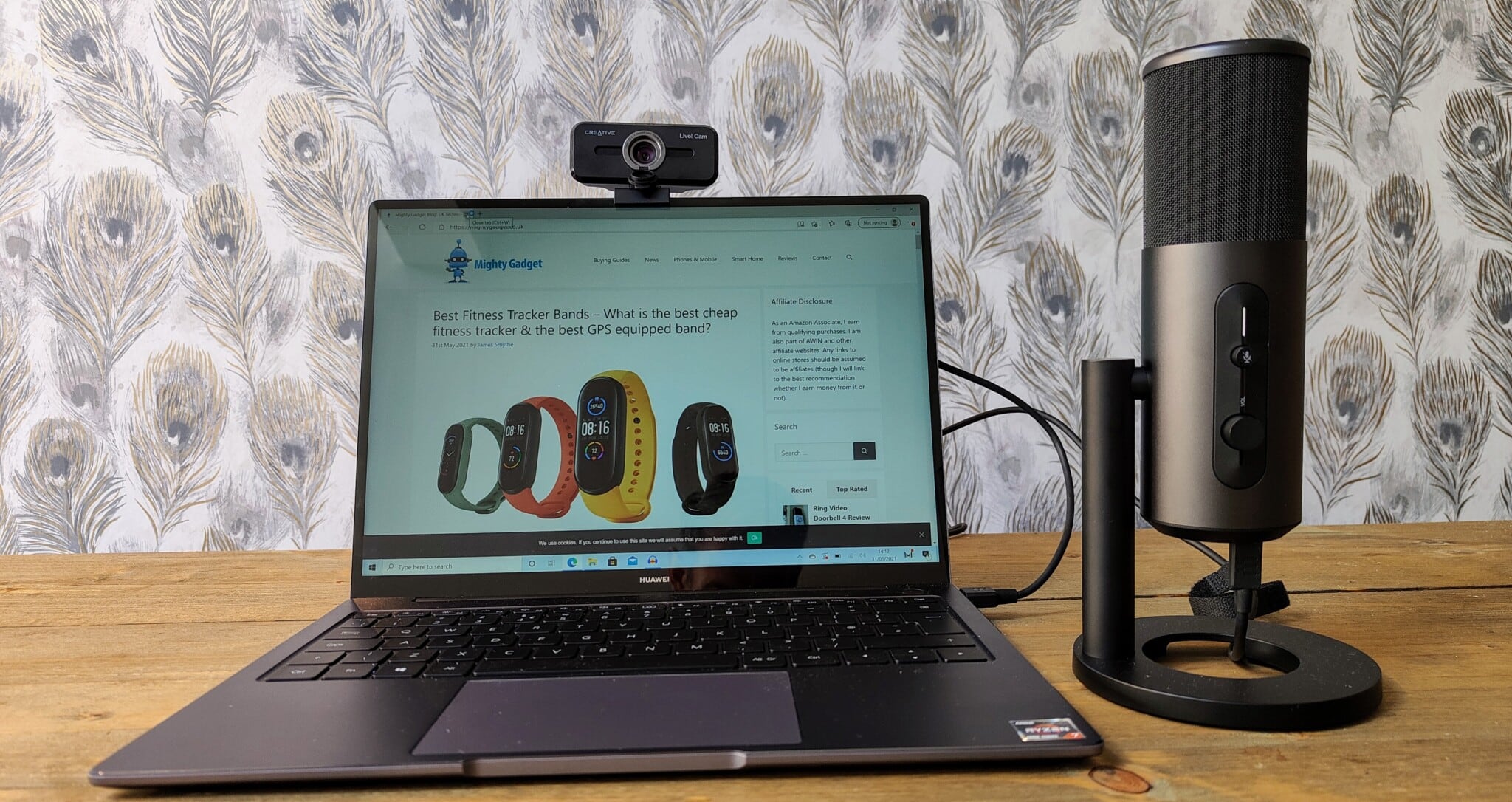 The EPOS B20 comes with a circular desk stand with the main stem using a 3/8" threaded hole, so you have the flexibility to mount it to a boom if you want. Some older microphones on the market used the legacy microUSB connection, which annoys me more than it should. Not so here; you have USB-C and a very long cable giving you plenty of flexibility where and how you mount it.
Unlike some soundcards such as the EPOS GSX 1200, there is no need to go into the Windows settings to adjust the sample rate, it uses 24bit 48KHz as standard.
I have some issues with the EPOS gaming software, I am not sure if this is a bug with me testing a device that has not been launched yet or a deliberate feature.
If I want to use the software, I am unable to use my PC speakers, which run the optical out of my motherboard to my FIIO K5 Pro DAC. I have to have the mic as my default audio device. The 3.5mm jack is needed for latency-free simultaneous monitoring, so it is possible this is a deliberate feature.
It is not the end of the world. For most calls, I will wear a headset connected to the 3.5mm jack. Or alternatively, the microphone works perfectly well without the additional software features.
In Use
I am not a huge streamer, so I predominantly used these for calls throughout the past few weeks, I mainly used it with a headset plugged in via the 3.5mm jack, but occasionally using speakers too.
My microphone for the past few years has been the Blue Yeti Nano, which is a superb microphone but a little lower down in price and therefore spec and performance.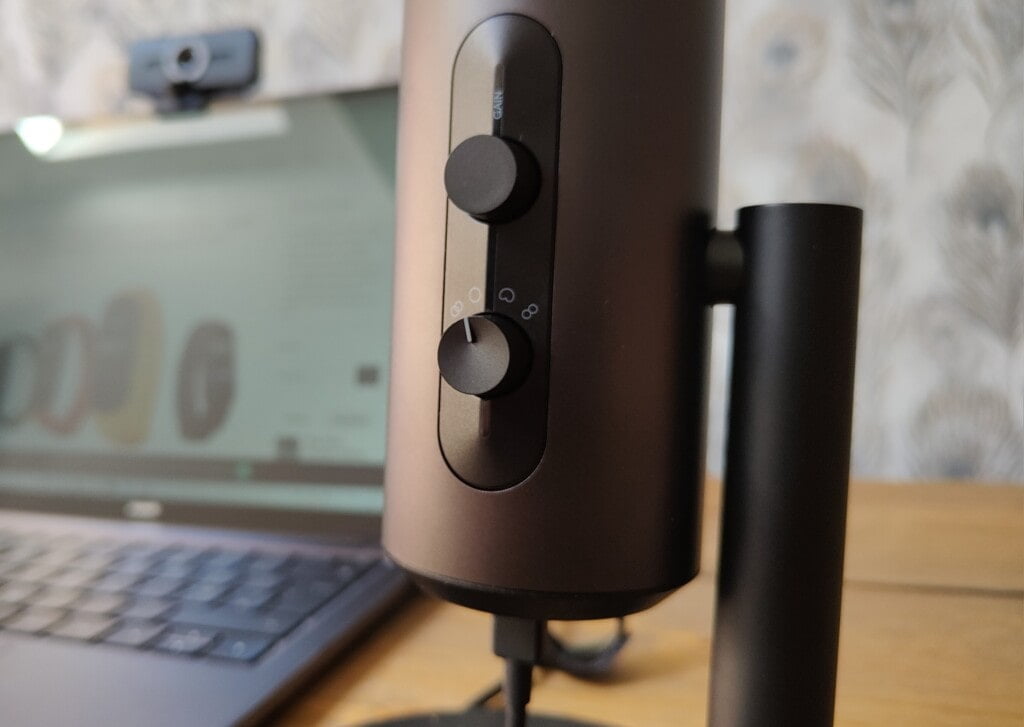 With this microphone, there is a switch for the four different pickup patterns, and it is not something I have paid much attention to in the past. Now, with a physical switch, I can clearly hear the benefits of each option. Most people, in a similar scenario as me, using the microphone for solo use will want to stick with cardioid, which significantly reduces background noise from sounds around your room.
Using the EPOS gaming suite, you have a variety of enhancements to improve the quality further. You can apply a voice enhancer to make your voice be warmer or clearer.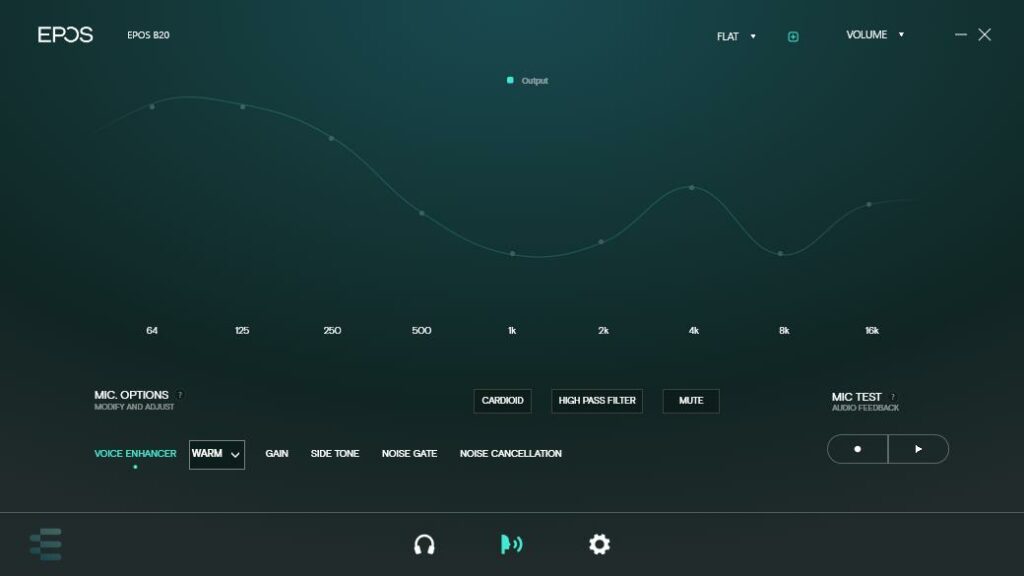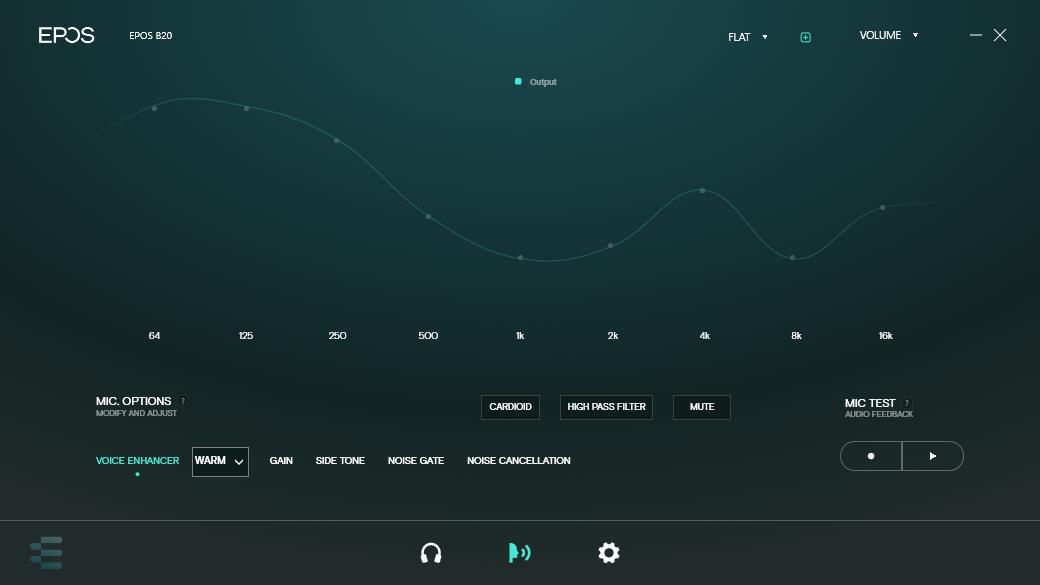 There are also various other features, including sidetone , which I found useful when setting up the microphone, to find the best levels to use. Noise gate and noise cancellation which can help with unwanted sounds.  With noise gate you will need to experiment with the levels to find the best solution.
Overall performance is superb, as a northerner that is prone to mumbling a little, I need as much help as possible to make sure my voice is clear as possible, and this has worked perfectly. Once I had experimented with the settings, I knew that I could jump on a call, and my audio would be as good as it possibly can be. I am not sure if the voice enhancer element offered many benefits but it is nice to have the option, and you can experiment to find the best setting.
Price and Alternative Options
The EPOS B20 is being launched at €/$ 199 or £179 and is available direct from Epos Audio
This places it in the upper end of USB microphones. The Blue Yeti Nano, which has served me reliably for the past few years, is £99. The flagship Yeti X is £159, which has a similar specification to the EPOS B20 with four polar patterns and 48 kHz 24-bit sampling.
The HyperX QuadCast S is €179.99/£159.99 features dynamic RGB and also four polar patterns, but the same rate is lower at 48kHz/16-bit
The Elgato Wave:3 is £159.99, and it only has a cardioid pickup pattern but offers 24-bit / 96 kHz sampling, and there is an optional pop filter.
Overall
The EPOS B20 microphone is superb, offering premium performance while retaining the convenient USB connectivity rather than XLR.
The four pickup patterns are likely overkill for the vast majority of people but this will be handy for anyone wanting to do something a little different than solo streaming or calls.
The main issue this has is the slightly higher price than competing models, in particular, the extremely popular Blue Yeti X.
Posted by Mighty Gadget Blog: UK Technology News and Reviews