Modern-day cars come packed with a host of technology to make our commute safer and more convenient. But with so much on offer, it can be hard to know which features and functions will be the most beneficial to you. So, here is a handy article highlighting some of the best tech available in the automotive market.
1. Apple CarPlay and Android Auto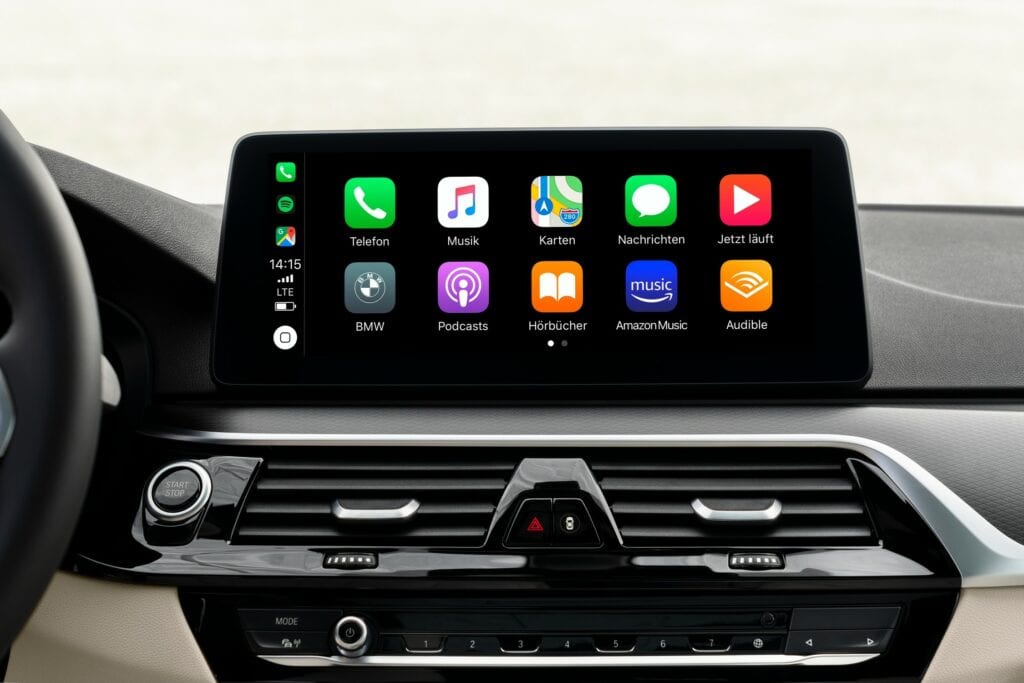 Mobile device connectivity is not a new concept, and ever since the early Bluetooth systems in the 2000s, people have been able to enjoy their media on the move. However, the latest developments in Apple Carplay and Android Auto have revolutionised how you can consume your phone's media and functionality on the move.
Both offer impressive on-board connectivity allowing you to use a host of your phone's functions completely hands-free while on the road. This includes enhanced voice control, which enables you to dictate replies to text messages.
You can also use the satnav on your phone, through your car's larger infotainment screen and stream your favourite music through apps like Spotify.
So if staying connected on your commute is essential for you, then Apple CarPlay and Android Auto are a must-have. Fortunately, both are standard across a wide range of models, so there is no need to splash out to get impressive connectivity.
2. Parking Technology
If the mere thought of parallel parking sends you into a sweat, then any tech which promises to make parking easier is likely to be an essential option. Fortunately, there is a variety of functions available to help ease your parking woes.
Parking sensors are now pretty standard in many models and are something to look out for to give you an extra boost when reversing. They operate by providing an audible cue when you are getting too close to an obstacle.
A reversing camera or 360-degree camera gives you even greater confidence by providing a comprehensive view of what is going on around you as you try to manoeuvre into a parking space.
The most advanced feature currently available is Parking Assist which effectively parks the car for you, thereby completely removing the hassle of parking. It's not usually available on base models but is well worth the upgrade or additional cost if you regularly find yourself trying to squeeze into tight spaces.
3. Autonomous Emergency Braking (AEB)
Autonomous emergency braking (AEB) is said to be one of the most important developments in car safety since the invention of the car seatbelt. It is claimed AEB could save around 1,100 lives and prevent over 122,860 casualties over the next decade.
So what exactly is it?
AEB monitors the road ahead, and if it senses a potential collision and the driver does not react in time, it will apply the brake to prevent an accident.
The good news is that AEB is now mandatory on new models, so there is no need to worry about paying extra for this essential safety function.
4. Heated Windscreen
It's the middle of winter, you are running late, and surprise, surprise, your windscreen is frozen over. Sound familiar?
If so, then a heated windscreen could well be the essential function you need from your car. By heated windscreen, we don't mean blasting your windscreen with the heating system. A proper heated windscreen has elements embedded into the glass, so can disperse ice in mere seconds.
Ford developed the first heated windscreen system and marketed it as the Ford Quickclear system. However, the same kind of system is now available across many manufacturers.
So if you are ready to wave goodbye to frosty morning flusters, then a heated windscreen could be well worth investing in.
5. Adaptive Cruise Control
Adaptive cruise control brings greater control to the standard cruise function. You can set both your desired speed and distant from the car in front, so you can relax a little more on every journey.
Adaptive cruise is useful for both urban and motorway driving as the car can handle the braking and acceleration for you in both settings. Sure, you still need to keep a good eye on what's going on around you, but it is reassuring to know that the car can monitor your environment and react for you to safely keep you at a steady speed.
Adaptive cruise may seem like a bit of a luxury, but it is one of those functions that once you've had, you'll wonder how you managed without it.
6. Keyless Entry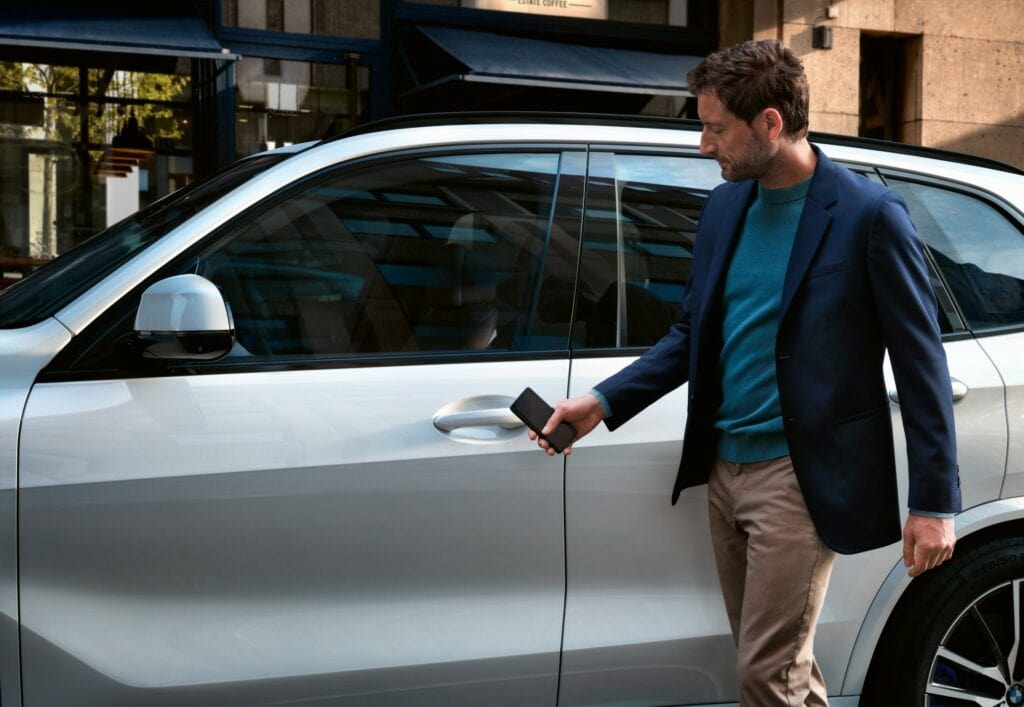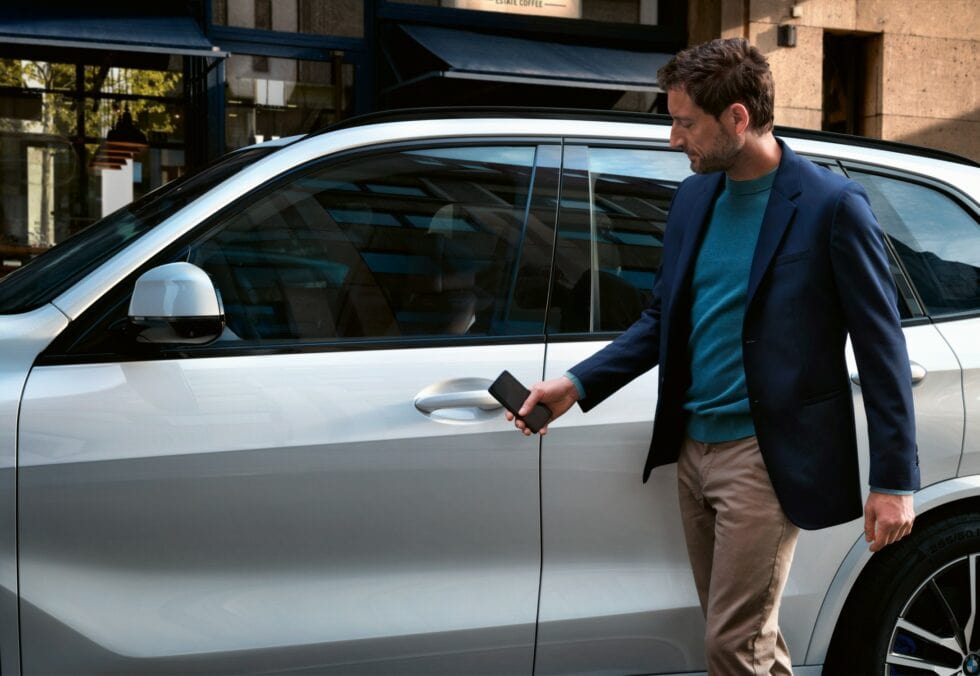 If you are fed up with scrambling around in your bag or pockets for your leys, then keyless entry is something you are sure to find useful.
To gain entry to a car with keyless entry function, you simply need your car key to be present when near the car to access it, there's no need to dig out your key and press any buttons. So it makes things a whole lot easier, especially when you are in a rush.
Like most technologies keyless entry was first available on high-specification model, but is slowly filtering down into more mainstream models. There have been some security concerns raised, but manufacturers have been quick to respond and the result is even more secure cars.
7. Hands-Free Tailgate
Like keyless entry, a hands-free tailgate helps improve accessibility to your car. A hands-free tailgate is even more helpful as it enables you to open the boot of your car by simply waving your foot under your rear bumper. It means you can carry goods out to your car and open your boot without having to put anything down, making loading far easier.
As an added benefit, many systems are adjustable, so you can set the tailgate to only open to a certain height which is useful when you have limited space, for example when you are parked in a garage.
Find a car with the functions you need
As the majority of the technology we have mentioned in this list is available in brand new cars, the best place to start is by searching which cars are suitable for you. Then you can start narrowing down the models that come with all the tech you need to make life on the road that bit easier.
Posted by Mighty Gadget Blog: UK Technology News and Reviews