Etymotic have long been the go-to brand for many audiophiles, and they are famed for the tubular design of their earphones which provide quite an intrusive fit but offer exceptional noise isolation.
The company is now launching its latest flagship earphones with some big claims as well as a design change that may be controversial with die-hard Etymotic fans.
There are several key points about these new earphones.
Etymotic EVO Design
They have now ditched the tubular design with a housing that is designed to fit in the concha of your ear.
At first glance, this looks like a generic design that many other brands use, generally, it works quite well, keeping the weight of the earphone balanced within the domed concha.
However, being Etymotic, they have also managed to include a long stem that should penetrate deeper into your ear canal than any other brand I am aware of. The depth of insertion is not for everyone, but you generally get used to it and eventually come to appreciate the benefits it offers.
It will be interesting to see how the outer casing affects your ability to insert the stem into your ear, the older tubular design allowed you to play with angles a bit more.
The press release states:
The EVO is a culmination of 30 years of earphone engineering research and innovation
The Etymotic engineering team, utilizing years of research on the physiology of the ear, designed a shell that fits comfortably in the concha of the ear making for a semi-custom design that fits the majority of people.
I am going to agree that Etymotic probably has a better understanding of ear anatomy than me.
Etymotic EVO Triple Balanced Armature Drivers
Triple Balanced Armature Drivers: Dual low, single midrange/treble
Frequency Response: 20 Hz – 16 kHz
Impedance: 47 ohms
Sensitivity: 1khz – 99 dB SPL at 0.1V
It is not just about the design though, this is the new flagship earphone from Etymotic and their first multi-driver earphone. They are making some big claims that these are the most accurate multi-driver earphone on the market.
The EVO was created to match the audiophile's lifestyle. By using a two-way design, it produces a tight, low-end sub bass while providing a true and transparent sound across the entire frequency spectrum. Beautifully integrating three balanced armature drivers into a molded stainless-steel shell, the Evo truly is beautiful in both sight and sound.
Etymotic EVO Cable & Connector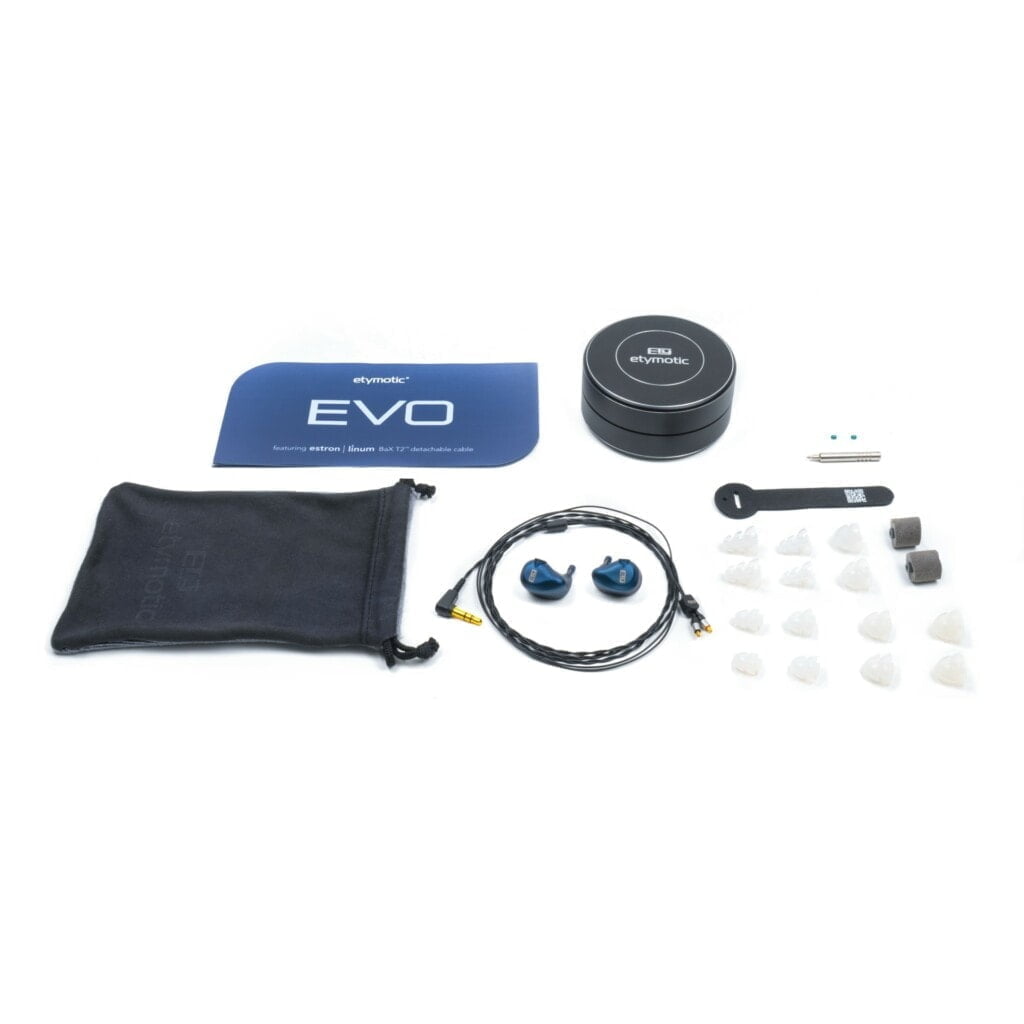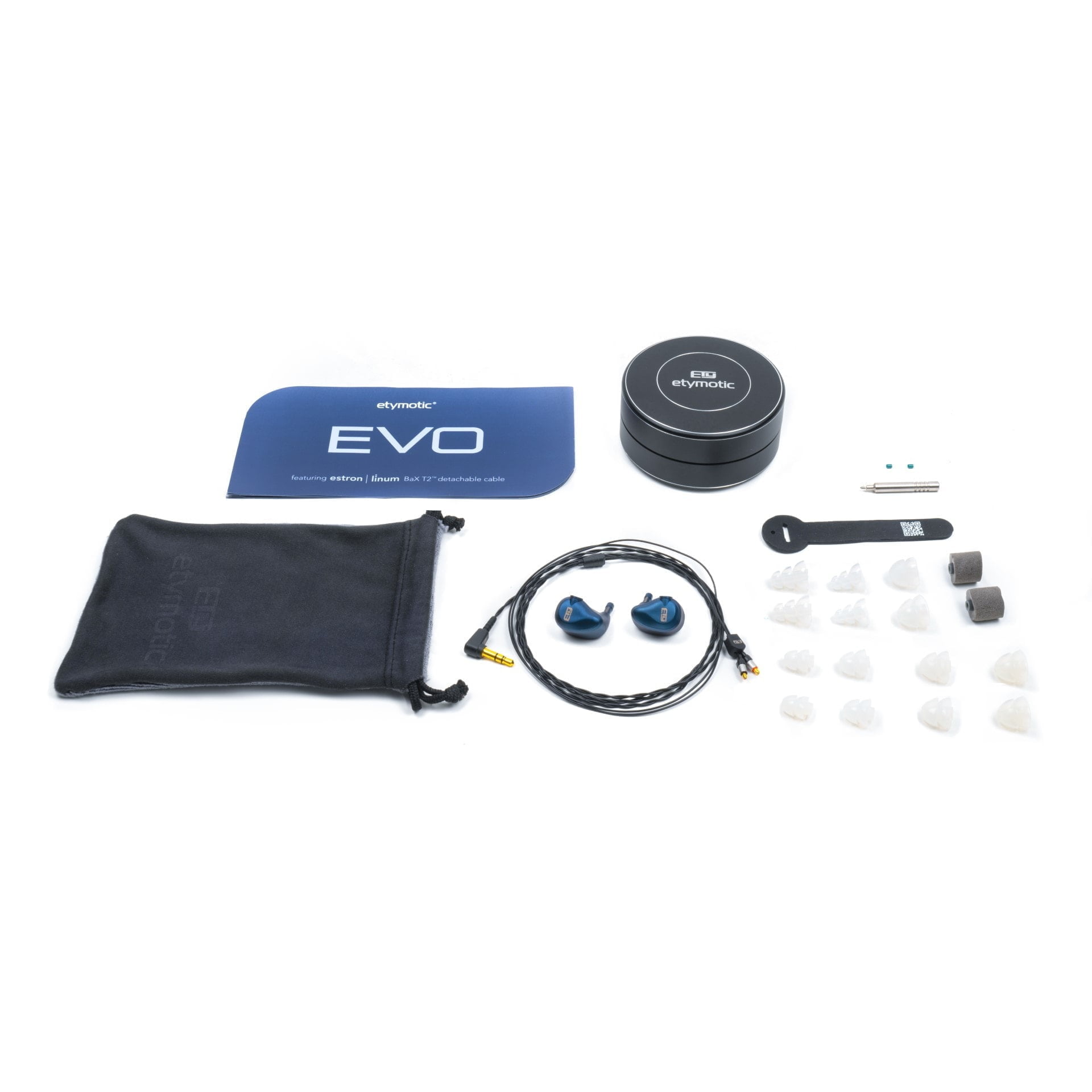 The Etymotic EVO comes with a new Estron T2 Talon Connector.  The T2 Talon is a superior connector that is small, lightweight, and will far outlast the competition. 
In partnership with Estron, Etymotic has also included an ultralight, low impedance Linum BaX cable that was designed to be durable while remaining almost invisible while you wear it.
It looks like the Linum BaX cable costs around £100 just by itself.
Price and Availability
The Etymotic EVO is available to pre-order now for £499.95/$499.95 at hifiheadphones.co.uk (UK) and etymotic.com (US). Stock will be available from the 11th June 2021 and will also be available on amazon.co.uk.
Posted by Mighty Gadget Blog: UK Technology News and Reviews