Home surveillance tech is getting scarily advanced, and the consumer sub-brand of Hikivision, Ezviz, is one of the companies at the forefront of this technology.
I am a huge fan of both colour night vision and AI object detection. Now, these have been combined with a PTZ camera to offer AI automatic tracking of anyone that enters your property. This model works with microSD or the EZVIZ Cloud Service. There is no mention of NVR support, and as usual, it is unlikely this will support ONVIF.
Key Specs
360-degree Pan/Tilt Visual Coverage, manually operate via the EZVIZ app on your smartphone
Secure the outside of your home, all angles covered
Colour Night Vision and Spotlight Deterrent
View Live or Playback HD footage at any time via the App
AI Human Detection, avoid false alerts
Easy Setup and Installation via the EZVIZ app
2 years' warranty and 24/7 Tech Support
Compatible with Amazon Alexa, Google Assistant and IFTTT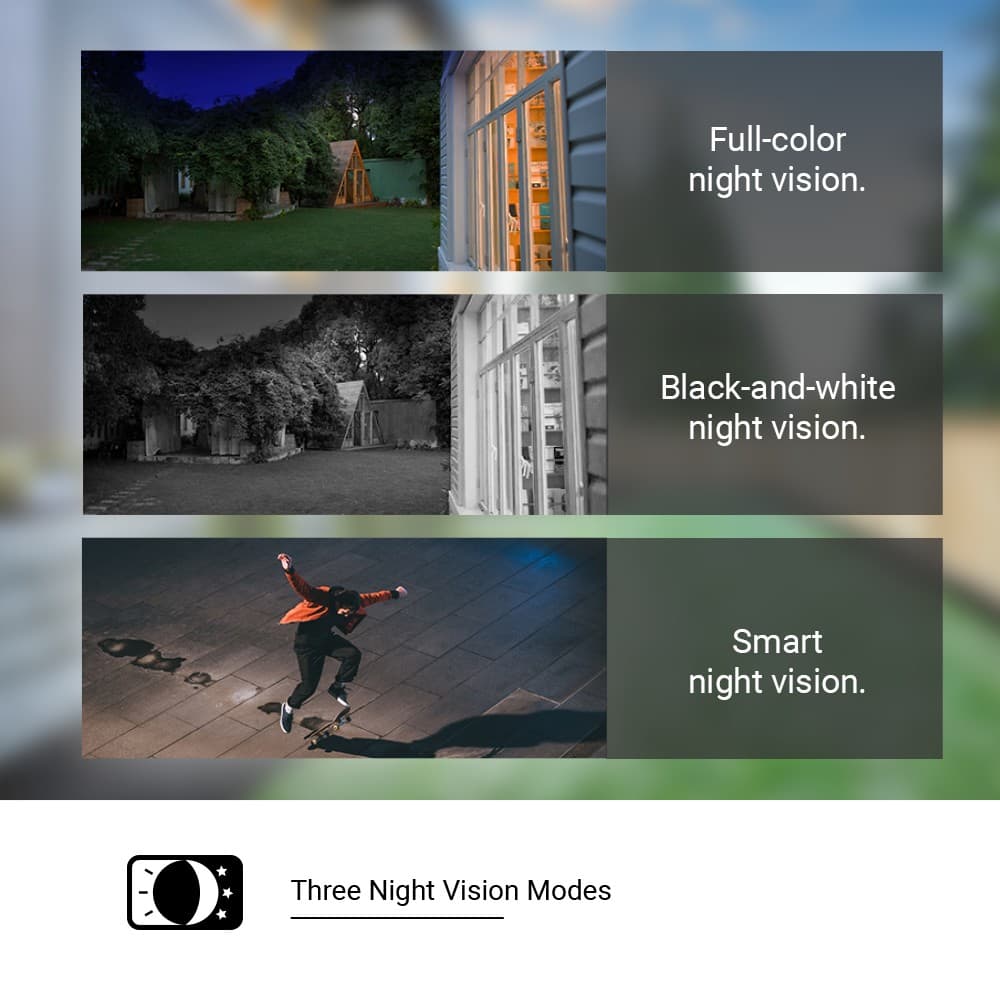 EZVIZ C8C Press Release
Introducing the next gen pano camera for outdoor use – Boasting clear images, colour night vision, AI Human Detection capability with manual pan/tilt feature via the app and zoom functionality and spotlight deterrent, this is the ultimate outdoor camera
Pan/Tilt/Zoom & Motion Tracking with AI – After enabling the pan/tilt function via the app, you can manually move the cameras field of view and even allow zooming in up to 4x to track a moving object so you can easily tell what's going on when viewing live. Your surroundings are covered with this outdoor pan/tilt camera. With a 352° horizontal rotation and 95° vertical rotation, the C8C gives you an easy overview of all that's around you. AI Human detection technology helps avoid false alerts and gives you focus on what matters.
Three Night Vision modes – Choose Colour Vision, Black & White or automatically switch between the two using 'Smart Night Vision'. In this mode, the C8C will automatically switch from black-and-white monitoring to colour monitoring, turning on the spotlights when it detects human movement. The alert video will be recorded in full-colour, so you get all the details needed. Now that's pretty smart!
Deter Suspicious Behaviour – Coming with two spotlights for active protection, the camera allows you to manually flash the light via the app or set it to flash upon detection of people passing by.
Amazon Alexa & Google Home Compatible – Using the sound of your voice you can view live footage via your Amazon Alexa and Google Hub
Hear what is happening – The built-in noise-cancelling microphone picks up clear audio and lets you hear and see what's happening in your backyard wherever you are.
App Features – With the EZVIZ app you can manage and view your camera live. In addition to this you can set schedules, create detection areas and review/share previous footage. Turn your cameras on or off automatically when you leave home or arrive, with the new geo-fencing feature.
Storage of footage – Save money on storage and bandwidth. The camera features the advanced H.265 video compression technology, achieving better video quality with only half the bandwidth and half the storage space of the previous H.264 video compression standard. So whether you use a MicroSD card (Up to 256GB) or our cloud subscription service, you will get the best results.
Posted by Mighty Gadget Blog: UK Technology News and Reviews
Thanks for reading, check out Mighty Gadget Blog: UK Technology News and Reviews for more Tech news!