My first experience with Final Audio was the VR3000 Gaming Earphones which offered impressive performance with a sound profile that helps improve your gaming somewhat.
The A3000 is the latest release, more musically focussed this time and currently available to buy from HiFiHeadphones for a touch under £100. There is then the slightly more expensive Final A4000 which is priced at around £120.
Specifications
A new standard at the price range with a transparent and natural response
Driver: Dynamic driver (newly designed f-Core DU driver unit)
Sensitivity: 98dB
Impedance: 18Ω
Ergonomic and organic IEM shape design with superior comfortable fit
Ear hooks with lock mechanism eliminate cable touch noise
Original detachable OFC audio cable with 2-pin connectors
Original silicon eartips in five different sizes
Design & Fit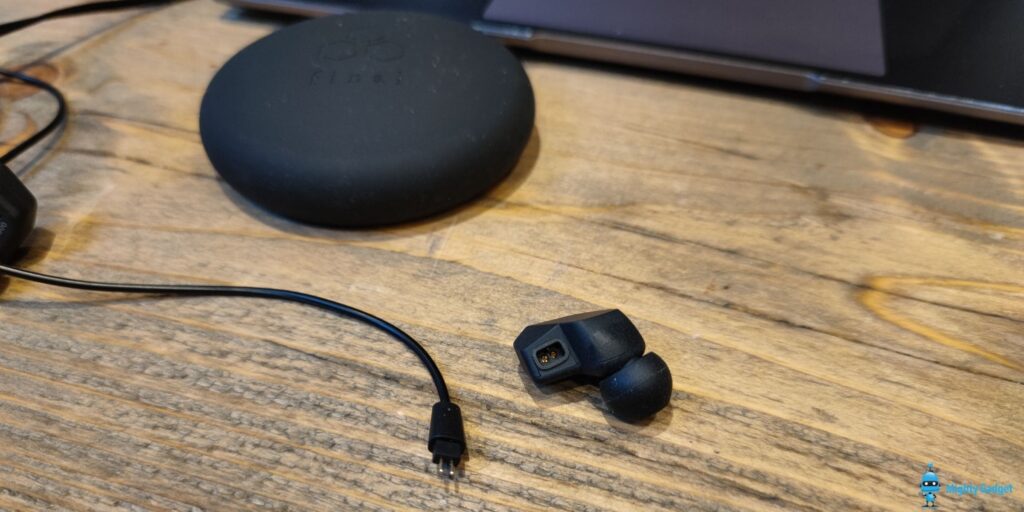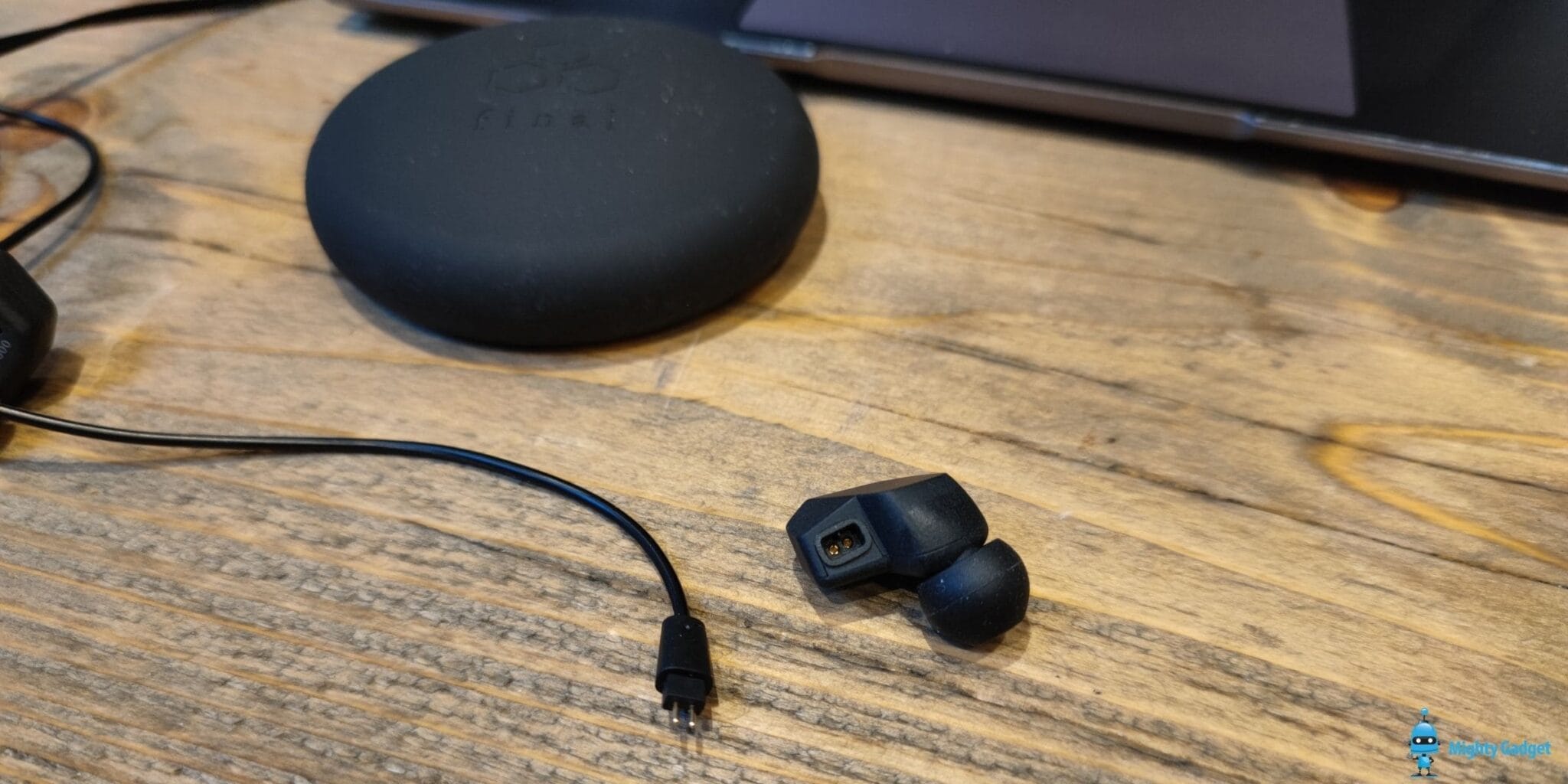 These have a similar design to the VR3000, and I am a big fan. For me, they are super comfortable to wear for long periods and feel very light in the ear.
They are designed to loop over your ear, and there are some plastic hoops included in the package; though I rarely felt I needed them,
These have a detachable 2-pin cable that uses the 0.78 standard with a recessed fit. I am not sure what the upgrade options are like with this cable, but there are plenty of 3rd party replacement cables should you need one.
The included cable doesn't look all that premium being a plain plastic black, but the overall performance has been excellent from what I can tell.
Sound Quality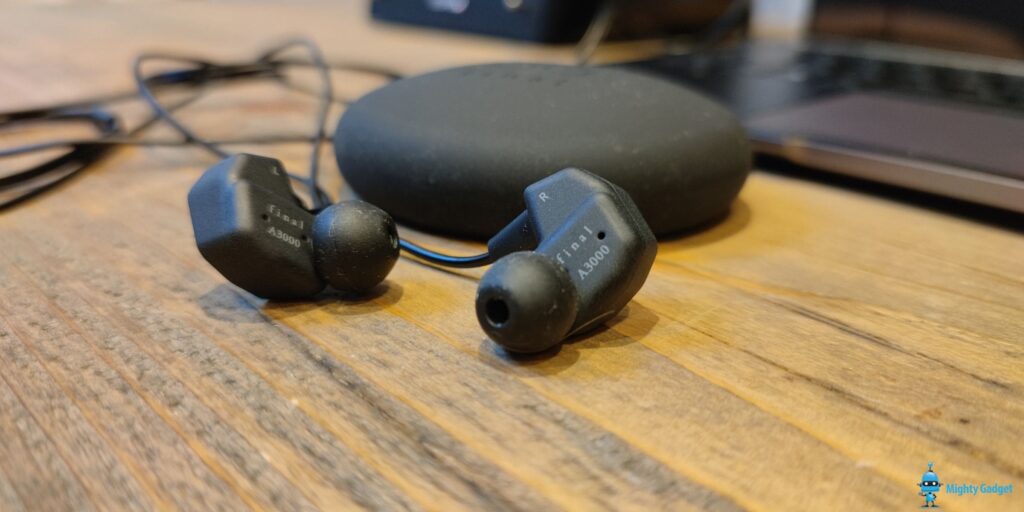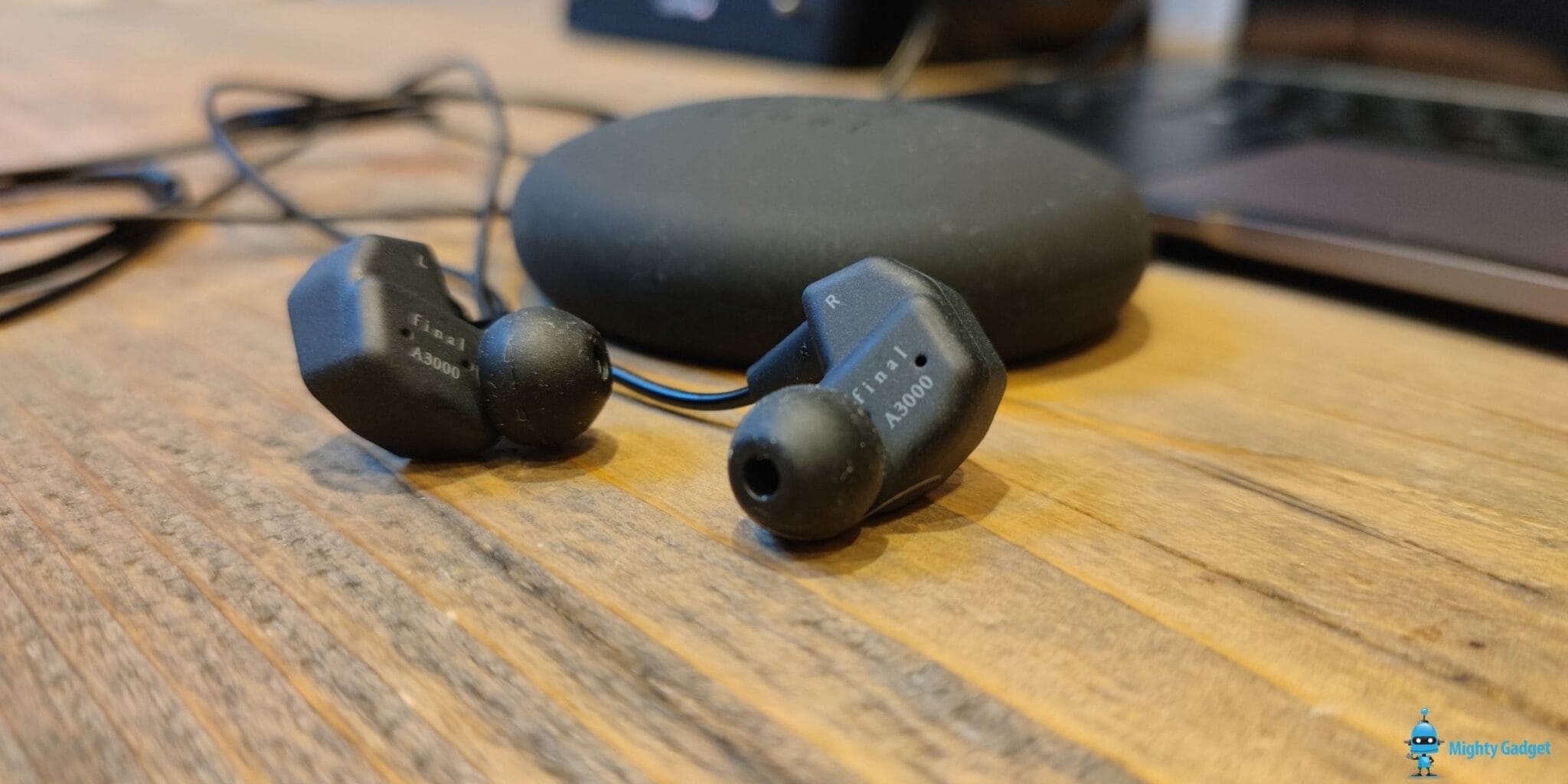 I used the FiiO K5 Pro Desktop DAC with music played over the network with Flak files, Tidal and then Spotify at its highest setting. The DAC is hardly high end, but I find it offers excellent performance and is priced well for earphones in this price bracket.
Sound stage is nice and wide, far superior to most of the TWS earphones I frequently review.
The sound quality is superb, as you would expect from Final. It is mostly a natural sound but with a greater depth of bass than the VR3000.
The lows will unlikely appeal to bass heads which most mainstream TWS earphones appear to be tuned for. That being said, in tracks like JU$T by Run the Jewels, the bass does go very low but is restrained enough that the vocals don't get overwhelmed.
Mids are excellent and well represented, and balanced. Vocals are particularily impressive, sounding very organic
I have been listening to a lot of Black Violin recently, a pair of classicly trained violinist doing hip hop. I find it quite relaxing while working without being boring. It has made me start to appreciate highs a little bit more, and with these, they are fantastic, providing excellent accuracy and a natural sound without any harshness.
Perhaps one weakness is with metal or rock, they sound good, but at higher volumes the balance feels a little off.
Price and Alternatives
These are priced at around £100 from HiFiHeadphones and Amazon.
Typically I provide a list of alternative options that offer similar performance or for the same price. I don't feel like I am qualified enough to offer useful advice with these.
The Final A4000 is one obvious alternative; they are £20 more, offer higher sensitivity, and according to other reviews, offer a more v-shaped profile.
Overall
I really like the Final Audio A3000, the tuning seems to suite my listing habits.
Each model from the brand seems to be tuned to a particular listening preference, but I find these perform quite well across genres, though maybe at their weakest with metal/rock.
They are priced attractively too, a lot of people nowadays may guffaw at paying £100 for wired earphones, but for the audiophile crowd, this is very much in the affordable region. It is unlikely you will find Bluetooth earphone that offer similar performance anywhere near this price.
Posted by Mighty Gadget Blog: UK Technology News and Reviews