Wearable make a fantastic gift for Christmas, but it can be a bit of a minefield depending on your budget and what functionality you need.
Black Friday and Cyber Monday are the perfect time to buy your Christmas presents, and there are some big discounts to be had this year.
Apple Smartwatch
You can never get an Amazing deal on Apple watches; they are so popular they don't need to reduce them much. You can save a few quid, though.
I personally wouldn't buy the Series 5 deal Amazon are trying to push. The Series 6 is better, the SE is cheaper.
Amazon has the Apple Watch Series 6 GPS for £378.99 or the larger 44mm model for £409.
The Apple Watch SE is basically the same as the older Series 5, but with some features removed. However, it is priced much more attractively at £258.22
Huawei & Honor Watches with big discounts
Huawei and Honor have a fantastic range of smartwatches; unlike Apple and WearOS, the functionality is limited to what is installed on the devices, so no apps, and there is no mobile payments etc.
They make up for that with incredible battery life and attractive price points. For most people, these have all the features you want from a smartwatch without the daily charging. One warning though, fitness enthusiasts that use Strava will not be able to export the workouts.
The functionality of all the watches is very similar, so a lot of the choice comes down to aesthetics.
The Huawei Watch GT2e is £98 on Amazon with a sporty design
The brand new Huawei Watch Fit is just £88.37 and has a stylish rectangular design
The Huawei Watch GT 2 has a more stylish design compared to the GT2e. It is not currently in stock on Amazon, but it is £119.99 direct from Huawei. I personally prefer the one with the brown strap but that's a bit more at £149.99
The HONOR Watch ES is the same as the Huawei Watch Fit but lacks built-in GPS. It is just £79.99 direct for Honor
The New Honor Watch GS Pro is £199 direct from Honor offering a chunky sport aesthetic similar to Casio G-Shock watches.
Garmin & Sports Watch Deals – Ideal for runners, cyclists and serious fitness fans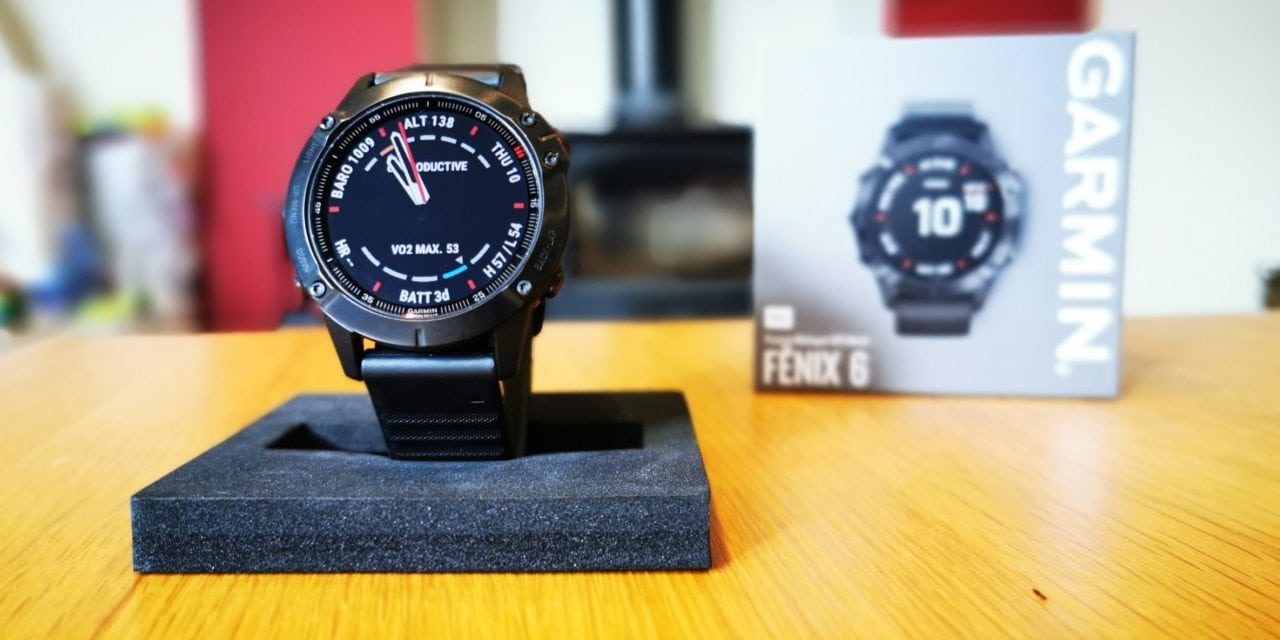 Garmin have a stranglehold on the sports watch market, and they are not exactly cheap, but they are the best option for anyone wanting to track runs, cycling, swimming and more.
The Garmin Vívoactive 4 is probably the best watch for people wanting an attractive looking sports watch. With 20% off it is the lowest price ever on Amazon at £224
The new Garmin Forerunner 45 is a fantastic entry-level running watch (that can also tracking cycling and more)
The last-gen Garmin Forerunner 35 is about the cheapest Garmin you will find, but I think it is ugly, good if you only put it on when you go out for a run though.
The Garmin fēnix 6 Pro is the flagship device currently sitting at the lowest price ever of £439.00
Some of the Solar models are discounted, but these are the none Pro options so no maps, music or NFC.
The new Fitbit Sense looks good and has £30, it has some unique health tracking features that Garmin and others lack
Fitness Trackers
Fitness trackers are the smaller band-shaped wearables, made famous by FitBit, and they are a superb choice for someone looking to get into fitness, or something a little more discrete than a full watch.
The Fitbit Charge 4 now has GPS, and it is probably the best fitness tracker on the market, but also the most expensive at £99. Fitbit somewhat justifies the high price due to a large number of users and step challenges, which makes them more fun to use.
The Huawei Band 4 Pro is less than half the price at £47 or even cheaper at £39.99 direct from Huawei. This is similar to the Charge 4, having GPS for more accurate activity tracking.
If you don't need GPS then the Honor Band 5 or Xiaomi Mi Band 5 are incredibly affordable.
The cheapest Fitbit is the Inspire at £38.99.
Posted by Mighty Gadget Blog: UK Technology News and Reviews