GameSir is back with another cross-platform controller. As usual, this offers support for PC, Nintendo Switch, Android and iOS. Sadly, it is not a universal controller; there is no PS4/PS5 or Xbox compatibility, however, it is still one of the best options I have used for what it does.
Features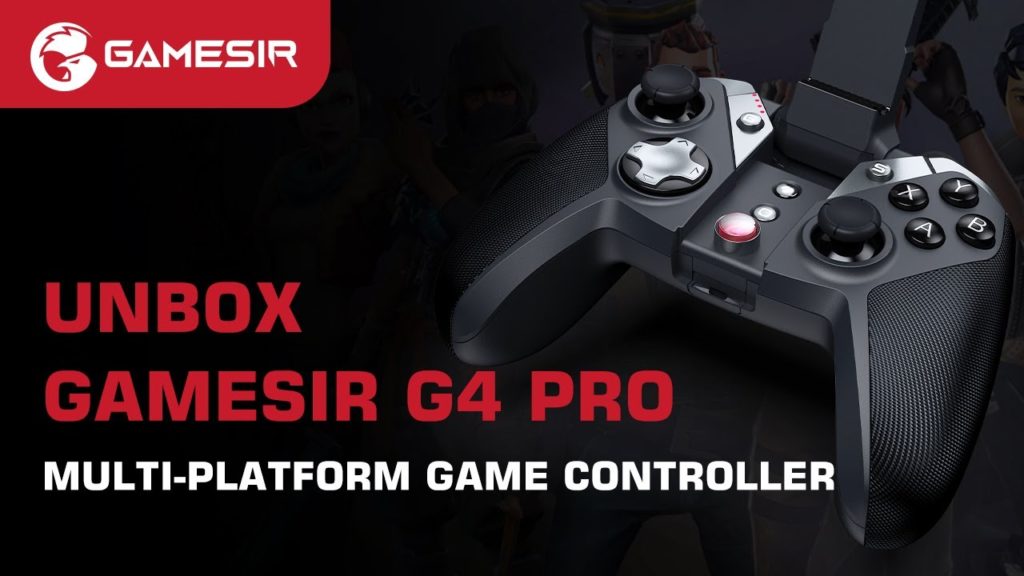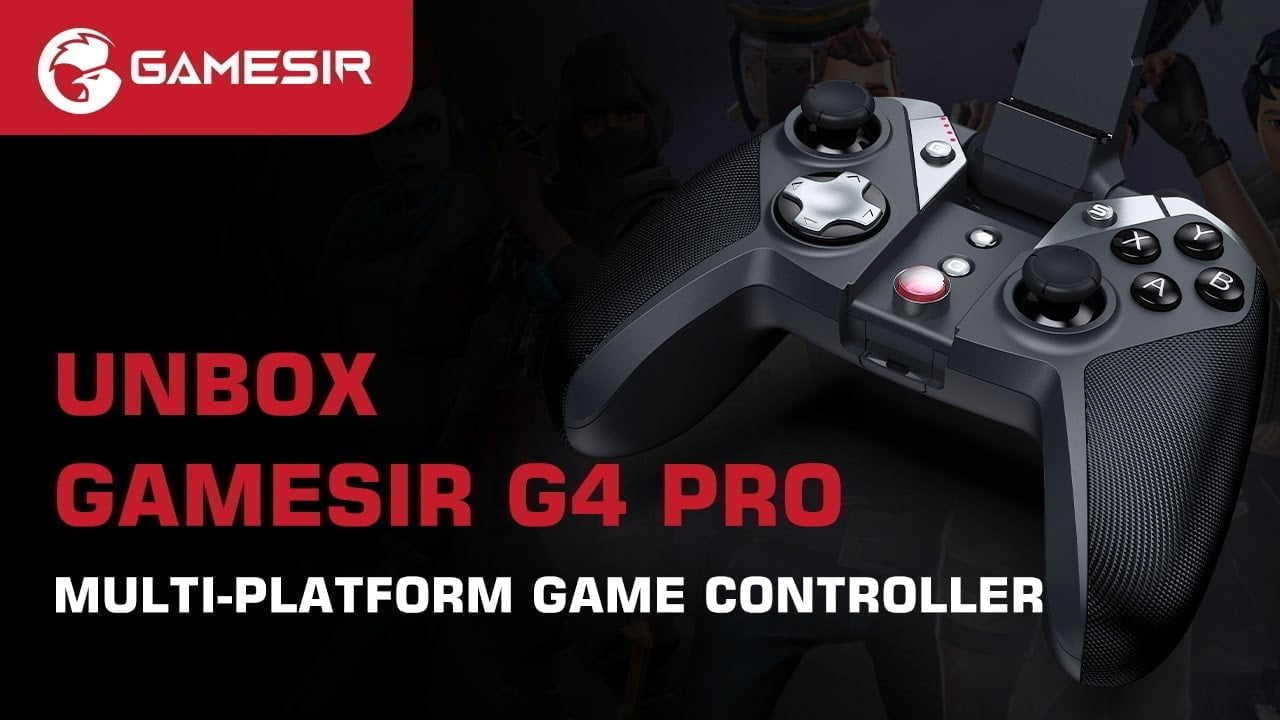 Included: Gamepad / 2.4G Receiver / Type-C USB Cable 1 Meter
Working Platforms: PC: wired or 2.4G,  Bluetooth: Android, iOS, Switch
Working Protocol: PC: X-input / Android HID-Gamepad / iOS: Apple Arcade, MFi / Switch: Origin Bluetooth, Gyro Supported
ABXY buttons are magnetic and can be rearranged
Screenshot Button: PC / Android / Nintendo Switch
Battery Capacity: 800 mAh
Charging Method: Type-C USB 5V
Set Up
PC
Even though the controller has Bluetooth, you can't pair it up to the PC via this method. Instead, you need to use the USB dongle (or USB-C cable). It took me a frustratingly long time to find the dongle, it is not loose in the box, and while I did check the controller for a built-in one, it is not immediately obvious where it is.
Anyway, you need to flip up the phone holder, and it is located discretely below where the home button is. You then slide it out, plug in the USB dongle then press home and x to power on the controller. It paired almost immediately.
Android & Switch
With these, you pair them up as you would a normal Bluetooth device, you need to put the controller into the appropriate mode first. It is written on the back of the controller, so you don't need to memorise anything. Android is home and A, Switch is Home and Y, iOS is home and B.
One issue with phones is the location of the volume buttons. On the Realme 7 5G which I tested this on, if you align the phone centrally it presses the volume button. So I had to mount the phone slightly off centre.
In Use
After splurging on the RTX 3080 (and being lucky with finding stock), I have been playing my PC mainly recently, in particular Watch Dogs: Legion.
The controller itself is excellent, a big improvement over the GameSir T4 Pro I previously reviewed. This feels like a premium controller, and I haven't felt the need to reach for my old wired Xbox controller. The handgrips are rubberised, so if you are prone to sweaty hands, this doesn't start to feel slippy.
The ABXY buttons are cleverly held in place with magnets, so if the gaming platform you typically use has a different arrangement, you can swap them around.
With the mobile holder being built into the controller, you don't have to worry about losing it, or leaving it attached awkwardly when you play on the PC. The overall design and build quality is excellent.
The Android gaming experience is much the same as the previous controllers I have reviewed, including the GameSir X2.
For compatible games, emulators and cloud gaming this is superb with everything working as expected. Similar to the T4, with a mobile in place, the weight feels a little bit imbalanced, with the mobile weighing down the front of the controller (it depends how you hold it).
If it is strictly Android gaming only you want, I think I prefer the GameSir X2, because the weight of the mobile is held central to the controller giving you a Nintendo Switch type form factor.
For games that do not support controllers natively, you can try the GameSir World App. When I reviewed the X2, you had to sideload it via some questionable links, but it now appears to be on the PlayStore. Downloading the App from the PlayStore doesn't seem to bring up security warnings as the sideloaded version did from the X2.
The App doesn't have the best reviews, but this seems quite common for apps that offer controller mapping. Few other controllers offer an app that is purpose-built for them, so GameSir is offering a slightly superior solution than competing brands.
While I don't use an iPhone, this supports both Apple Arcade and MFI games.
Price and Alternative Options
The GameSir G4 Pro Multi-Platform Game Controller is available to buy direct from GameSir for $49.99 with free shipping. This comes from Hong Kong where it states 15-25 days, and there is a small chance you will get stung with import duties (I don't think you should though).
Buying direct from Amazon is more expensive at £49.99 but you get Amazon Prime delivery.
GameSir also has the T4 Pro which is available from Amazon and only £37.99, it is a decent controller, but the lower RRP inevitably means it is not quite as good as this, with a less premium build quality.
There is the Maegoo Controller for just £27, which looks similar to the T4 Pro but with mediocre user reviews.
Then the PowerA MOGA XP5-X Plus is £65 which looks like an Xbox controller clone with adaptor for mobile gaming.
Overall
I much prefer this to the GameSir T4 Pro, the overall controller quality is far superior, and it has no become my go-to PC gaming controller (on the rare occasion I don't use keyboard/mouse).
Posted by Mighty Gadget Blog: UK Technology News and Reviews