The GameSir X2 is the latest controller to launch for your mobile, offering a similar form factor to the Razer Kishi, it has a slightly lower price point but is it a good alternative?
Specification
USB-C connectivity rather than Bluetooth
Flexible USB port for easy installation and removal
Max length of 167cm (The 6.67 inch Xiaomi Mi 10T Pro fits)
Passthrough USB-C charging for some phones
Dual analogue sticks
4 x shoulder buttons
Compatible with Microsoft xCloud, Xbox Game Pass, Sony PlayStation Now, Google STADIA, NVIDIA GeForce Now
77+ cloud games confirmed to work smoothly
Compatible Games
Some games are compatible with controllers, so the controller should work natively. This includes games like:
Lineage2 Revolution
Minecraft PE
Modern Combat 5: Blackout
Asphalt 8: Airbourne
Shadowgun: Dead Zone
Design


I love the design of this, it gives you a Nintendo Switch-like form factor and feels much nicer in hand than the GameSir T4 Pro when you have a mobile mounted to it.
During my time with it, I used it with the Xiaomi Mi 10T Pro, which is one of the larger phones on the market right now, and it just squeezes in. For most phones, this should be easy (the Realme X50 Pro, and P40 Pro slot in with no problem).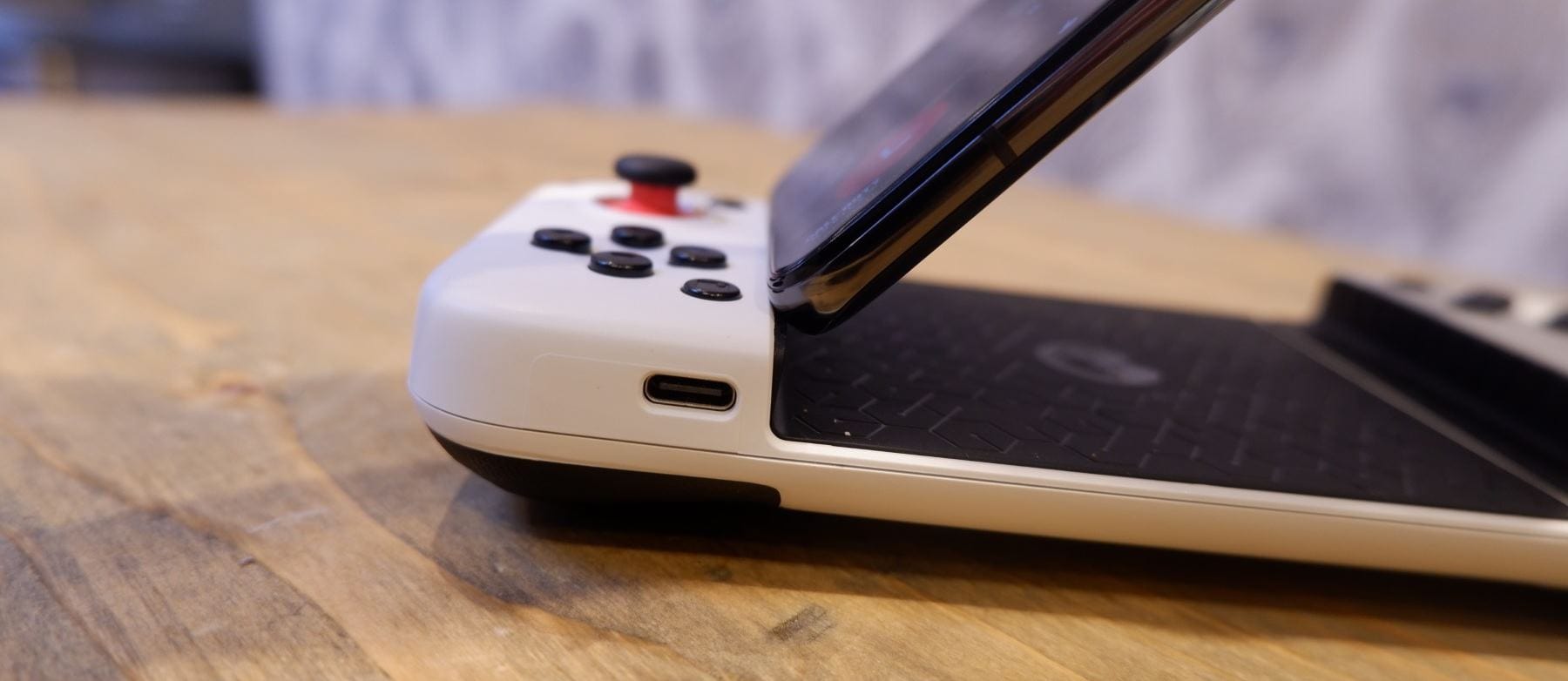 Nintendo Switch Emulator – Egg NS + RetroArch & Dolphin
The overall design of this makes it ideal for emulation software too, and the Egg NS Switch Emulator works natively out with this controller.
I have not actually tested this with Egg NS as I don't want to condone such activities, but how you choose to use the controller is up to you.
The controller is also compatible with other popular emulators including RetroArch & Dolphin.
RetroArch works well and has some excellent retro games available, and it makes it a good alternative to dedicated consoles such as the Anbernic Retro Game RG350.
Gamsir World App for button mapping – Call of Duty Mobile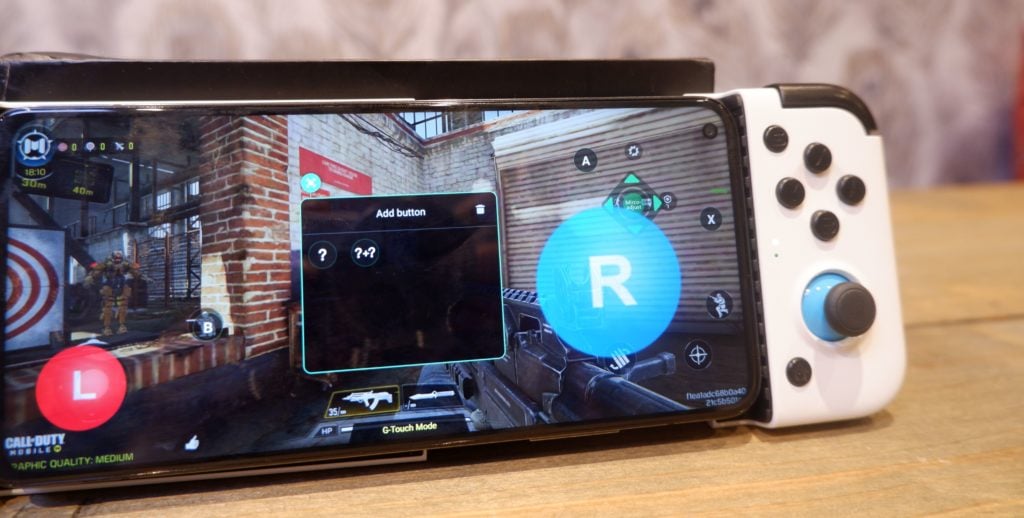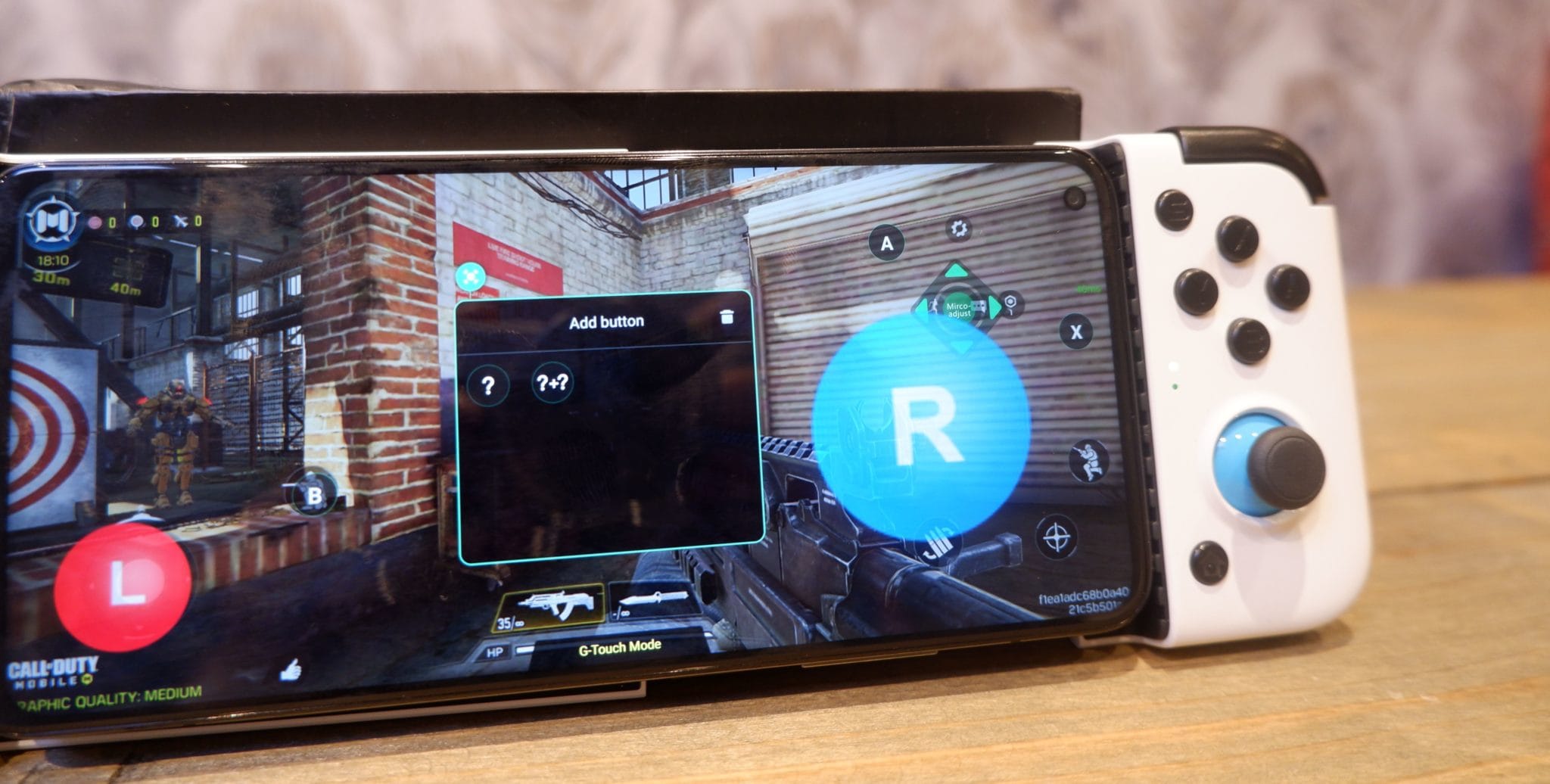 For games that do not support the controller natively, you can map the controls using the Gamsir World App. The works, but it is not the most pleasant user experience.
You need to sideload the app, Gamesir links you to some low quality looking URL, but this links you to Gitub. Most of it is in Chinese, but you just need to GameSir World V4.0.5.
Installing this app will give security warnings from Android, and every time you load the app, you will get warnings.
With this installed you can add games, many games have mapping built-in, but I struggled to get this to work properly, and the help links within the app link to instructions in Chinese.
Even though I didn't get the built-in mapping to work properly, clicking on Call of Duty from the app then shows a small app icon overlay within COD, using this I can then map the buttons and joysticks.
Cloud Gaming with GeForce Now – Watch Dogs Legion
Gamesir advertises this works with cloud gaming and I was lucky enough to get the RTX 3080 at launch which comes with a year of GeForce Now and Watch Dogs Legion.
This works well, it takes a little while to get used to the controls, but it seems to work well out of the box. It is considerably easier playing games with the X2 than trying to use the onscreen controller for a game designed for desktop gaming.
I am not really sure how I feel about playing Watch Dogs Legion on such a small screen, but that's a different matter.
Price and Alternatives
This is priced at $69.99/£55.45 if you buy it from Aliexpress which is the cheapest way to get it, but you may get stung buy import duty, and it will be a slow delivery.
On Amazon, this is £79.99 from GameSir, but a third party seller has it £69.99.
The Razer Kishi is £89.99 on Amazon but just £79.99 from Argos
Alternatively, Samsung has the Glap Gaming Pad for £79.99, which is a Bluetooth based controller.
Overall
Overall this is good, but there are caveats, and it is dependant on what you want to use it for.
I love the hardware, it Is easily my favourite Android controller so far, much easier to use than the GameSir T4 Pro which feels a little imbalanced with a mobile mounted to it.
For cloud gaming, compatible games, and emulation software, then this is an easy recommendation.
The Gamesir World App is a major selling point offering support for games that don't support gamepads natively. It does work, and it may be one of the best solutions on the market but it is awkward to use, you have to sideload it, you get security nags from Android, and getting the mapping to work was hard (with links to Chinese instructions).
However, if we look at the Razer Kishi, that has issues of its own, users have had to use Panda Gamepad to try and get the controller working with games like COD.
If you are in the UK and buy from GameSir Store on Amazon, the price is £79.99 which is the same price Argos currently charge for the Razer Kishi.
Posted by Mighty Gadget Blog: UK Technology News and Reviews