Now that the latest generation of Garmin watches has been out for a few weeks, it is time to start with leaks and rumours of their next watches.
I would take the following with a big pinch of salt, but images have been revealed to show renders of the full Garmin fēnix 6 series, the vívoactive 4 series, vivomove 3 series, MARQ Commander and Instinct Tactical Coyote.
Traditionally Garmin does not do a major release so even if these leaks are true, it is unlikely that we will see the Fenix 6 until next year. There is a good chance Garmin will announce the watches at CES 2020 which is in January. That is only 5 months off so there is a good chance beta models are out and about in use, so the leak is semi-plausible.
The leaked images and product names indicated that Garmin will be expanding the range to include 6 models in total. There will be the usual 6S, 6 and 6X, there are now Pro variants. With the 6X they are both Pro but there is a Solar model too.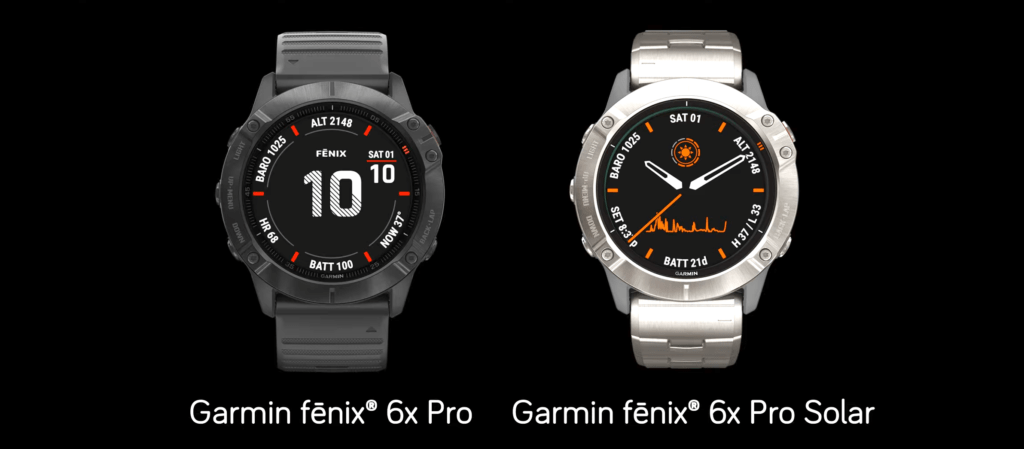 A Solar model makes a lot of sense, especially on the 6X models too, though how much of an effect that can have on your battery is debatable.
For the 6S and 6 models, it looks like Garmin is sticking to the current designs, which is fine by me, I think the S models are the best looking sports/smartwatches on the market.
With the Garmin Fenix 6x & 6x Pro a couple of small details have been revealed. The 21-day battery life is a big one, technically that is only 1 more day than the current 5X Plus but any improvement is welcome.
Then there also appears to be a heart rate EGC graph, this is another sensible inclusion, the Apple Watch Series 4 and the Polar Vantage both have it so Garmin will want to keep up.
What other features are likely to be added?
Everything here is speculation, but we can pretty much guarantee that the new Fenix 6 will get all the new features the Forerunner 245 and FR945 received. This includes Body Resources, Heat and Altitude Acclimation, Training Load Focus, Training Effect Labels, and incident detection.
Mobile data / LTE – Garmin launched the Vivoactive 3 Verizon at CES 2019 so it is possible one of the watches would include this. Music, maps and incident detection would all greatly benefit from this, but at the same time, it would have a big effect on battery life.
Improved screen – The reason why Garmin and Suunto have great batteries is there a low-resolution screen which sips battery compared to the screens of a smartwatch. While a lot of people want Garmin to put an AMOLED screen on the watch, I am not sure how likely or how good that would be. However, keep the same screen tech but increase the resolution slightly.
Garmin Fenix 6 release price & date
It will be two years since the Fenix 5 launched at CES 2017, so it looks likely they will launch here.
The Garmin Fenix 5 Plus started at a cost of £599 at launch so odds are likely that it will be the same if not a little higher.
£479.00
£599.99
in stock
12 new
from £478.00
1 used from £454.46
Amazon.co.uk
Free shipping

Last updated on 5th August 2019 5:03 am

Post from: Mighty Gadget – Gadget and Technology Blog
Garmin Fenix 6 Series Leaked includes Pro model and 6x Pro Solar – Key features revealed