[Update] Official Garmin response
Please be aware that we are aware of the serious GPS issue that 2021 has brought upon the Fenix 6 series watches and we are investigating reports. The issue seems to be impacting not only Garmin but some of our competitors too.
On your watch, if you go to System > About and CPE shows Expired, please give 5 full minutes outdoors with no movement to see if your CPE file will update for you to CURRENT.
Even if this doesn't fix the CPE you should allow the watch to GPS soak to receive a full satellite fix. This means to wait for an additional 2-5 minutes after the device reads GPS ready.
We hope to have this issue resolved as quickly as possible and this issue is our #1 highest priority.
Sony GPS chipset causing GPS issues on many devices
Following on from my earlier post about the Garmin GPS accuracy issues that have occurred since the 1st of January 2021, I thought it might be useful to provide a more concise post about the problem.
A large number of users are reporting GPS problems with many of the latest Garmin watches, this issue may even affect other brands, with at least one forum thread about he Suunto 9 Baro suffering from issues.
This seems to affect devices that use the Sony GPS chipset, which just happens to be the most popular chipset in use for consumer devices.
The issue is related to the ephemeris data file which is also called the EPO file (Extended Prediction Orbit) or Connected Predictive Ephemeris (CPE). This helps your device lock on to a satellite accurately.
Devices experiencing the GPS accuracy issue
The problem so far has been confirmed to affect:
Garmin Devices
Garmin Fenix 6 series
Garmin Forerunner 945
Garmin Forerunner 745
Forerunner 245 and Forerunner 245 Music
Garmin Forerunner 45
Vivoactive 3 and 4
Garmin Venu
Garmin Edge 130 Plus 530/830/1030 Plus
There have been mixed reports about the Garmin Forerunner 745 experiencing the issue, but based on recent information about the CPE file, it could be that not all users are experiencing the same problem.
Other brands
While I can't confirm exactly if all devices are suffering fromt he same issue but it is expected to include:
Coros GPS watches
Polar Vantage V/M/V2, Grit X, Ignite
Suunto 5 & Suunto 9
Wahoo RIVAL
One of my commenters and a Strava follower also confirmed it is occurring on their Anytone 878 handheld GPS/Radio.
Explanation of the GPS Issues: Expired CPE causing GPS misalignment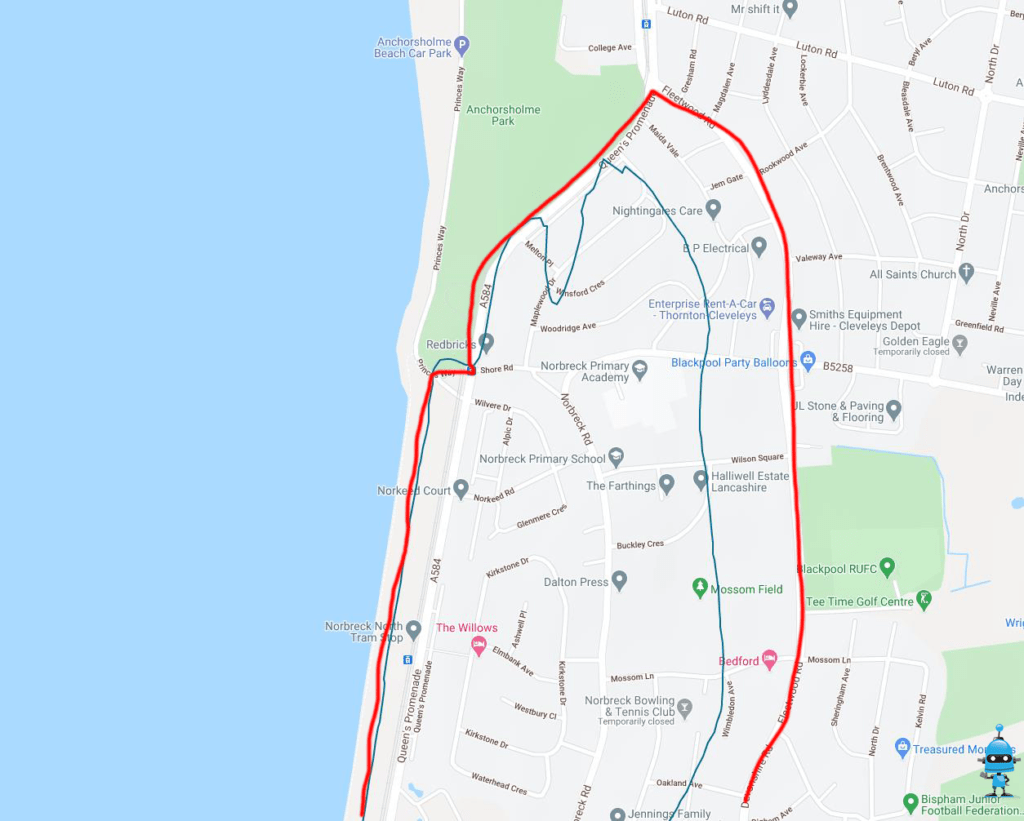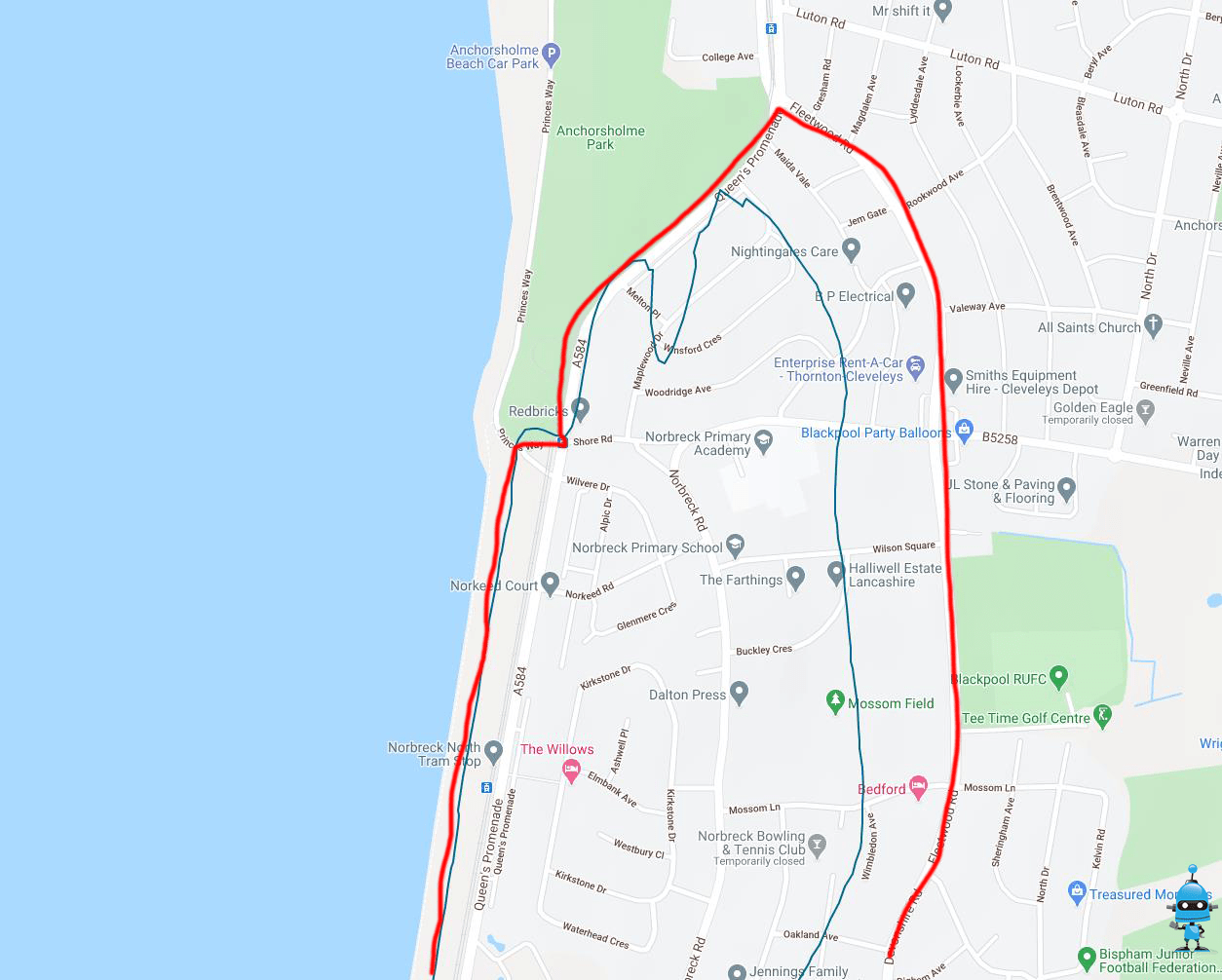 Garmin have now provided some form of explanation, confirming it is to do with the CPE file.
According to Garmin:
There are files used by the watch to predict where the GPS satellites are located in the sky at any given moment. Current EPO or CPE files will allow the device to acquire a signal faster when you are going to record an outdoor activity such as a run or ride. Expired files will result in a much slower time frame before the device determines its current location.
Then on another page they state:
Extended Prediction Orbit (EPO) or Connected Predictive Ephemeris (CPE) files allow GPS devices to predict where satellites will be in the sky, which reduces GPS acquisition time. With updated EPO or CPE files on an outdoor product, instead taking 2-3 minutes to find GPS signals, it will usually take 5-10 seconds.
So basically, the file is basically a list of precise locations of the GPS satellites allowing your watch to connect as quickly as possible.
Offset / misaligned activity tracking
For most users, the GPS isn't completely inaccurate, but instead, the track is misaligned. This is mostly what happened to me, rather than running down the promenade in my town, I ran through the sea.
Generally it will re-correct itself during the activity while the device has more time to connect to the satellite. This is why the start location maybe wrong, but end location right.
In my case, the corrections it carried out also messed up elevation data and lap pace data. As it corrected my run going from the in the sea to on the pavement my pace shot up.
The CPE only helps the GPS, so on a clear day with a strong satellite lock, there shouldn't be too much of an issue. Yesterday was very overcast (for me), so the signal was not strong.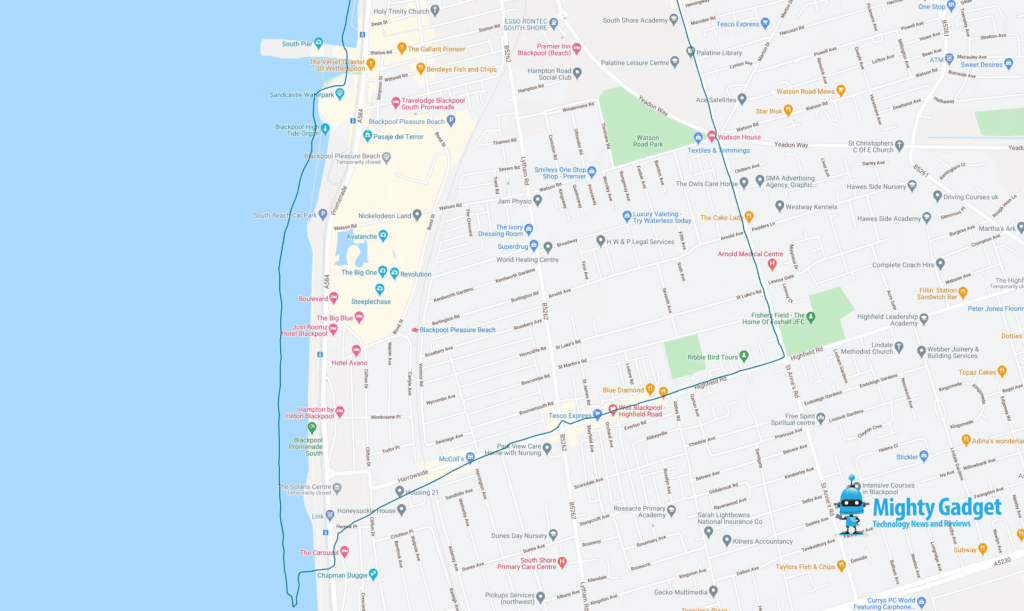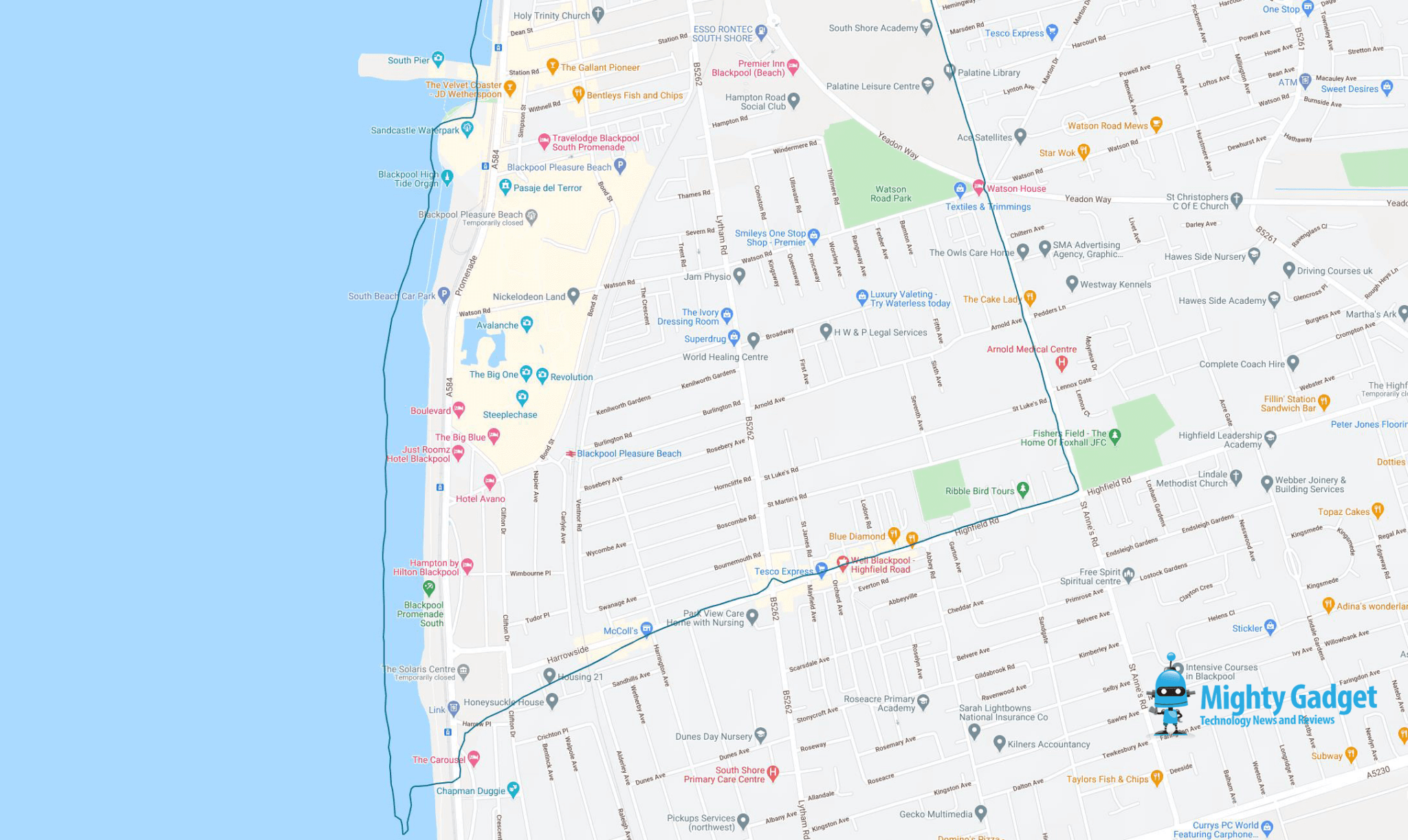 How to check the CPE status of a Garmin watch?
It is quite easy to confirm this yourself
Go into the menu
Scroll to the system (it's quite to press up not down as it is the last item on the list)
Scroll to about (again, up not down)
Scroll down through quite a few bits past the Wi-Fi mac address and you will
How to fix the CPE expired status?
If you have already suffered this problem, there is a good chance the watch will already be fixed.
The current guidance from Garmin is to start an activity and allow the watch to GPS soak, which basically allows it to update the satellite locations itself. So if you have done an extended activity, it is likely this will be fixed.
If not, you can try and leave the watch recording an activity out in the open for a while, which should hopefully update the data.
Also when you start an activity, just give it an extra minute or so.
Garmin should also push an update through and If you regularly sync your watch with your phone, the update should get pushed through automatically. If not I'd recommend syncing with your computer once a day until the issue is fixed (or keep an eye on the Garmin forums).
My Fenix 6 watch shows CPE Current as of 3rd January
Just to confirm, I did a long run on New Years Day where I experienced the problem. The CPE was still expired following this issue.
Yesterday at 1:30 PM I did a 4 mile walk and I still experienced the problem, albeit less serious. The starting location was off but by the time I got to the end of the street it corrected.
Checking my watch this morning, the CPE status is now current.
Garmin forum posts referencing the problems
These may help provide live updates on the problems
Posted by Mighty Gadget Blog: UK Technology News and Reviews