You can get pretty much anything app-controlled nowadays; there is even an Alexa controlled microwave. So it is no surprise there is an app-controlled pedestal fan if anything I was surprised at the lack of competing options.
I specifically bought this fan to be able to use it when I go to sleep. I am a very light sleeper, so small sounds wake me up. The fan has a dedicated night mode, and with the benefit of being app-controlled, I had hoped this would be the perfect fan for me. Unfortunately, things didn't go as well as I had hoped.
Set Up and Build quality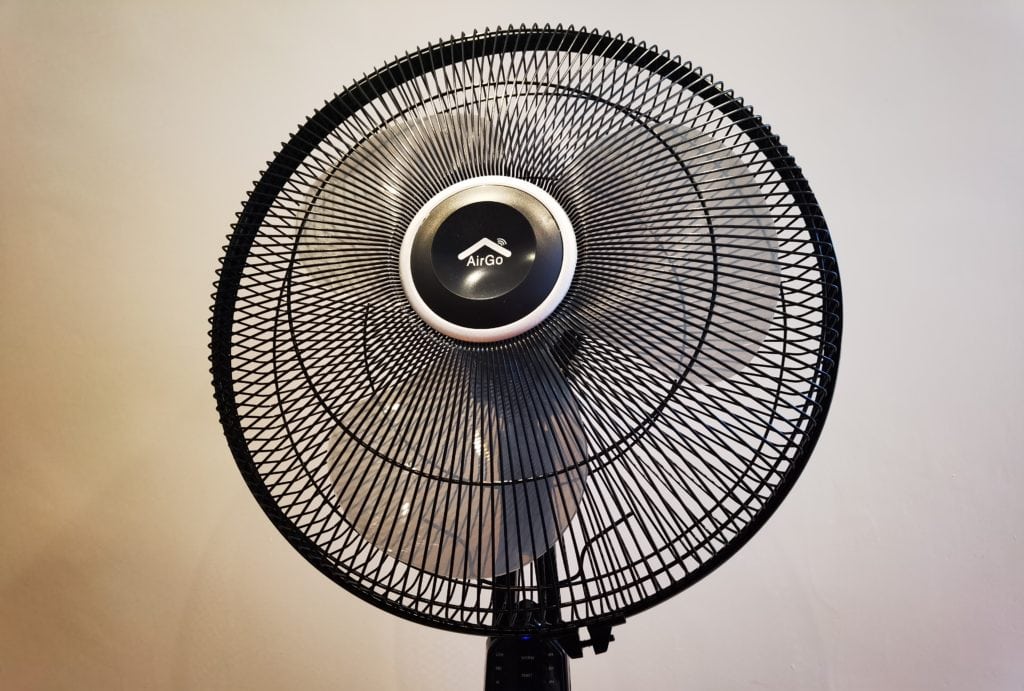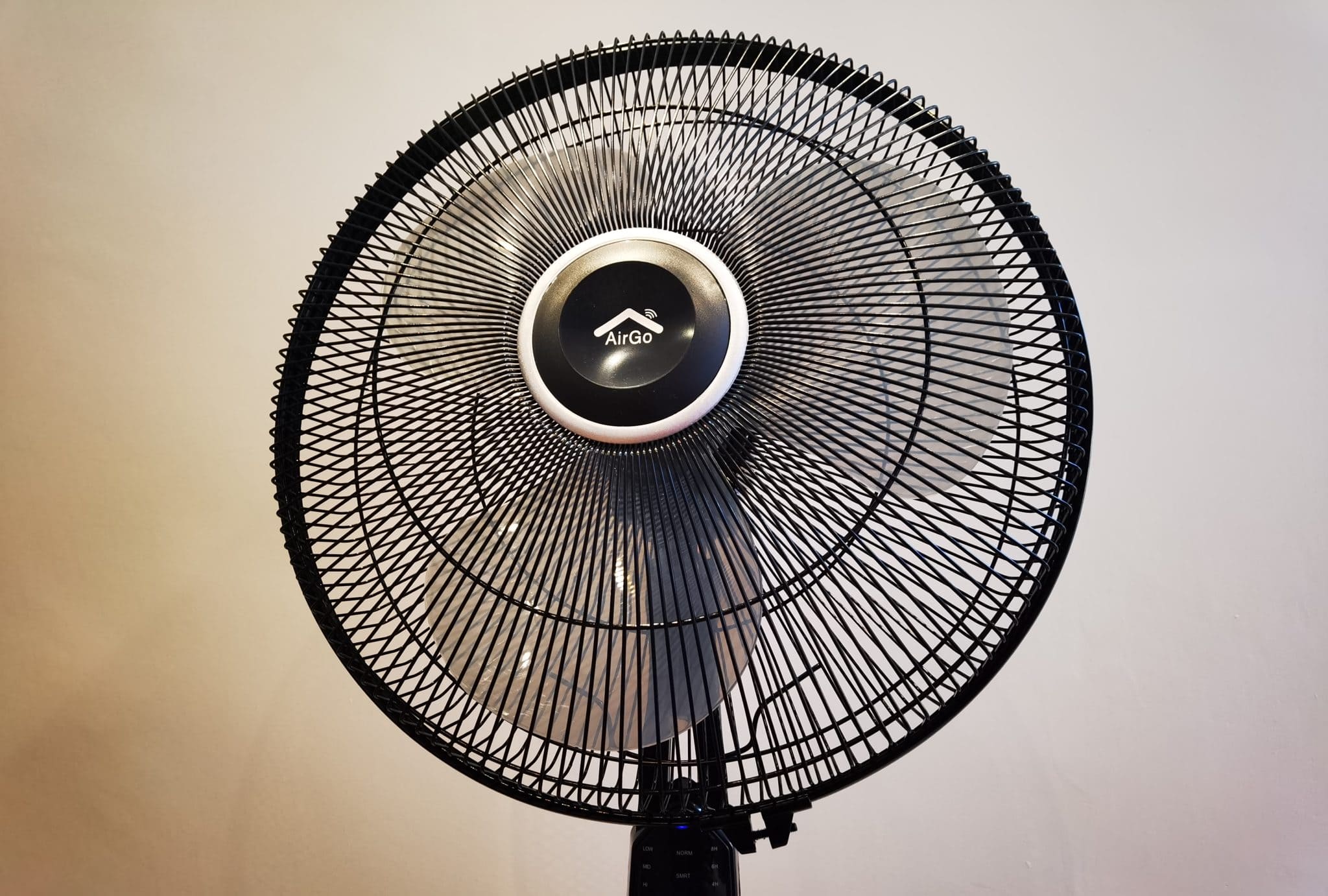 I have bought a few fans in the past, nearly all are advertised as being quiet. The first was a £20 job, the second £50, and finally the AirGo at £109.
As you would hope for a fan costing double what others cost, build quality is superb in comparison. In particle its base is very heavy, giving it a sturdy feel when assembled.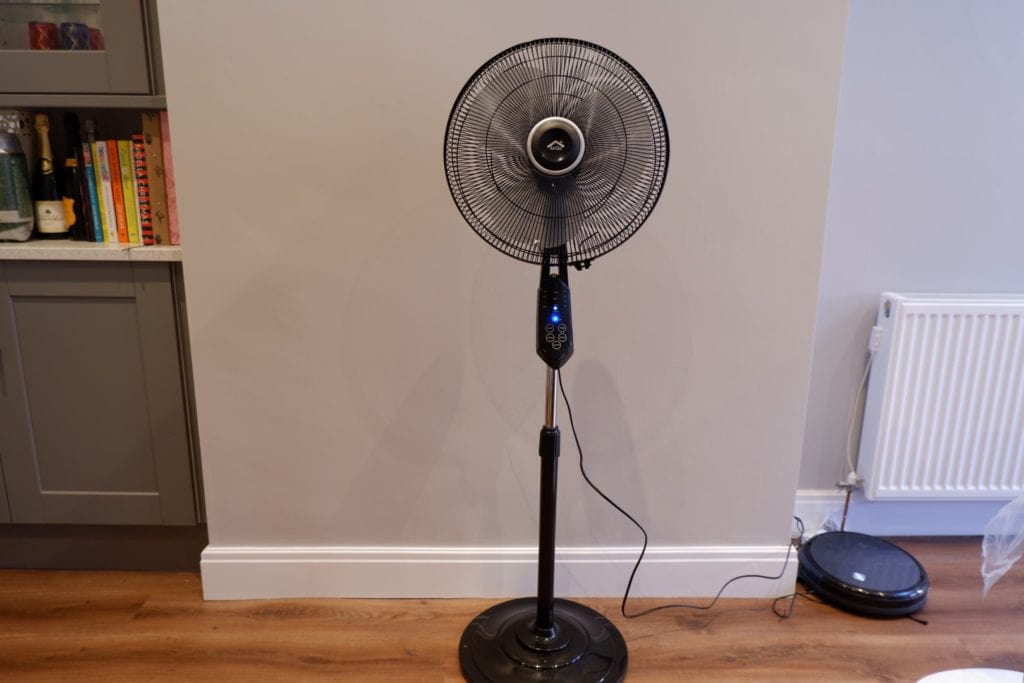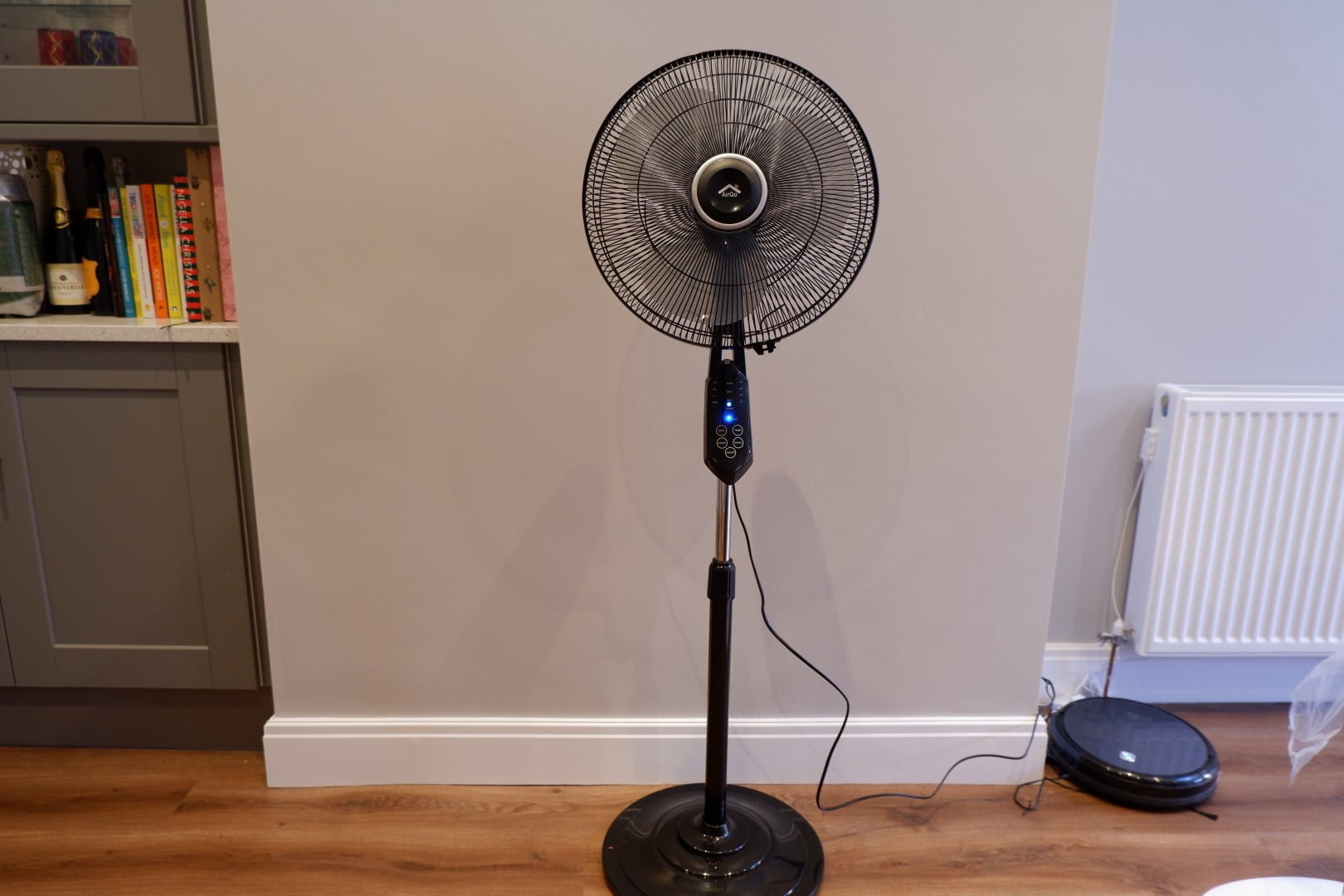 Putting it together is self-explanatory, the base and stand are held in place by some bolts, which is the most time-consuming part of the built. When built, it doesn't wobble or feel like it will be easily knocked over.
With this being app-controlled, you will need to download an app and pair it up. A couple of Amazon reviews indicated they could not get this to work, but I had no such issues, and it worked the first time on my Huawei P40 Pro.
In Use & App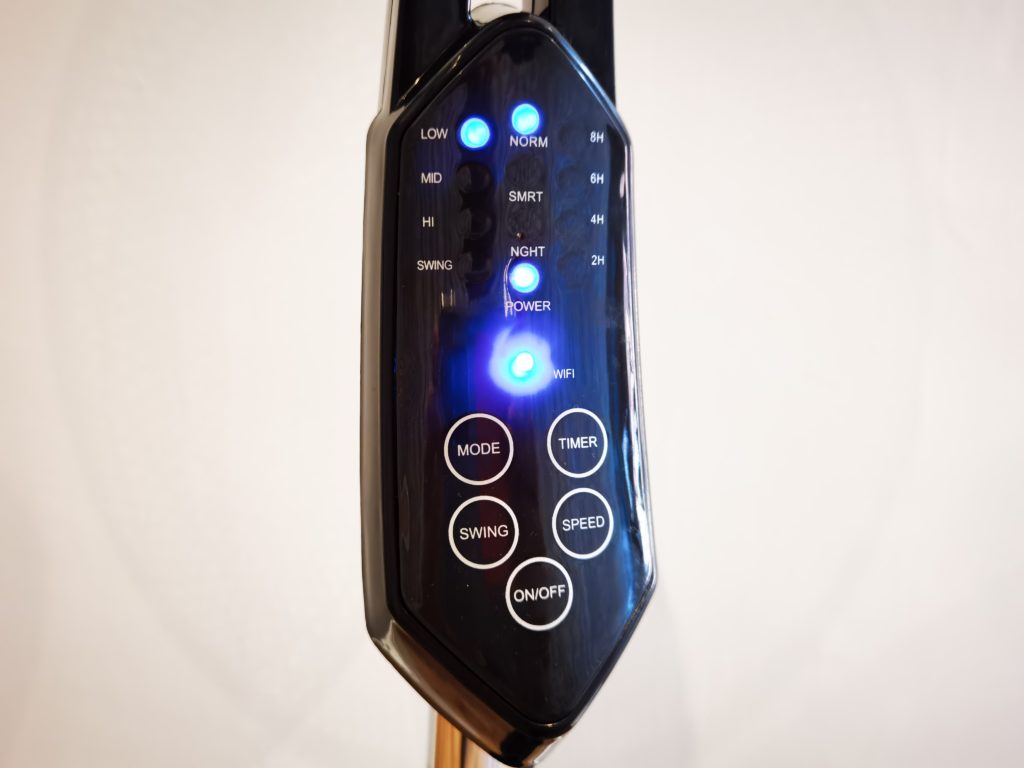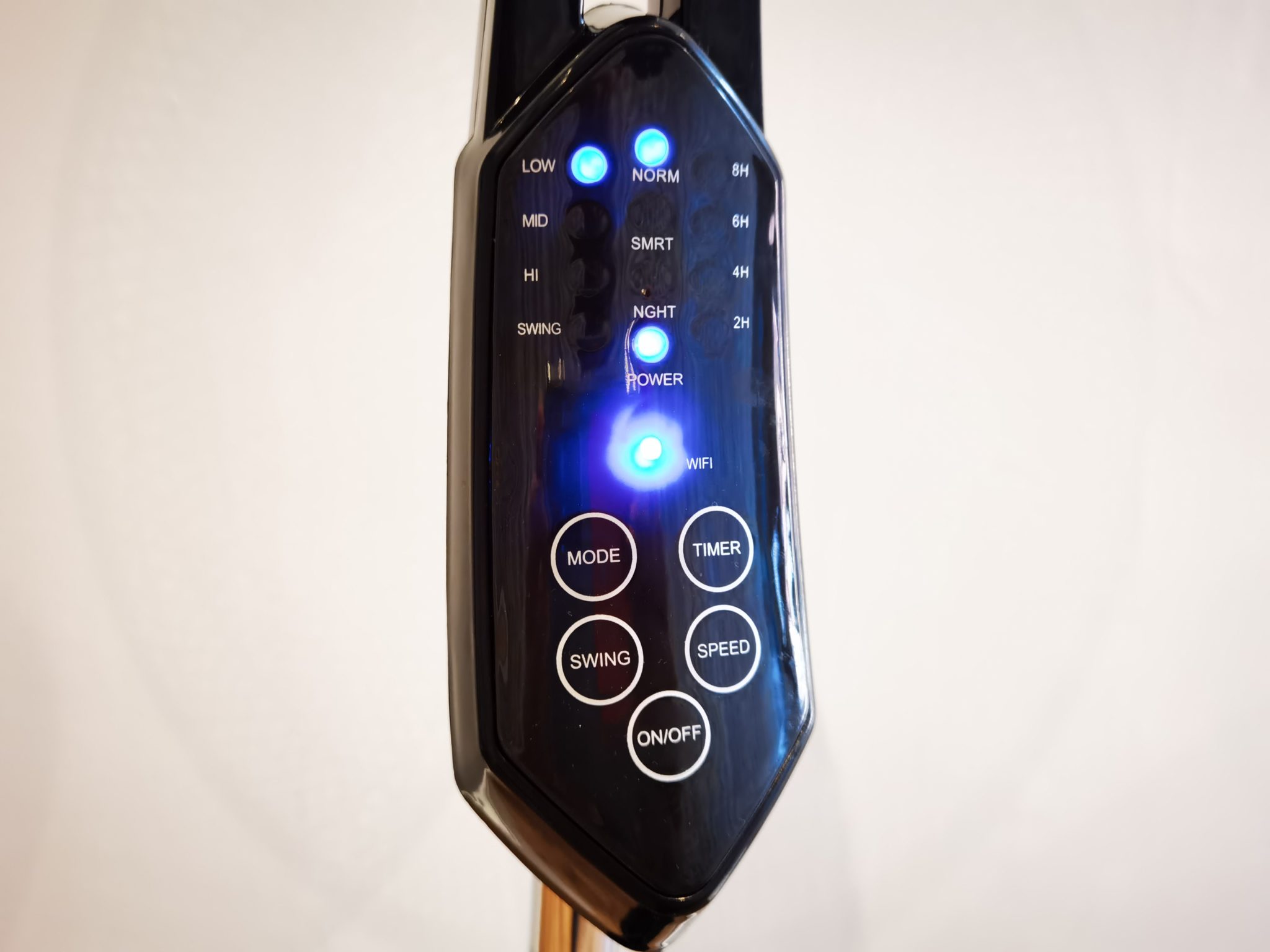 Everything is easy to use, it is a fan; after all, they are not complex. The fan has 3 speeds but then also three modes, normal, smart and night. There is also a timer. You can control all this on the front of the fan or from the app.
Controlling the fan via the app using its basic functions is a bit pointless, offering no benefit to the on-device controls.
However, what this offers that other fans do not is the ability to set up automation. It looks like the app pulls weather data, and you can assign a smart setting to carry out an action based on that.
The options include things like temperature, humidity, weather, and sunset/sunrise. You can then set it to trigger the fan to switch on based on these conditions.
Because this is app-controlled, they have been sensible enough to include both Alexa and Google compatibility, which works as expected.
In general, the app is quite good. However, beyond Alexa and Google, there are no third-party integrations. In particular, no IFTTT, so you can't easily integrate this with other smart home systems. For example, my Z-Wave sensors could not trigger the fan.
Sound Levels
In hindsight, a fan with three speeds was never going to be very quiet, but the Quiet Mark award lured me in, and I am a sucker for smart tech. This fan is not silent, nor is particularly quiet.
With fans, you have a big issue with the fact that the air it moves is what makes the noise. So a silent fan will not be moving much air at all. The bigger the fan, the slower it can move the air and reduce the noise, but they will all make noise.
So at the lowest setting, while the noise isn't bad, it is not absolutely not quiet. It is far too loud for me to sleep. In comparison, I have an 8-speed Ansio which is almost silent at its lowest setting. Yes, it doesn't move that much air, but it moves more than enough if you have it blowing across your body at night.
I have become increasingly obsessed the past two days as to why this can be awarded a Quiet Mark award and classed as one of the quietest fans on the market.
The only logical explanation I can think of is that there needs to be a minimum airflow for the test. So it is a quiet fan when moving X amount of air in comparison to other units.
While that may justify the Quiet Mark accreditation, it is not much use for most buyers.
For me, it is useless for sleep, it is loud enough that I could probably hear it in the next room. Because the fans spin so fast in the lowest setting, you wouldn't want this blowing on you in the night either, unless it is very far away. So you would have to have it blowing somewhere else hoping the air circulating around the room is enough to cool you done.
I did a basic sound measurement from my phone. Which I know I highly inaccurate, but this fan-recorded over 35dB on average when I used it lying down on bed. The 26-speed Ansio which I bought to replace this, recorded 23dB.
One saving grace this fan has is that it is a low pitched consistent noise. So if you like white noise when you sleep, this may work for you. In comparison, the Ansio which I bought to replace this seems to have something that is not perfectly aligned, while the fan noise itself is almost silent at the lowest setting, there is a slight scraping sound on the spindle. So I am not having much luck with fans.
Night Mode
What is weirder about this fan is the night mode. I assumed this would be some ultra low-speed setting. No, it is not. It cycles through the speed settings. I don't know who decided that would be a good idea, but something making variable amounts of noise throughout the night would make my sleep worse.
Price and Competition
I am not aware of any other app-controlled pedestal fans, so there is no real direct competition. If you want a Quiet Mark fan, you have most of the Dyson fans, which cost a fortune, and the NSAuk SFDC-4091RC.
NSAuk SFDC-4091RC is possibly the worst product name ever, but it is well-reviewed on Amazon, and the fan has 24 speeds allowing you granular control of the speed, which will likely enable it to perform far quieter than the AirGo. That company also has Quiet Mark awarded tower fans, but from my experience tower, fans are not quiet due to the smaller fans they use.
The Ansio 26-speed which I bought should be a superb alternative. I am 90% sure mine just had a manufacturing defect with the scraping noise, just be aware it could be a problem.
Almost any fan that is well-reviewed on Amazon that has a lot of fan speed options will do. The 8-speed Ansio I bought in the past works perfectly, and I should have just bought another one of them.
Overall
To say I was disappointed in the AirGo would be an understatement. There is so much potential, and it does everything right, apart from the one thing it was supposed to do well. I just don't understand how a company can market this as a quiet fan when there are only 4-speed settings (and charge so much for it).
The Quiet Mark award has left me to question the whole Quiet Mark process. How many fans have been tested? How does a company get a Quiet Mark award? The award does fall under office fans, and the only possible justification I can think of for this award is that a fan needs to move a set amount of air before it can be classed as an office fan, this would be quite different for someone using a fan to sleep.
In an attempt to find a slither of positivity from all this. As an office fan, it is quite good. While app control of a 3-speed fan feels pointless for sleep, being able to have this auto-turn on based on the weather or other scenarios is quite useful. It would be better with IFTTT though.