The Gigabyte AORUS 15″ is the gaming focussed range from the laptop brand, offering an FHD 240Hz display with a variety of GPU and Intel CPU options.
With the launch of the RTX 3000 series GPUs, there are options ranging from £1600 with the RTX 3060 up to £2700 for the 17-inch model of the laptop I am reviewing today, with a GeForce RTX 3080.
Gaming laptops have never offered the best value for money for PC gamers. However, at the time of writing this review, the only consumer desktop GPUs available to buy on Scan are the GeForce GT 1030, GT 730,  GT 710, GT210, none of which are much use for gaming.
So anyone looking for new hardware to game on right at this minute has no option but to buy a laptop (or get screwed by scalpers on eBay).
Specification
NVIDIA GeForce RTX 3080 Max Q
10th Gen Intel® Core i7-10870H
15.6″ 1920×1080  Full HD 240Hz Wide Viewing Angle IPS-level Display with NTSC 72%
64GB (2x32GB) RAM
1TB NVMe + 1 spare M.2 PCIE slot.
3mm Ultra-thin Bezel Design
Up to 8 Hours of Battery Life
3 x USB 3.2 Gen1 Type-A
1 x USB 3.2 Gen1 Type-C
HDMI 2.0, Mini Display Port, Gigabit RJ45, SD/SDHC/SDXC Card Reader
GeForce RTX 3080 Max-Q vs RTX 3080
Nvidia and the brands using the GPUs are a little sneaky with the RTX 3080 GPU term. A laptop GPU is generally not the same as a desktop GPU; while it uses the same technology, the GeForce RTX 3080 Max-Q you find in this laptop has a boost clock of 1245 MHz with a  maximum graphics power of 105W.
The full-fat desktop RTX 3080 variety has a base clock of 1440MHz, boosting to 1740MHz with a TDP of 320W.
While this may be obvious to keen PC gamers/PC enthusiasts, it is probably less so to someone just getting into gaming or a parent buying a child a laptop. ,
Build & Design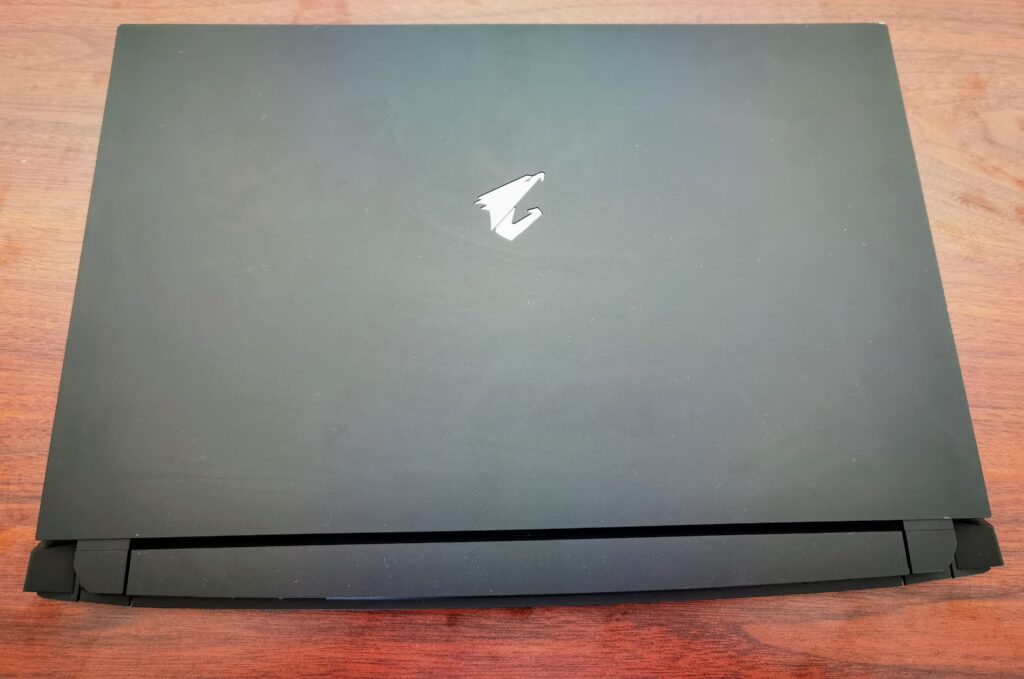 The overall design is good; it's a big black laptop, nothing immediately stands out, which is quite good if you plan to use this for anything other than gaming. For a top of the range gaming laptop, it is surprisingly thin and light, coming in at aorudn 2kg, though this is a common trend since the launch of Max Q GPUs.
Even though it seems quite thin, it has all the ports you need, including Ethernet, HDMI and Mini Display port. So this will work well as a desktop replacement.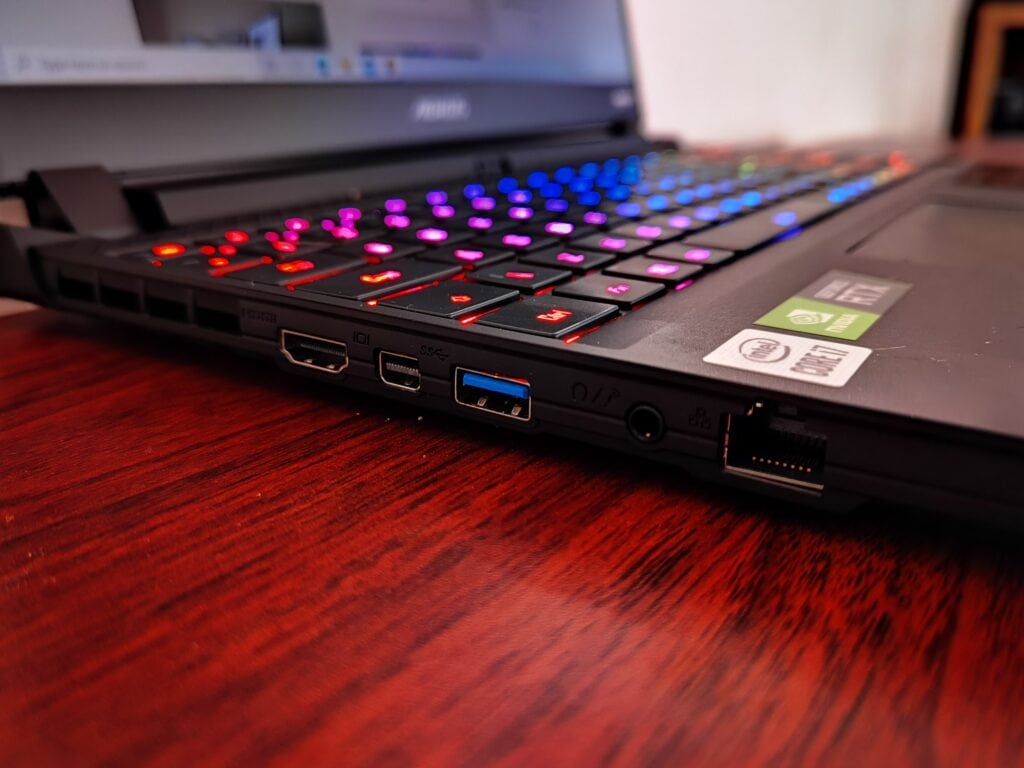 The keyboard is full-sized and fully RGB with quite bright LEDS. As much as I love a full-sized keyboards for my day to day use, I am less keen on a laptop; everything becomes off centre. It is something you will get used to, but I quite frequently made typing mistakes or hit the wrong key gaming as I naturally placed my hands more centrally on the laptop.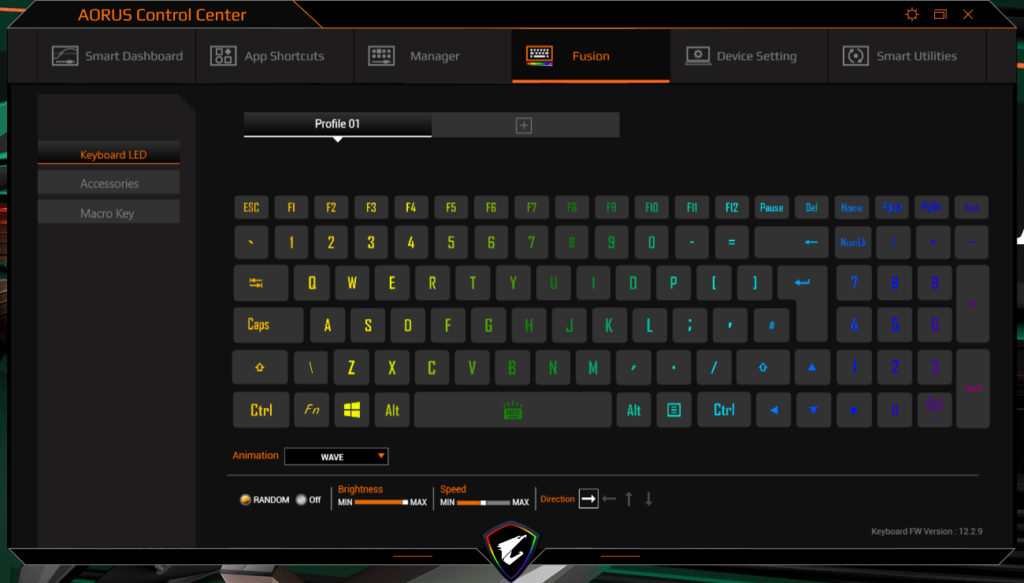 The RGB LEDs are good, bordering on too bright if anything, causing some monitor glare but these are customisable with the software, so you can switch them off when in the office or on a train! I normally switch the RGB to light up on keypress.
The display is good, with a nice 3mm bezel keeping the overall size of the laptop down. It is Pantone X-rite certified, which means it has been pre-calibrated for colour accuracy.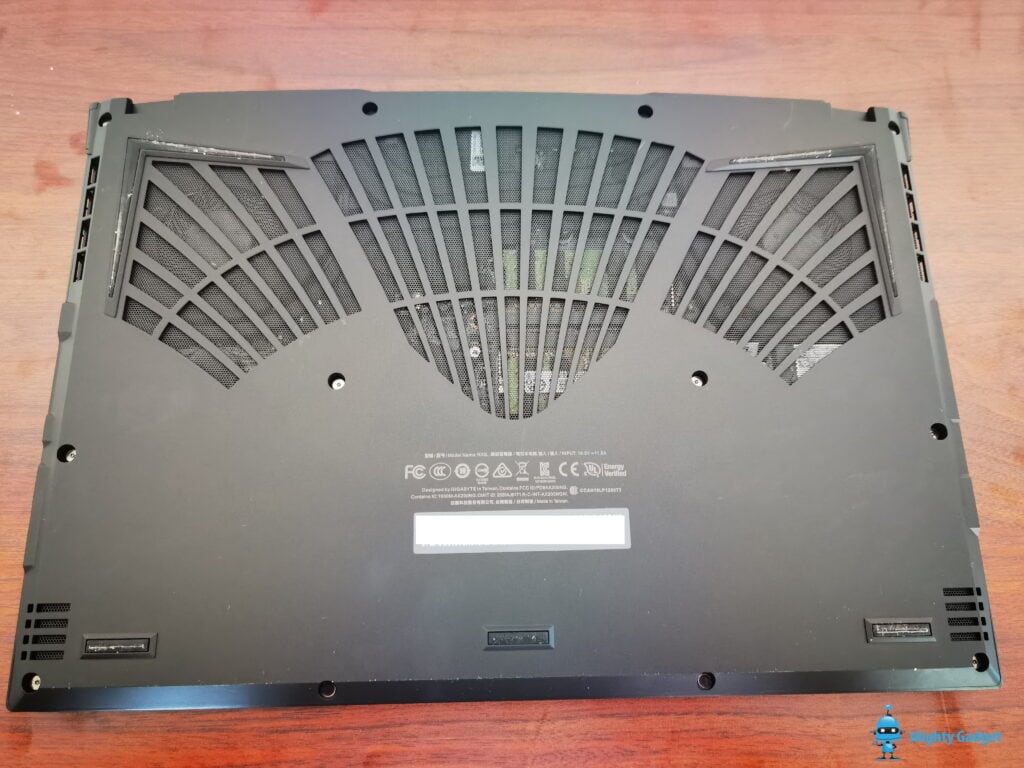 Looking at the base of the laptop shows many of the components partially exposed, protected by a mesh panel with the GPU fans exposed. This should aid with cooling but also act as a reminder of how fragile these things are. RAM and the M.2 NVME appear to be visible, so future upgrades should be a quick, hassle-free job.
Performance / Benchmarks
As you would expect, performance is flawless for all day to day activities; not only do you have oodles of processing and GPU power, but the NVMe drive ensures everything loads super quick.
Like most laptops launched in the past year or so, this has WiFi 6, and at close range, I was able to hit transfer speeds of over 830Mbit/s using the Zyxel NWA210AX access point.
As far as games and benchmarks go, all games were run with the pre-set settings, which ended up being ultra-high by default.
Results were excellent; there is nothing this can't play on higher settings. Though you may need to dial down on things like Cyberpunk.
3DMark 13 – Time Spy: 9532 (Graphics: 9597, CPU: 9184)
3DMark 13 – Time Spy Extreme: 4433 (Graphics: 4693, CPU: 3376)
3DMark 13 – Fire Strike Extreme: 11782 (Graphics: 12354, Physics: 20640)
PCMark 10: 6101 (Essentials: 8981 , Productivity: 7670 , Digital Content Creation: 8949)
CystalDisk: 2580MB/s read 2842MB/s write
Far Cry 5 New Dawn Benchmark: 95fps average, 138fps max, 67fps minimum
Final Fantasy XV Benchmark: 8487
Assasins Creed Valhalla Benchmark: 64fps avg, 26 min, 103 max
Shadow of the Tomb Raider: 101 fps average
Hitman 3: 134 fps average
For comparison, my desktop running AMD Ryzen 7 5800X/ X570 + RTX 3080 scores 15,071 in time spy. The Acer Predator Triton 900, which used a full fat RTX2080 and cost £4K achieved 10191. Then the Acer Predator Triton 300 with a GeForce RTX 2070 Max Q achieved 7461.
With a few tweaks, including disabling the integrated graphics, people on Reddit seem to be score well over 10K in TimeSpy.
So it is a long way off the desktop RTX 3080 performance, but this is undeniably a powerful laptop, and currently, this is about as powerful you can get for any consumer PC hardware.
Battery
This is not an always-on always-connected laptop. It's a gaming laptop with a GPU that can draw 105W; the battery is, therefore, about as good as you can expect.
Light to moderate use gave me around 5-6 hours of use. Gaming on the battery is not a good idea, it will drain quickly and normally, the performance drops
Fan Noise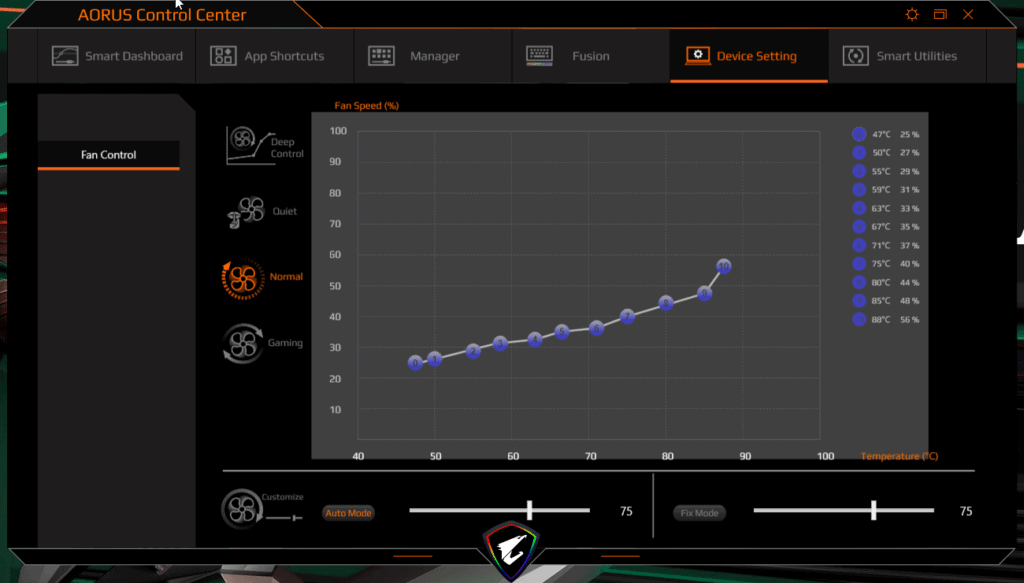 I was impressed with the fan noise, it has been a while since I reviewed a gaming laptop, and I had expected that the RTX3080 would be very loud. It is quite loud, but not annoyingly so, certainly not the same levels the Acer Predator Triton 900 produced.
While gaming and benchmarking in the evening with the TV on in the background I could barely hear the fans over my speakers.
With light loads, the fans are barely audible even in a quiet room, though they will spin up easily.
The software pre-installed has various fan profiles, similar to what you find in the BIOS of a desktop. So you can tweak things towards more performance or more silence.
Price and Alternative Options
The AORUS 15″ with RTX 3080 on Scan is £2,298.98.
The 15.6″ ASUS ROG Strix SCAR 15 G533QS is cheaper at £1,998.98, but it has less RAM and uses an AMD Ryzen 7 5800H.
The Razer Blade 15 Advanced which has the equivalent spec to this with i7-10875H and the RTX 3080 but with a 360Hz display will set you back around £500 more at £2,798.99 currently on Amazon.
You could opt for one of the 3XS systems made by Scan, the 3XS Vengeance GL 3080 is effectively the same spec as this. Traditionally these laptops were chunky and heavy vs brand options but Scan list the 3XS Vengeance as being both a touch lighter and smaller. At the moment, it is pre-order only.
Overall
A year ago, I would have been hesitant about my optimism towards a £2.3K gaming laptop when you could build a superior performing desktop for less. Sadly, the GPU market is a complete mess, and if you are looking for a gaming computer right now, a laptop may be your best bet.
Similar to the desktop GPUs, the RTX 3080 laptops have landed at a lower price than the RTX 2080 SUPER options from last year. It looks like the RTX 2080 version of this laptop launched at £2700, which also had less RAM and less storage. So you are looking at a £500+ drop in price year on year.
Then as an added bonus, its one of the cheapest branded RTX 3080 laptops on the market, only the Ryzen equipped ASUS ROG Strix SCAR 15″ undercutting it.
The combination of these factors makes the Gigabyte AORUS 15″ RTX 3080 an extremely compelling option.
Gaming is predictably superb on this laptop, easily handling most games at max settings with highly playable framerates. While the Max-Q GPU lacks the oomph of the desktop counterpart, the 1920×1080 display is a bit more forgiving than desktop monitors.
While this is hardly an ultra-portable, the 2kg weight combined with reasonably thin chassis make this transition from gaming to regular work laptop with ease.
Overall this is a superb gaming laptop and by the looks of things, one of the best RTX 3080 options on the market right now.
Posted by Mighty Gadget Blog: UK Technology News and Reviews
Thanks for reading, check out Mighty Gadget Blog: UK Technology News and Reviews for more Tech news!