When it comes to iPhone handsets, there's certainly no shortage of options available. You might go for a swanky iPhone 11 Pro Max if you want to get your hands on the latest handset, while on the other hand, if saving money is important to you, you might be looking at older, refurbished models like the iPhone 6s or 7. If you want a handset that's relatively new and still quite current, there's the iPhone XR or the iPhone 8 and 8 Plus. Or, for somebody who wants a basic, budget phone that still manages to pack in a ton of impressive features for a lower price, the new iPhone SE could be ideal.
Picking the right iPhone for you can be tricky, so keep these factors in mind as you choose.
New or Refurbished?
First of all, consider your budget. It's important to know exactly how much you want to spend whether you want to buy the phone handset outright or get a pay monthly contract. Your budget will make it easier for you to determine which iPhone models are going to be within your price range, and make it easier for you to shop around to find deals that work for you. For example, if you know you want a fairly new handset but buying one brand-new would be out of your budget, you might want to consider getting a refurbished or second-hand phone. Refurbished phones are often just as good as brand-new – you'd barely notice a difference – and they come with a warranty.
Your Phone Network
If you're planning to buy a brand-new iPhone handset outright, then you won't need to worry about the network; it will simply lock to whichever one you use it with first. On the other hand, if you're considering getting your iPhone refurbished or second-hand, you'll need to make sure that it can be used with the network that you're planning to use. It's a good idea to factor in the cost of unlocking the handset if you do want to use it with a different one to the one it's locked to. Getting an unlocked, refurbished iPhone handset is often the most economical choice since you can pair it with some of best SIM only deals available to help ensure you're getting the best possible package for your ideal price.
Screen Size
Another factor to consider when choosing the right iPhone for you is how big you want the screen to be. Some iPhone models, like the iPhone 11 Pro, the iPhone XR, and the iPhone 8 Plus are larger than average, while others like the iPhone 7, iPhone 8 and iPhone SE are smaller. If you want something that's a fairly average size, the iPhone X or iPhone 11 are good choices. It might be worth paying a visit to the Apple shop to take a look at the display handsets on offer and try them out to see how they feel in your hand.
Camera Capabilities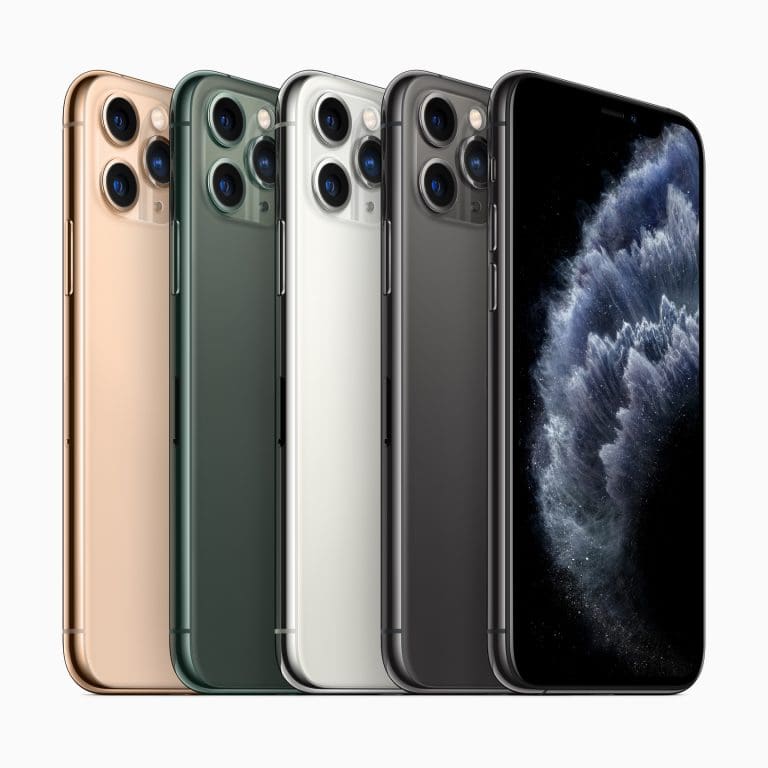 You will probably want to take photographs with your iPhone at some point, so consider how good you need the camera to be. The good news is that iPhone cameras have just gotten better and better over the past few years, so if you go for a fairly new model, you can be assured of a decent smartphone camera. However, the biggest and the best in terms of the camera action is definitely the iPhone 11 range. All three iPhone 11 options offer a 12-megapixel resolution. Opt for the iPhone 11 Pro or the iPhone 11 Pro Max, and you'll also get ultra-wide-angle and telephoto lenses, optical image stabilisation, optical zoom, and several other awesome photography features that you won't find on other handsets.
Device Compatibility
Consider any Apple devices that you are already currently using and whether or not you would like to be able to connect them to your smartphone and use all the available features. All iPhone models from the 8 and above will be compatible with all generations of the Apple Watch and all AirPods models, including the AirPods pro. While these devices will usually also work well with older handsets too, it's worth bearing in mind that some features might not be possible if you go for an older phone but have the latest Apple Watch, for example.
Waterproofing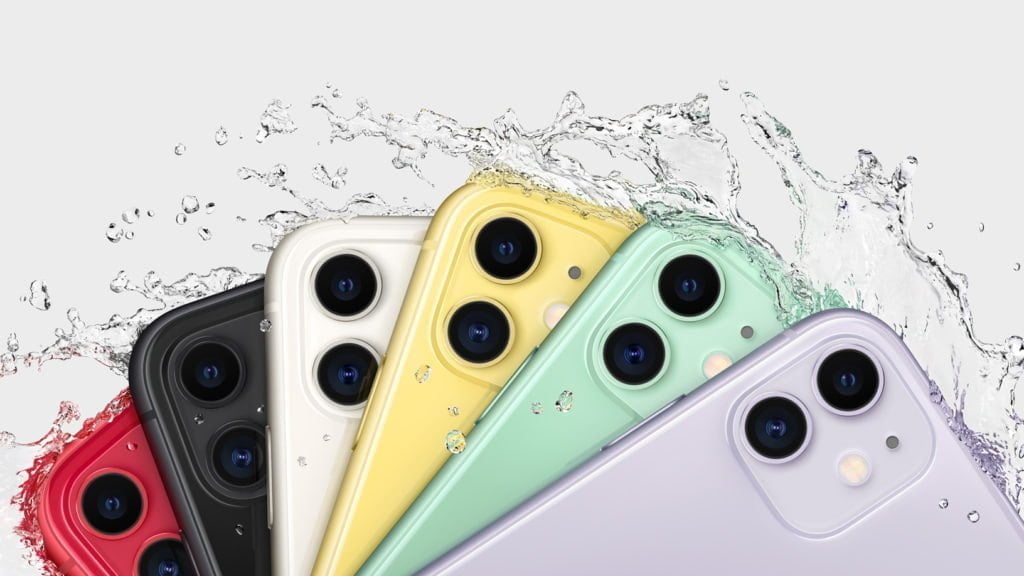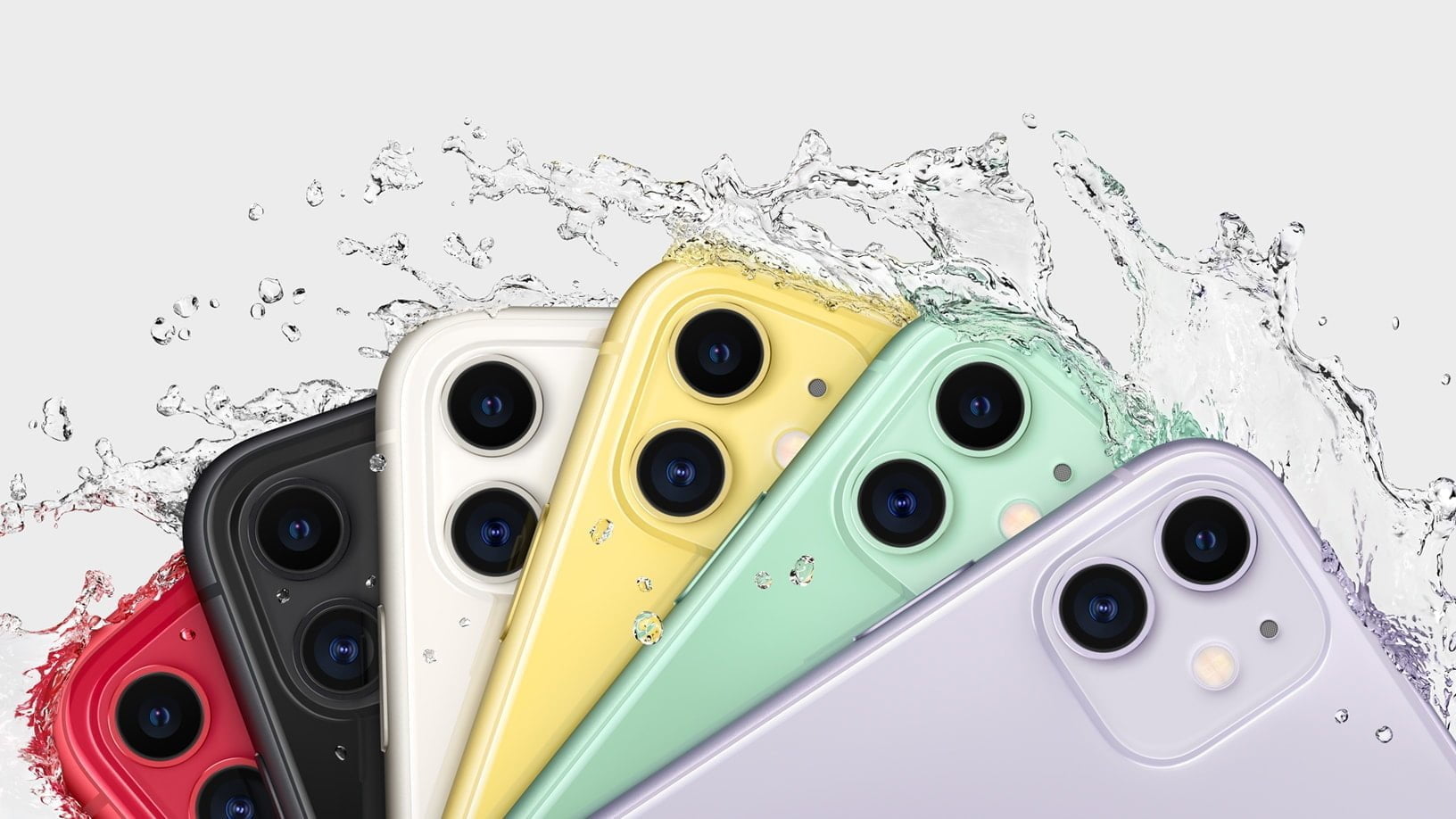 If it's important to you that your smartphone is waterproof, you will be better off choosing a newer model since waterproofing features weren't introduced until the iPhone X came along. The iPhone X is water-resistant, meaning that it won't be damaged if it is splashed a little or if it is dropped quickly into the water and taken out straight away; however, it may not be able to withstand being submerged in deeper water. The iPhone XR can last thirty minutes in one metre of water, while the iPhone 11 can survive for half an hour in water up to two metres deep. If you're prone to water-damaging your smartphones, the iPhone 11 is probably your best option.
Deciding on the Best Model for You
When purchasing any kind of technology, the best rule to follow is to purchase the best device for your budget, which is especially true when it comes to deciding which iPhone to get. If your budget allows for you to get the iPhone 11 or iPhone 11 Pro, it's definitely worth the investment – it'll last longer compared to an older model, and it offers the best features and performance of all iPhone handsets on the market right now. And, if you want to save money but still get the best phone, there are plenty of refurbished handset deals to consider.
On the other hand, if you're feeling the pinch a little and don't want to spend money on the latest iPhone model, the iPhone XR or even the iPhone X could be an ideal choice for you; these might be slightly older than the iPhone 11 without quite as many powerful features, but they are still well-built handsets that will last a while when looked after.
If you want a really budget handset that won't break the bank, the iPhone 8 or 8s or even the new iPhone SE could be an ideal choice for you. These are good options for anybody who is mostly concerned about saving money when getting a new iPhone, and having all the latest features isn't very important.
With new iPhone handsets released every year, choosing the right one for you can be a tricky process. Consider what's important to you and make a list if you find it helpful so that you can research the specifications of each handset and determine which one meets your requirements. Setting your budget before you begin will help you narrow down the iPhone handset models that are within your price range and make it easier to determine whether you are in a position to purchase a brand-new phone or whether refurbished will be better for you. Don't forget – buying refurbished is often just as good as brand new and it's better for the environment, too!
Which iPhone is best for you? We'd love to hear from you!