Like millions of others, I am affected by the disastrous situation Garmin is currently in. It is a PR nightmare for the company, and Garmin has no been dealing with the situation well.
It is almost certainly a ransomware attack with multiple third parties confirming a $10m demand. Garmin has refused to state anything other than technical issues.
However, there is no need to skip a run just because you cant connect to Garmin, you can manually pull off the files and upload them to services like Strava. This will work for Garmin watches and the Garmin Edge cycling computers.

Will sleep, step and health data still count? And what about challenges and badges?
While it is easy to upload activities, we are getting almost no feedback regarding the health data that Garmin tracks. However, there is no reason to suggest that this information won't fully syn once Garmin finally gets back up and running. This data doesn't take a lot of space, and my Fenix 6 Pro has my activities stored on the watch dating back to February, so I can't see any reason why it would not sync.
As for the monthly challenges and badges, I think that will be OK, I imagine they will fix it before the month is out, and I think there is a few days grace with syncing.
How to manually upload activities to Strava and other services from a Garmin watch or bike computer
This is actually quite easy, as long as you have access to a computer.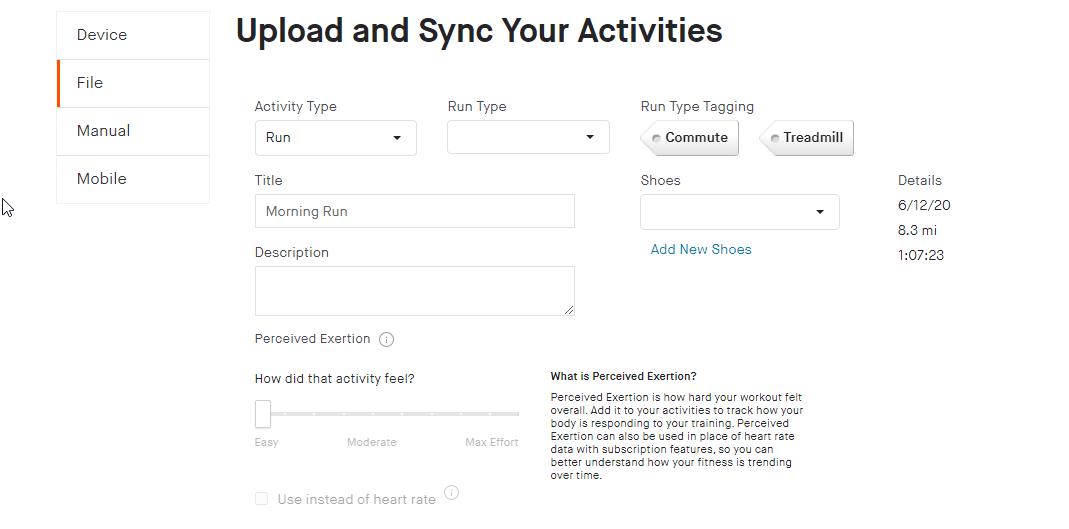 How to manually upload activities to Strava and other services from a Garmin watch or bike computer
Total Time: 5 minutes
Connect to your computer

Connect your Garmin to the computer using the USB charging cable.
–

Device should show in Windows

In Windows, it will show up under Devices and Drives, in my case I get Fenix 6 Pro in the list.
–

Double Click

Double click on the device – This should show something like primary and give you an indication of how much storage you have left.
–

Navigate to activity folder

Navigate through the following folders
Garmin > Activity
–

FIT Files

All the .Fit files are individual activities, they are sensibly named by date, so it is easy to find what you want. My watch has 198 activities going back to February, so it is unlikely your device will be short on storage during this time. All my files take up about 22.3MB of storage, the size of the file is dependant on the amount of things it tracks, the more sensors + GPS, the bigger the size.
–

Sort by date & backup

If you click View on the menu items on the top bar, you can select details then arrange by data modified, this can make it easier to find the latest activity.

Optionally, you can drag all the files into a folder on your computer, taking a back up of all the data on your device.
–

Go to Strava

Go to Strava
Hit the red + button on the top right and select upload activity
Select File on the left column
–

Upload the file

If you previously dragged the files to your computer, you can then drag the file into the Choose Files box.
If you are uploading directly from the device you will need to hit the upload button and navigate to the activity folder again, selecting the activity you want to upload.