With IFA approaching the rumour mill is in full force for Huawei's up and coming flagship Mate 30 series.
The time frame for the Huawei releases the past two years has been chipset announcement at IFA with the phone launch around the 16th of October. A Russian tech blog claims that Huawei Consumer Business Software President, Dr. Wang Chenglu will be debuting on the 19th of September.
I am sceptical of this launch date, it is quite possible that a Consumer Business Software President doesn't have the correct details, or there is some misinformation somewhere. Either way, the phone is launching in the next 2 months.
Previous leaks indicated that there was a Kirin 985 chipset in the works as well as the Kirin 990. A new rumour suggests that the Mate 30 will launch with the Kirin 990 and that it could be the 985/990 is the same thing. The SoC will be produced on the  TSMC 7nm EUV fabrication process. Likely to be marketed as 7nm+, EUV allows 20% greater transistor density and is probably going to be quite a bit more power-efficient. Some rumours suggest that it is will have a built-in 5G modem but then others state that 5G models will come out later.
It is claimed that one of the main features is that the new SoC is that it will consume less energy.
It has also been claimed that the device might not have Google services pre-loaded due to the ongoing conflicts with the US authorities because of the trade ban. I am going to say that there is no way this is happening in the western market, it would mean a disastrous launch for one of the best phones on the market.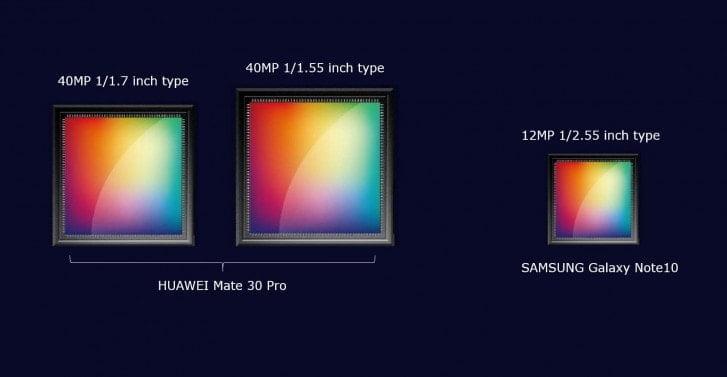 Two of the big rumours that look likely are the new triple camera unit with two 40-megapixel sensors which could put many other flagships to shame.
It is also expected that the phone will use extremely curved edges in the new waterfall design that appears to be gaining traction. The display is expected to be 90Hz similar to the OnePlus 7 Pro and it is likely to be 6.7-inches
The battery of the Mate 30 Pro could be coupled with 55W fast charging. 
Post from: Mighty Gadget – Gadget and Technology Blog
Huawei Mate 30 Pro might launch as soon as September, with Kirin 990 chipset