This year Huawei has expanded their P series line up to include five different phones. I have already reviewed the Huawei P40 Pro and P40 Pro Plus, and now the P40 Lite 5G.
This sits one rung up the ladder with the standard 4G P40 Lite being the most affordable option. There is quite a lot separating these two phones, beyond the added 5G connectivity with very few of the specs shared.
With the mid-range 5G market getting increasingly competitive in recent weeks, does the Huawei P40 Lite 5G offer enough to stand out from the pack?
Specification Overview
Build: Glass front, plastic back
Display: 6.55 inches, 2400 x 1080, 60Hz, IPS
Chipset: Kirin 820 5G
RAM: 6GB
Storage: 128GB + nano memory
Rear Camera: 64 MP + 8MP ultrawide + 2MP depth + 2MP macro
Front Camera: 16MP wide
Battery: 4000mAh + 40W wired charging
Other: 3.5mm headphone jack
Software
Talking about the lack of Google on Huawei phones is getting a little long in the tooth, but it is going to be one of the most important aspects of your buying decision when you consider a Huawei device for the immediate future.
Like the P40 Pro and Pro+, this lacks Google and comes with EMUI 10.1.
Ignoring the lack of Google for a minute, EMUI 10.1 is excellent in my opinion, better than most other software versions companies offer. I could be biased as I have used Huawei for my main phone for over 2 years now. It is responsive, the added features are useful rather than just bloat, and Huawei has a good history of updating their phones.
Google Mobile Services vs Huawei Mobile Services
Without Google, Huawei is doing their best to fill in the gaps with their own suite of services which replicate what Google offers. This includes their App Gallery, a browser, and cloud storage. Then also all the other stuff in the background such as analytics and push notifications.
Things that Huawei lack:
A decent Google Maps alternative (There are some options though)
Google Photos alternative – something I am reliant on
Google Pay alternative – In my opinion, this is critical to the future success of Huawei phones in the UK
While Huawei has the App Gallery, which functionality offers the same experience as Play Store, they lack the apps. It is improving a lot, and Huawei are luring people in with competitions and better payouts than Google, but it is very much a work in progress.
Unable to install Google Mobile Services or Play Store with LZ Play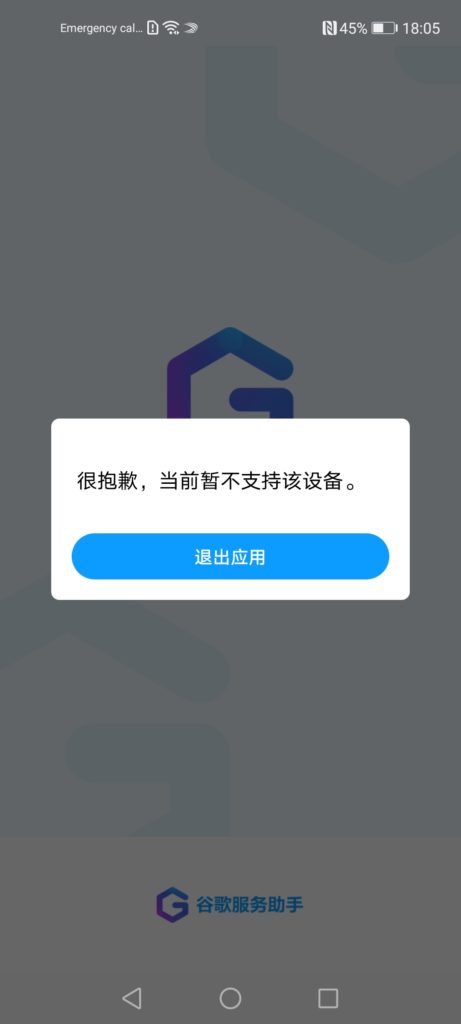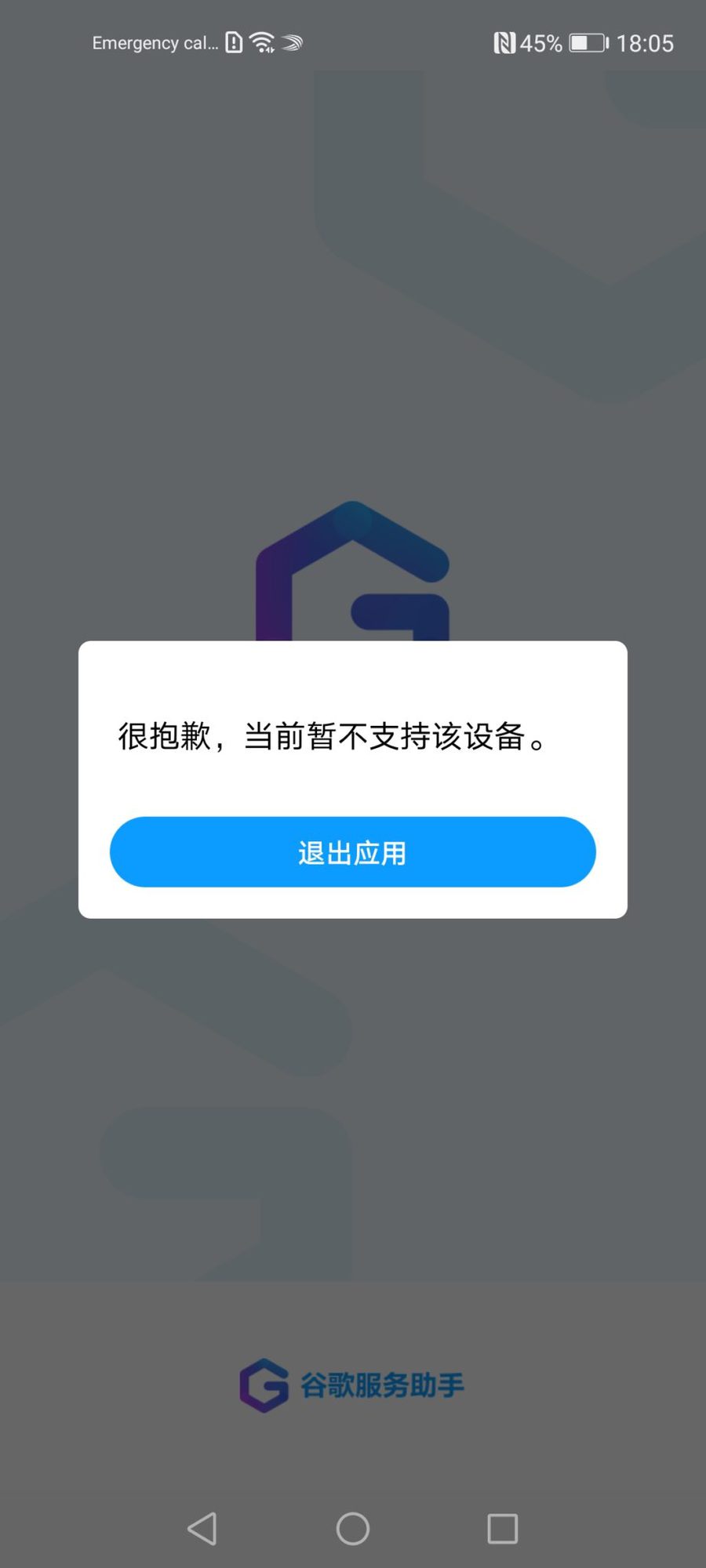 In the previous reviews of the Huawei P40 Pro and the P40 Pro+ I was able to install Google Play Store on the phones. It was a frustrating process that often required multiple attempts, but the results were worth it. Sadly, the app required to do that, LZ Play, does not appear to work.
I expect someone will launch a new version that does work, or find an alternative solution in the future, but for now, I wouldn't recommend buying this phone if you plan to try and install Google on there.
How to get apps onto your Huawei P40 Lite (Phone Clone/Petal Search)
Huawei does not openly promote installing Google on their phones, so they have developed other alternatives.
Phone clone is the perfect first step, copying over most of the apps and settings from your old phone. It is a superb app that reduces the setup time considerably. It does not copy over Google apps, though.
Then Petal Search is a widget and app that you can use to search multiple app sources at once. It prioritises App Gallery, then direct downloads from a company, or Quick Apps. If not of those are available it will direct you to an APK download site such as APK Pure, where you can sideload the app. The main advantage here is that you don't automatically just go to a 3rd party source, or resort to searching via multiple apps when you want something.
Third-Party App Stores
Currently, the best solution I have found is APK Pure, its not perfect, but it does a good job of replicating the play store. You have every app available, easily downloaded from one store, and it will even monitor if apps need to be updated.
What does not work
Anything that is reliant on Google account, or any other background Google services. So you can get things like Google Maps running on your phone, but you can't log in, so all your saved places are inaccessible.
Things like YouTube don't work, so you have to find alternative apps such as YouTube Vanced.
Netflix only runs in SD plus any other streaming app that requires DRM via SafetyNet.
Many, but not all, banking apps will not work, nor is there any form on NFC payments.
Design and Display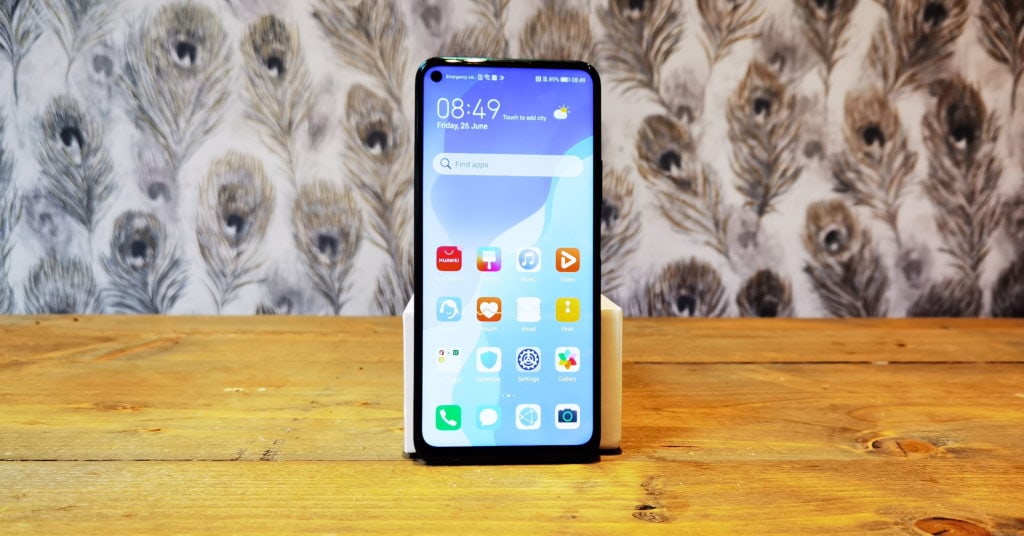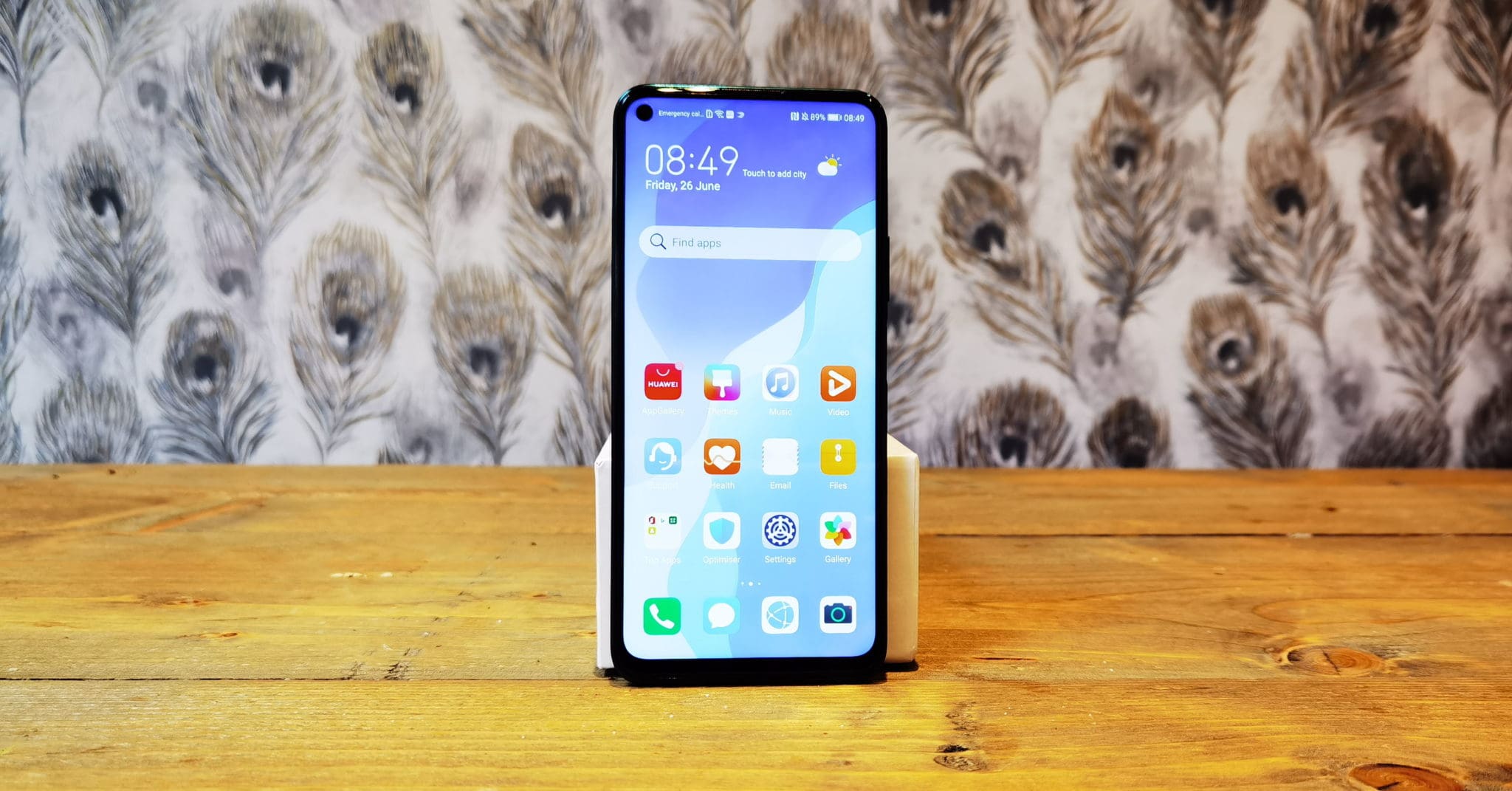 With this being a mid-range phone, there is nothing particularly noteworthy about the design, it looks nice and feels nice in the hand. The back is plastic like a lot of phones at this price, but not all, it is not something that bothers me, the increased durability of plastic helps justify the lack of glass.
Coming from the Huawei P40 Pro, the bezels around the edges feel massive but again, pretty standard at this price.
Like every other phone with an IPS display this year, you now get the fingerprint scanner on the side, also acting as the power button. Some people love it, I know some left handed people that loath it. It makes for a more aesthetic rear though.
Like other IPS displays, it suffers in the sunlight quite a bit, but not as bad as some of the other phones I have reviewed recently, such as the Realme X3 SuperZoom.
Camera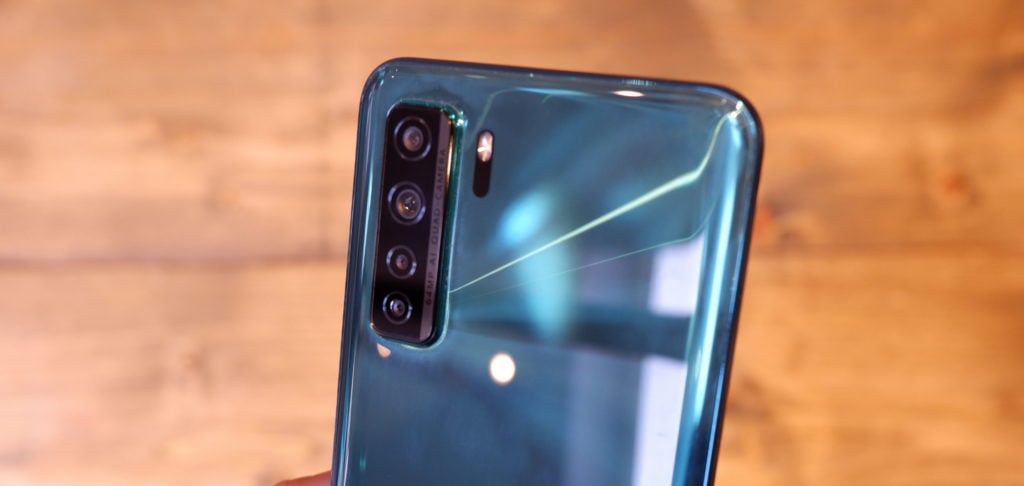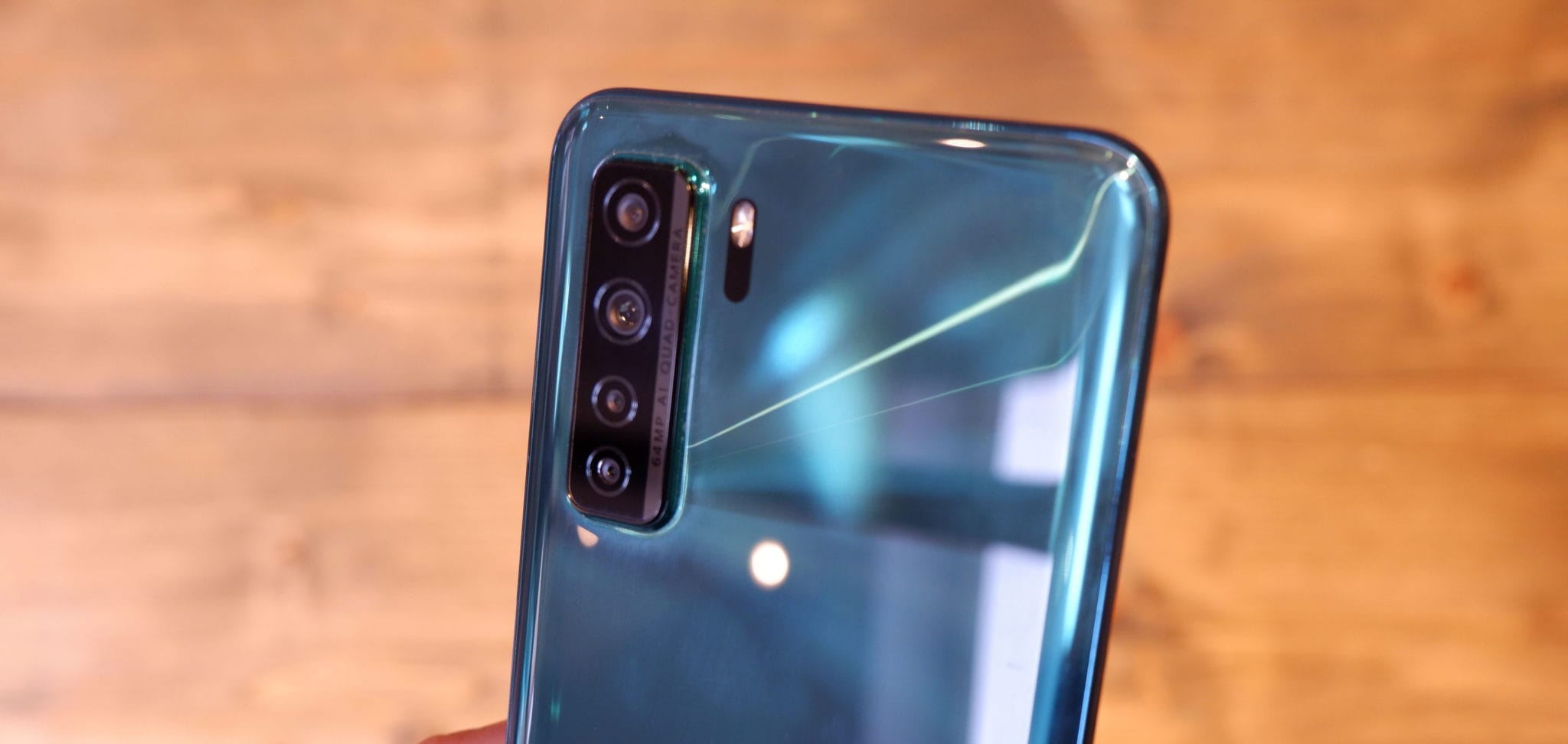 The P40 Lite 5G has one of the better-specced cameras for its respective position in the market. It has a generous 64MP 1/1.7″ sensor combined with an 8 MP f/2.4 ultrawide, then two less useful lenses with a 2MP macro and 2MP depth.
Ironically, this has a higher resolution than the significantly more expensive Pro and Pro+ models. However, there is a big difference in sensor size.
While I have not reviewed them all, this should make it better than the Oppo Find X2 Lite and the OnePlus Nord.
I have just received the Realme X50 in for review, while the phone is cheaper, there is quite a bit of difference in the quality of photos it produces. With the P40 Lite 5G, the colours are richer and more vibrant.
The main camera does a good job producing impressive shots in a good light. Shots are well exposed with good focus. You don't get quite the same dynamic range that the more expensive Pro models offer, but it is arguably more natural-looking.
While the sensor can't capture as much light as the Pro models, the low light performance is still good. This is largely due to the night mode and software processing done through the phone and is one of the big things that differentiate a premium brand like Huawei from my affordable favourite Realme.
There is no image stabilisation that I am aware of, and the for the long exposure night shots you will want to stabilise the phone as much as possible.
Ultrawide performance is OK, again, similar to other phones at this price. However, this year Huawei introduced a massively improved ultrawide lens on the Pro models, so the gap in performance has widened.
Photo Gallery
Performance and Benchmarks
One of the highlights of this phone is the performance of the Kirin 820 chipset; you are getting near to the same performance as the flagship Kirin 980 chipset that was launched last year. This also places it significantly ahead of the Snapdragon 765G in most benchmarks.
With so much performance, I would say it is a little disappointing that this is not equipped with a 90Hz screen, something which makes a big difference in the overall user experience with the flagship Huawei P40 Pro and Pro+.
Antutu Benchmark Comparison vs Snapdragon 765G
| Antutu Benchmark | Total | CPU | GPU | MEM | UX |
| --- | --- | --- | --- | --- | --- |
| Huawei P40 Lite 5G – Kirin 820 | 350308 | 113628 | 108027 | 69102 | 59551 |
| Realme X50 | 323286 | 103663 | 94154 | 68007 | 57462 |
| Oppo Find X2 Lite – Snapdragon 765G | 323940 | 104845 | 92682 | 58053 | 68238 |
Battery
Battery life is always superb with Huawei phones, and there is no difference here. The 4000mAh battery, efficient chipset and Huawei's battery management all mean you can easily get a day of heavy use out of this, and two days moderate user should be doable.
Using the PC Mark battery benchmark this managed to achieve an astonishing 18 hours and 41 mins with each pass scoring over 8000, giving a screen on time of 15h 47 within Android settings. I think this is the highest score I have ever achieved on this benchmark and beats the Realme X50 with its Snapdragon 765 by 3 hours.
You get 40W fast charging as standard, which Huawei claims can get you to 70% capacity in just 30 minutes.
Pricing & Competition
For affordable 5G phones, you are looking at anything running the Snapdragon 765G, from my testing, this does not perform quite as good as the Kirin 820, but you probably won't notice the difference.
Probably, the closest competitor would be the OPPO Find X2 Lite, this costs a little more, is not as attractive due to the notch, but has an AMOLED display which should be superior. The camera is not as good, but you do get Google.
The Realme X50 has just been announced, it is cheaper but the camera is not as good, and the Snapdragon 765G chipset is less powerful, but thanks to Google it is an appealing alternative.
There is also the just-announced Motorola Moto G 5G Plus, which is kind of ugly but the base model is considerably cheaper at just £229. However, it cuts the RAM and storage down to 4GB/64GB to achieve this attractive price. The 6GB/128GB model is still quite reasonable at £349
At this price I would still argue, do you really need 5G? Last years Huawei P30 Pro is superior in almost every regard and is currently less than £500. £100 difference is a lot, but that is a lot of phone for your money. Alternatively, the Realme X3 Super Zoom has dropped down to £429.
Conclusions
There is a lot to love about the Huawei P40 Lite, as usual from Huawei, the overall hardware is superb, and when I first received the phone it was the cheapest 5G phone in the UK (now the Motorola Moto G 5G Plus).
Performance, in particular, is superb; the Kirin 820 chipset appears to be quite a bit better than the Qualcomm equivalent.
The camera also does an admirable job at this price point and I am confident this will be the best camera on a 5G phone under £400.
However, just like all my other recent Huawei reviews, this lacks Google Play Store, and in the case of this phone, it is the first time I have been unable to install Google on it via the LZ Play method. So you are therefore forced to use Phone Clone/Petal Search/App Gallery.
Therefore how good you would find this phone is dependant on how tied down to Google you are. Most of their apps are replaceable, and most of the apps you want are available via one way or another. So for a lot of people, there won't be too much of an issue, the one downside is that it is just more work vs going onto the Play Store and downloading whatever you want.
I think the software experience will continue to improve, Huawei has a bottomless pit of money and resources, and they are determined to succeed.