In the past year, both Huawei and Honor have been reusing their old Kirin 710 chipset for their affordable phones, allowing them to bypass the restrictions placed upon them by the US in regards to Google. . This led to a lot of samey phones; there was very little difference between the Huawei P30 Lite, Honor 20 Lite or the Huawei P Smart 2019.
Even though they launched the Kirin 810 back in 2019, it is only this year that we have seen phones launched with the chipset.
In the meantime, Huawei/HiSilicon has also launched the new affordable Kirin 820, placing them up against the Qualcomm Snapdragon 765G , Samsung Exynos 980 and Mediatek Dimensity 800.
While a lot of phones have launched with the Qualcomm Snapdragon 765G, not many are actually available in the UK. That has now changed with the launch of the Oppo Find X2 Lite (£399) and the Motorola Edge (£549).
With a price tag of £379.99 this would make the Huawei P40 Lite 5G the most affordable 5G device on the UK market (from UK suppliers), but without Google is it any good?
I am still in the early days of my review, so I won't draw any definitive conclusions.
HiSilicon 820 vs Qualcomm Snapdragon 765G Specification Comparison
CPU
HiSilicon Kirin 820 5g
Qualcomm Snapdragon 720

1×2.4 GHz Kryo 475 Prime (A76)

1×2.2 GHz Kryo 475 Gold (A76)

6×1.8 GHz Kryo 475 Silver (A76)
On paper, the Kirin 820 easily looks better, using four A76 cores. This is more like a flagship chipset from 2019.
GPU
Kirin 820
Qualcomm Snapdragon 720
Drawing up conclusions based on the GPU spec is fruitless here as Qualcomm do their own thing.
Benchmarks Comparison
Antutu
The Huawei P40 Lite 5G using the Kirin 820 comfortably outperforms the Qualcomm Snapdragon 765G with a score 8% higher overall. It also had a massive advantage with the GPU with the result being 16.6% higher.
| | Total | CPU | GPU | MEM | UX |
| --- | --- | --- | --- | --- | --- |
| Huawei P40 Lite 5G – Kirin 820 | 350308 | 113628 | 108027 | 69102 | 59551 |
| Oppo Find X2 Lite – Snapdragon 765G | 323940 | 104845 | 92682 | 58053 | 68238 |
Geakbench
Similar results with Geekbench, the single-core speed is similar, due to the two primary cores of each chipset being similarly clocked. The P40 Lite 5G has jus a 1.8% advantage here.
However, with the multi-core, it flexes its muscles with a 28% advantage.
| | Single Core | Multi Core |
| --- | --- | --- |
| Huawei P40 Lite – Kirin 810 | 606 | 2304 |
| Oppo Find X2 Lite – Snapdragon 765G | 595 | 1799 |
3DMark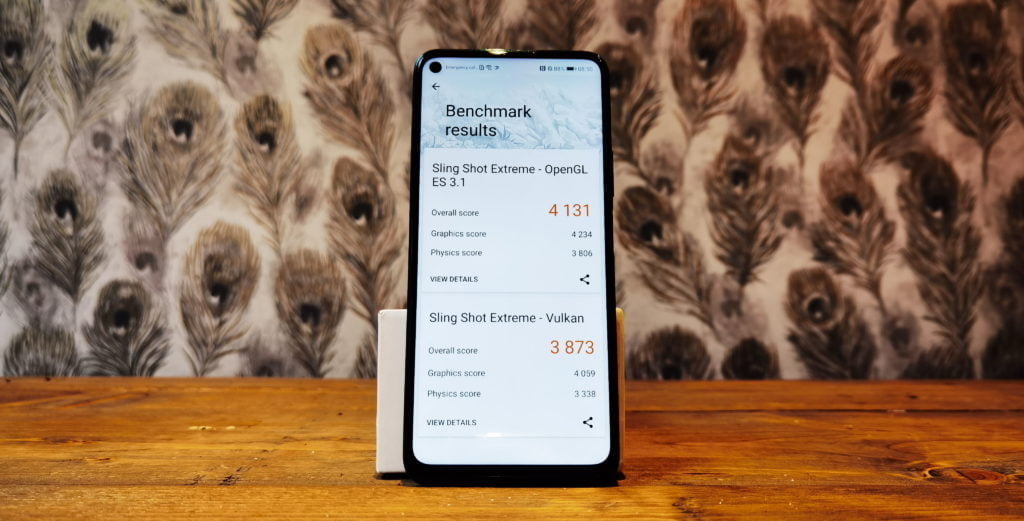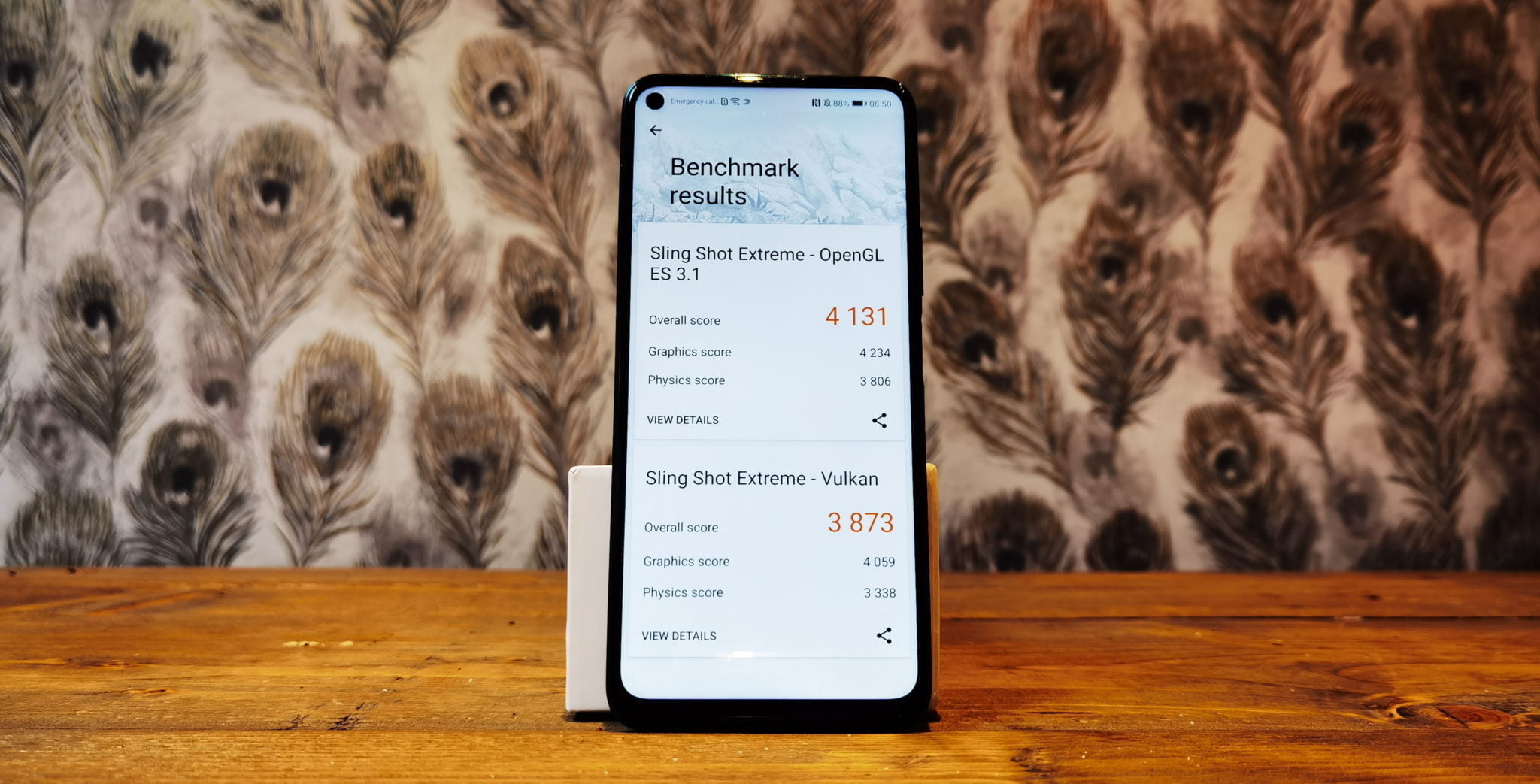 The trend continues into 3DMark, making this an excellent affordable gaming phone.
In the Slingshot Extreme OpenGL test, the Kirin 820 has a 20% advantage then a 28% advantage in the Vulkan test when compared to the Qualcomm Snapdragon 765G
| | Slingshot Extreme OpenGL | Vulkan |
| --- | --- | --- |
| Huawei P40 Lite – Kirin 820 | 4131 | 3873 |
| Oppo Find X2 Lite – Snapdragon 765G | 3415 | 3025 |
Overall
The HiSilicon 820 5G chipset is undeniably excellent affordable 5G chipset, many of the benchmarks fell just short of the flagship Kirin 980 that launched last year, and it comfortably outperforms the popular Qualcomm Snapdragon 765G all while being in a phone cheaper than its rivals.
No doubt Qualcomm and any brand using their chipsets will take some relief in knowing that Huawei is unable to use Google on any device featuring the HiSilicon 820 5G, and this is a problem that is going to dog Huawei for the foreseeable future.
It is certainly possible to live without Google on current Huawei phones, they are making it easier and easier to find the apps you want, and the apps on Huawei Mobile Services grows daily.
It is, of course, possible to install Google on your Huawei phone if needed.
A the £379 price point, being cheaper than other 5G phones in the UK, I find the lack of Google more tolerable than some of the more expensive offerings from Huawei, where you may be less willing to make compromises.