I reviewed the Huawei P40 Pro last month, and Huawei continues their reign with the best camera phone on the market.
However, this was not the top of the range model, Huawei, like others, have now introduced a new ultra-premium priced tier with the Huawei P40 Pro Plus.
Unlike the previous brand collaborations, which seem to be going out of fashion, the Huawei P40 Pro Plus offers more than just case material and a bump in RAM/Storage.
With the Huawei P40 Pro Plus, the stand out difference is the change in camera specification.
The phone retains the 50MP Ultra Vision Camera, combined with 40MP Cine Camera ultrawide caemera, but in then switches out the 5x periscope zoom lens, for two different lenses.
You now get a 10x optical zoom 8MP periscope lens combined with a more tradit6ional 3x optical zoom 8MP lens. This, therefore, makes it the first phone with a 10x optical zoom lens, and the first phone ever with two separate fixed optical zoom lengths.
The advantage of this is that you then get considerable more versatility with your camera. I always found 5x to be a bit too much in many scenarios, but then with others, such as nature photography, 5x is not enough.
With the benefit of these lenses you then also have the option to go up to a 20x hybrid zoom, and a quite frankly ridiculous 100x max zoom. Max zoom tends to be useless due to camera shake and pixilation, but the camera will normally perform well a bit beyond the hybrid zoom.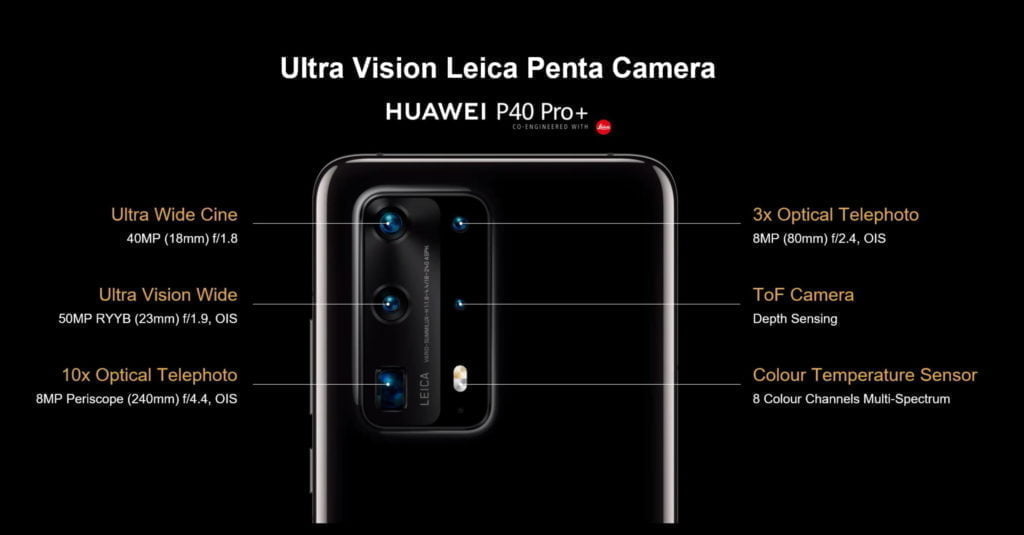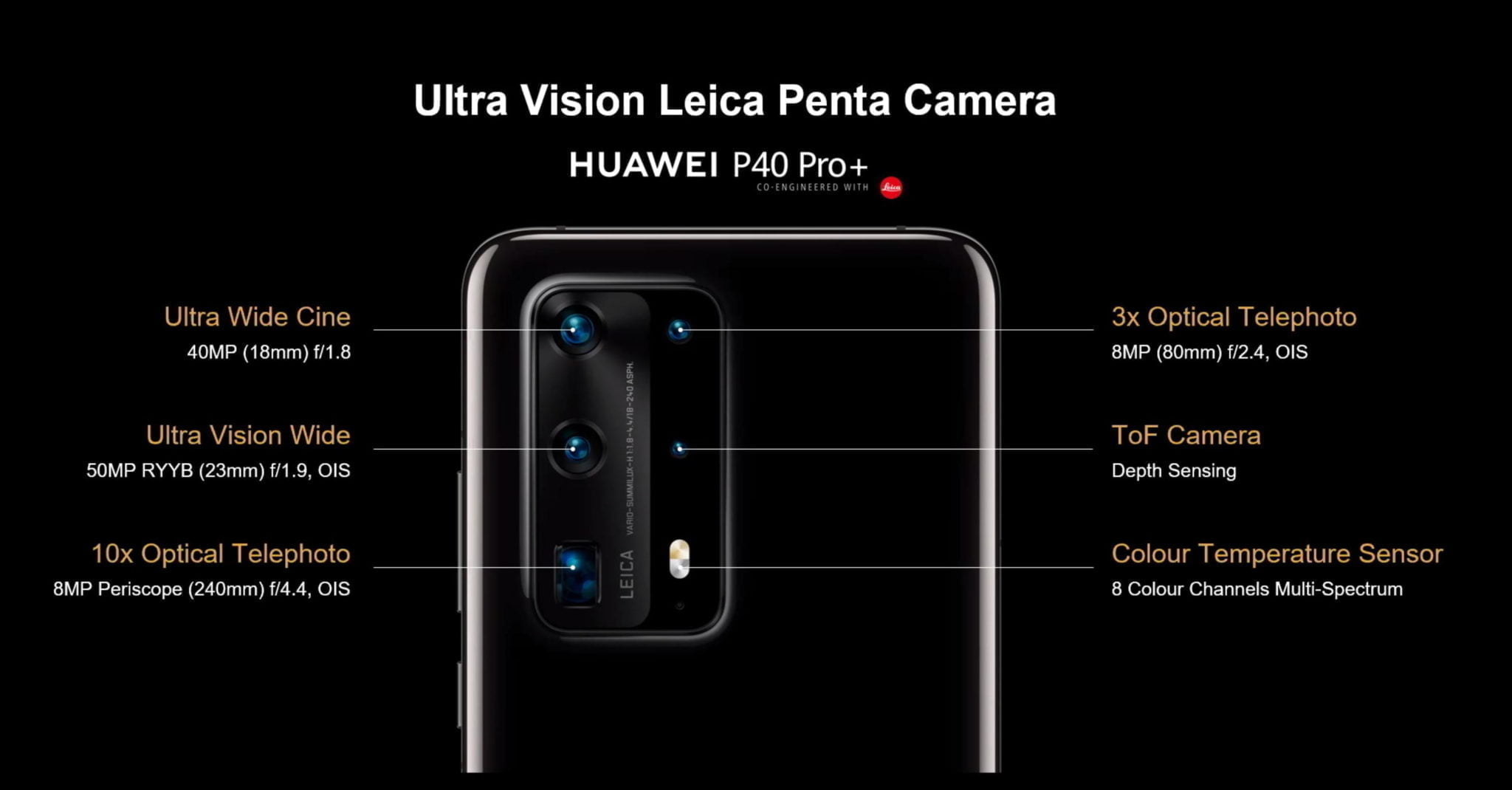 Beyond the camera change, most of the phone is similar, but you get a new premium ceramic rear which comes in either white or a glass effect black. You then also get double the storage taking it up to a massive 512GB.
All this comes at a cost though, those three changes to the specification takes the £899.99 asking price of the Huawei P40 Pro and jumps it all the way up to £1299. So £400 extra.
Huawei is sweetening the deal though; you will get a Huawei Watch GT2 and the new 40W wireless charger which is the same speed as you get from the wired charger.
Overall, it is a lot more money to pay for arguably not much more phone, but there is always a case of diminishing returns when you get to ultra-premium products. Huawei continues to push the boundaries of what is possible with a phone, and if you want the best camera phone on the market, then this will almost certainly be the best candidate.
The biggest hurdle Huawei face, similar to their other phones, is the lack of Google, they are making it a lot easier to find the apps you want.
There is AppGallery – Huawei's official app store with more than 420M monthly active users and a constantly growing list of apps. It features a 4-layer detection mechanism to ensure apps featured are safe to download and use. Simply browse and download the apps you need.
They also recently introduced Petal Search, which is a great solution, but it is still not ideal when you are almost £1.3k for a phone.
Then of course there is Phone Clone – One easy way to transfer your apps, contacts, data, files and photos from your old smartphone to your new smartphone, in a few simple steps.
Or alternatively, you could just install Google Apps. Though this is not official or recommended by Huawei (I assume).