While I am not a huge fan of indoor cameras for my personal usage, I was quite excited to be offered to review the Imou Ranger Pro, which provides a wide range of impressive features including:
PTZ with 355 degree pan and 90 degree tilt
Human detection – which can then smart track with PTZ
Sony starves sensor with colour night vision (dependant on ambient light)
Two way talk
Privacy mask
Wi-Fi and Ethernet connectivity
MicroSD and cloud storage options
ONVIF compatibility for network video recording systems such as Blue Iris and Synology Surveillance station.
Alexa, Google and IFTTT functionality.
That is a whole lot of functionality for one camera. Currently, Amazon is selling this for £85.99, but due to the current pandemic, delivery is almost a month.
They have basically taken most of the trendy features (in the world of surveillance) and shoved it into one camera.
Imou Ranger Pro vs Range IQ
There seems to be an issue with product names, I was offered the Range IQ to review, and the box states Ranger IQ. The model is IPC-A26HP, and when you go onto the IMOU website, this model is called the Pro.
I assumed it was just a change in branding but looking under the products list shows a separate page for the Ranger IQ. The two devices look identical, but upon closer inspection, there is a significant difference.
Physically they look identical and offer mostly the same specs, but the sensors are different:
The Pro model has:
1/2.7″ 2Megapixel Progressive CMOS
10m normal night vision
The IQ model uses a Sony Starvis colour night vision sensor:
1/2.8 2″ Megapixel Progressive CMOS
Night Vision: 10m(33ft) Distance, Starlight night vision
The IQ also appears to have a siren, and abnormal sound alarm and Airfly smart connect alarm sensor compatibility.
The Pro appears to have smart tracking, but I don't think this is AI human tracking – it will track moving things in general.
As for the price, the Pro model is £65 and the IQ is £85 – I would say the extra £20 is worth it for the improved person detection and colour Starvis sensor.
Set up
Set up is straightforward like most surveillance cameras nowadays, you will need the Imou Life app then follow the basic set up guide which includes scanning the QR code, and passing it your WI-Fi credentials. It also has ethernet, which would speed up the process further.
App
The app itself is just OK, there is nothing specifically bad about it, but I much prefer the likes of Ring, Arlo, Eufy and even Ezviz which I feel are a little more usable.
One issue I found to occur semi-regularly is the app would not connect to the live feed, this doesn't appear to be an issue with he camera itself, because I stream live consistently from Blue Iris.
When you want to view footage you need to go into the camera and select history this will then give you a timeline view, this is OK for identifying the occasional recording but tends to be cumbersome when lots of small recordings are made. Thankfully you can hit the three lines to the top right, and this will display hourly time blocks with thumbnails of the images.
Motion alerts and smart tracking
Motion alerts are accurate with the human identification minimising false alerts. However, motion stills gets recorded. This can lead to a lot of redundant footage recorded depending on how you set it up. If you are not getting spammed with alerts, this is not too much of an issue for me, as it ensures events do get captured. You can set up motion zones and dial down the sensitivity to improve things.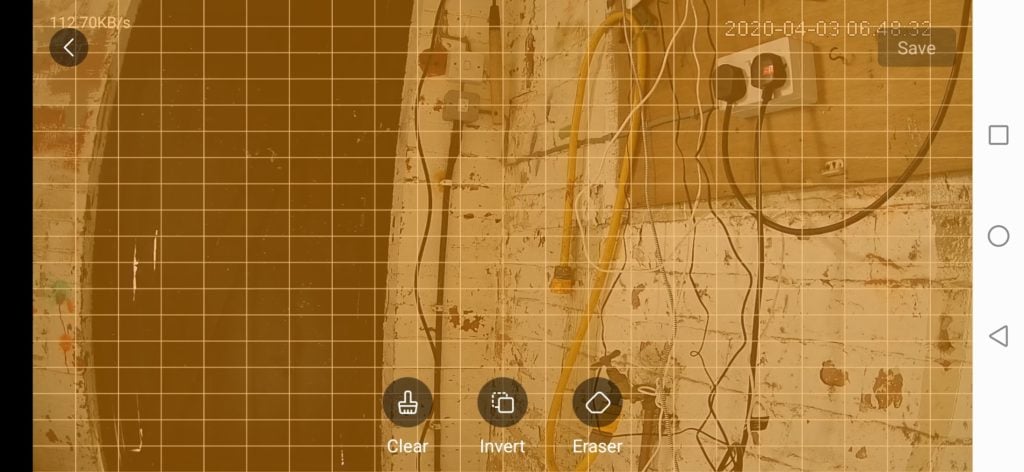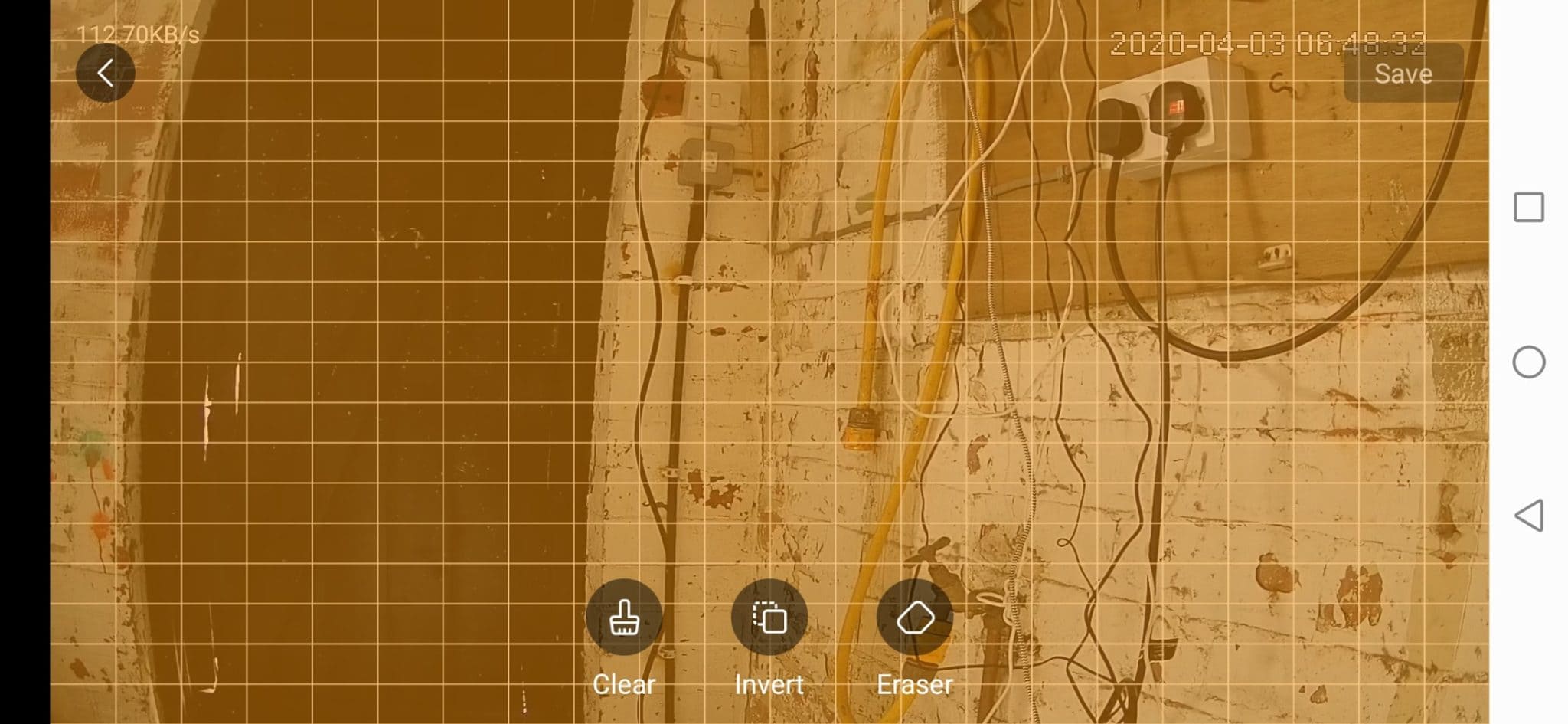 It is the smart tracking that differentiates this from may other products, and this works well. It can be a little clunky, it doesn't perfectly track sometimes, but overall it will follow you around the room monitoring what you are up to. I temporarily set it up in our kitchen, which is L shaped, with the camera facing down the long dining room part, it will then track you into the kitchen part. It doesn't stay locked on to the person permanently if they don't move much it seems to reset itself back to its start position.
This should maximise the chances of capturing identifying footage of anyone entering your home. The one caveat is that is detects human movements, the AI isn't smart enough try and lock on to faces. When I relocated it to my garage on top of a chest freezer, it would often just track my midriff until I backed off enough to see my full body.
Also, while the camera is tracking the movement causes quite a bit of pixilation on the footage. When it stops moving, it clears up.
NVR – Blue Iris and Synology Surveillance station
Set up is quite simple, with Blue Iris you just need to scan for cameras that are available, it should identify your camera and find the ONVIF feed. You then need to use the username admin and the security code that is on the base of the camera, I didn't notice this code immediately, but it is where is says safety code above the FCC ID which is just above the barcode itself.
Unfortunately, it does not appear that you can control the PTZ via ONVIF on this camera. It is not a major issue for me as I use the smart tracking feature and have it pointed in the direction I want to monitor.
This seems to work in a similar manner to the Tapo C100, at least when using it on Wi-Fi. Blue Iris doesn't record 24/7, but instead, the clips end up being the motion events from the camera. I can, however, live stream the feed with no interruptions.
Getting it set up in on my Synology DS218play with Surveillance station was the same.
Performance and Night Vision
Overall performance has been excellent, as have most cameras I have used in the past year or so.
The Starvis sensor is interesting, when I have used it on the Eufy 2C and H.View colour outdoor camera, it has worked very well. The Eufy needs to have its spotlight enabled before you get colour vision.
With this, I was getting black and white with a lot of footage, which is what made me think I had the pro model at first. The issue appears to be that when indoors the camera either has good light or very bad light, no in-between, unlike my outdoor cameras which have the benefit of street lights.
The main difference is with my TP-Link Tapo, that stays consistently in black and white until after 7 am in my garage, whereas the Ranger IQ is in colour.
The colour footage does cause glare from light sources, this is true on the other cameras I have used, and there is quite a bit of glare from the window the camera is facing. When I use the PTZ to face the camera away from the window in the same direction as the TP-link, the image stays in colour, and you can see how much different it makes versus black and white.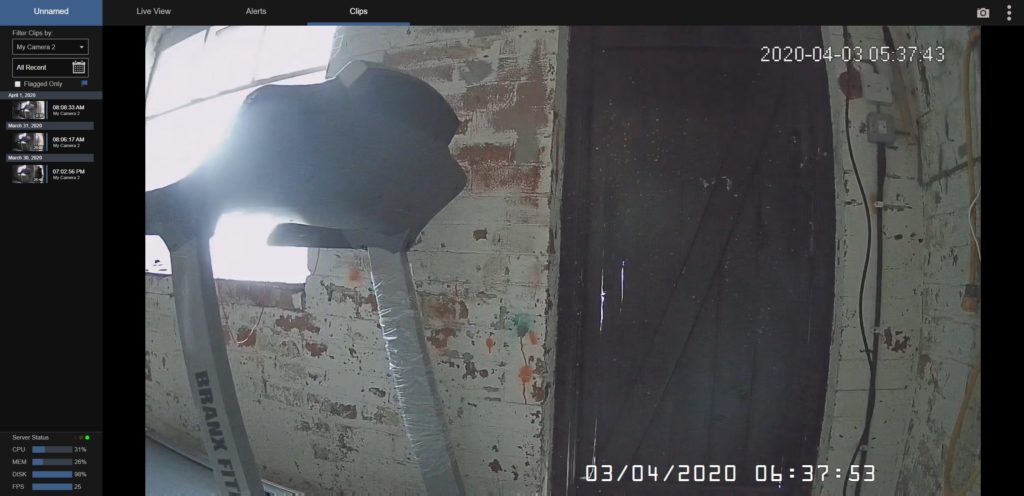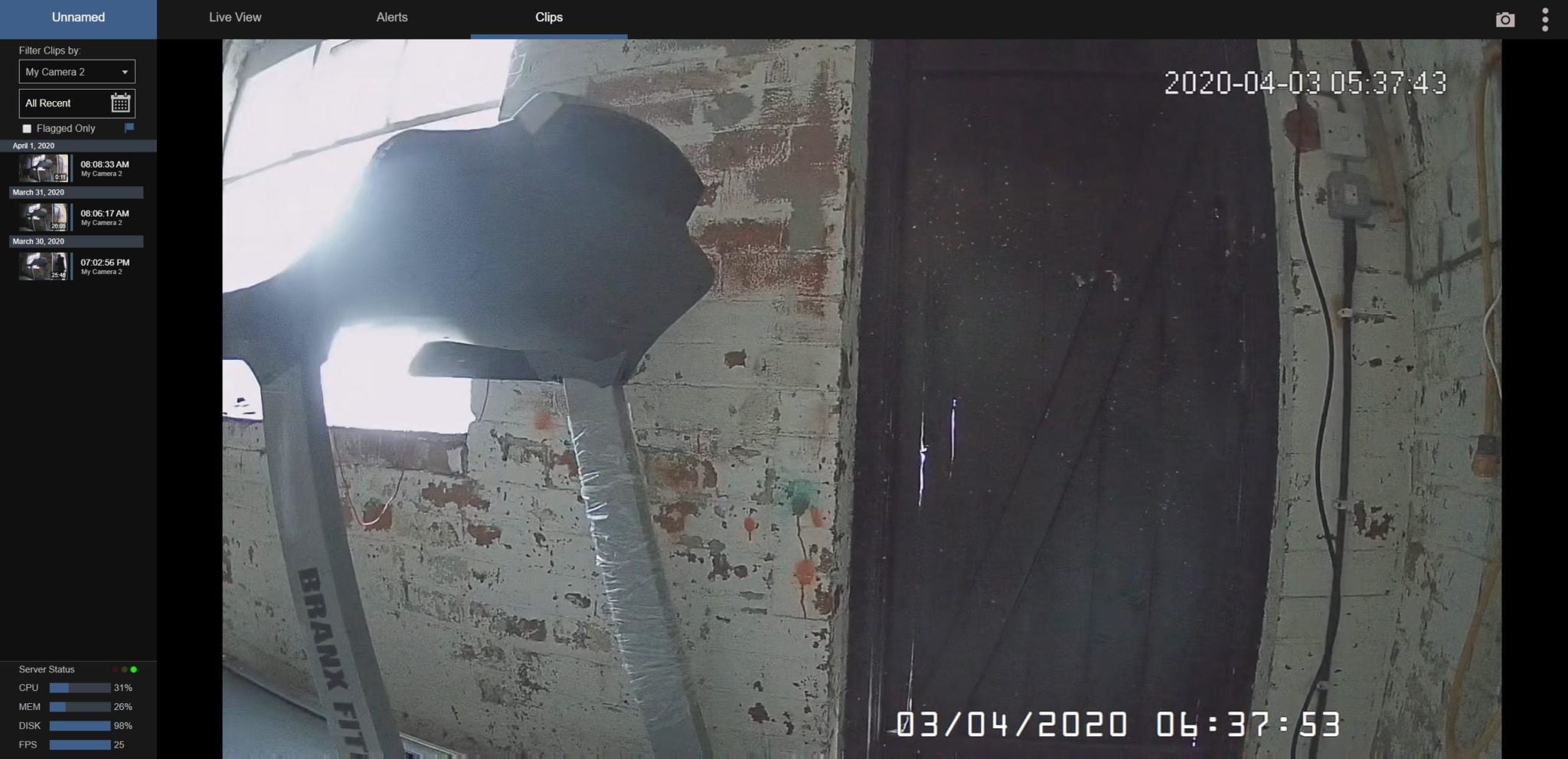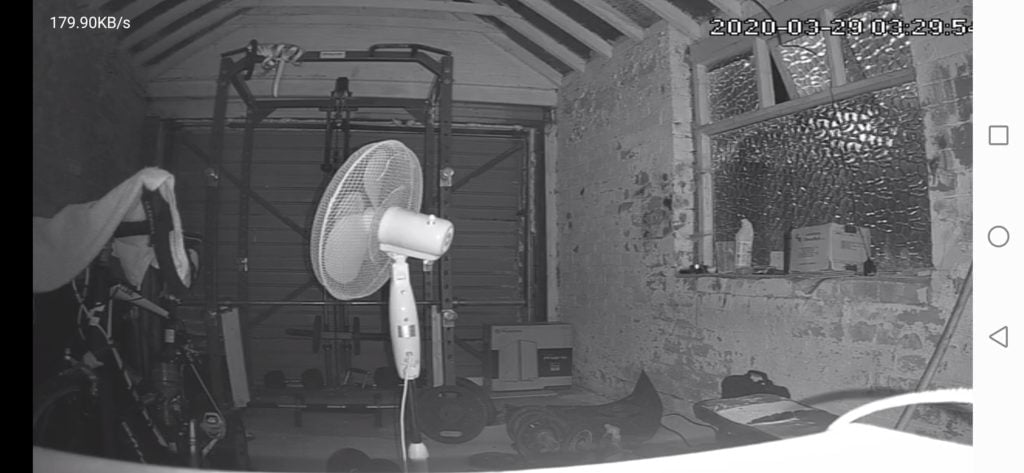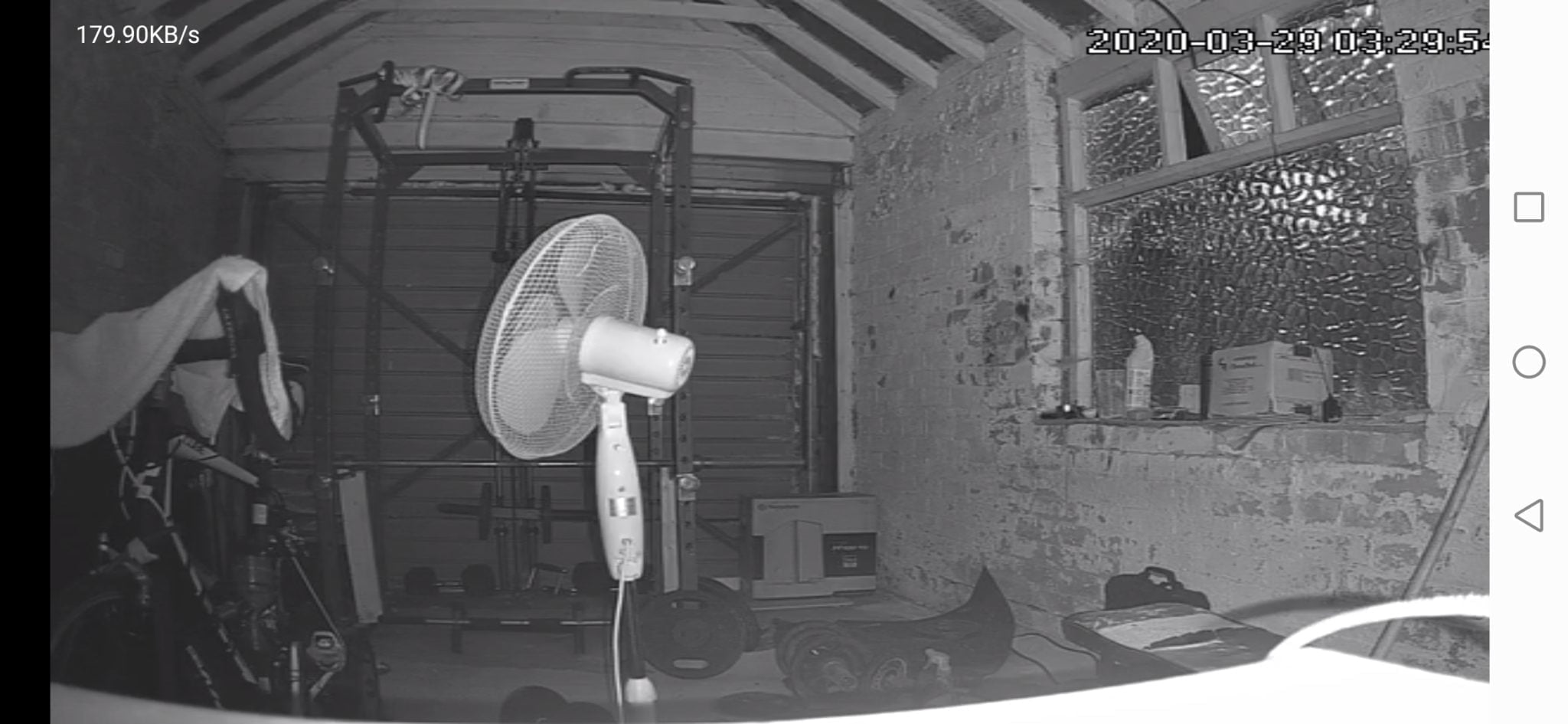 Alarm and noise warning
I tested this briefly, and it works well, the alarm is loud enough to be irritating and audible within the house. With me having the camera in the garage most of the time, I opted not to continue using it as I was concerned random noises would trigger it.
Two-way talk
I don't personally have much use for two way talk, and I don't think my partner appreciates it when I shout things to her via the camera. But it works well, the built-in speakers and microphones are never the best on these things, but this is better than the TP-Link which has similar features.
Cloud Storage Costs


You can get a month for free, and there is no requirement to use it in the future as the camera accepts microSD as well as NVR. Imou three plans, one for 3 days, then 7 days, then 30 days for £1.69/£2.49/£5.99
The 3-day option is appealing, putting it lower than competing brands, but they don't offer multi-camera options whereas companies like Ring charge a flat £8pcm for unlimited devices and 30-day recording.
Price and Competition
The Amcrest UltraHD 2K 2304TVL looks to be the best alternative. It looks like we get ripped off in the UK with it costing £99.99, whereas you can get it direct from Amcrest for $57.99. It doesn't appear to have smart tracking, but it is very well-reviewed.
Reolink have the E1 Pro of cameras which are excellent for the price, but can't really compete with this.
TP-Link has the Tapo C200, they don't advertise NRV recording but the Tapo C100 works with ONVIF and is superb for the price, but again lacks the features of the Imou Ranger.
There is of course the more affordable Pro model for £65 which lacks the colour night vision and AI person detection
Overall
I like this camera a lot, and at £85.99 I think it is reasonably priced for what you are getting. While there are obviously cheaper indoor cameras, I am not sure of any that can offer this feature set at the same or similar price.
The Imou app itself isn't my favourite, and one of the issues is if you invest in one camera, you need to stick with the brand really, or have multiple apps, which gets quickly annoying. So you need to plan ahead when committing to any smart home system.
Even though I don't love the app, one advantage is that Imou appears to have a thorough range of hardware including smart alarms, doorbells, a floodlight camera and outdoor options. So you can stick with this brand for pretty much all your surveillance needs.
The stand out feature for me is the ability to use an NVR. The ONVIF compatibility makes this a perfect indoor camera to compliment whatever you may have monitoring your outdoors.