The Kingston KC600 has been out for a couple of years now. It offers affordable, fast storage with the added benefit of hardware AES encryption which allows you to enable BitLocker on your PC with little consequence on overall performance.
SATA SSDs are starting to feel a little dated now that NVMe drives have become so affordable, but they are still a popular choice. Desktop PCs have far more SATA ports than M.2. Older laptops will also likely be limited to SATA, and upgrading from an HDD to SSD is a great way to breathe new life into old hardware.
Specification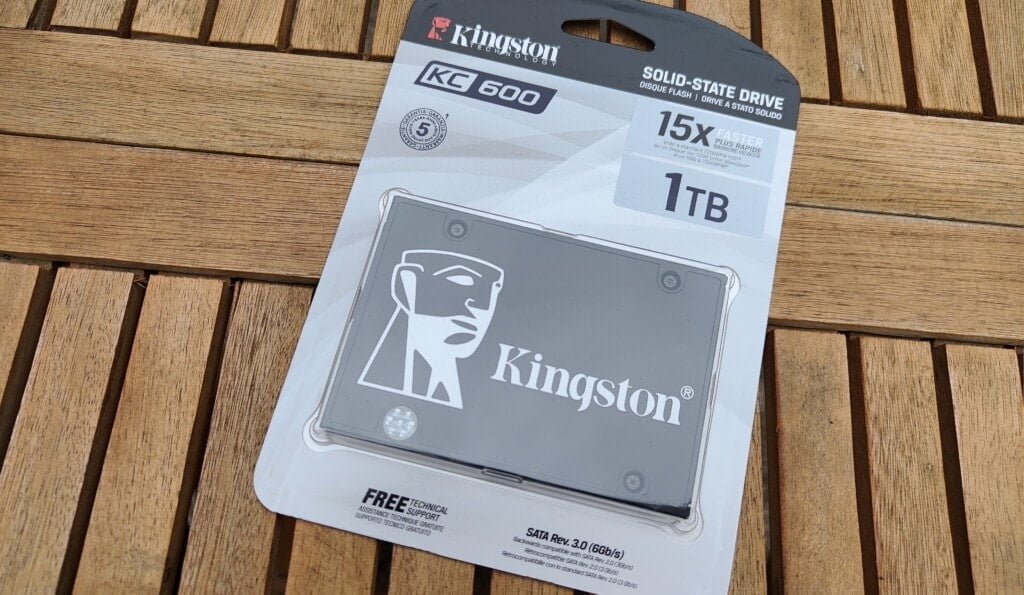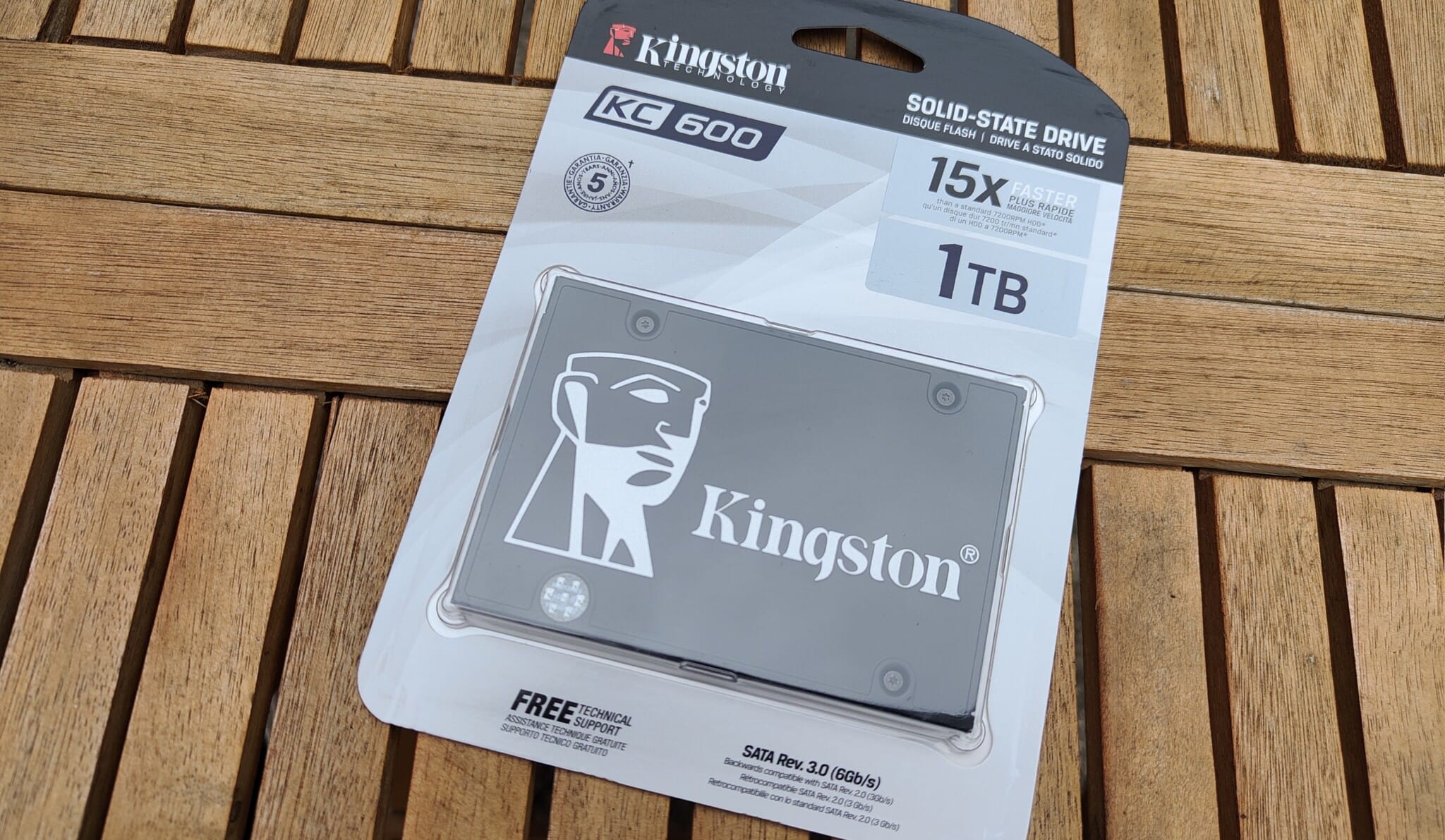 Controller: SM2259
NAND: 3D TLC
Encrypted: XTS-AES 256-bit encryption
Sequential Read/Write: up to 550/520MB/s
Maximum 4K Read/Write: up to 90,000/80,000 IOPS
Life expectancy: 1 millions hours MTBF
Warranty/support: Limited 5-year warranty with free technical support
Total Bytes Written (TBW): 1024GB — 600TB
Kingston SSD Manager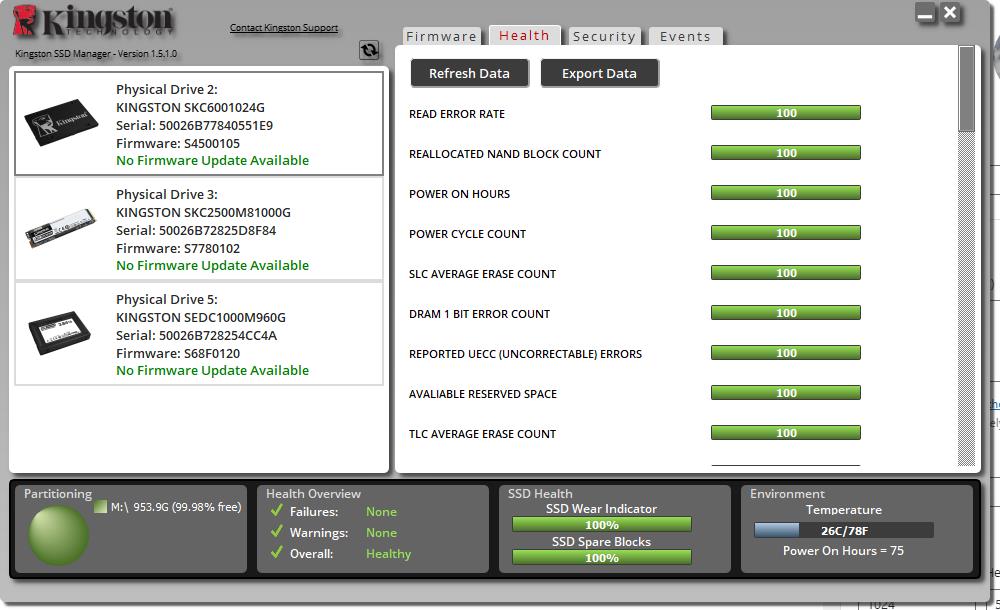 Kingston has a handy management utility for its drives. It is worth installing just to update the firmware, which takes a few seconds.
You can also check the drive health, such as SSD wear and any failures. It is then also possible to check the current drive encryption state.
Performance
The overall performance of the drive is good with the main limitation being the SATA interface bottlenecking its performance.
Testing against my Crucial MX500 1TB SSD, the Kingston KC600 offers fractionally better performance in every test. It is small enough you would never notice, but better still.
ATTO Disk Benchmark reveals similar results, and the read IO/s exceeds the specification.
Real-life usage is as expected, performance is superb. Obviously, not as good as NVMe, but SSD drives make excellent data drives if you have limited storage on your NVMe.
Hardware Encryption / Bitlocker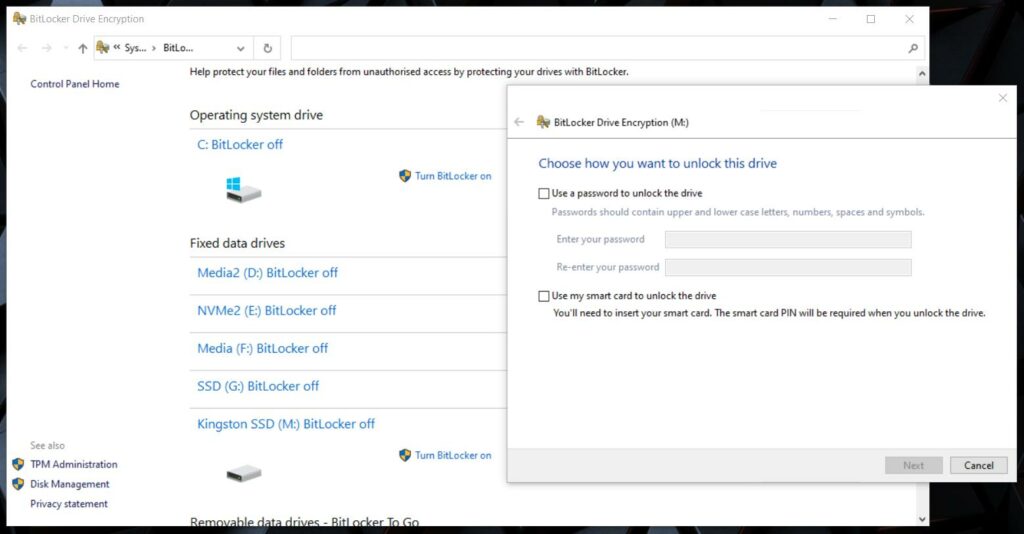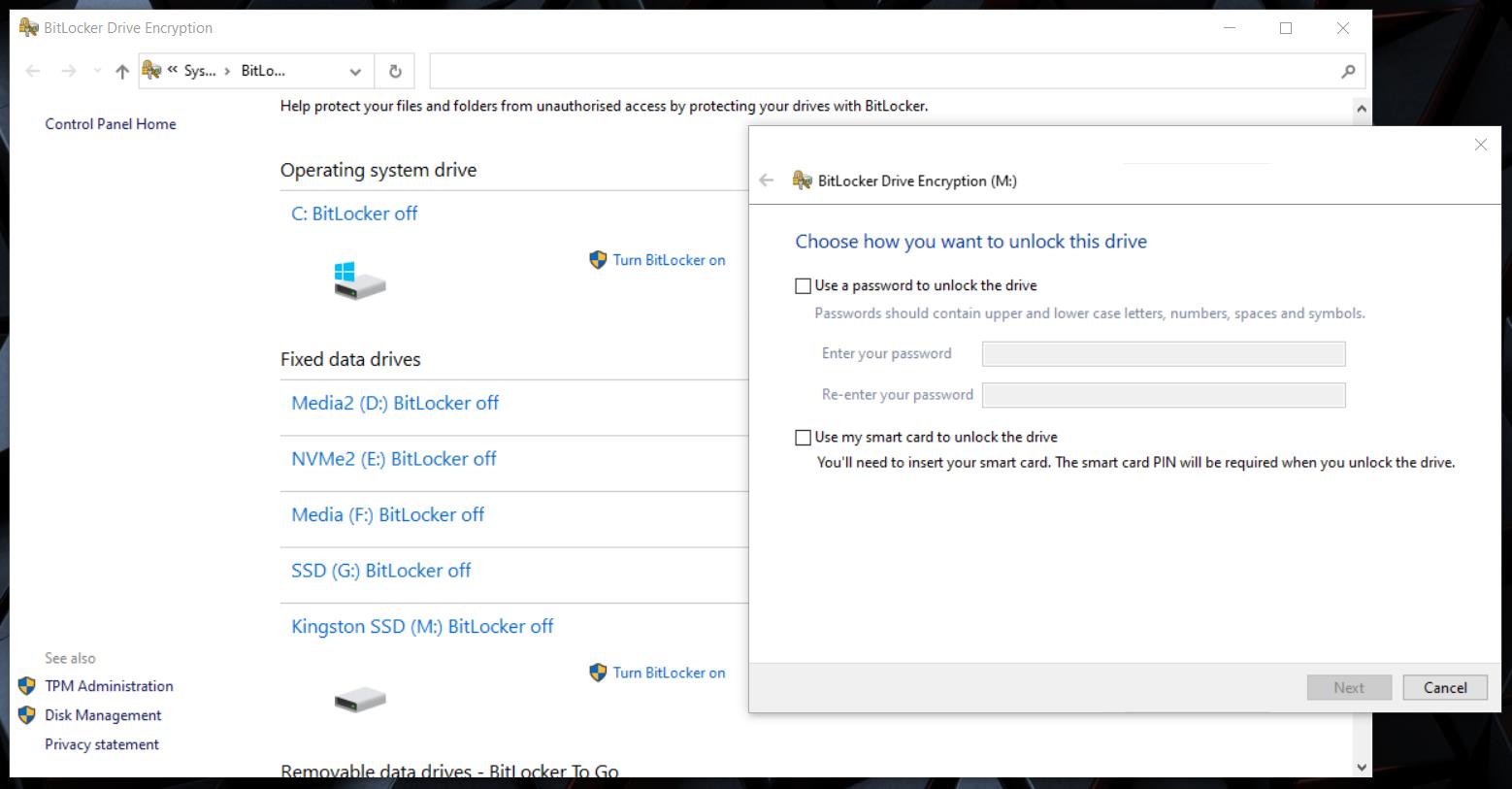 The Kingston KC600 includes AES 256-bit hardware encryption which allows you to use the built-in Bitlocker functionality of Windows to encrypt your drive with little to no drop in performance.
This works well, during my testing, the drive offers almost identical read speeds and a negligible drop of around 20MB/s for write speeds.
Whilst testing the hardware encryption via Bitlocker, it came to my attention that Microsoft issued a security advisory for certain SSD self-encrypting drives (SEDs).
Back in 2018, researchers from Radboud University identified vulnerabilities that made it possible to bypass the encryption. These vulnerabilities affect "ATA security" and "TCG Opal," two specifications for the implementation of hardware-based encryption on SEDs.
The researchers tested and confirmed that the following SSDs were affected:
Crucial (Micron) MX100, MX200, MX300 internal hard disks
Samsung T3 and T5 portable (external) disks
Samsung 840 EVO and 850 EVO internal hard disks (when ATA security in High mode is used)
I was concerned this would also apply to the Kingston, however, they have confirmed that the onboard AES encryption chip suffers from no such problems.
Kingston has a dedicated page explaining how SSD encryption works and software vs hardware encryption.
It is worth noting that even though both Samsung and Crucial were found to have security vulnerabilities on the EVO and MX line, this was for the older models up to MX300 and Samsung 850 Evo. I think that the newer models I list below have fixed this issue, but I can't be certain.
Price and Alternative Options
The 1TB Kingston KC600 is available on Amazon and currently costs £112.61 on Amazon but has been as low as £101 recently. You can also get this in as mSata format, ideal for laptops or a more discrete desktop installation, the 1TB model, is just £102.90.
There is the more basic Kingston A400 SSD that lacks hardware encryption, has slightly lower performance and a shorter warranty. The 960GB is available for under £80.
The Samsung 860 EVO 1 TB is currently £108.50 on Amazon.
The Crucial MX500 1 TB is currently a touch under £100 on Amazon.
Switching between capacities has the Kingston the cheapest at 256GB and cheaper than the Samsung at 2TB. As always, with Amazon, pricing is all over the place.
The KC600 also comes in mSATA format that has the shorter 50mm length vs 80mm of M.2 drives. This is one of the only big brand names doing this style of drive. Samsung appears to offer the 860 Evo in mSATA, but I can't find stock anywhere.
Warranty & Endurance
This offers 600TB total bytes written, with 1 million hours MTBF and a 5-year warranty. In comparison, similarily specced MX500 only offers 360 TBW. This  is worth considering if you plan to use this for any high-write scenario such as servers or SSD cache and will be a major factor in the competitive pricing from Crucial.
The Samsung 860 EVO 1 TB has the same  600 TBW warranty.
Overall
The Kingston KC600 performs as well as advertised offering almost identical performance to other SATA SSDs in this category.
Current pricing is almost the same as the identically specced Samsung 860 EVO 1TB. The MX500 tends to be cheaper, but it offers considerably less write endurance for the warranty, which may or may not be important to you.
The hardware encryption of this drive is an added bonus that will be appealing for many users, in particular business use. Setting up Bitlocker takes seconds, and with the built-in AES encryption chip, there is barely any negative effect on drive performance.
Kingston KC600 2.5″ 1TB SATA SSD Review
Overall
Posted by Mighty Gadget Blog: UK Technology News and Reviews