Lypertek is relatively new to the market but saw great success with their TEVI (now the PurePlay Z3) TW earphones which offered superb audio quality, battery life and IPX7 waterproofing.
They are now following these up with the Lypertek SoundFree S20 True Wireless earphones; bringing outstanding quality and value to the world of portable audio.
The earphones officially launch on the 23 of February and will be available for £69 from Amazon or Hifiheadphones (links are not live yet).
It is worth noting that the Lypertek Tevi can frequently be bought for just £10 more and have been as low as £69 on Amazon.  
Articles of interest:
SoundFree S20 vs TEVI / PurePlay Z3
The new earphones achieve a lower price point by reducing the IP rating to IPX5, cutting the battery a little down to 48hours total from 70 and using 6mm neodymium dynamic drivers vs 6mm graphene drivers. The frequency response remains the same.
No products found.
Stylish Design for Comfort and Convenience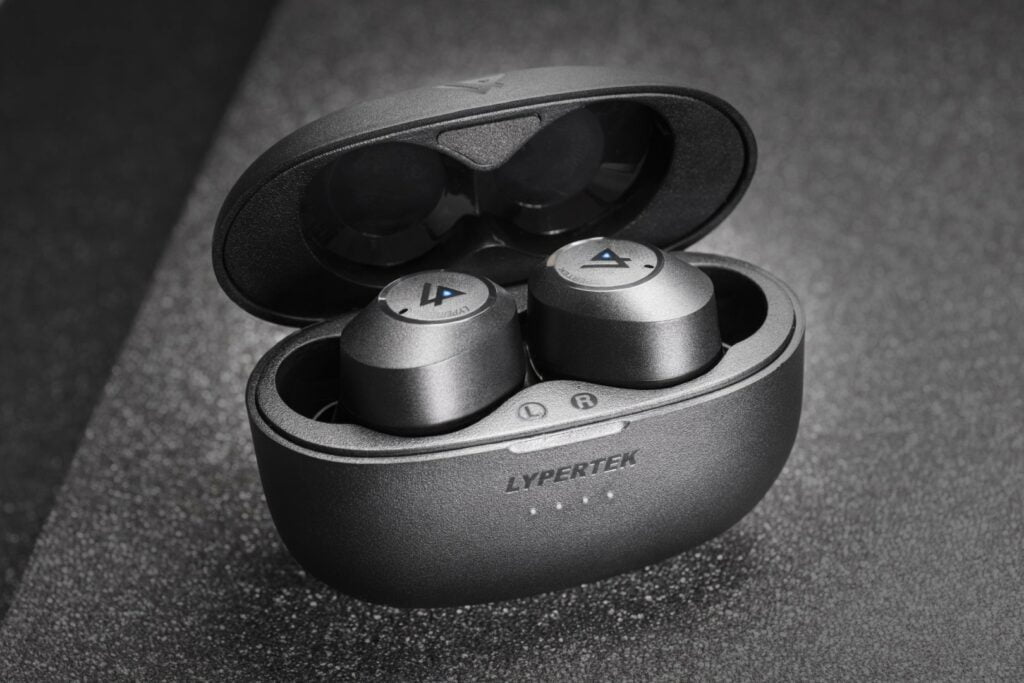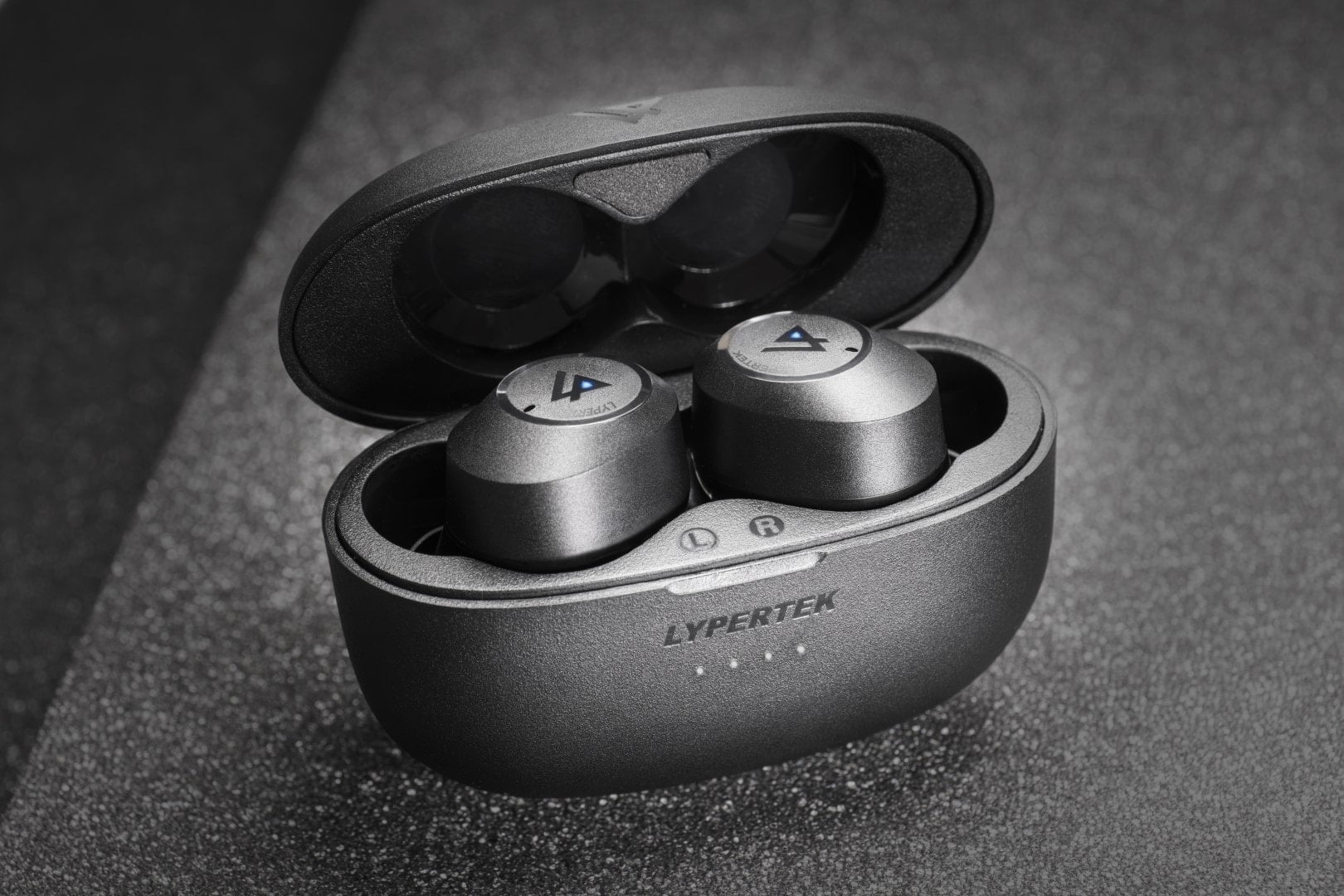 With the SoundFree S20, Lypertek has made sure to prioritise comfort and fit when it comes to the design of the earphones. Based on the contours of the ear, the SoundFree S20 has been designed to fit securely and provide a comfortable user experience with impressive passive noise isolation. Suitable for a wide range of activities, the ergonomic design will suit travel, sports, home-listening and fitness use.
The unique button placement is a first for true wireless earphones. This innovative placement helps avoid accidental button presses, and prevents the need to push onto the earphones causing discomfort. The SoundFree S20 uses this specially designed multi-function button to play/pause, skip tracks, adjust volume, answer calls, activate ambient sound mode and voice assistance.
Lypertek has gone for an attractive and understated design with the SoundFree S20 – sporting a minimal look that has been finished to a very high standard. The charging carry case has a textured finish which avoids the risk of fingerprint markings, and is reliably built with a premium feel. The case is small enough to easily slip into a pocket, and the charging indicator lights have been placed on the front of the case for ease of use.
 Packed with Features
8+40 Hours Playtime and Wireless Charging
Listen for longer with 8 hours of playback from a single charge and an extra 40 hours with the supplied charging case. On top of that, the fast charge technology will provide an extra 2 hours of playback from a 15 minute charge. The pocket-sized case supports wireless charging for added convenience, and a USB-C connection port.
Quick Connect Pairing
Connecting to a chosen device has never been easier. Thanks to the one-step setup feature, pairing is made simple. Once the SoundFree S20 case has been opened, the earphones are ready to connect with any Bluetooth audio device. The earphones will automatically be ready to use with the last paired device within seconds of activating.
Ambient Sound Mode
The SoundFree S20 offers a high amount of passive noise isolation thanks to its ergonomic in-ear construction, and with just three clicks of a button the built in ambient sound mode can be activated. Making life easier while on the go, the ambient sound mode will allow you to talk to others without having to remove the earphones – then it's straight back to listening to your favourite tunes.
Expertly Tuned Audio
Lypertek has tuned the SoundFree S20 to deliver a powerful and engaging sound with impressive clarity, while making sure that they are fun to listen to. Based on the multi award-winning Lypertek TEVI, the SoundFree S20 uses the highest quality dynamic drivers to create a sound that brings music to life. With Bluetooth 5.0 and AAC compatibility, the SoundFree S20 is able to prioritise audio quality and energy efficiency for a long and enjoyable listening experience.
 Tech Specs
Driver: 6mm Neodymium Dynamic Drivers
Frequency Response: 20Hz – 20kHz
Bluetooth Specification: Bluetooth 5.0
Compatible Audio Codec: AAC, SBC
Play Time (max): 8 hours + 40 hours with case
Water Resistant Rating: IPX5
Charging Options: USB-C and Wireless Charging
Posted by Mighty Gadget Blog: UK Technology News and Reviews