I have already looked at how the MediaTek Dimensity 1200 & 1100 improve on the previous generation Dimensity 1000+, and how they compare with the Snapdragon 888 and Exynos 2100. However, the new Dimensity chipsets may be more comparable to the just-announced Snapdragon 870.
In terms of overall performance, it seems unlikely the MediaTek Dimensity 1200 will offer much competition to the SD888, but most people don't need that much performance. I would imagine many people would appreciate a more affordable flagship phone this year with the current economic climate in such a mess.
With yesterdays announcement of the Qualcomm Snapdragon 870, it could be Qualcomm has realised this, and perhaps feel threatened by how quickly MediaTek is growing.
The Qualcomm Snapdragon 870 offers almost no improvement vs the SD865+ from the tail end of last year, just a 3.2% difference in the most powerful CPU core. But, it could come at a much lower price. Motorola has already announced the Edge S will launch in China with it at the end of January, and Realme, iQOO, OnePlus and Xiaomi have all expressed interest in the chipset. 
Price Comparison
We don't know how much any of these phones will cost, but it seems logical to assume MediaTek will continue to be affordable and the Qualcomm Snapdragon 870 will be quite a bit more affordable than the SD888.
The price of MediaTek Dimensity 1200 phones and SD870 phones is possibly going to be quite close, and it could be these new affordable flagships chipsets that are the big winners this year with users.
Mediatek Dimensity 1200 & 1100 vs Qualcomm Snapdragon 870 Specifications Compared
Dimensity 1200 
Dimensity 1100
 Snapdragon 870
Fabrication Process
TSMC 6nm
TSMC 6nm
TSMC 7nm
CPU 
1 x A78 @ 3.0Ghz
3 x A78 @ 2.6Ghz
4 x A55 @ 2Ghz 
4 x A78 @ 2.6Ghz
4 x A55 @ 2Ghz 
1x Cortex-A77@ 3.2GHz
3x Cortex-A77@ 2.42GHz
4x Cortex-A55 @ 1.80GHz
GPU
Mali G77 MC9
Manhattan 3.0 @ 130fps peak
PUBG Smooth 90fps
Mali G77 MC9
Manhattan 3.0 @ 120fps peak
PUBG Smooth 60fps
Adreno 650 (same as SD865+?)
Memory
4x LP4x 2133Mhz PoP
UFS 3.1 2 Lane
4x LP4x 2133Mhz PoP
UFS 3.1 2 Lane
2133MHz LPDDR4X / 33.4GB/s
or
2750MHz LPDDR5 / 44.0GB/s
3MB system level cache
Camera
1x 200MP
32MP + 16MP dual
1x 108MP
32MP + 16MP dual
Dual 14-bit Spectra 480 ISP
1x 200MP or 64MP with ZSL
2x 25MP with ZSL
AI
APU 3.0 +10% perf
APU 3.0 
Hexagon 698
15 TOPS AI
CPU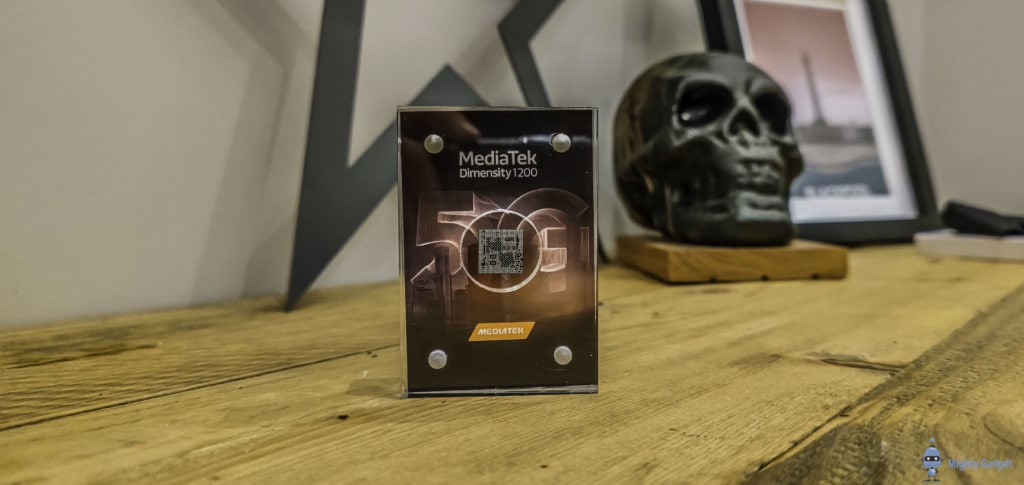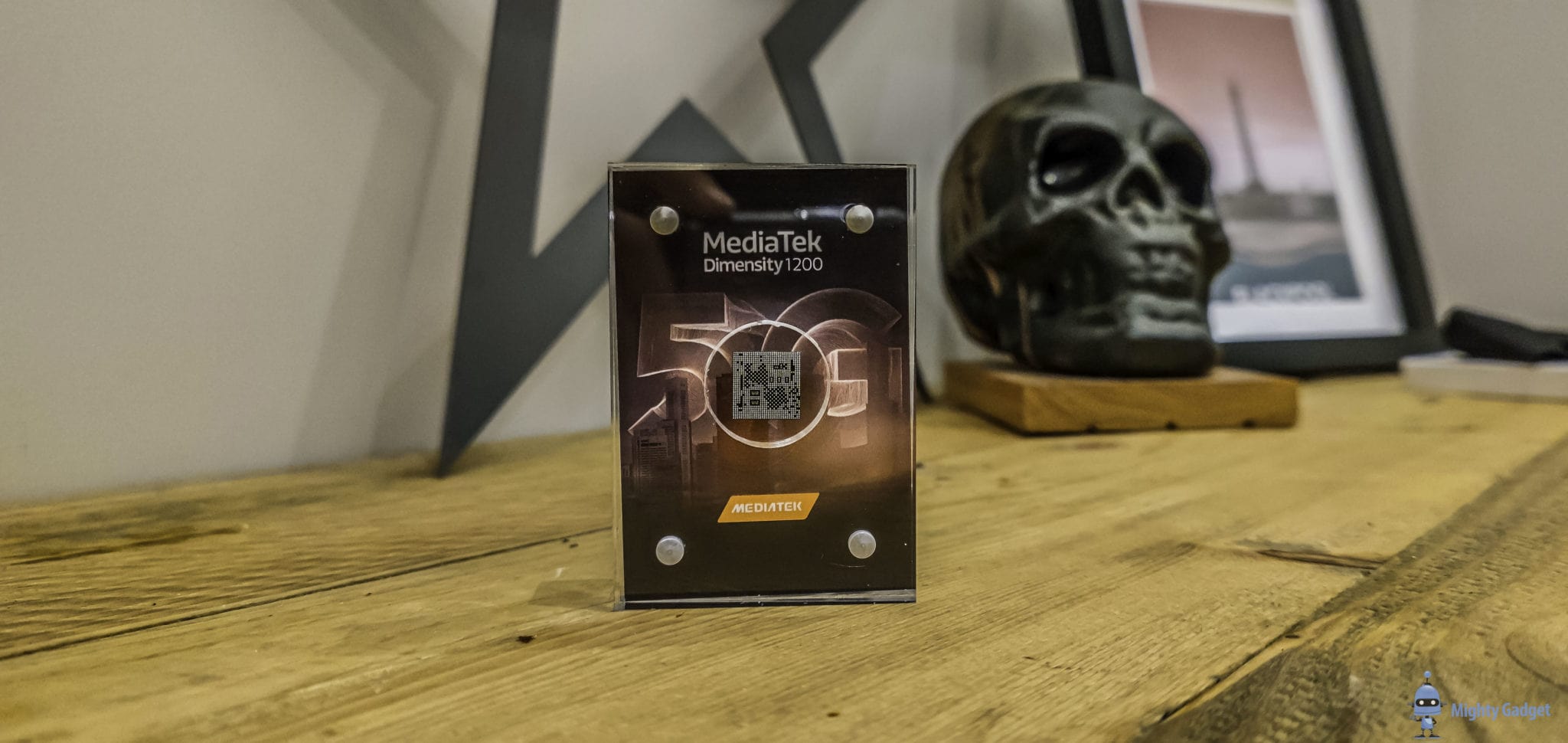 I won't compare every single spec, but the two key differences are the GPU and CPU. The MediaTek chipsets are brand new and use the 6nm TSMC fabrication process, and they then use the Arm Cortex A78 cores. The Dimensity 1200 has a single-core hitting 3.0Ghz, with the rest at 2.6Ghz, the Dimensity 1000 has 2.6Ghz on all cores.
The Qualcomm is rehashing last years tech, so it's the same 7nm fabrication process using A77 cores.
Qualcomm bumped up the specs of the SD865+ a little to create the SD870. This takes a single Arm Cortex A77 core to 3.2Ghz
GPU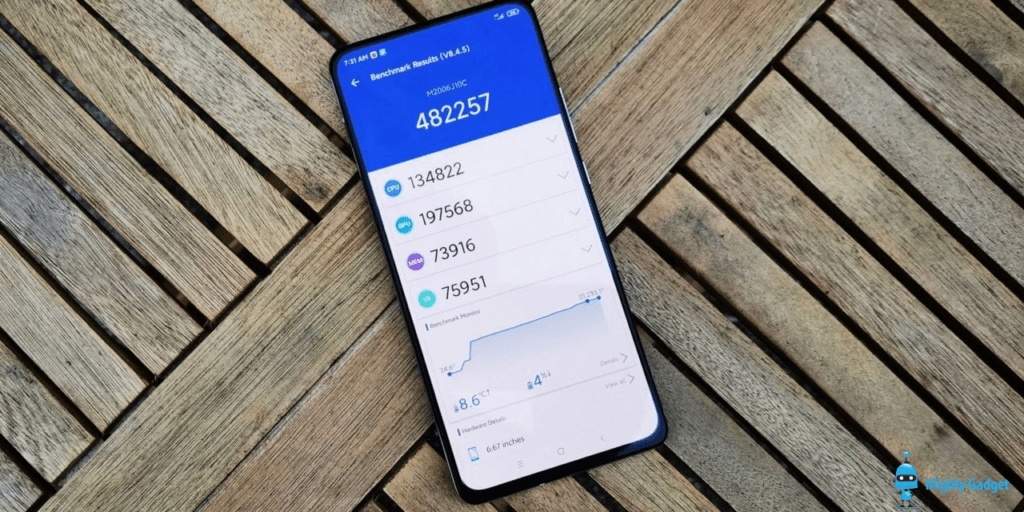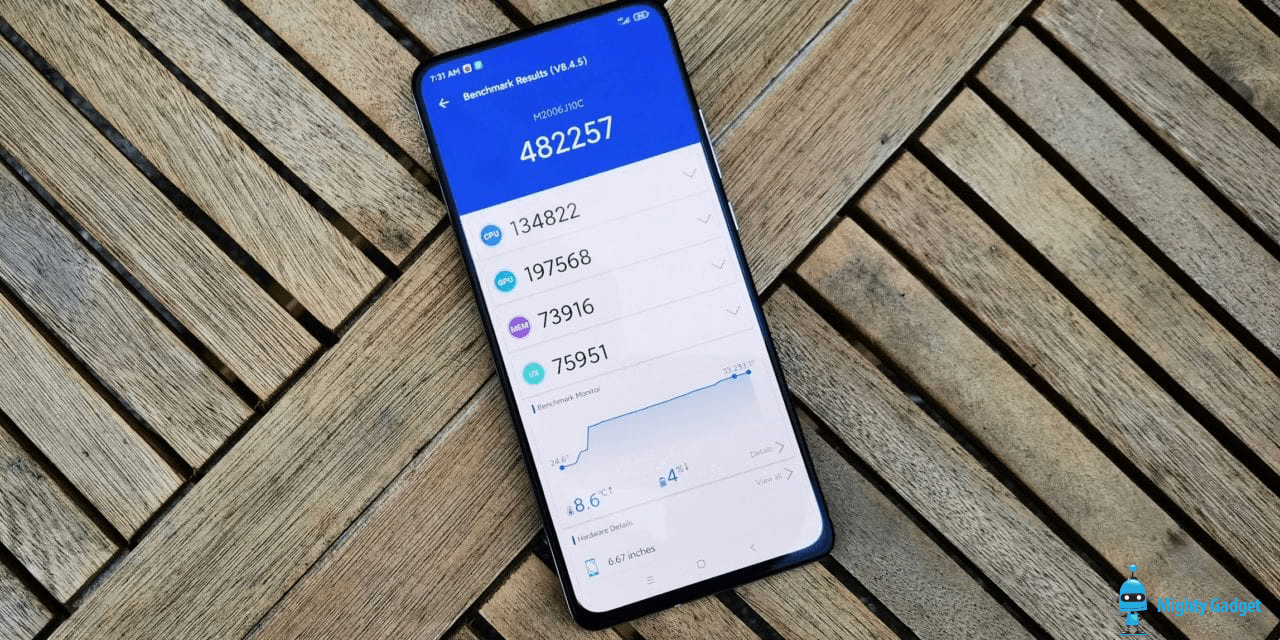 While the MediaTek should easily outclass the Qualcomm with the CPU, the same can't be said for the GPU. This stays the same as the Dimensity 1000+ with Mali G77 MC9, which is a good GPU and provided excellent results when I reviewed the Redmi K30 Ultra, but it wasn't as good as the Qualcomm.
Qualcomm uses the same Andreno 650 as the SD865+ which is clocked at 670MHz. I never reviewed a phone with the Snapdragon 865+, but the Snapdragon 865 outperformed the MediaTek and the GPU on that was clocked at 587 MHz                .
Overall
While the SD888 and Exynos 2100 maybe more existing, introducing lots of new technologies. It could be these three chipsets that are the most important for 2021, offering buyers flagship performance at a lower price point.
Posted by Mighty Gadget Blog: UK Technology News and Reviews