Today, Mediatek took the wraps off its latest two flagship chipsets for 2021. I have already covered how they improved on the Dimensity 1000+, but how do they compare with the Qualcomm and Samsung chipsets you find on the likes of the Galaxy S21 and Xiaomi Mi 11.
MediaTek Dimensity 1200 & 1100 vs Qualcomm Snapdragon 888 & Samsung Exynos 2100 Specifications Table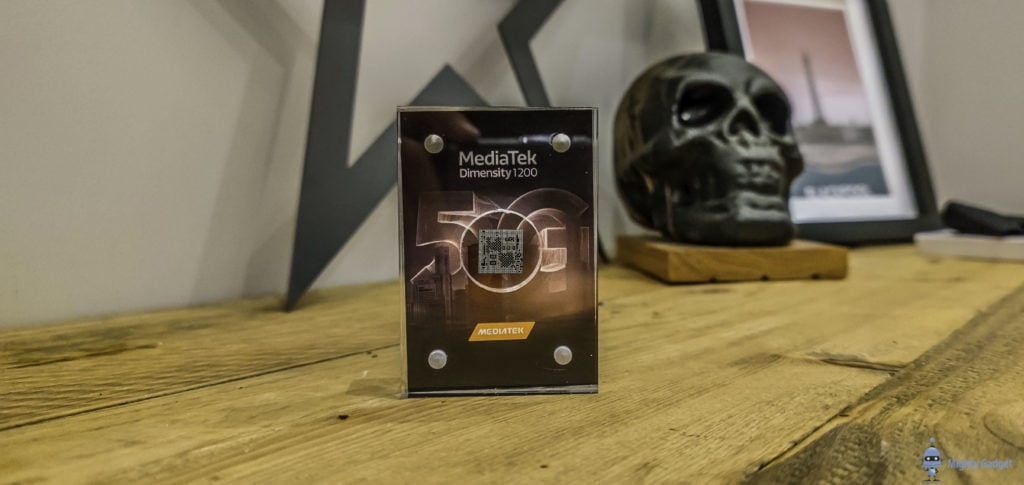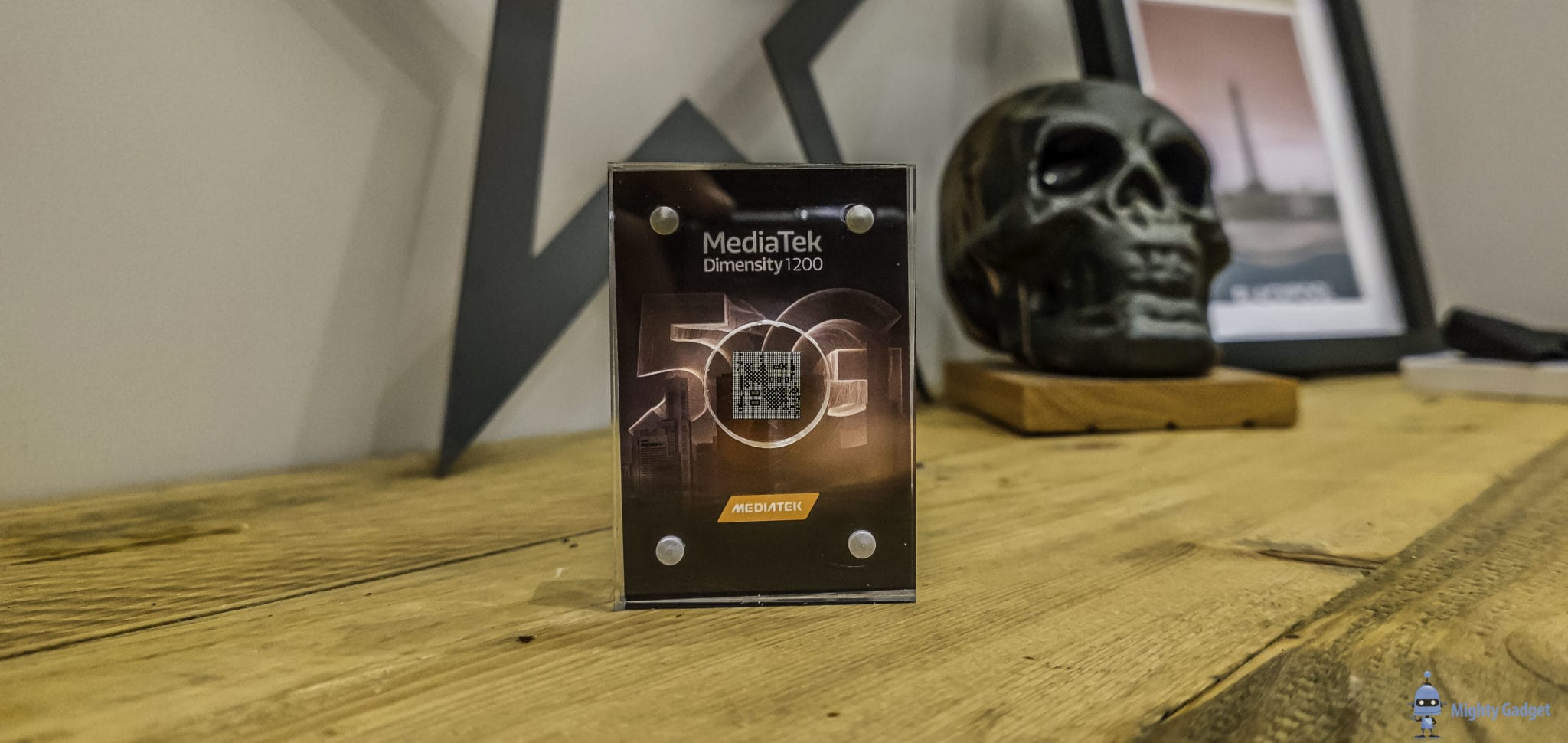 Dimensity 1200 
Dimensity 1100
SD888
Exynos 2100
Fabrication Process
TSMC 6nm
TSMC 6nm
Samsung 5nm
Samsung 5nm
CPU 
1 x A78 @ 3.0Ghz
3 x A78 @ 2.6Ghz
4 x A55 @ 2Ghz 
4 x A78 @ 2.6Ghz
4 x A55 @ 2Ghz 
 1xCortex-X1 @ 2.84 GHz
3x Cortex-A78 @ 2.42 GHz
 4xCortex-A55 @ 1.8 GHz
1x Cortex-X1 @ 2.9GHz
3x Cortex-A78 @ 2.8GHz
4x Cortex A55 @ 2.2GHz
GPU
Mali G77 MC9
Manhattan 3.0 @ 130fps peak
PUBG Smooth 90fps
Mali G77 MC9
Manhattan 3.0 @ 120fps peak
PUBG Smooth 60fps
 Qualcomm Adreno 660
+35% perf vs SD865
Mali G78MP14 @ ? MHz
+35% perf vs Exynos 990
Memory
4x LP4x 2133Mhz PoP
UFS 3.1 2 Lane
4x LP4x 2133Mhz PoP
UFS 3.1 2 Lane
3200MHz LPDDR5 / 51.2GB/s
3MB system level cache
LPDDR5 @ ?MHz
?MB System Cache
Camera
1x 200MP
32MP + 16MP dual
1x 108MP
32MP + 16MP dual
Triple 14-bit Spectra 580 ISP
1x 200MP or 84MP with ZSL
64+25MP with ZSL
3x 28MP with ZSL
4K video & 64MP burst capture
Single: 200MP
Dual: 32MP+32MP
(Up to quad simultaneous camera)
AI
APU 3.0 +10% perf
APU 3.0 
Hexagon 780
26 TOPS AI
Triple NPU + DSP
26 TOPs
Video Decoding
4K 60fps, 10-bit AV1
4K 60fps, 10-bit AV1
8K30 / 4K120 10-bit H.265
8K60, AV1 Decode
Video Encoding
4K 60fps, 10-bit 
4K 60fps, 10-bit 
8K30 / 4K120 10-bit H.265
8K30 & 4K120
Display
QHD+ 90Hz
FHD+ 168Hz
QHD+ 90Hz
FHD+ 144Hz
No stated
Connectivity
Wi-Fi 6
L1 + L5 GNSS
Bluetooth 5.2
Wi-Fi 6
L1 + L5 GNSS
Bluetooth 5.1
Wi-Fi 6E
Wi-Fi 6E
Modem
Sub-6 2CC
5G + 5G DSDS
Sub-6 2CC
5G + 5G DSDS
X60 integrated
(5G NR Sub-6 + mmWave)
DL = 7500 Mbps
UL = 3000 Mbps
Exynos Modem Integrated
(5G NR Sub-6)
DL = 5100 Mbps
UL = 1920Mbps
(5G NR mmWave)
DL = 7350 Mbps
UL = 3670 Mbps
Comparison
CPU & Fabrication
Mediatek has shifted to the 6nm fabrication process with TSMC, both Qualcomm and Samsung use the same 5nm fabrication process, run by Samsung.
Samsung and Qualcomm have also taken advantage of the new powerful Arm Cortex-X1 core, which is supposed to do away with some power limitations favouring raw power. They then use the Arm Coretex A78 for the middle three cores.
Mediatek have only used A78 cores, there is no explanation why, but there could be exclusivity with the other brands, the licence for the X1 could be too high, or Mediatek deemed it too power inefficient
They have however made up for this on the Dimensity 1200 by clocking the cores very high, which could possibly offer similar performance to the lower clocked Qualcomm chipset.
The Dimensity 1200 is the third chipset, after the SD870, to hit the 3Ghz mark. The single powerful core is clocked at 5.6% above the 2.84Ghz X1 on the Qualcomm, but then the middle cores are also 7.4% higher clocked and the A55 cores 11% higher. So the Dimensity 1200 could, in theory, offer superior multi-core performance
GPU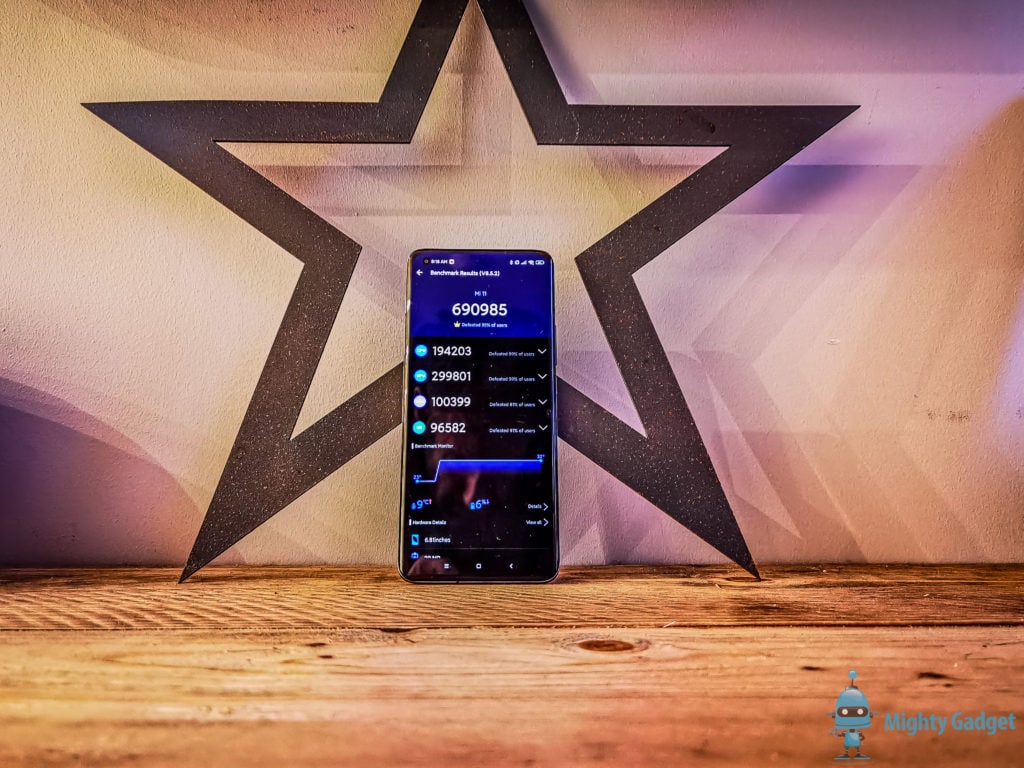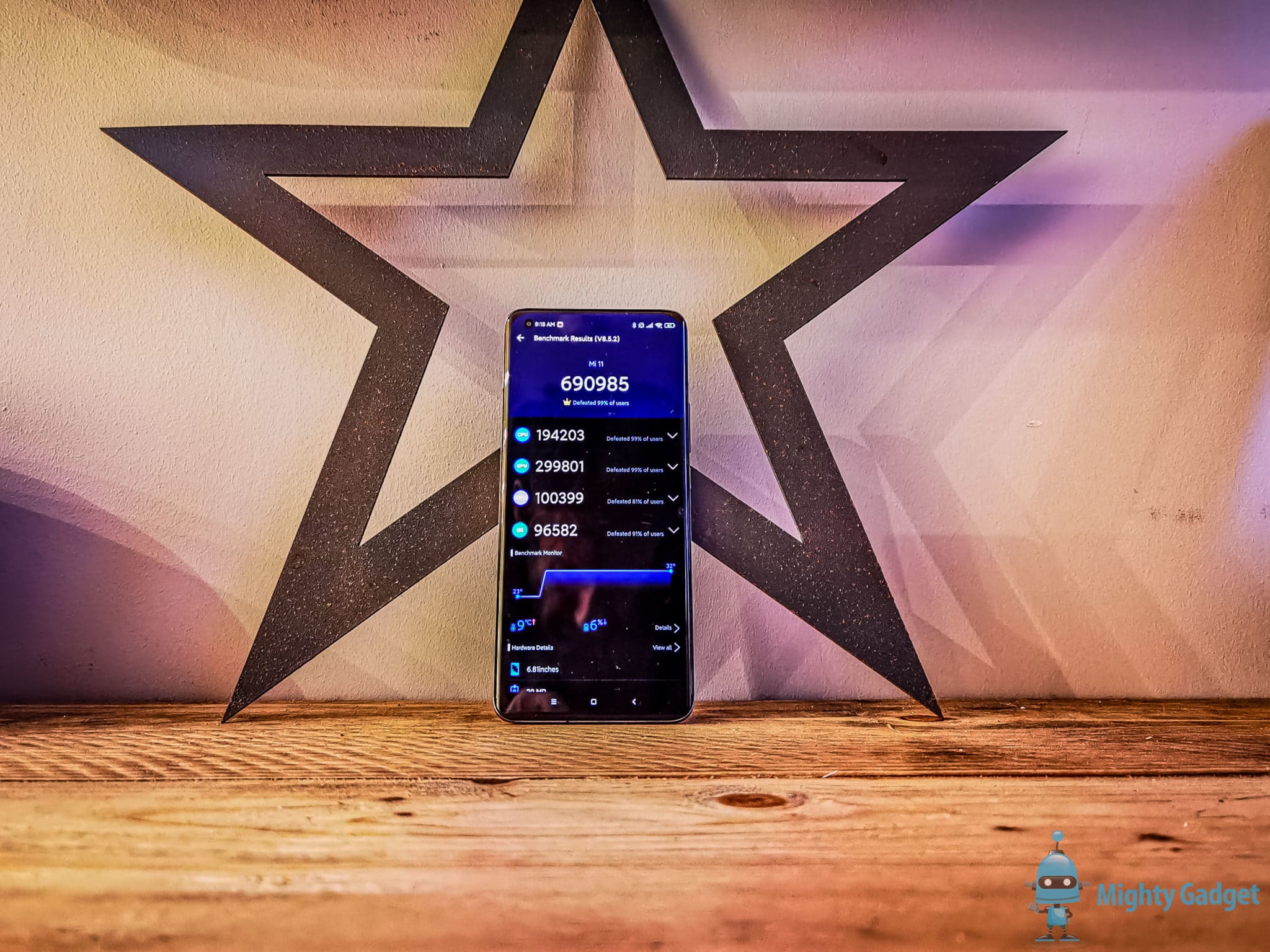 We see Mediatek take the unusual decision of keeping the GPU specification identical to last years Dimensity 1000+. It is possible frequencies have changes combined with other optimisations, but I wouldn't be expecting a huge improvement.  
So for the MediaTek Dimensity 1200 & 1100, you have a 9-core Arm Mali G77
Then Samsung Exynos 2100 uses the Arm Mali G78 with 14 cores which claim to offer 35% performance improvement vs the Exynos chipset from last year.
The Kirin 9000 deserves a mention here, with its 24 core Arm Mali G78
It is a little hard comparing the GPU of the Qualcomm, which uses their own Adreno 660, but they claim a 35% improvement vs the SD865.
During my testing of the Snapdragon 888, I found that the chipset managed to achieve 37% higher in the GPU score of Antutu vs the previous SD865, and the SD888 achieved 51% higher than the Dimensity 1000+ GPU score.
For 3DMark Sling Shot Extreme OpenGL the SD888 improved on the SD865 by 15% and beat the Dimensity 1000+ by 25%, which, to be fair, isn't a massive difference (dependant on pricing).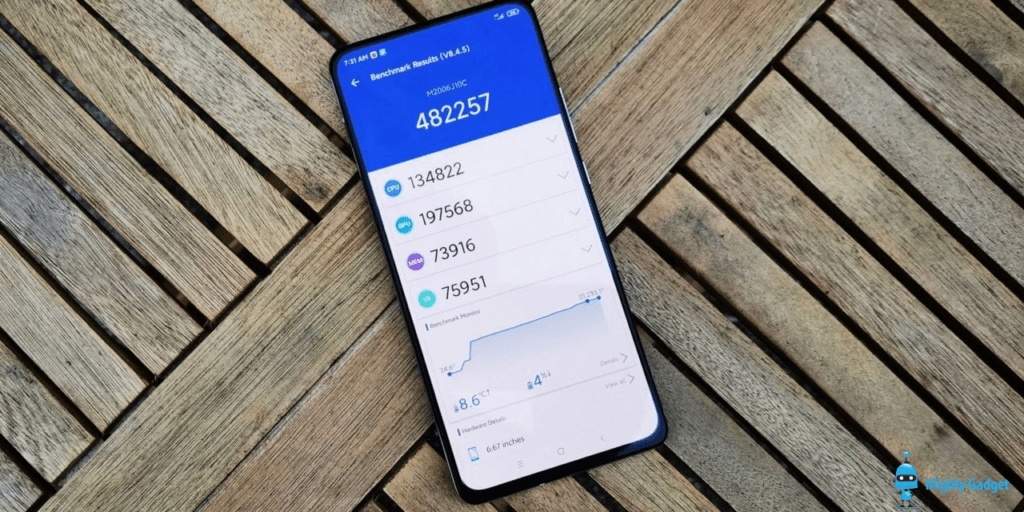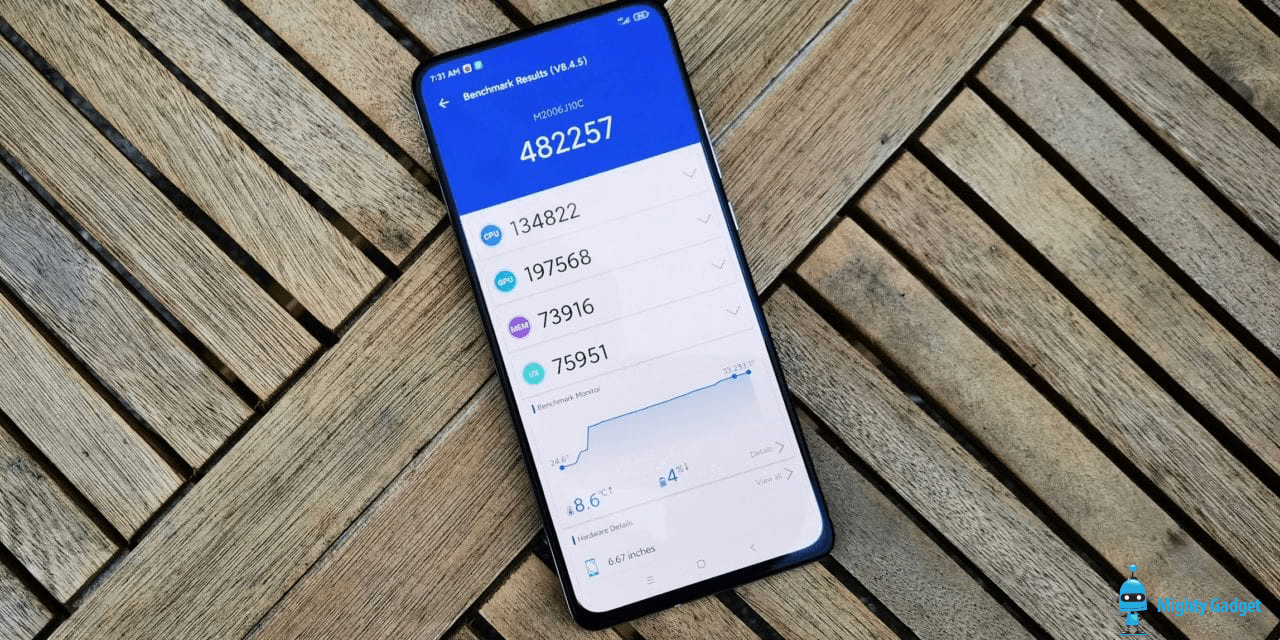 Modem & Connectivity
All the chipsets now off integrated 5G modems, Mediatek were the only company to offer it on a flagship chipset last year.
Qualcomm, and possibly Samsung, both offer Wi-Fi 6E on their chipsets, but the Mediatek is stuck with Wi-Fi 6. This is unlikely to have much of an effect for the next year or so. Wi-Fi 6 is still only just gaining traction, and only one Wi-Fi 6E router is available.
Price & Availability
The Mediatek chipsets have never been about offering the best of the best with specifications; it is more about value for money or the performance you get per $/£.
So judging the MediaTek Dimensity 1200 & 1100 against Qualcomm is a little unfair if the price points are totally different.
We obviously don't know how much phones with these chipsets will cost, but the Samsung Galaxy S21 starts at £769 and last year it launched even higher than that.
Last year, I bought the Redmi K30 Ultra with the Dimensity 1000+ for $350 imported from China. Even factoring in VAT and import fees that's hundreds of pounds less than most Qualcomm SD865 phones. 
With the recent launch of the Qualcomm Snapdragon 870, it could be that Qualcomm is feeling intimidated by Mediatek's value approach, so have launched their own lower-cost flagship.
Overall
When comparing the new chipsets against the best Qualcomm and Samsung have to offer, the Mediatek chipsets don't appear to do so well.
Phone with these Mediatek chipsets are pretty much guaranteed to be more affordable than the Qualcomm counterparts, so it all comes down to performance per £/$. At the moment we have no idea how much these phones will cost, or any phones confirmed to use them. So for the time being the jury is out.
I am, however, very excited at the prospect of MediaTek Dimensity 1200 based phones coming to the UK. I don't really do anything that pushes the SD888 that much so a more affordable phone would suit me, and likely most people, better.
Posted by Mighty Gadget Blog: UK Technology News and Reviews