Todays latest announcement from MediaTek is the M80 5G modem. This is a dedicated 5G modem designed to be integrated into a variety of platforms smartphones, PCs, Mi-Fi hotspots, broadband customer premise equipment (CPE), industrial IoT applications and more.
The M80 supports ultra-fast speeds on both non-standalone (NSA) and standalone (SA) architectures, with a peak rate of 7.67 Gbps in the downlink and 3.76 Gbps in the uplink. The M80 also supports dual 5G SIM, dual 5G NSA and SA networks, and dual Voice over New Radio (VoNR) for more reliable connectivity.
This will succeed the M70 which is built into MediaTek's Dimensity series of powerful and power-efficient chipsets for 5G smartphones. The company's 5G portfolio also includes the MediaTek T700, which will power 5G PCs set to hit the market in 2021, along with MediaTek's T750 chipset for 5G fixed wireless access routers (FWA) and mobile hotspot devices.
The M80 has been tested against industry standards and is expected to sample with customers later in 2021. It offers operators around the world support for a full range of radio access technologies:
3GPP Release 16 standard
Sub-6 GHz and mmWave dual connectivity and carrier aggregation
5G NR (FR1) with more than two carrier aggregation
5G mmWave (FR2) up to 8CC
5G carrier aggregation with Mixed Duplex (TDD + FDD)
Dynamic spectrum sharing (DSS) ready
4G LTE Cat-19 DL up to 5CC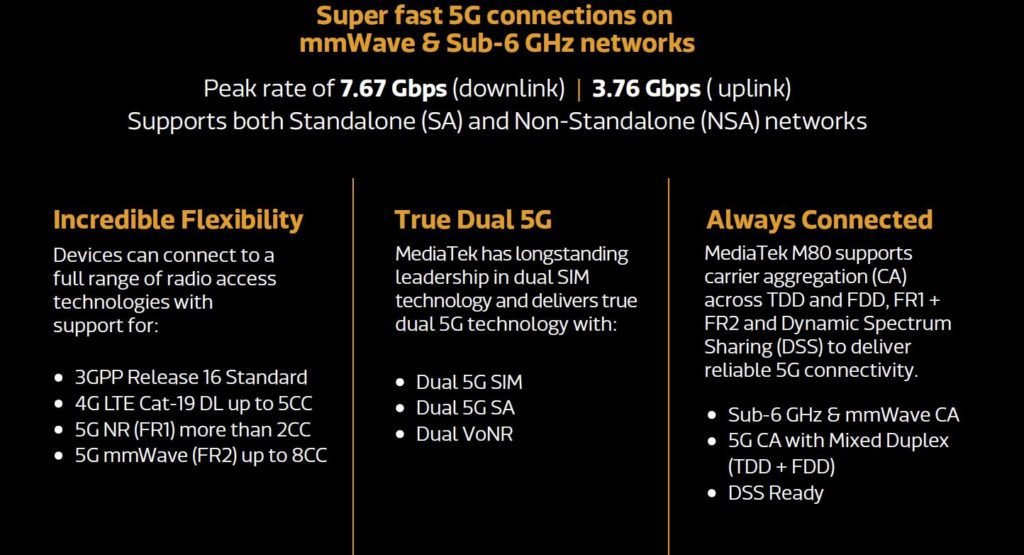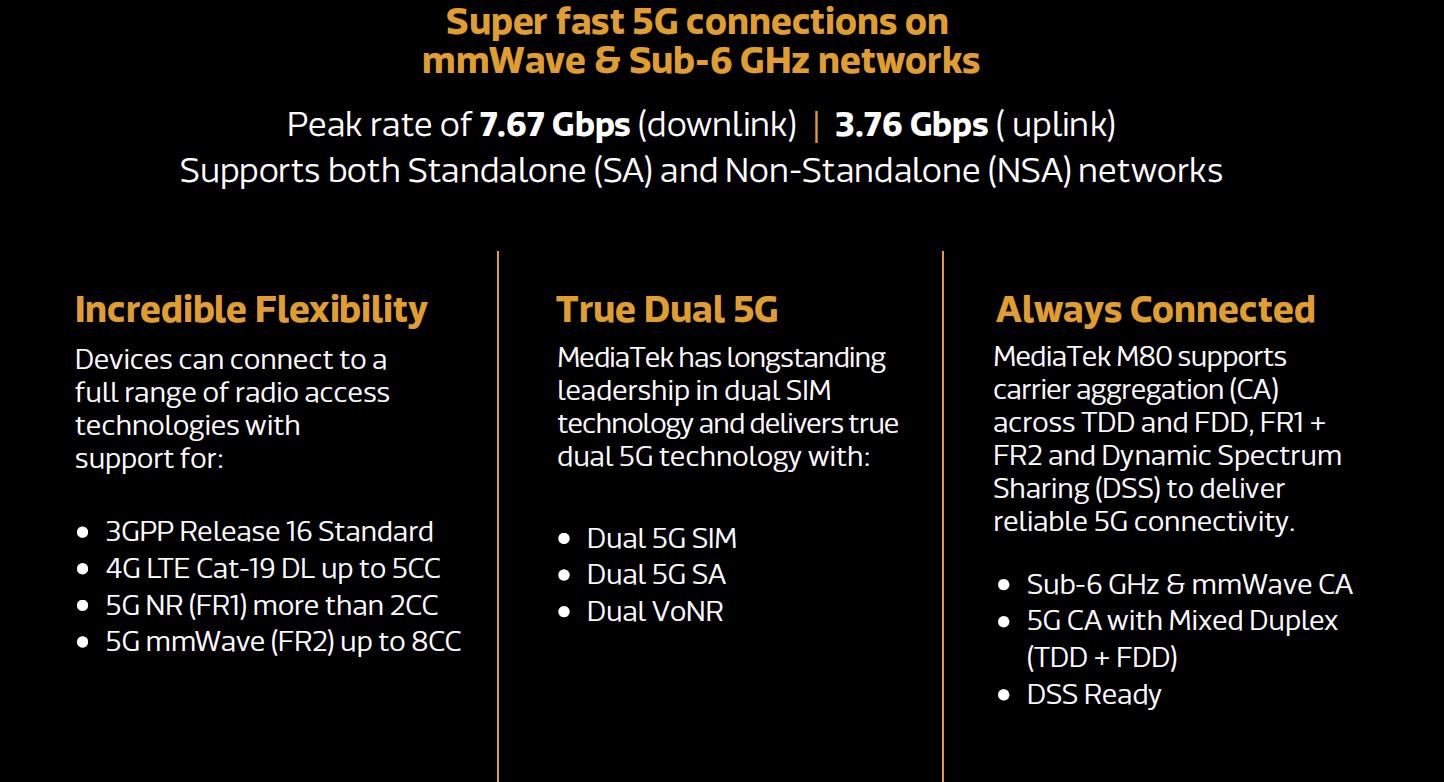 Posted by Mighty Gadget Blog: UK Technology News and Reviews